Blogging & Entrepreneur Resources
Since I started blogging in 2018, I've been able to utilize the skills I taught myself & studied to support the growth of this site and many others in order to make an impact on the world & MAKE MONEY!
Check out the posts below to learn the honest truth about blogging, building a business online and life as an entrepreneur.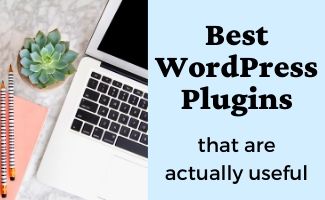 The most useful WordPress plugins for any website. An in depth review of each and why you need to be selective about the plugins you choose to utilize.
Subscribe for the monthly newsletter