The Best WordPress Theme
the Divi Builder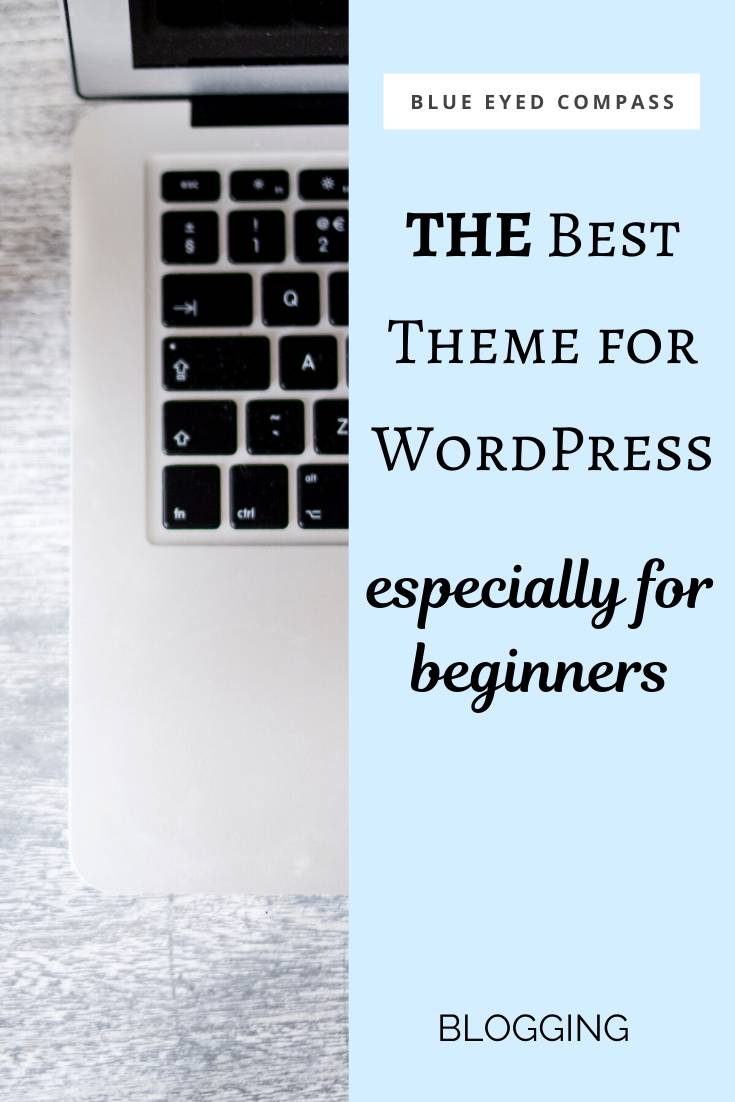 This page contains affiliate links to products and tours that I have used for my own travels, purchased & enjoyed. Clicking these links does not cost you anything, however doing so will support Blue Eyed Compass and allow the site to continue. THANK YOU! You can view our disclosure page for additional details
You've started a blog. You know what your purpose & drive is for it, and you can't wait to share with the world everything you have to offer. Or you want to build a business – whether it be a blog or not – and your vision for it is practically bursting from your head.
Yet, you're on WordPress and the free (or cheap) theme you have won't let you get to that end result you're craving. So you wake up early on a Saturday determined to get it right, and then you realize that you've spent eight hours with little to no luck.
Now you're officially frustrated and borderline in tears over how angry this whole situation is. A situation in which you didn't anticipate because you were focused on the value you could bring to others through your site. Not the nitty gritty technical details of it.
Yep. I get it. I've been there. And I won't tell you the number of hours I could have saved myself & the grey hairs I wouldn't have if it weren't for the theme stress.
But! I found THE solution to any bloggers or WordPress users technical worries. A solution that will make your dream site come to life without having to pay a web developer to do it. A solution that allows you to spend your time delivering that valuable content to the world.
This solution comes in the form of Elegant Themes Divi Builder. And let me tell you, this bad boy is a game changer!
What is the Divi Builder?
Divi builder is a combination WordPress theme and customizable page builder. It's considered to be a website building platform, that can easily & effectively replace the traditional WordPress page & post editor. Divi provides a stellar visual builder, which allows users to edit their pages and posts seamlessly & see, in real time, what their edits will look like.
Why use the Divi theme instead of another cheaper theme?
The cost of Divi is much higher than other WordPress themes that you will find. However! If you are a blogger who is looking to convert their blogging passion into a career that allows you to ditch your 9 to 5 job, then the value of Divi Builder will highly outweigh the cost. Because successful bloggers know that it's key to be strategic with their time.
I have personally used multiple different themes on Blue Eyed Compass, and have wasted hours of my time trying to figure out minor adjustments for those themes. When I could have spent that precious time uploading more content, growing my subscribers or developing my pinterest management growth. And if I had paid for a web developer to make the adjustments I needed then I would have been out a minimum of over $1000 for their time.
As a blogger you should use the Divi theme because it is a wise, long-term growth, investment. It will save you hours (if not days) of your time. And most importantly, it allows users to transform their blog to a budding business.
The Divi Builder is perfect for website owners & bloggers who don't have a lot of spare time to learn the nitty gritty details of web design and want a high performing & converting website in half the time.
Getting started using Divi
Click here to access the Divi website & purchase your lifetime access theme – you guys, it's freaking LIFETIME access. I'd like to point out that I've used Divi since 2018 and have seen at least three major updates to the theme that as a lifetime access user was able to update for free.
Follow these steps to get started using Divi Builder:
1. Create your account using this link
2. Sign in to your account & download the divi theme to your computer
3. Open up your WordPress admin page :
-Appearance > themes > add new > upload theme
-Upload the divi zip file
*if you're concerned that uploading the theme will change your site don't worry. Adding the divi theme will not activate it on your site
4. When you're ready to work on your site, activate your Divi theme
5. Create a new page
-if you're starting with your home page title the page 'Home NEW', but do NOT publish it or do not link it to any of your menus.
-design this page the way you want your homepage to look & do. Hit publish
-then go to your current homepage (which should look odd as you've activated a theme that doesn't align with what you previously had) & add the 'Home NEW' page to your current homepage
-delete your previous homepage content so that it looks like you 'Home NEW' page, and publish
-go back & delete the 'Home NEW' page
Voila!
How to use the Divi Theme
Pros of using Divi Builder:
There are so many benefits to using the Divi Builder for your website and blog. The ones that stand out the most to me are:
It's visual page builder– so you can see what changes you are making in real time
The drag & drop feature– for easy adjustments that would otherwise take hours of reviewing code to change
The backlog of sample sites & pages to pull inspiration from– this is great for those who may need inspiration for design or don't want to spend time designing a site from scratch. These premade layouts can be adjusted to align with your branding and poof they're done!
Their amazing customer support– if ever there is an issue that you cannot solve on your own, you can easily message customer support & they'll get back to you within a day. Anytime I've utilized Divi's customer support they have been able to help.
The ability to tweak CSS– this takes a bit of coding experience, but if there are minor CSS adjustments that you want made you can do so easily with divi builder
Mobile effectiveness– over 50% of most websites traffic comes from mobile users, so it's more important than ever to have a mobile responsive website. Divi builder allows you to see what your mobile version looks like so you can adjust as needed without going to your phone to check.
All of the pre-built 'modules' for items like Call to Action buttons, foms & sliders– these pre-built modules are major time savers!
If you've read this far & are considering getting the Divi theme, than I want to offer something special to you for using my link –
If you purchase the Divi theme through my affiliate link I will give you a one hour coaching call completely FREE! The coaching calls I have with clients typically run at $50-$100/hour, but I want to help you succeed with your online goals. We can discuss how to get started with Divi Builder, SEO, site structure, etc. You choose!
First, you need to verify that you used my Divi affiliate link for your purchase by emailing me at [email protected]. Once we confirm that, I will send you a link to schedule your blogging coaching call – super simple!