Resources
My most used & favorite tools, items, sites and travel toolkits
Welcome to the Blue Eyed Compass Resources page!
A curated list of of the tools, items and planning programs I personally use (and love!). The items listed here range from travel planning, sustainability and personal development. All of which embody what Blue Eyed Compass was created for.
I am always available to answer any questions you may have.
This page contains affiliate links to products and tours that I have used for my own travels, purchased & enjoyed. Clicking these links does not cost you anything, however doing so will support Blue Eyed Compass and allow the site to continue. THANK YOU!
Tools to help you get set up to launch your own blog!
If you have something to share with the world, a blog is a great way to do it.
*Did you know I also create websites for bloggers? I love creating specials for those looking to start their own blogs.
The best hosting service for when you start a blog or website. *Plus if you use this link, you'll get a discount from me!
The Divi theme is by far the best theme for any blogger. It's easy to use and allows for creatives to adjust almost anything on their site.
Upswing is my personal business 🙂 I consult with bloggers to help them create their online presence, build out custom websites and more!
Looking to increase your blog traffic? Then you NEED to use Tailwind. It's the best tool to help drive traffic to your blog through Pinterest.
The most epic search engine for all things blog related – you can search for articles to help grow your blog and promote your own posts here.
You are only as powerful as your email list. And Convertkit is one of THE top email service providers, especially if you are unfamiliar with coding.
In order to start a blog site, you need to purchase a domain name – for example, blueeyedcompass.com is my domain name. NameCheap is affordable & easy to use for any novice blogger.
Canva is an incredible graphic design tool. You can create presentations, pins, blog graphics, social media posts; the options are endless! Plus its incredibly easy to use.
Digital Ocean is another hosting service. It's a few dollars more per month, however it can hold a lot more information than a cheaper host provider. So, I would recommend upgrading to Digital Ocean once your site has grown extensively.
My favorite search tool for flights. There are a few different ways you can search. I especially love their map option where you select your start city and it shows prices for cities around the world.
Momondo shows great deals on almost all airlines & their calendar view is so convenient.
The Hopper app is great when you need to watch prices for a flight. It sends out updates for when prices will go up/down for a flight that you have flagged.
Skyscanner also includes the budget airlines that often aren't used on Google Flights. So this is a great site to use for comparing.
One of the greatest travel hacks is to utilize a stellar credit card for points. I personally use & LOVE the Chase Credit Cards.
I LOVE using AirBnb to book lodging, especially if it's an expensive to visit city. The customer service I've experienced with their team has always been excellent. Staying in an apartment feels much more authentic often times.
Booking.com is such a great tool for lodging planning. I enjoy using their map & filter features when searching for hotels, and they usually have the best deals.
Deals plus reviews! Trip Advisor is great because past visitors can post their more accurate images. I almost always check Trip Advisor reviews before booking.
Travel Recommendations & Gift Guides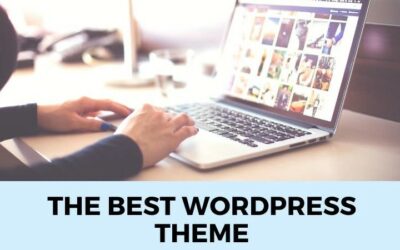 Here is THE solution to any WordPress users technical worries. One that will make your dream site come to life without having to pay a web developer
Sustainable Travel & Tours
Based on location
International
Take Walks – Another stellar local tour company. Perfect for those who love wandering to find those hidden gems on your travels
City Unscripted – City Unscripted will hook you up with a local guide based on what you want to see & do. And they're expanding into more cities each year.
Asia
*Sustainable Tours & Travel ideas will be here soon!
Europe
*Sustainable Tours & Travel ideas will be here soon!
United States
*Sustainable Tours & Travel ideas will be here soon!
More Resources added monthly!
And suggestions are always welcome!
Subscribe for monthly travel inspiration & Sustainable travel tips!