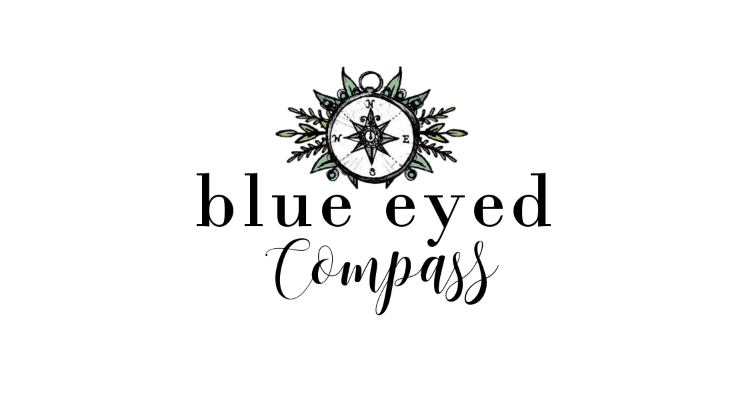 An honest review of travel bloggings newest annual conference, Travelcon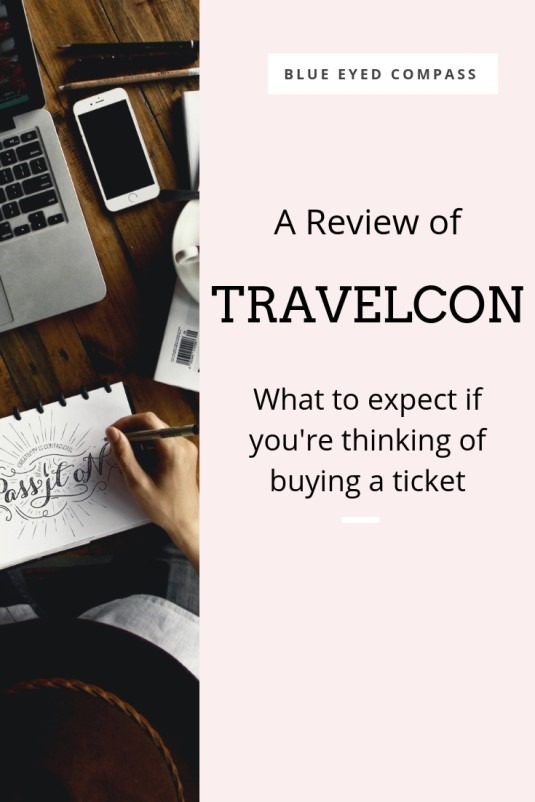 Note: this post contains affiliate links to products we love and have purchased ourselves on Amazon. Clicking these links doesn't cost you any extra money, and you're supporting us by doing so. You can view our disclosure page for additional details.
It feels like the past year (2018-2019) has been THE year for selling online courses. The amount of times I have signed up for a free webinar to gain some insight that turned into a 45 minute session describing how desperate we all must be and how wealthy we'll all of a sudden become by spending $15,000 on this epicly life changing course… would amount to too many hours wasted. So I get it, spending your hard earned money on a course or a conference can create a hesitating, stomach churning 'I need to be able to pay rent this month' effect.
This review of Travelcon 2018 will provide clarity from an honest, unbiased opinion from someone (me!) who attended the conference.
Travelcon is a travel blogger conference that is gearing up for its second run. Below are details about what the conference entailed last year, what I found to be the pros and cons, and how it could benefit travel bloggers who consider themselves beginners, intermediate or advanced at their craft. Lastly, we'll cover what to expect for 2019's Travelcon Conference.

Travelcon is a travel bloggers conference put on by the well-known & successful travel blogger, Nomadic Matt (aka Matthew Kepnes). It connects travel bloggers, writers, photographers, videographers in all stages of their blogging journey from beginner to advanced with industry leaders, brands and well-established bloggers. The primary goal of Travelcon stands alone in its pursuit to help others learn how to develop a profitable & successful travel blog (because not every travel blog may be pursuing profits, success is accepted in many different forms).
What does Travelcon include?
2018: Travelcon's flagship conference was held in 2018 in Austin, Texas. The conference was three full days of inspiring keynote speakers, breakout sessions, and networking opportunities.
Each day began & ended with an inspiring and unique keynote speaker, many of which were individuals whose books I had read and/or heard about, such as Ryan Holiday & Rolf Potts.

Breakout sessions from morning through the afternoon, lasting one hour each, and varying in topic and level (beginner, intermediate & advanced), which were run by industry leaders in their niche

A Blogger Marketplace: an exhibition room where PR firms, brands, tourism boards and more were set up to showcase themselves. Attendees were able to walk around & speak to each table within the blogger marketplace. It was great for networking & discovering what their qualifications are for partnering with a travel blogger

Evening events: each evening there was a scheduled outing of some kind, with each one being different and located at Austin city favorites. One evening was an open bar night, the other a light buffet with a drink ticket. *Lunches were provided each day, two of which were at the hotel venue, the other a local favorite food truck

Afternoon Meetup: one afternoon was sectioned off for group meetups. Attendees had the option to choose which meetup group to attend based on their niche;

Superstar Bloggers

, Female travel, Solo travel, etc. Each was held at a different Austin bar.

Discounted travel related outings the day before the conference started.

I flew in too late in the day to attend these, so I cannot speak to the quality of them but seemed like a fun option to explore the city & meet attendees prior to the conference starting.
Pros & Cons of Travelcon 2018
Pros of attending Travelcon
:
The entire conference was very well organized: I was very impressed with the organizational flow as it was its first year. I've attended work related conferences for years & always had an opinion on how it could be better organized, so this was the first time I was very happy with a conference schedule

Everyone was friendly & welcoming! With the exception of a handful of people, almost everyone I met or introduced myself to was so friendly, welcoming and warm. No matter your success level, the people in attendance were excited to be there.

Networking opportunities: from the daily sessions to the evening events, it was pretty easy to network and make connections with fellow travel lovers, those already successful in the industry and outside of it

Plenty of opportunities to meet the decision makers behind destination & travel brands

Variety of session topics & placement levels: the variety was amazing & each session provided great insight on current best practices & trends

Three FULL days where attendees can select their own schedule: this goes along with variety, but it was awesome being able to choose which sessions to attend based on what I wanted/needed to learn about

Not every speaker was in the travel industry: this provided us even greater insight & allowed listeners to think outside of the box

The Travelcon App: they created an app for the conference, and it was stellar. You could access the schedule and they used it to send out updates, in addition to other tools within it

Not once did I feel sold to: each session was solely aiming to help educate & support us, as opposed to self promotion which I've experienced elsewhere. Very refreshing!

Meal options were vegetarian friendly! I'll be the first to admit I'm a picky vegetarian eater, and I was happily surprised when I found out that the lunches provided had MULTIPLE vegetarian options
Cons of attending Travelcon:
It was difficult to reserve spaces in the writing & photography workshops as they filled up so quickly — within minutes of opening them — however they did their best to alleviate this by adding a few additional workshops, it appears that they've added more of these in

2019's schedule

Not every speaker was in the travel industry

*yes, I'm using this in both pros & cons

, so some had difficulty understanding the issues travel bloggers face when questions were asked
There were at least five sessions during each hour, so attendees have to choose among quite a few highly desirable sessions. The solution to this is that you can purchase a Virtual Pass, so that you can watch the sessions (for one year after the event!) in your own free time. I purchased a Virtual Pass for that reason & found value in being able to watch the sessions afterwards.
Get your Travelcon Virtual Pass Here!
Does Travelcon benefit beginner, intermediate or advanced travel bloggers?
In my opinion, Travelcon can benefit travel bloggers in any stage of their success. No matter how developed a travel blogger you are, attending Travelcon will leave you feeling inspired & ready to crush it, plus the networking opportunities are great if you're up for putting yourself out there.
Beginners: I attended Travelcon after starting my blog only eight months prior, and really not spending much time on it. As a beginner travel blogger, attending Travelcon will open your eyes to what is available to you when you begin to succeed, as well as what skills you need to learn to get there. Don't worry about not fitting in, or not knowing enough, or not feeling 'ready'!
Intermediate: Travelcon is a wonderful place to develop your skills. If you've been blogging for sometime Travelcon is a great conference to fill in any gaps and push yourself to network.
Advanced: The successful travel bloggers I spoke to left saying that they enjoyed Travelcon as well. Networking feels key to an advanced blogger, and is a great place to showcase your personal brand to new people & find further inspiration
What to expect from Travelcon 2019:
This year Travelcon will be located in a different city, Boston, Massachusetts, and still focus on its main goal of educating travel bloggers. The 2019 schedule is now live and appears to be similarly set up as the 2018 schedule (yay! Because last years schedule flowed very well). Travelcons 2019 attendees can expect even more amazing keynote speakers like author of The Subtle Art of Not Giving a F*ck, Mark Manson, popular female travel blogger, Kiersten Rich, of The Blonde Abroad and the freaking founder of Lonely Planet, Tony Wheelers! There appears to be more breakout sessions and registration required workshops, as well as additional panel discussions. The schedule also sneakily added in there a surprise musical act during one of the evening parties… fingers crossed Matt has enough pull to have the Backstreet Boys perform for us travelers.
Understanding that the price tag of attending this conference may seem a bit high for your budget. In comparison to my experience of others attempting to sell me online courses upwards of $8,000-$15,000, this was the most beneficial item I spent my time & money on in regards to my travel blog in 2018 (besides purchasing my domain & hosting services, haha). If you're still hesitant to take the leap, then I would definitely suggest you purchase a virtual pass for the conference. You can purchase it right here. Using this link will help Blue Eyed Compass to continue to share helpful & carefully curated content.
Here's to hoping for an international Travelcon in the future!
Still not convinced? You can firm up your skills with one of Nomadic Matt's travel blogger courses. I can speak highly of the blogging & photography course. Plus if you use this link, you'll help Blue Eyed Compass's goals to share with others how to travel sustainably.