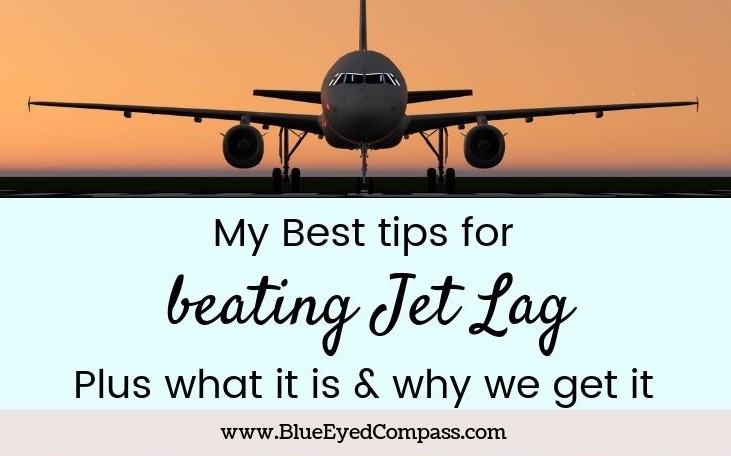 Best Tips to Beat Jet Lag
For when you first arrive to your destination AND when you return home from a trip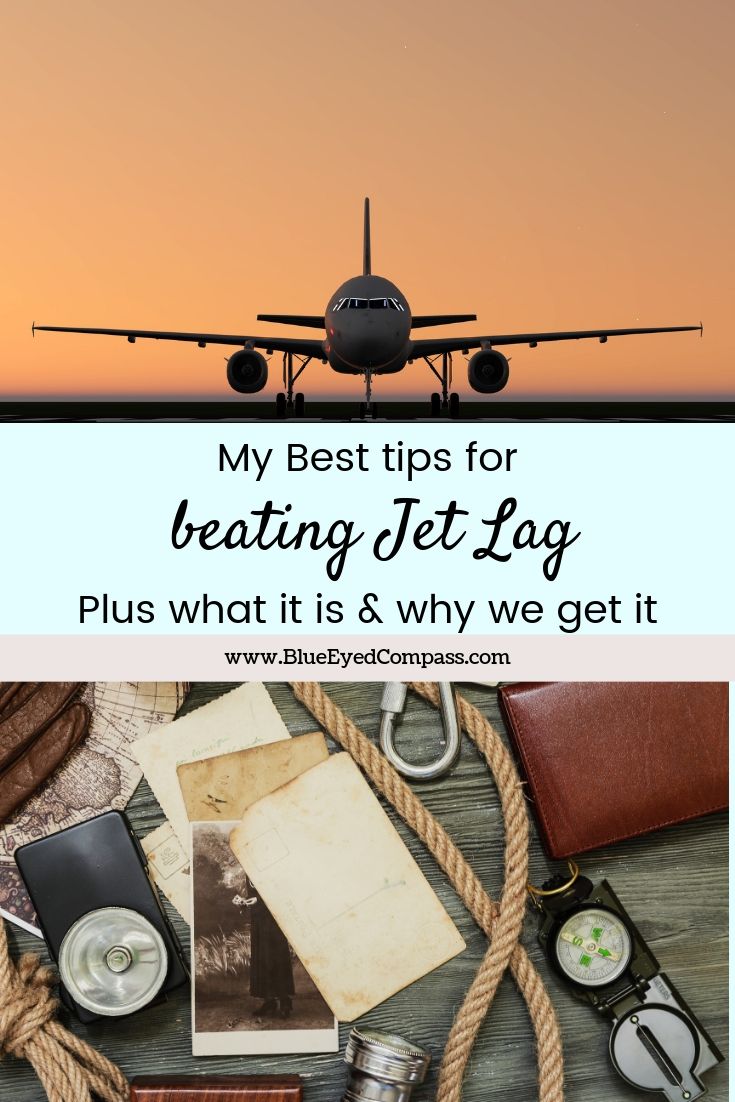 This page contains affiliate links to products and tours that I have used for my own travels, purchased & enjoyed. Clicking these links does not cost you anything, however doing so will support Blue Eyed Compass and allow the site to continue. THANK YOU! You can view our disclosure page for additional details
Jet-lag can be a serious challenge, even for avid travellers. To my fellow Californians who to fly to Europe – west to east – we know that flying is much more difficult going east than it is west. This is because flying east shortens the day (or you lose time, depending on how you look at it). I've personally done this type of west coast to Europe flight a handful of times and have felt, first hand, the effects of jet lag (even after I denied it to be a real problem for years).
Your body wants to eat when you tell it to sleep, and it wants to sleep when you tell it to walk around the city for 10 miles. Your time is precious when you're traveling as you most likely have a limited number of days at your destination and are using well-deserved vacation days. So, there is no time to be wasted on coddling your jet lag. Keep reading to learn what jet lag is and why we get it, hilarious stories of others trying to power through jet lag and my best tips for how to beat jet lag.
What is Jetlag & why do we 'get' jet lag
Understanding what jet lag is can help us better deal with the problem. As airplanes are a fairly recent modern form of transportation, so is jet lag a newer modern term in our vocabulary. Our bodies are built on a 24 hour time clock and when we throw that off, our bodies are trying to re-correct an error in their natural clock. This is the basic explanation for jet lag.
Jet lag is considered to be a chronobiological problem. Chronobiology examines the cyclic phenomena in living beings and their ability to adapt to solar and lunar rhythms. And medically, jet lag is called Desynchronosis, which means that your circadian rhythm, or body clock is out of sync. We get jet lag because your body thinks, and therefore feels it's in one time zone, but it's physically somewhere else. For example, in May 2019 my body felt like it should be asleep while I was walking around Budapest, Hungary at 11:00am, because it was 2:00am where I'm from, in San Diego.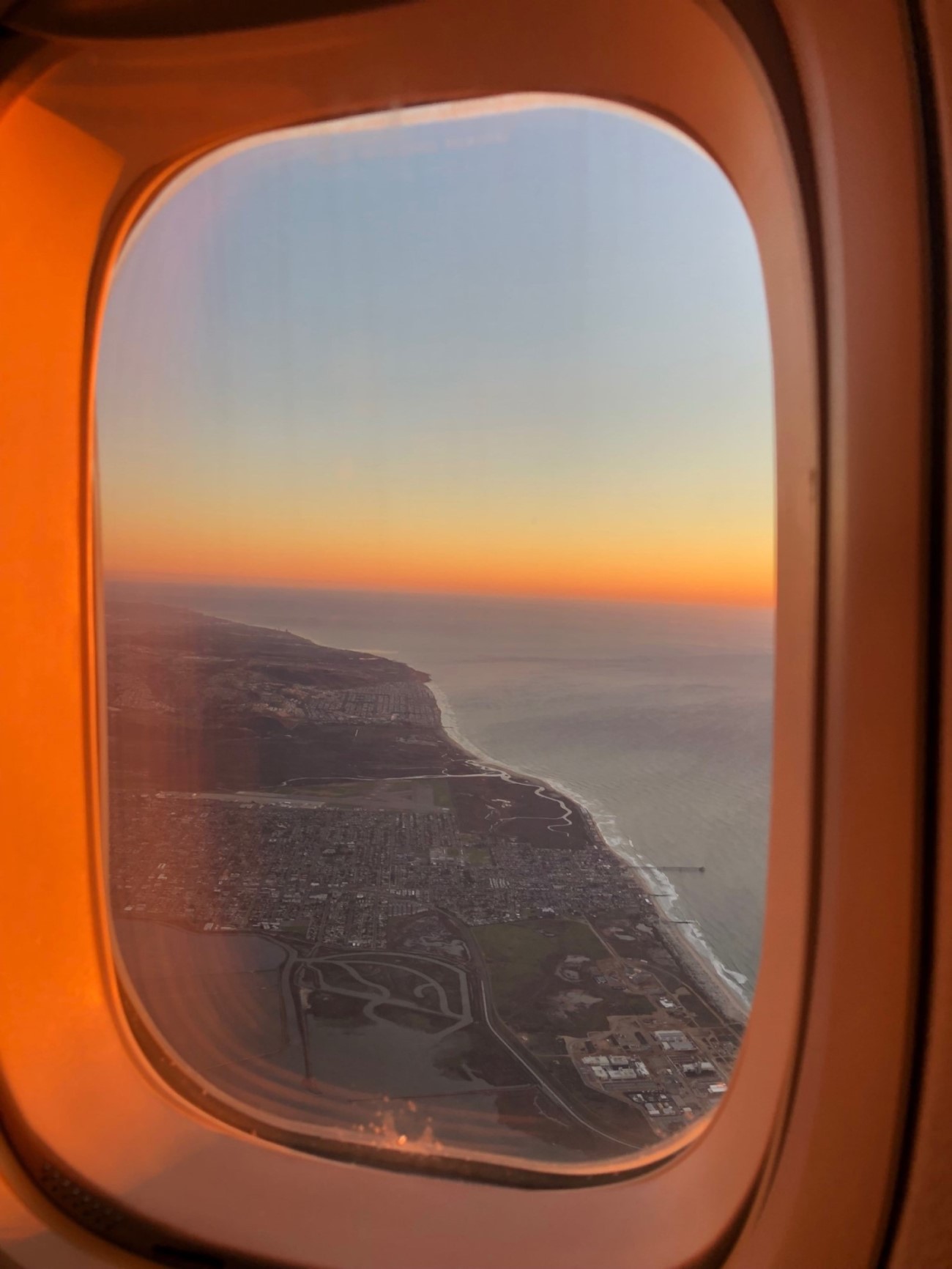 Your body needs to adjust from the time zone it was in, and catch up to the time zone you've traveled to. It's important to ensure your body has a smooth adjustment and transition from any jet lag symptoms as our bodies and brains use their natural body clock to communicate to ourselves how the organs should act/react and is based on light exposure.
How long does it take to recover from jet lag? There is no one answer unfortunately. So, it's best to have as many tools in your tool belt to help combat it. Keep in mind, our bodies tend to have an easier time adjusting when we fly west, versus when we fly east. Because we can adjust to longer days (flying west), as opposed to shorter days (flying east). Here's an example: when flying from San Diego to Philadelphia, a 6 hour flight – your flight departs San Diego at 7am, and your land in Philadelphia at 4pm, so a 6 hour flight, now feels like a 9 hour day. Whereas when flying from Philadelphia at 7am to San Diego you would land at 10am.
People often ask how long does it take to get over jet lag, and it depends entirely on how far you travel and the times of your travel. You can use this program to help you understand the length of time it will take to adjust to a new time zone based on your personal trip details.
Symptoms & Effects of Jet Lag
Groggy

Sleep deprivation

Weight gain

Change in body temperature

Hormone regulation issues

Increase in blood pressure (as can flying in general)

Change in appetite

Indigestion

Lack of concentration and

Impaired decision making skills
Everyone is affected by jet lag differently. Any number of the symptoms and effects listed above can cause health issues and none of which I personally enjoy dealing with while traveling as it takes quite a bit of time away from enjoying my trip. In fact, here are a few ways that other travelers have made some (pretty funny) mistakes and mishaps while experiencing jet lag!
The things people have done while feeling jetlagged
The stupid, the funny and the embarrasing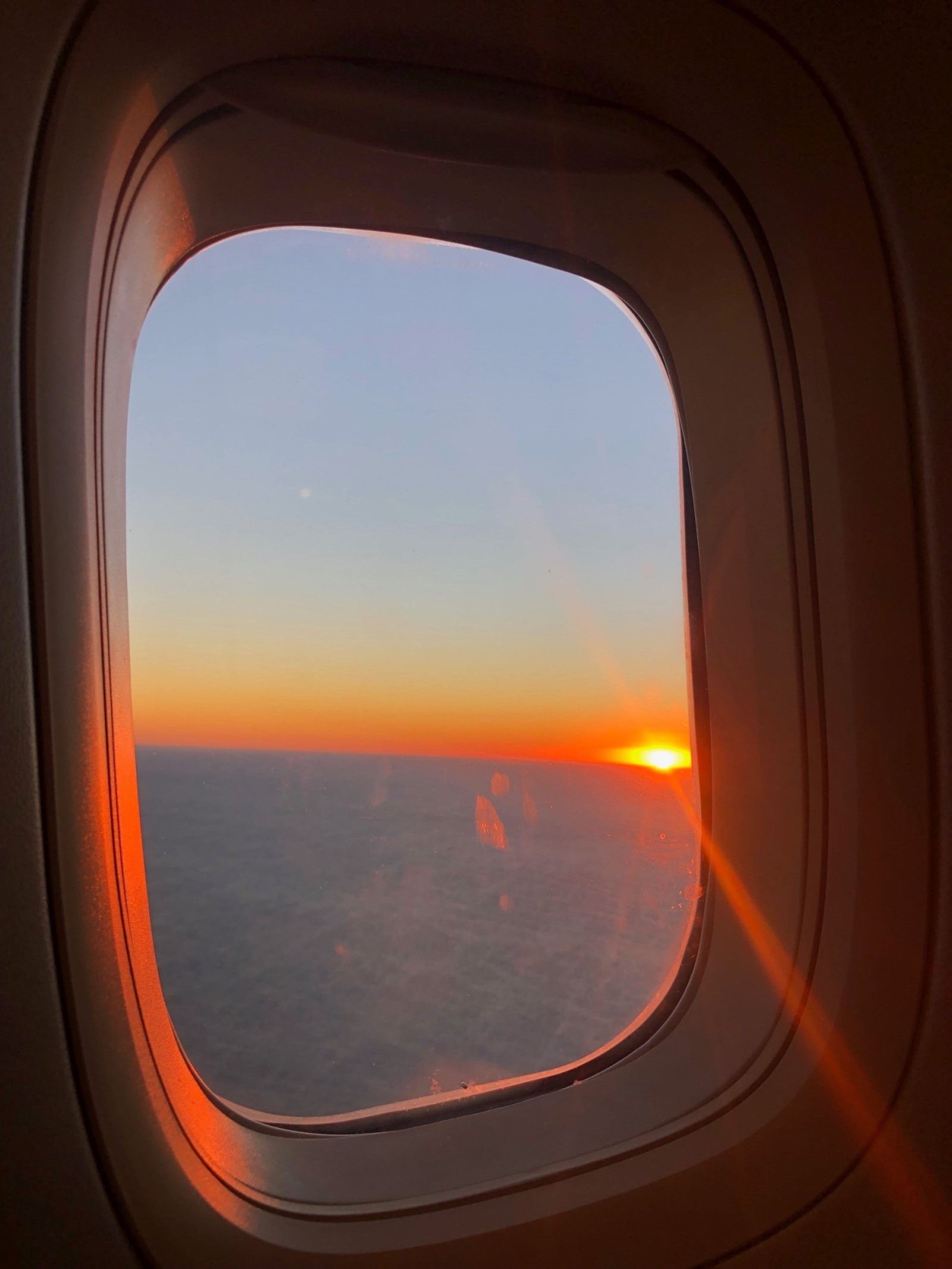 The Best Tips to beat jet lag
These are my personal best tips for how to combat jet lag. It is NOT a list of doctor recommended remedies. What works for me may not work for you, but I'm sure a handful of these just might do the trick for you.
The best way to beat jet lag is to quickly and effectively provide your body and mind the information it needs to know about its new time zone by providing proper sunlight, sleep and nutrition at the right time/s.

Keep reading for how to do this:
Choose your flights so that you arrive in the early evening. That way you don't have to force yourself to stay awake all day. Of course this is dependent on where you are to and form.
Feeling stressed prior to your trip will leave you with poor sleep before you take off, so your starting point for a trip will immediately be poorly off center. Aim to prepare for your trip a few days before your take off, so that your last 48 hours at home or at your destination are enjoyable and stress free.
I'll often start bringing out my travel items and outfit ideas a week before I depart, so that I know in advance if I need to purchase something and/or do laundry and not needing to do so the day of my departure.
Get a great night's sleep the night before you fly. Even if your flight is an overnight trip
If someone suggested you stay up or sleep less before you take a red eye is providing poor advice. It is physically impossible for your body and mind to sleep as well when you are flying, so boarding a plane already sleep deprived will not help you sleep better when you take off. EVEN if you can sleep easily on a plane. Your brain will not turn off completely and your organs react differently at 35,000 feet.
Unless you're flying business class with lay-flat seats, don't start your trip feeling sleep deprived. Stick to your regular nighttime routine, or better yet, head to bed even earlier the night before a flight and gift your body an extra hour of rest.
Acclimate to your landing time zone as soon as you board the plane
Meaning, if you're flying from New York to Poland, when you sit down in your seat tell yourself it is Poland time and act accordingly. Another example is from a personal flight – I was flying from San Diego to Paris. We departed San Diego airport around 7:00pm, and were slated to arrive in Paris around 2:00pm. So, I needed to tell myself that it was bedtime and rest/sleep as much as possible, and then wake up and do something active an hour before landing to pretend I had my morning routine.
Do NOT state your previous time zone to yourself or anyone else around you. Keep your mind focused on the time zone you are aiming for.
Drinks lots of water and avoid booze & caffeine. Both are stimulants and prevent proper sleep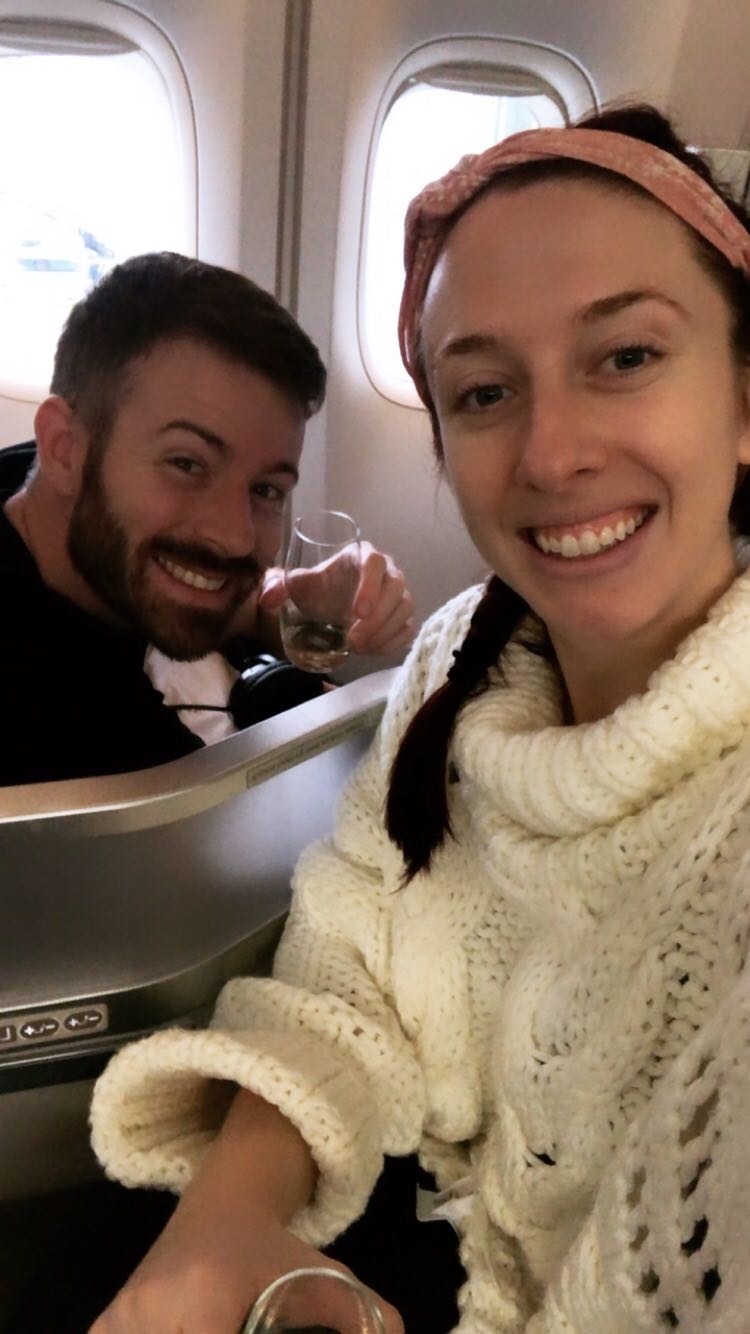 If you're trying to sleep on the plane : bring items that will help you do so and stick to your nighttime routine. In fact, pack supplies so that you can mimic your evening routine in the plane bathroom. I typically pack the following with me and do my routine in the bathroom, including changing into pajamas
Pajamas & fresh undies (don't judge, no one should be wearing the same skivvies for long haul travel haha)

Tooth brush & toothpaste

Face wipes or wash

Nighttime serum

Moisturizer & face spray

Jade roller
I'll also pack…
An eye mask

Ear plugs

Travel pillow

Thick scarf or sweater

Fuzzy socks

A strapable foot rest
If you're trying to stay awake on the plane :
Stand up and stretch every two hours. Walk to the bathroom area (where there is more room) and stretch out your body from top to bottom.

Drinks lots of water and avoid booze & caffeine. Both are stimulants and prevent proper sleep

Bring something to do besides watching movies – I almost always pack a small book, sudoku puzzles and a bit of work with me that excites me (like editing photos or watching educational courses)

*Note- in order to easily stand up every two hours aim to book your seat in an aisle seat. If that's not possible, I will politely notify my seat mates that I have to stand up every few hours (I have prior injuries where I do physically need to do this). Gentle courtesy to your seat mates can go a long way.

Pack your own meal/s and snacks. Doing so will help you avoid the time settings the airline sets for the meals and maintain your own personal timeline depending on the time zone you are acclimating to. You'll also avoid highly salted and processed foods, but that's a discussion for another time.
(Personally, I get a high from packing stellar food and snacks for my flights, especially because it gives me something to look forward to.)
Your first day back home (or at your destination)
Your body may demand sleep, but stay strong and follow through the time zone with some sort of physical activity. Even if it's just a simple brisk walk followed with some yoga stretches. This will help tire your mind and body for a better nights sleep, and provide endorphins to help heal your body from traveling
I know crazy, because naps are amazing. But avoid them at all costs.
Sleep

How counterintuitive of me to list these next to each other, but it really depends on when you land and how sleep deprived you may be. Make sure you time your first nights sleep accordingly. For example, I flew/traveled for 33 hours and landed in San Diego at 2:00pm in the afternoon after two weeks of feeling sleep deprived. So, I scheduled my bedtime for 7:30pm (I'm typically in bed around 9pm, with lights out by 9:45/10pm, so 7:30pm isn't that much earlier)

*If you think you'll have trouble falling asleep you can always try a light dose of Melatonin – a natural hormone that tells your body when it's time to sleep. Personally, I'm not a big fan of melatonin (it has led me to have very vivid dreams that I can't wake up from), but it's much more natural than a Tylenol PM and I know others who swear by it. PLEASE check the MG dosage as many over-the-counter melatonin pills have a much higher dosage per pill than is necessary. We only need 0.5mg per dose, many bottles boast a 5-15mg dose.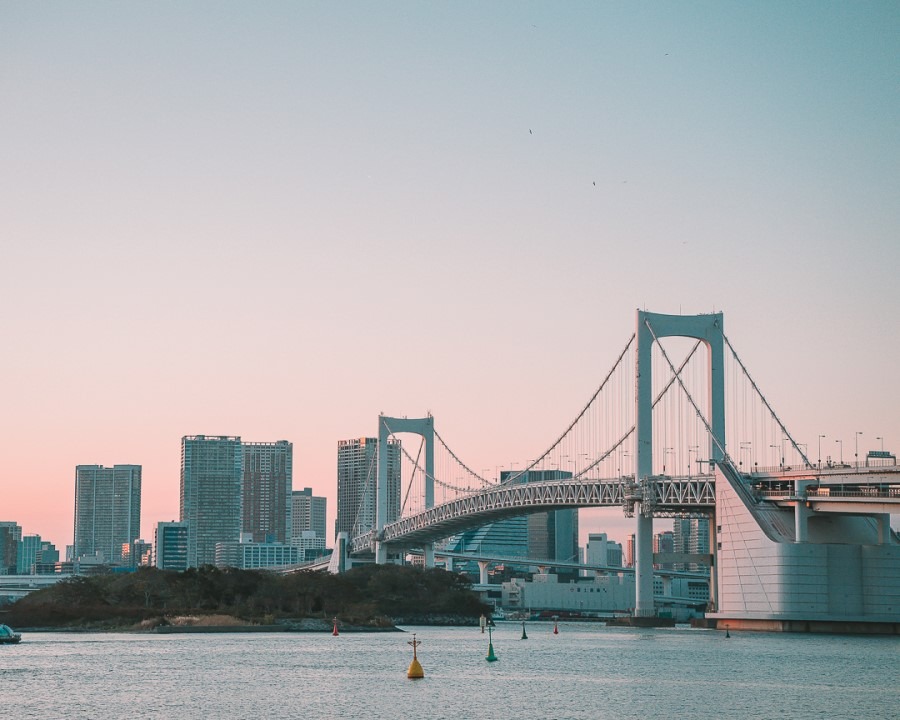 Prepare your bedroom

Tying into how to have a great night's sleep when jet lagged, you want to make your room isas dark as possible – close any blinds, face screens away from you and turn your thermostat down. You can also try this- take a warm/hot shower and step out into a cool room.

Adjusting light and temperature will help manipulate your body's natural sleep clock
Avoid blue light

Adjust your phone to night shift mode (apple) or use the twilight app (android), or purchase blue light blocking glasses
Unpack right away

Get your routine back into action and avoid any lingering to-do items by unpacking as soon as you get home
Soak up some sun

As I mentioned under the sleeping tips, light and temperature will affect your mind's capability to rest. So, if you need to stay awake, be sure to take a walk outside. And of course, put on healthy sunscreen too
Stretch

Stretching will alleviate those post-flight aches & pains from sitting upright for so long
Shower & Pamper yourself

As a female, I find that if I shave my legs, do a nice face and eye mask (maybe even treat myself to a massage) I feel uber refreshed and recharged for the next day. It's like hitting a reset button!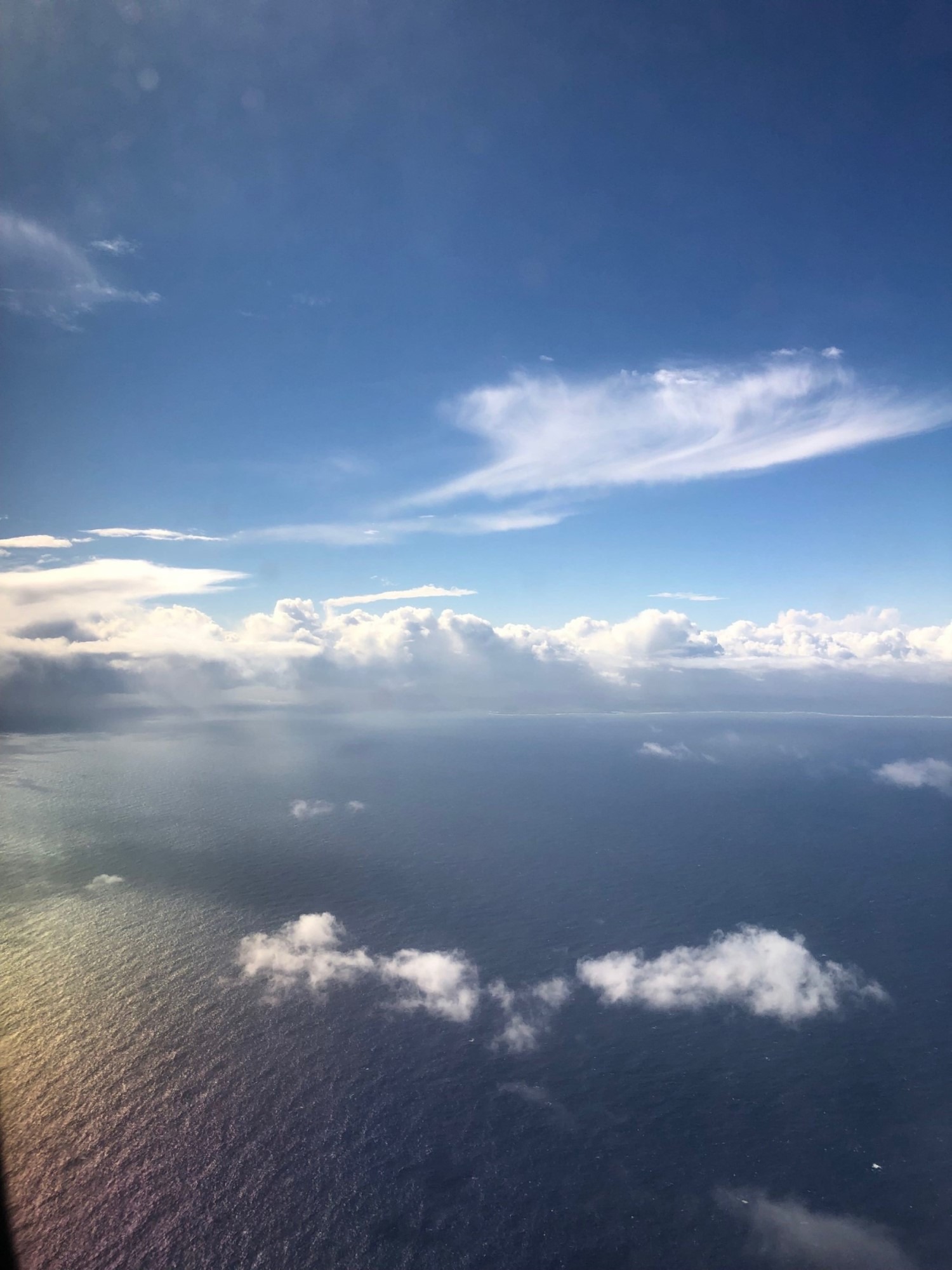 Don't Succumb

Don't succumb to the fact that you're going to be jet lagged regardless of what you do. Your mind is a very powerful thing, and negative talk will absolutely reflect how your body reacts. If you put your mindset towards feeling jet lagged it was naturally occur. If you land in the morning and immediately take a nap, then your body's clock will be off for far longer than you'll want it to be, and you'll have difficulty getting back on track.

Instead, create an easy to follow plan and tell yourself how great you'll feel when you follow through!
Additional/Further Reading on Jet Lag and the importance of Good Sleep
Jet lag isn't permanent, but it can make you feel like time is moving in slow motion, and can really damper your epic travel adventures. Being prepared! By utilizing the jet lag tips above you should be able to help prevent your jet lag from feeling worse or hopefully prevent it all together!