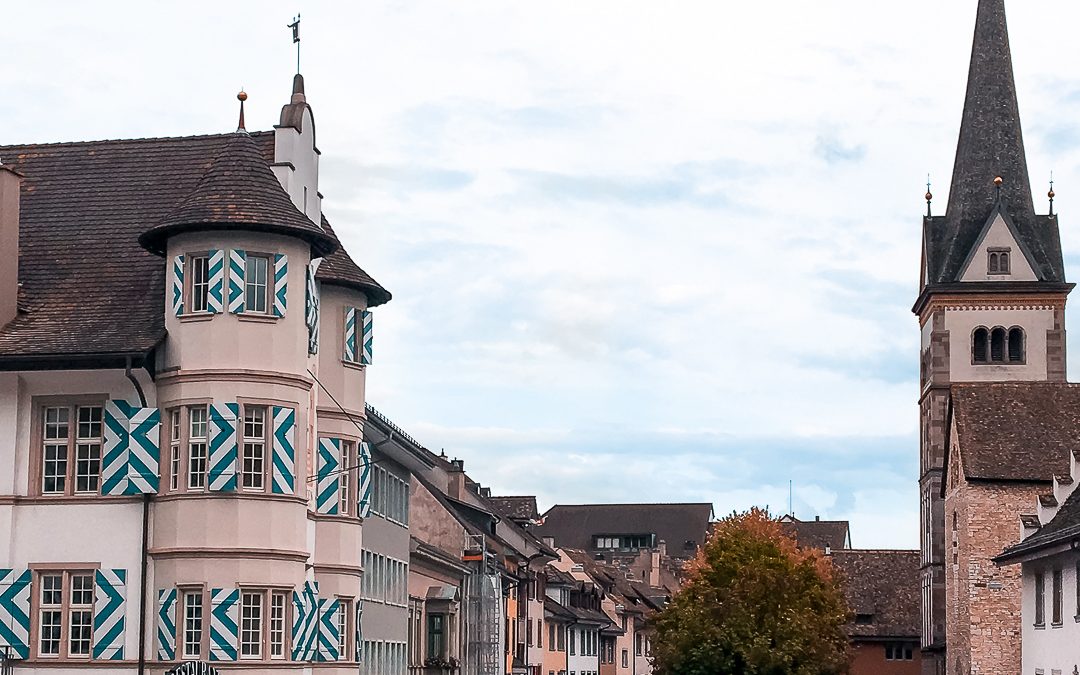 Towns to visit Outside of Zurich, Switzerland
The cutest towns to visit in one day when visiting Zurich, Switzerland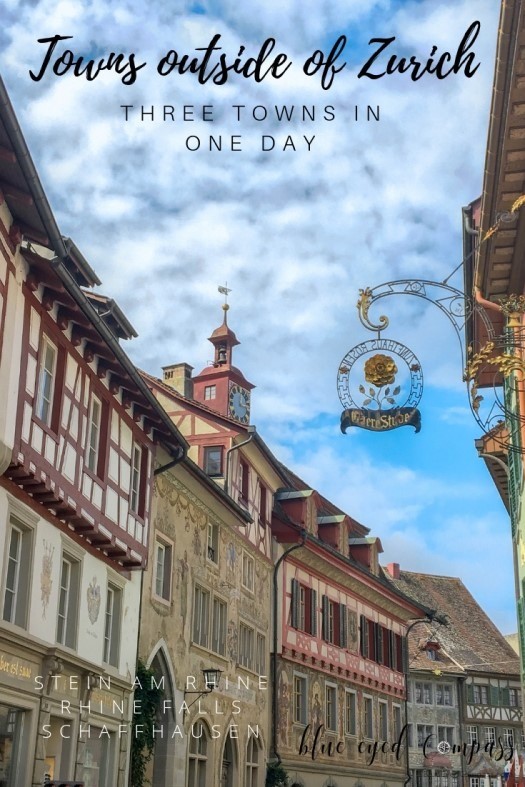 While most major cities are hubs for travelers there is quite a bit to experience and enjoy in the towns that are outside of the comforts of an international city cushion. Food, people, transportation, the entirety of a destinations culture are most ingrained in small towns.
Below are three small destinations outside of Zurich that can be visited in one day. Yes, you read that correctly. Three places in one day. Waking up early to catch a morning train is my personal travel style and what makes it possible to explore as this post suggests. Basically, aim to experience as much as the daylight will allow. You can stay in the major hub for a reasonable price and be able to see more places than most.
Stein am Rhein
Stein am Rhein is a quaint and colorful town cozied next to the Rhine River. The train station leads to a short bridge where you can see the town nestled in its original roots and waking up for the day. Cobblestoned streets wind into the Old Town main square where every half-timbered building has a painted façade.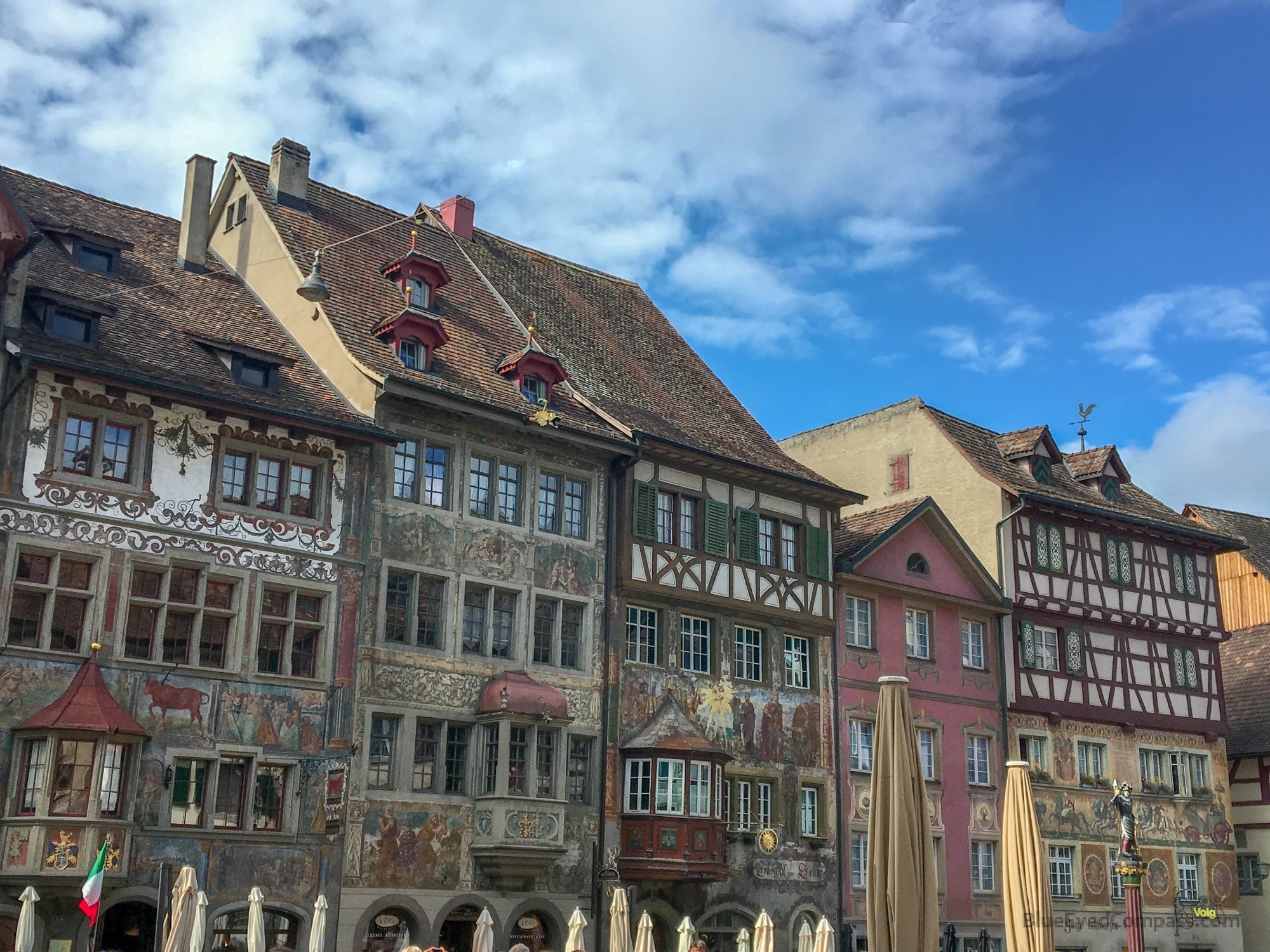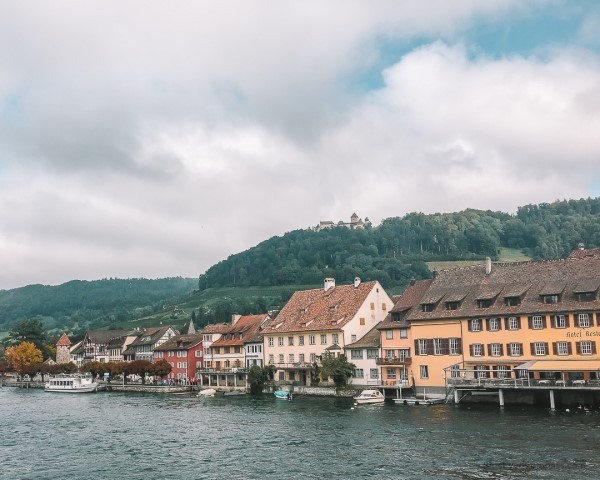 Pop into the nearest café to enjoy a cappuccino or espresso and a flaky sweet pastry, then wander outside to enjoy the serene calm before tourist groups clatter through. Make sure to take advantage of restaurants and benches that line the river for an exceptionally calm view. And if you have the time, explore the Hohenklingen Castle.
Exceptional preservation of architectural heritage makes Stein am Rhein a place worthy of your time. An hour or two to walk around is all you need to enjoy it.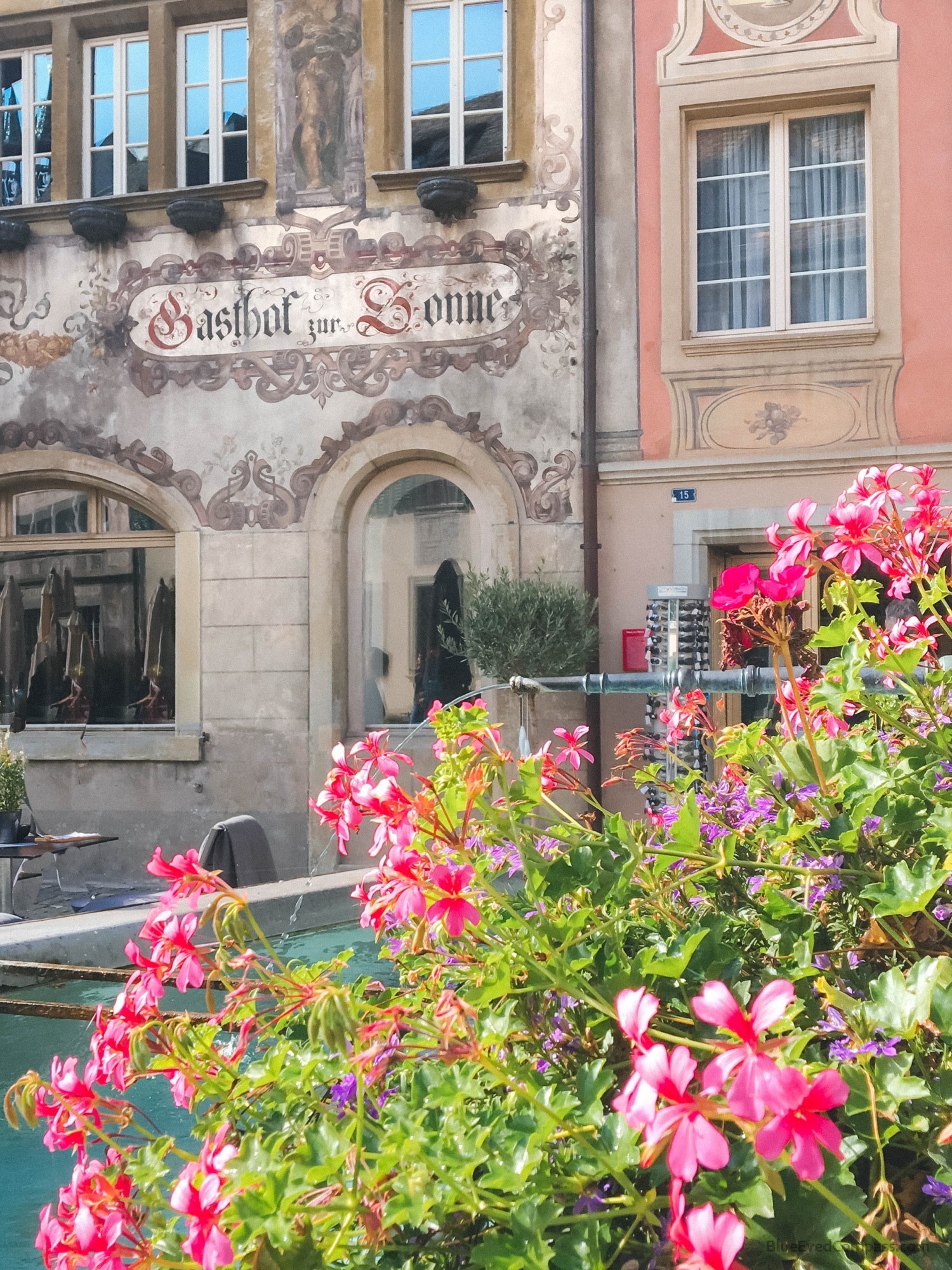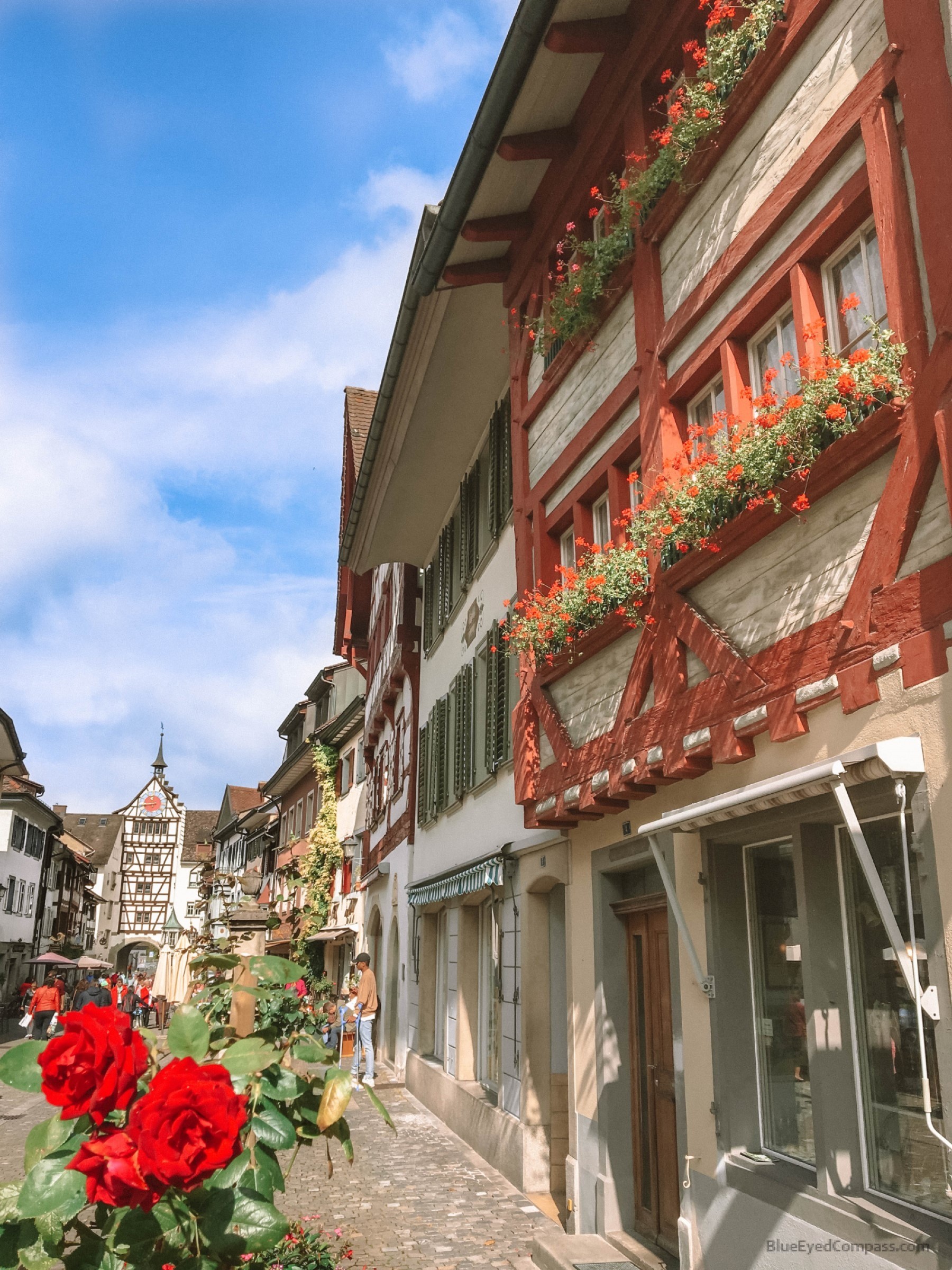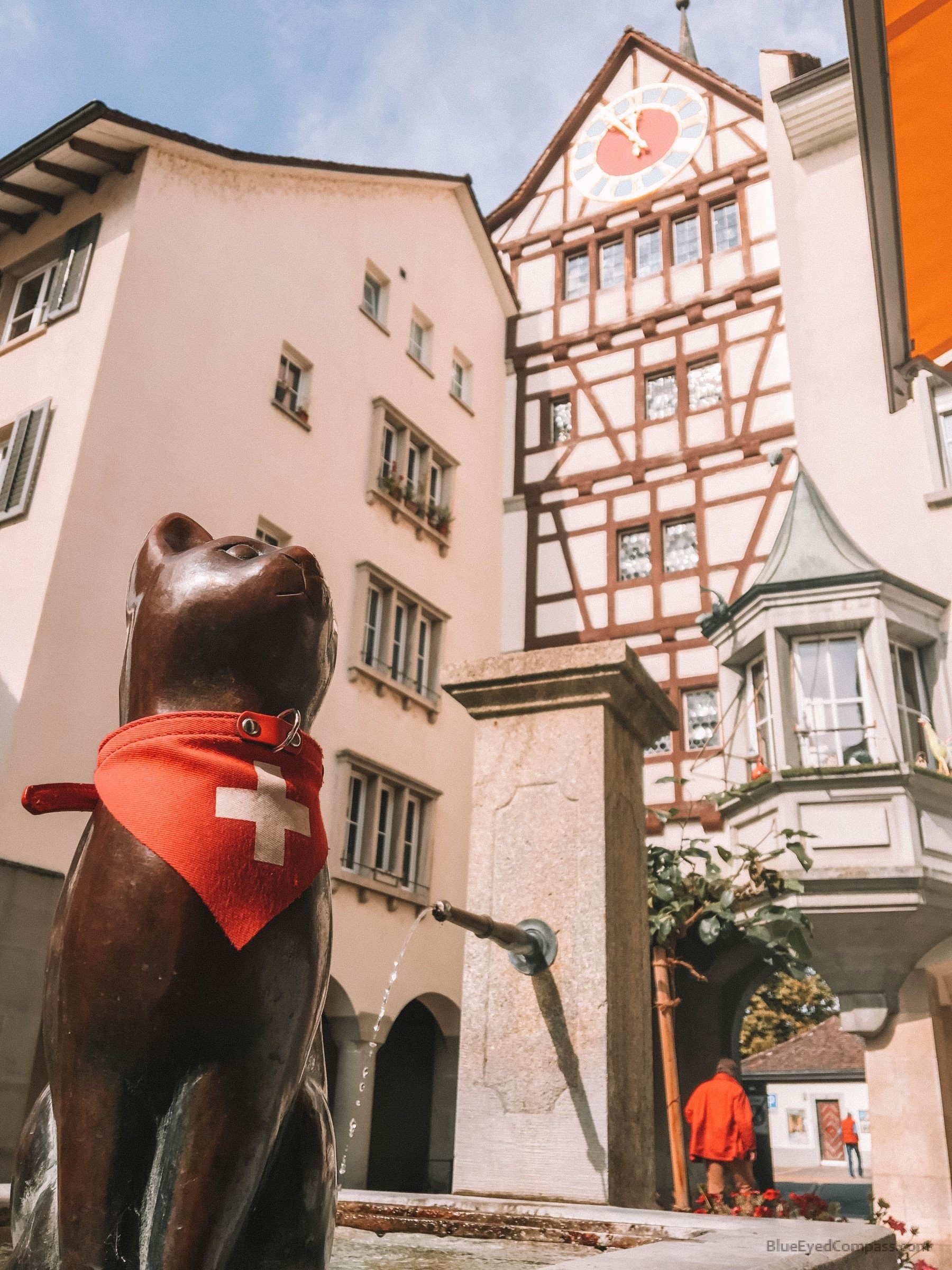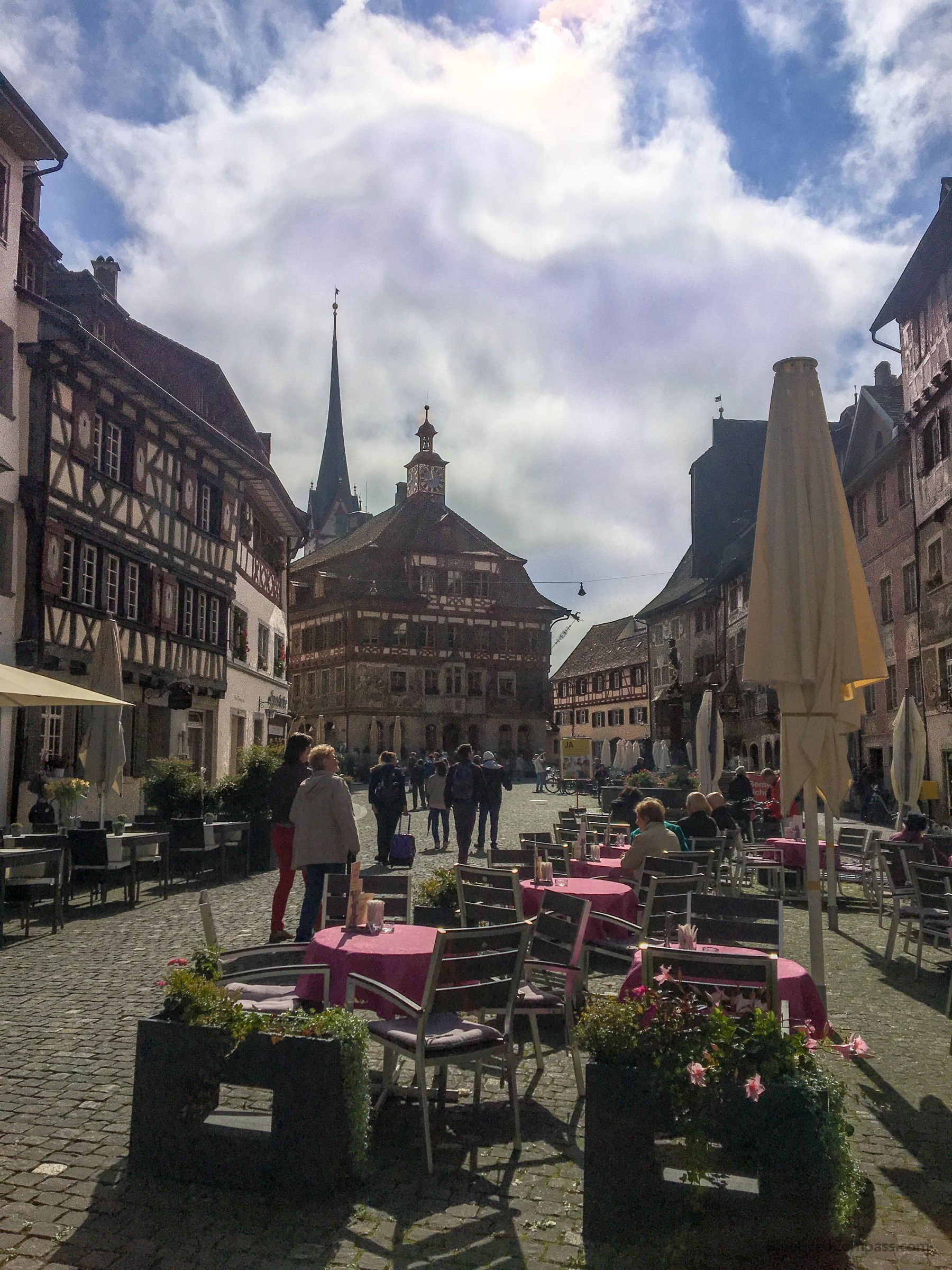 Rhine Falls
Rhine Falls is Europe's largest waterfall! Its immensity comes from its width rather than its height. With three different areas at Rhine Falls, my suggestion is to choose one and enjoy it from there;
View point from the Worth castle; cross the bridge up top to get to it

View point in the middle;

this is where my pictures are from

Open area at the bottom of it; where the boat rides are available (see below for details on this)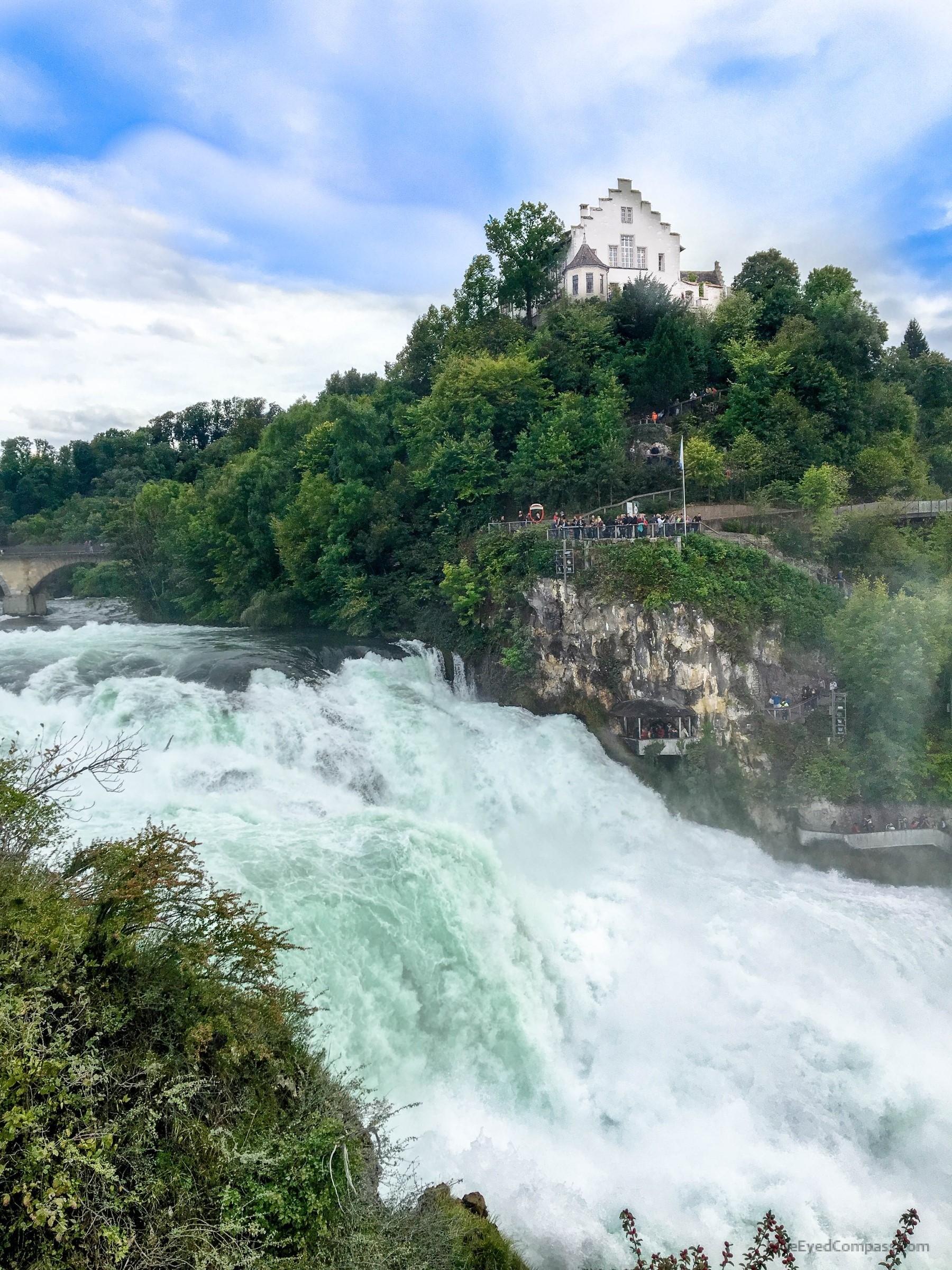 Tectonic shifts during the Ice Age forced the Rhine River to the path it takes today and created Rhine Falls. In the middle of the falls is a small but mighty rock that has withstood the test of time for over a thousand years! Small boats ferry passengers over to climb the stairs and platforms hovering over the falls allowing brave people to feel the strength of the water.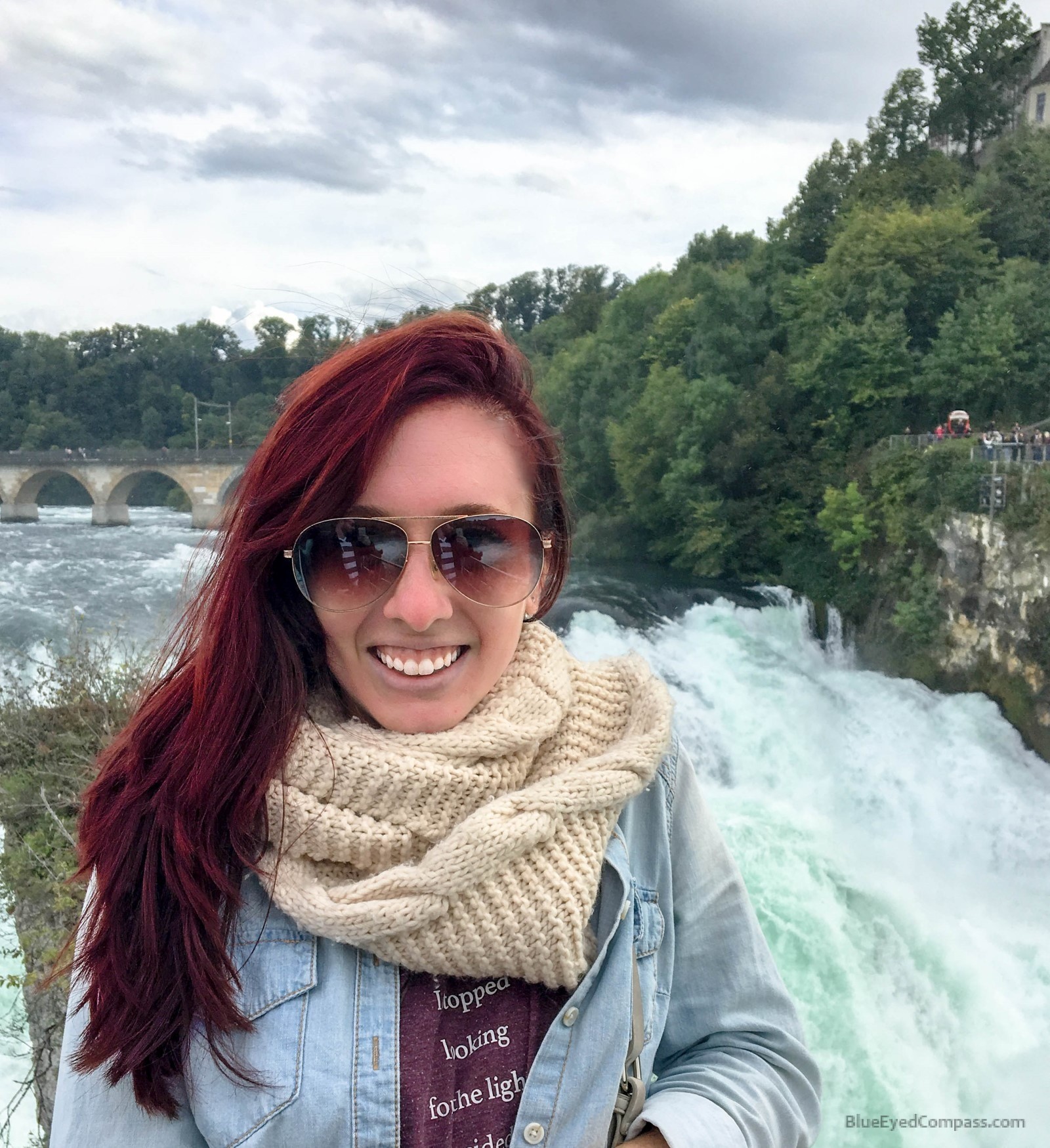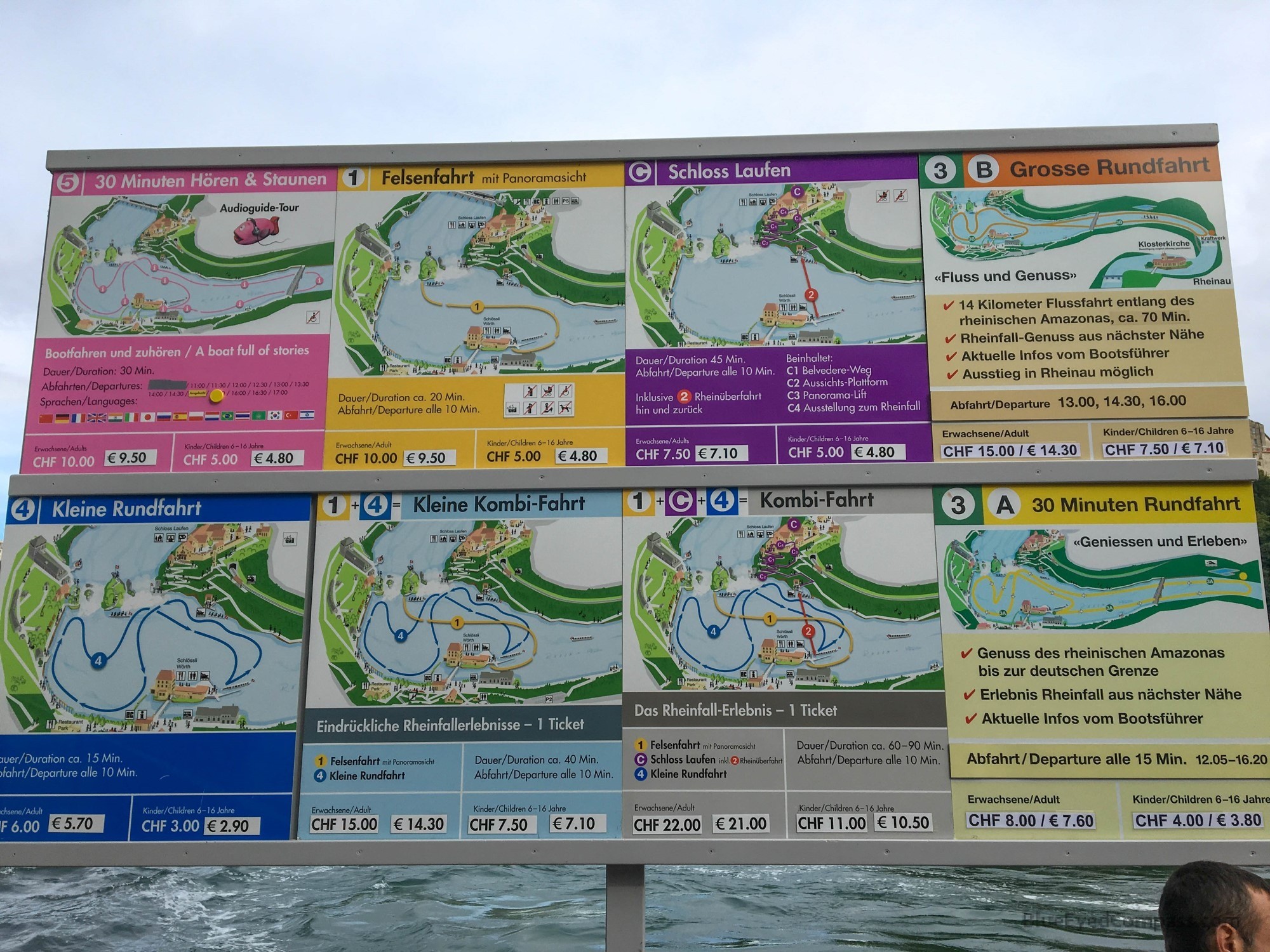 We couldn't resist shffling onto a small speed boat to battle against the current of the falls and climb those stairs. Most people were polite about cautious walkers and those wanting to take solo pictures, which made for a pleasant excursion. Once back on dry land, hop onto the Rhyfall Express, a motorized 'train' that transfers guests to and from Schaffhausen, our next stop.
In total, Rhine Falls took about 2 hours to visit including the boat trip.
*See my tips below for how to successfully get to Rhine Falls (and not waste time getting onto the incorrect train like we did)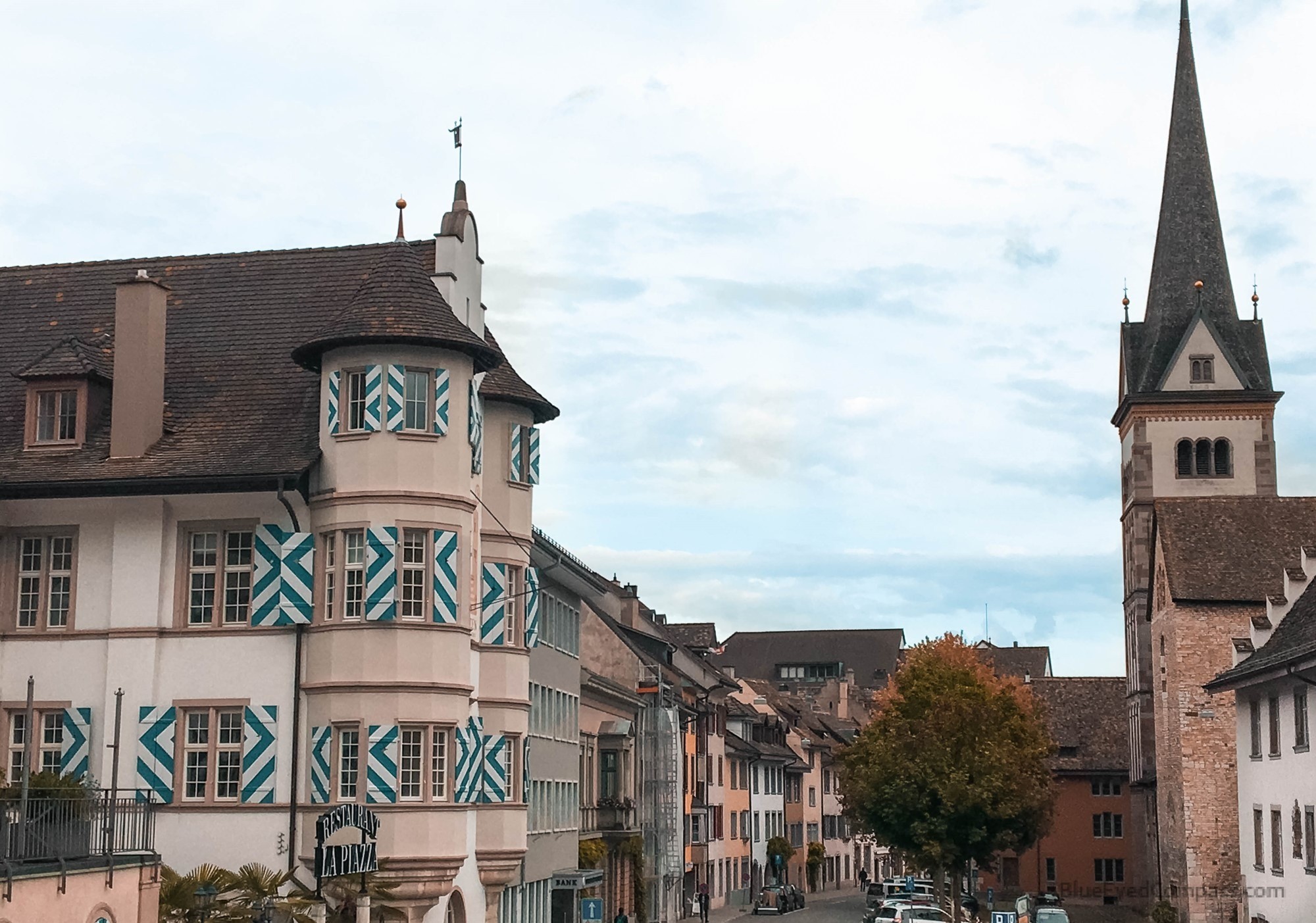 Schaffhausen is a MUST-see town. It was my favorite stop of the day! Settled between the Black Forest and wineries with its own fortress lies this whimsical town. Schaffhausen is known as being one of the most delightful towns in Switzerland because of its lavish facades (similar to Stein am Rhein), oriel windows, colorful buildings, great shopping and a wonderful open square. Being that we visited at the end of the day on a Sunday by the time we arrived most places were closed for the day (as is typical of Europe), however just walking around was enough to pacify us. It is also what led us to our first of many Swiss chocolate shops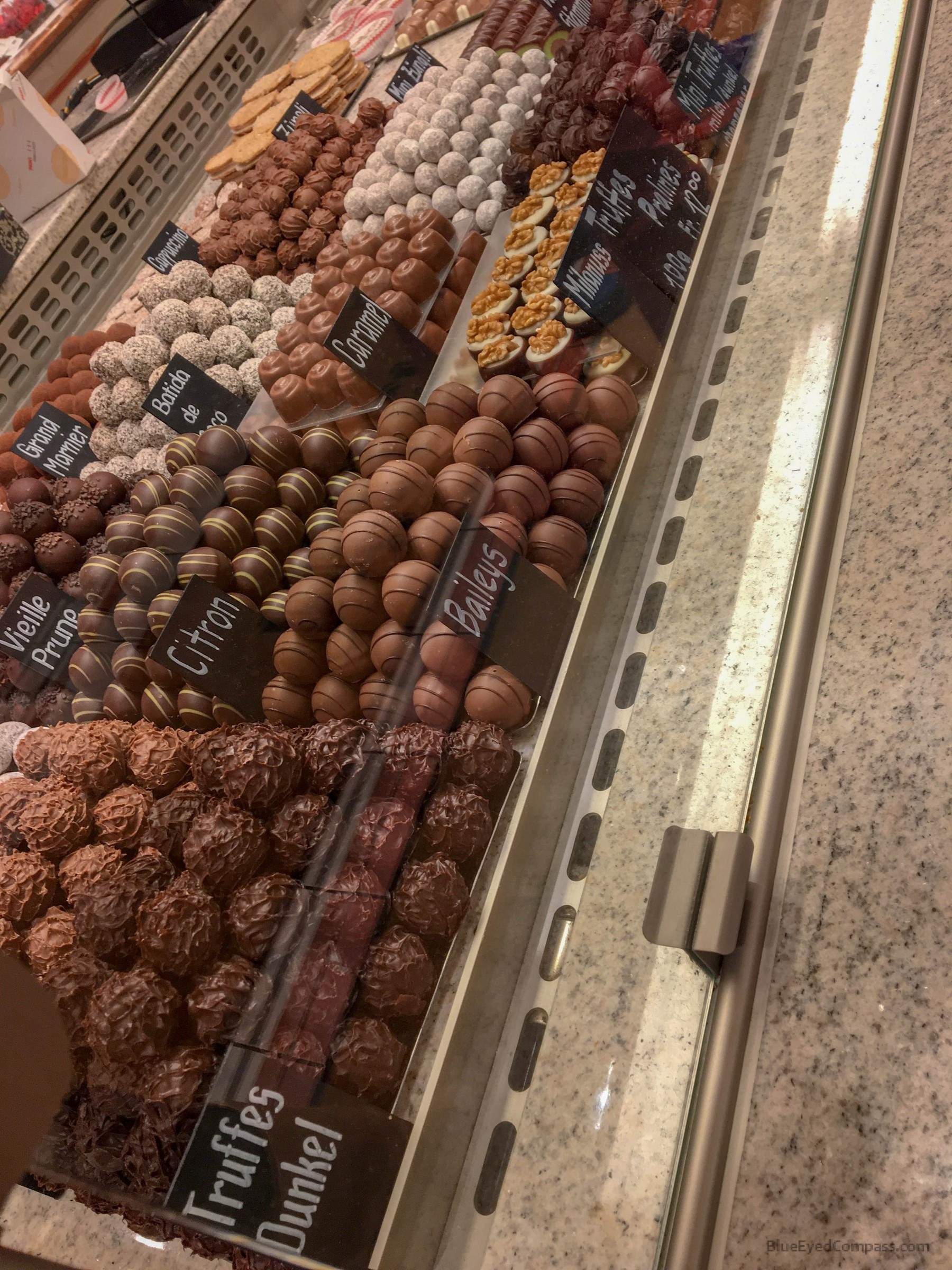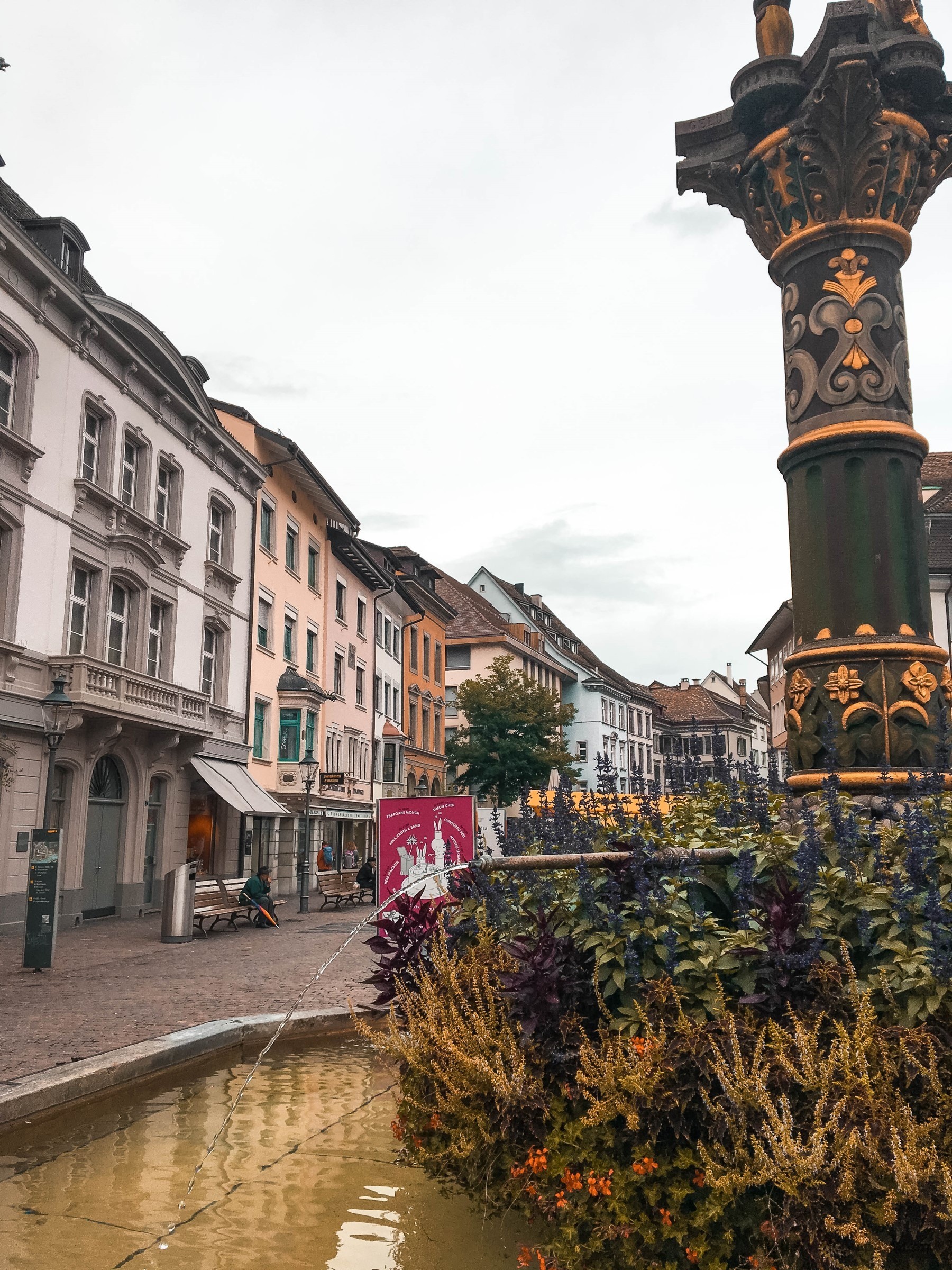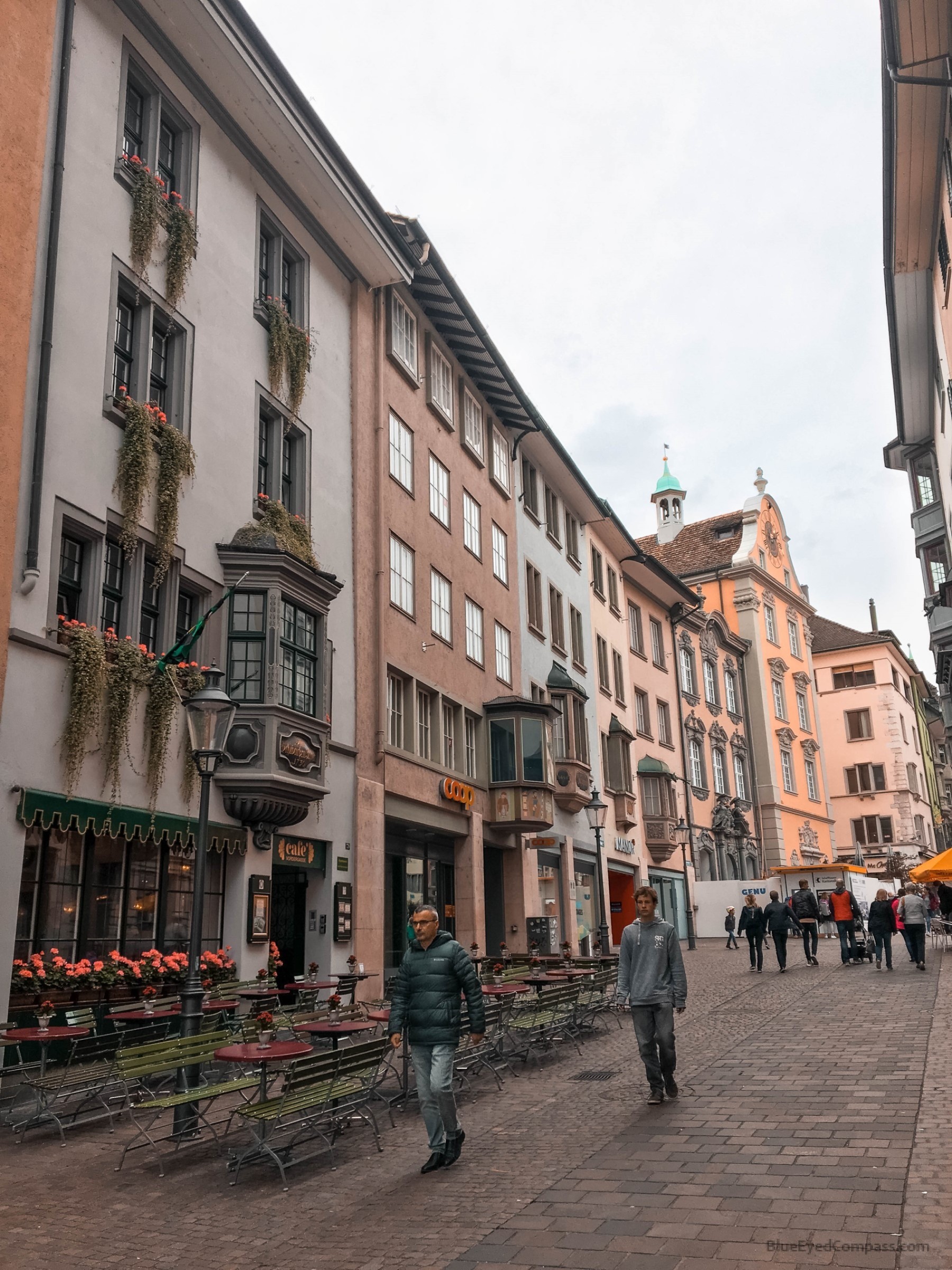 Finishing the day at Schaffhausen was the perfect ending to exploring northern Switzerland. It also helped because there were no train transfers from Schaffhausen back to Zurich. That meant a simple train ride back into Zurich's city center.
TIPS for towns to visit outside of Zurich, Switzerland
Getting there; Zurich to Stein am Rhein– check the Swiss train website for transfer details as you'll need to transfer trains at Schaffhausen. I found it best to follow what the website said as opposed to interpreting the many signs at the train station and it never led me amiss

At Stein am Rhein there is a castle atop of the nearest hilltop, called Hohenklingen Castle. You can hike up or drive (I've read there is a car park up there)

Lindwurm Musuem in Stein am Rhein is a stop for those interested in exploring medieval middle class living. Entrance cost is 5 CHF.

Getting to Rhine Falls from Stein am Rhine: I like to think myself an avid traveler who is able to get herself around easily with some research… figuring out the trains from Stein am Rhein to Rhine Falls was confusing. This is your warning and some tips to get there quicker than we did—take the train back to Schaffhausen. Then take a train to Neuhausen. From the Neuhausen stop you can walk to Rhine Falls. There are signs to follow that are easy to find. You can also walk along the river at the Schaffhausen stop to reach Rhine Falls. That should take you about 45 minutes.

Leaving Rhine Falls via the Rhyfall Express: Ask the driver what direction the tram is going/if they're going to Schaffhausen. For as cheap as it was, I would suggest doing it. It drives you through the town leading into Schaffhausen.