Best Things to do in Lucerne, Switzerland
The Top sights to see & chocolates to eat!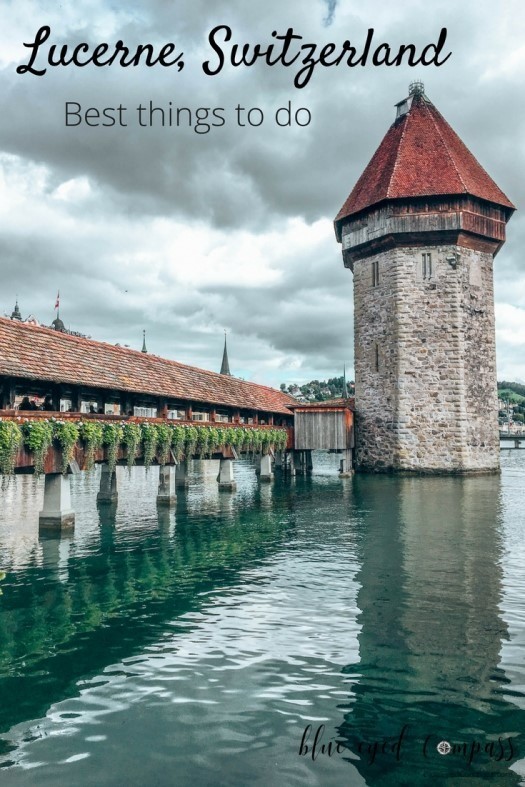 Most well-known for its wooden bridge over the Reuss River, turreted buildings and a colorful Aldstadt (old town), Lucerne is like a childhood storybook come to life. If you are visiting Northern Switzerland, or basing your trip in Zurich, then Lucerne is a must see. With just a quick train ride from Zurich, you can hop off to explore this popular take off to the Swiss Alps.
Upon exiting the train station, historic Lucerne is a quick five-minute walk away. In fact, the town is visible from the train station and is a perfect example of preserved history meeting updated 21st century livelihood, all settled gently on the shores of Lake Lucerne. This contrast will have you scurrying toward the famed Kapellbrücke to immerse yourself in the old-world charm.
[We walked around Lucerne in half a day, had lunch then proceeded up to the top of Mt. Pilatus.]
Here are the best things to do in
Lucerne, Switzerland: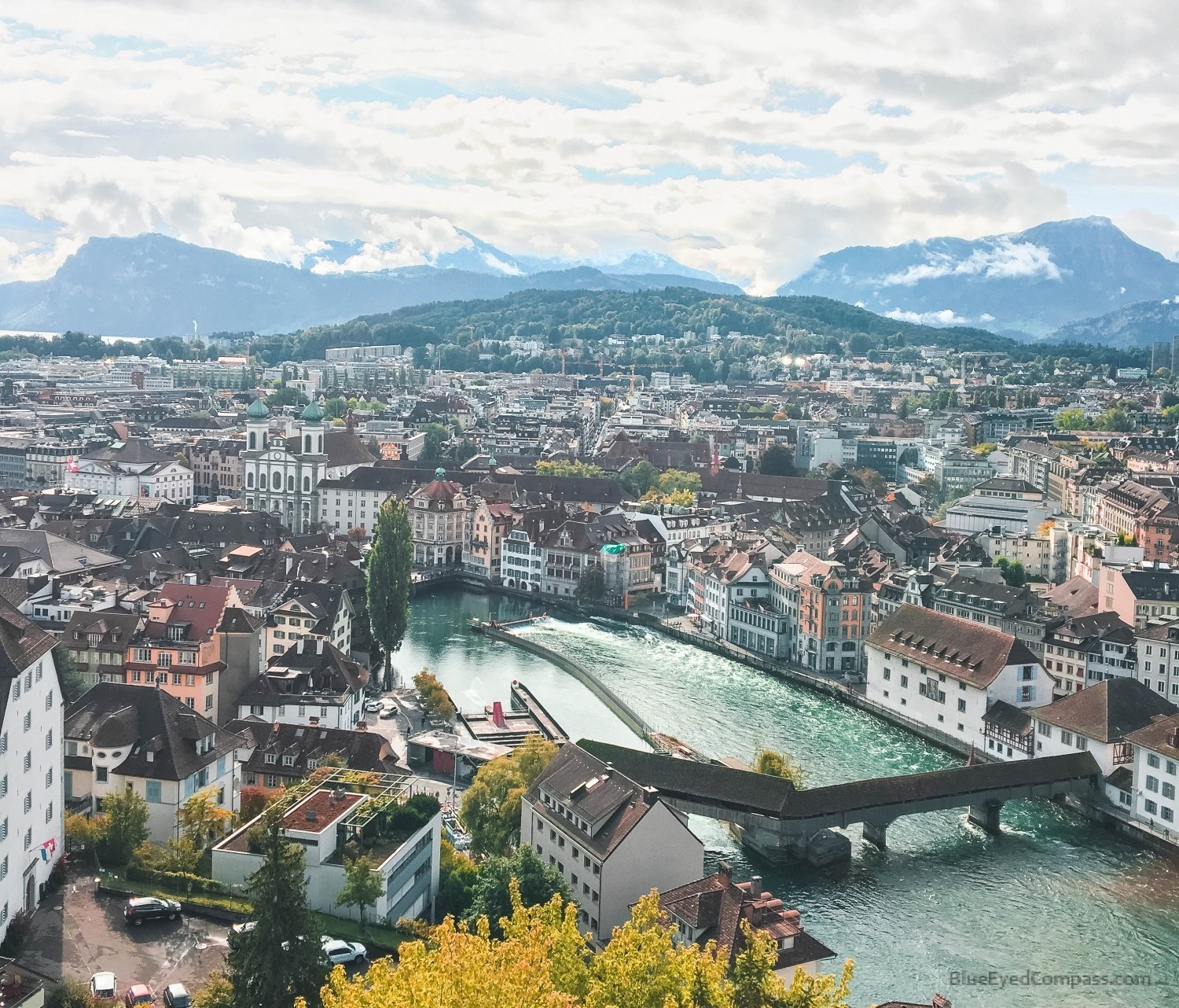 Kapellbrücke (Wooden Bridge)
The Kapellbrücke is famous not only for its picturesque setting but also for its archway paintings dating back to the 17th century. Uniquely Kapellbrücke has maintained its damaged areas from a 1993 fire, which destroyed many of the paintings. The charred wooden sections have their own history to them giving visitors an opportunity to cherish what has been able to be preserved. Known as the oldest wooden covered bridge in Europe, Kapellbrücke is what lures visitors to Lucerne.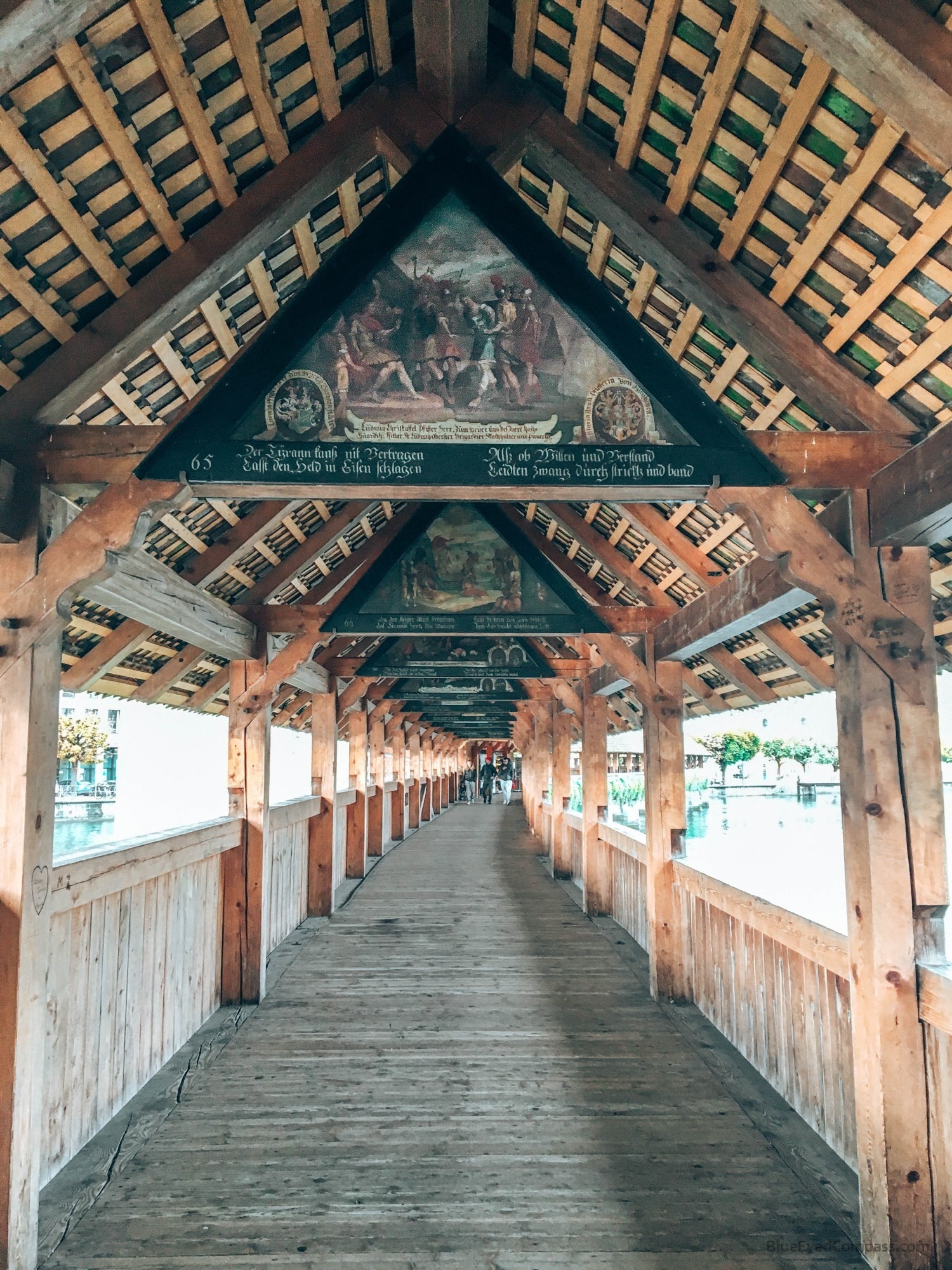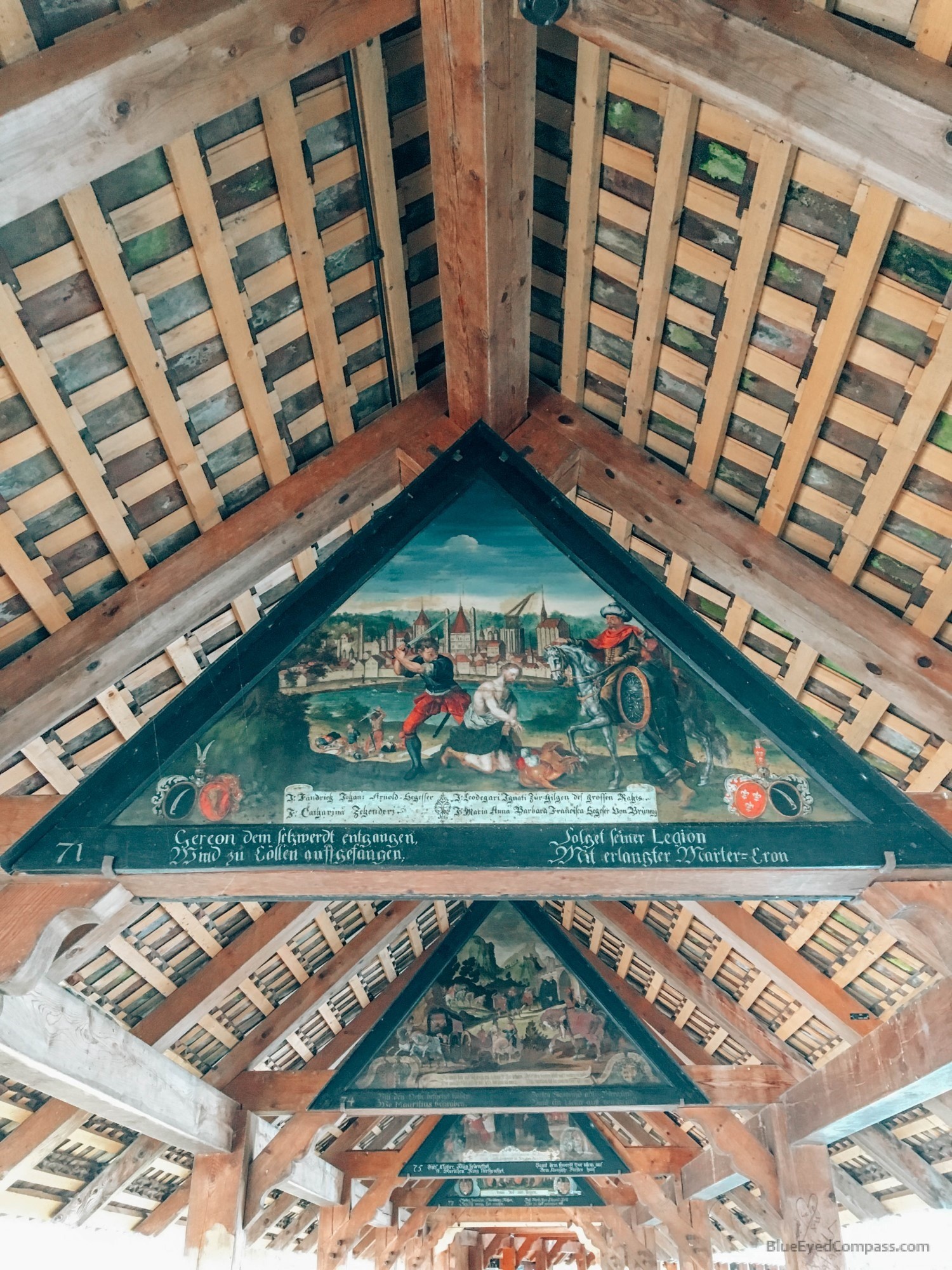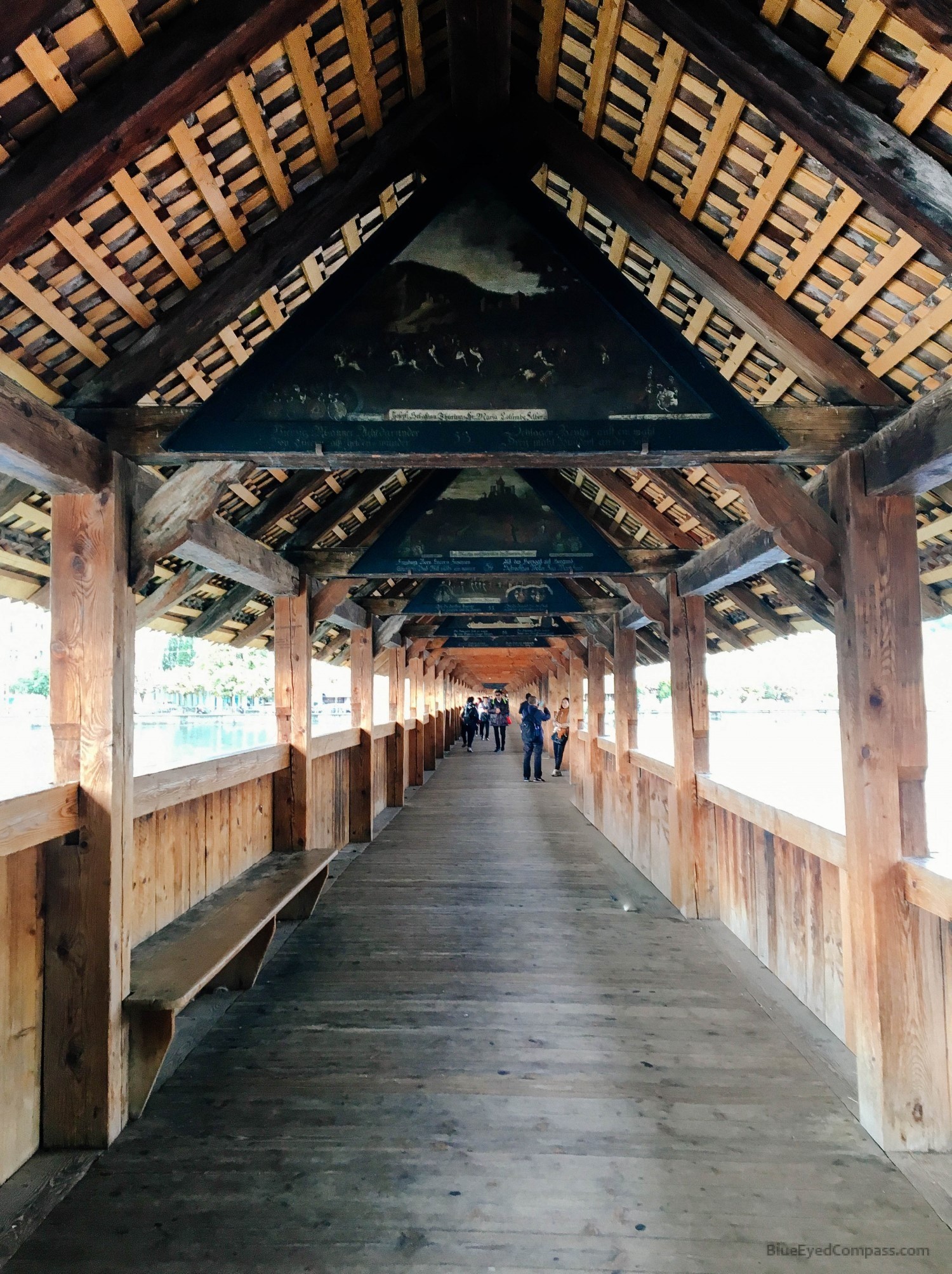 Jesuit Church Lucerne
If you've visited elaborately decorated Italian churches than many of the churches in Switzerland will appear lackluster in comparison. However, this Jesuit church is quite beautiful. A light interior glittered with blush pink and gold accents, this was the first baroque* style church built north of the Alps in Switzerland.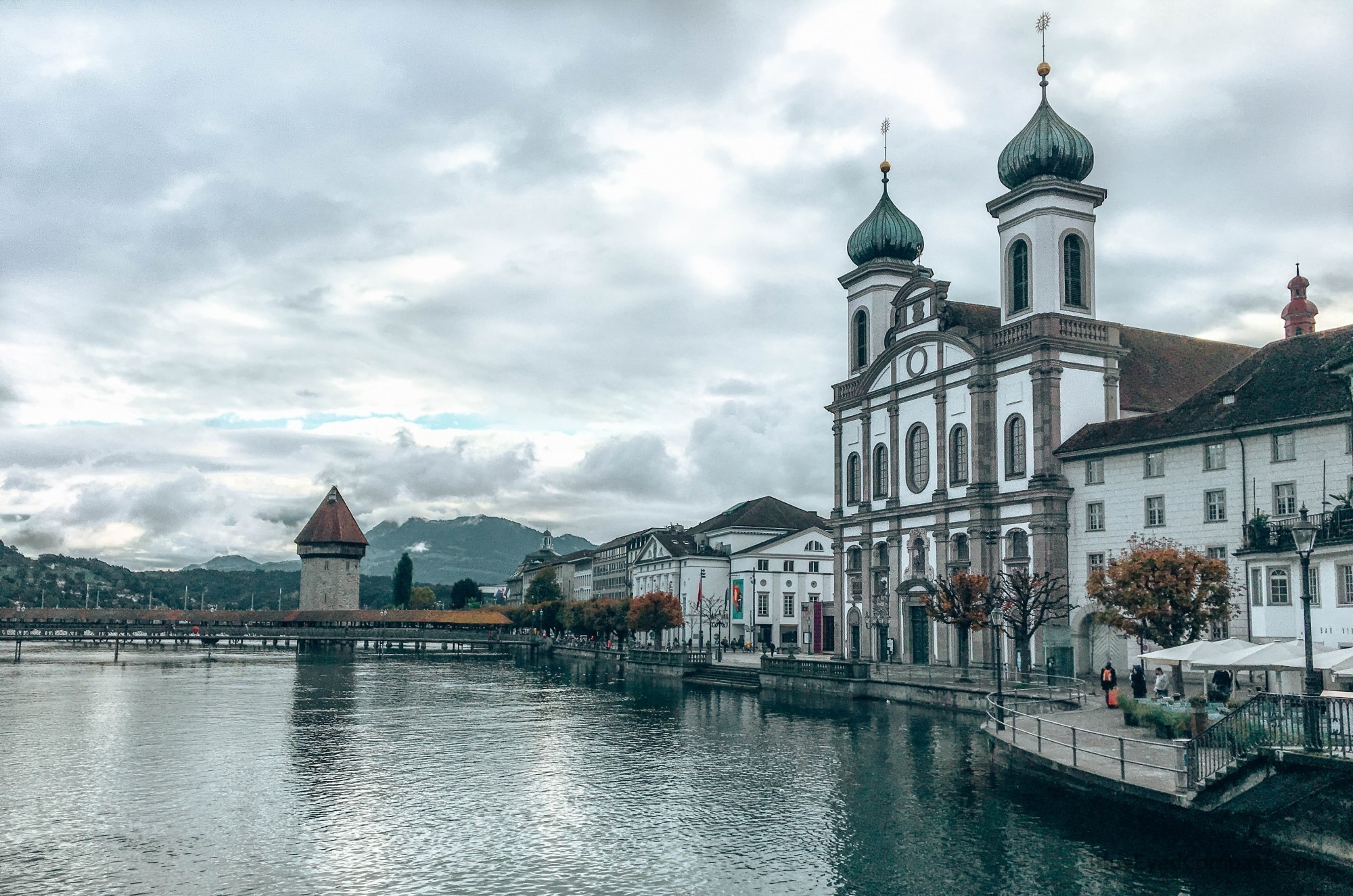 Musegg Wall & Towers
A quick walk towards the back of town and you'll find the Musegg wall. Built in the late 14th century, this rampant wall is still very well maintained with three easily accessible towers to climb up. Enjoy the bright blue views of Lake Lucerne, and don't miss the city clock that chimes one minute before the rest of the towns clocks.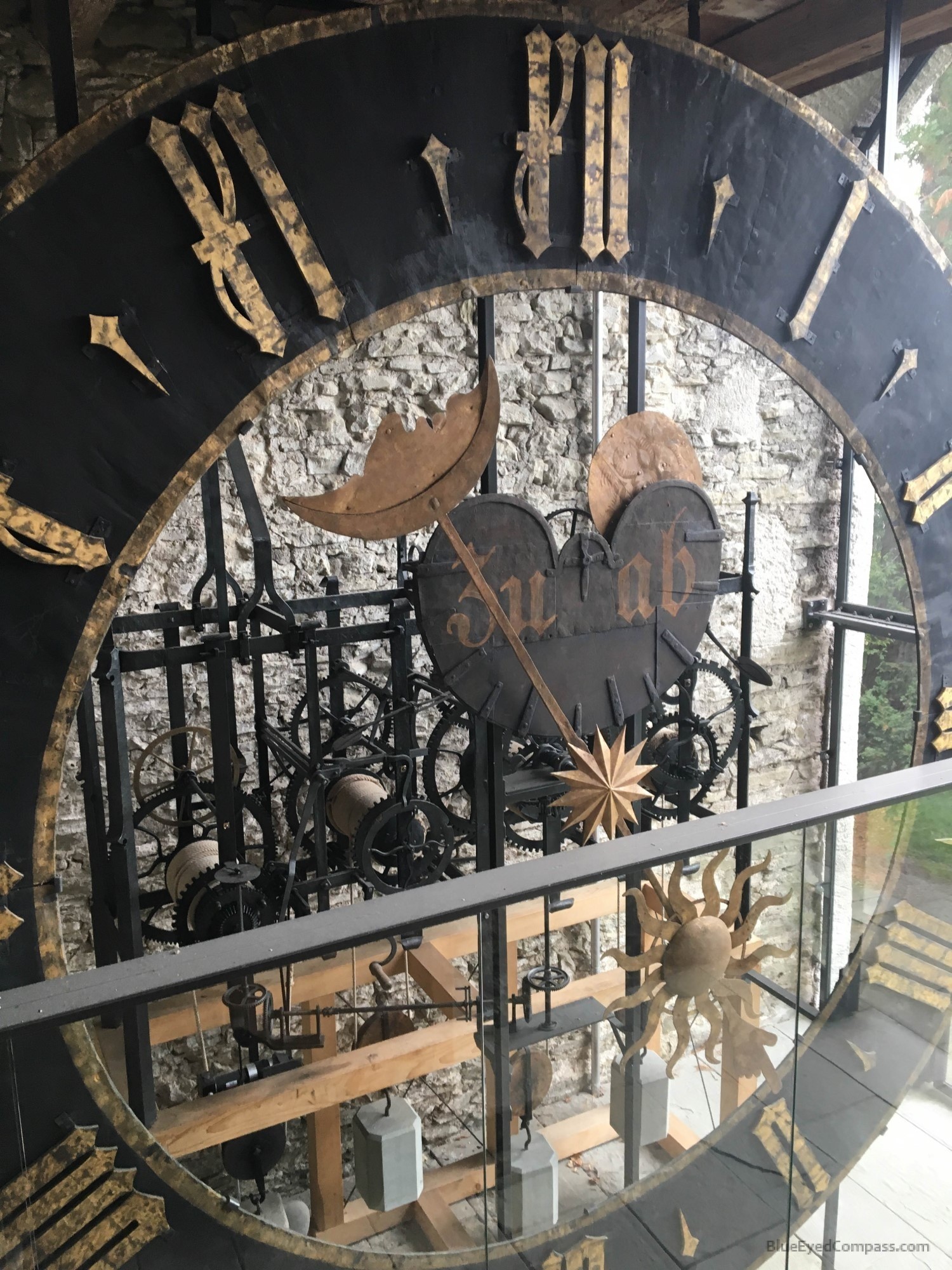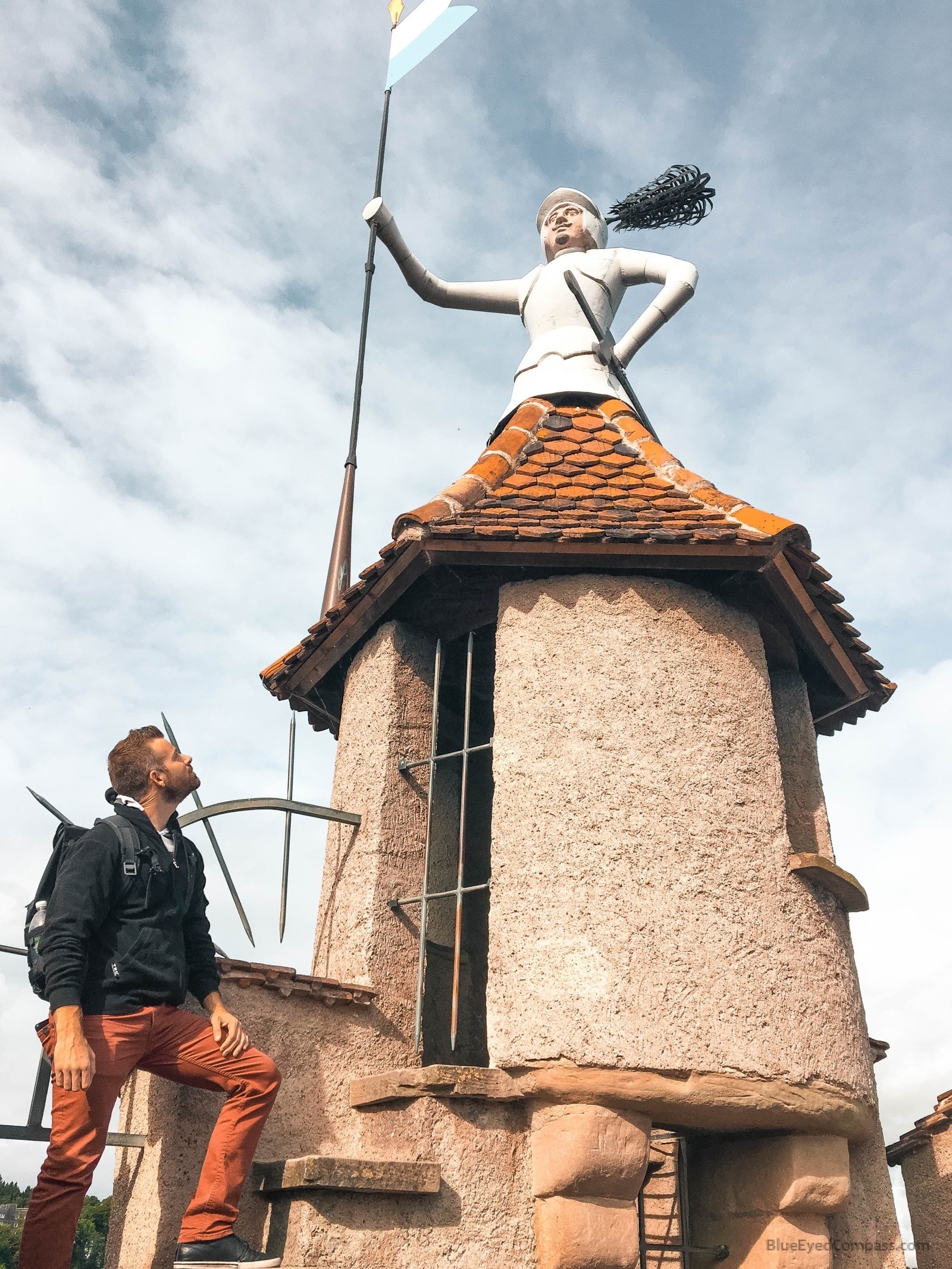 Walk around Aldstadt
Like Zurich's Aldstadt area, Lucerne's' old town will have you wandering through winding streets and hidden shops.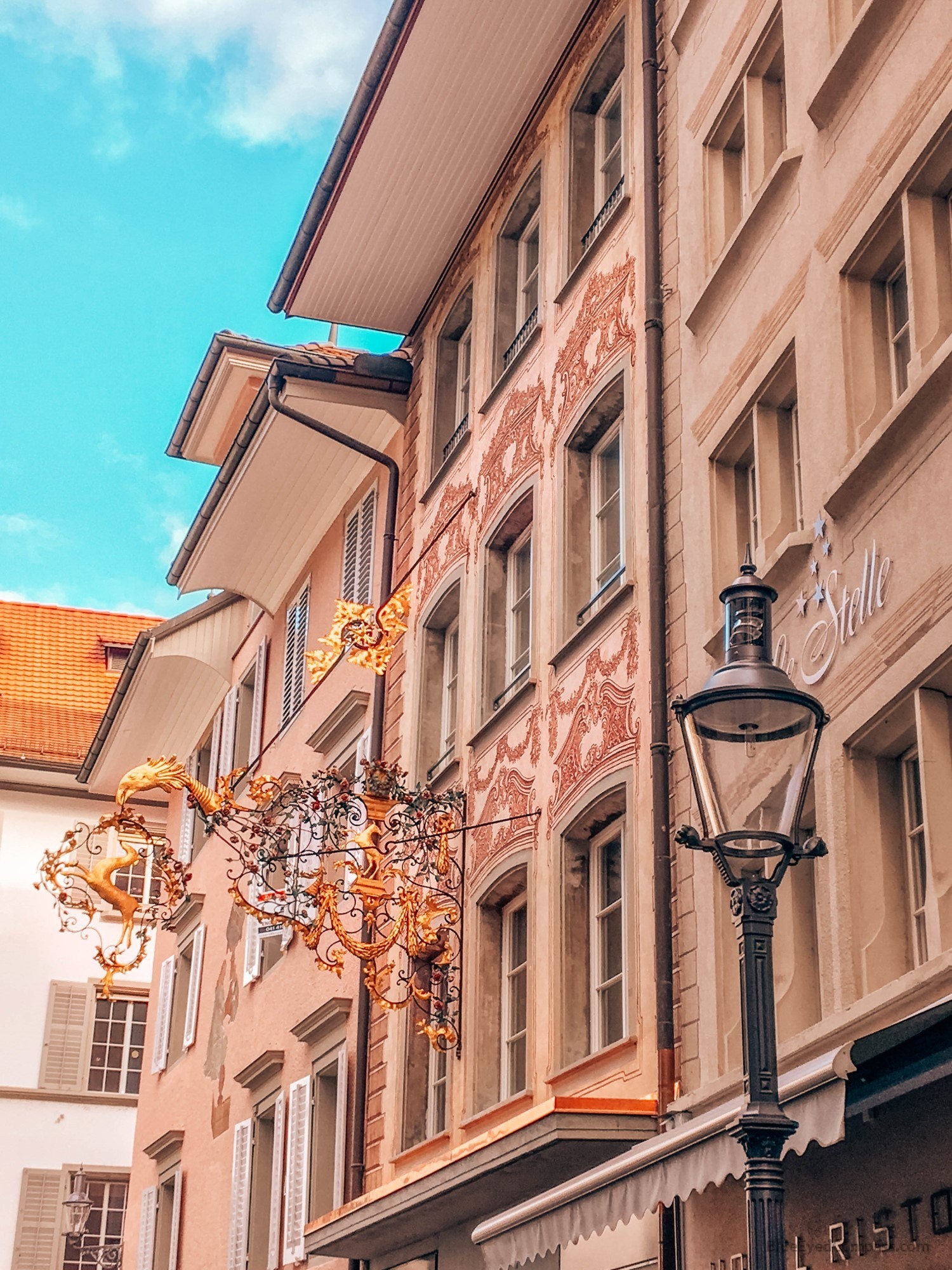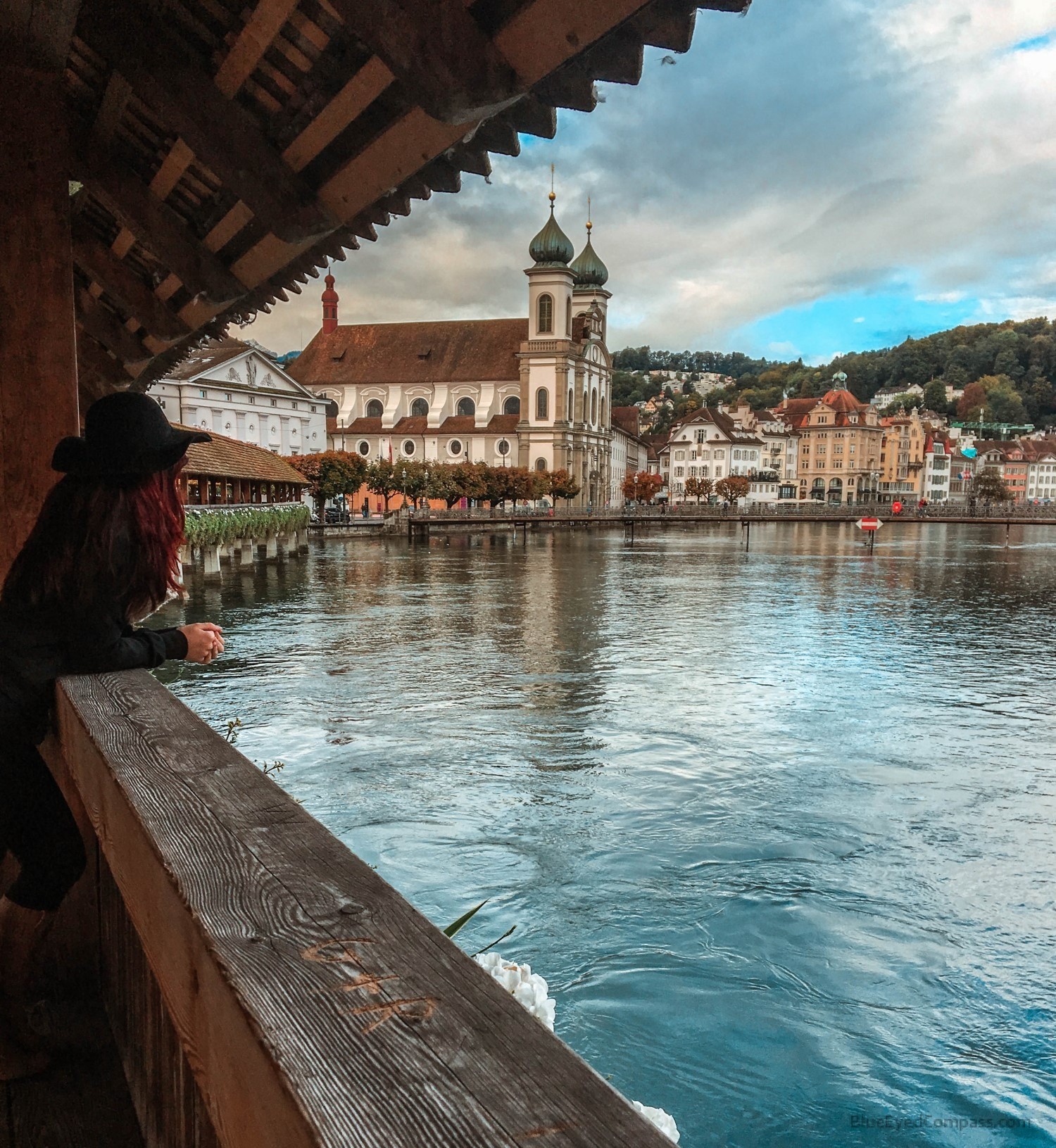 Lunch on the Ruess River
There are a handful of restaurants on the Reuss river, and while I believe that places to eat in high tourist areas can be traps and/or have bleh food, many of these places had better reviews than places further in the town. We ate at Rathaus Brauerei, which is a small brewery. If you go there be sure to try whatever their seasonal brew is. In the words of Donna from Parks & Rec, 'treat yo' self' to a traditional Swiss lunch while enjoying the Kapellbrücke views.
Lion Shrine
One of the world's most famous monuments, the Lion Shrine is dedicated to the Swiss mercenaries who were massacred during the French Revolution. Mark Twain is quoted having said that this shrine is "the most mournful and moving piece of stone in the world". Let that sink in. I'm always in awe of sculptures and the Lion Shrine of Lucerne captures agony and pain admirably.
So, why was this French Revolution monument built in Lucerne, Switzerland? One of the Swiss mercenary guards was on leave in Lucerne during the time of the revolution and raised funds to construct a monument memorializing his fellow guards.
*Please keep in mind this is a monument and a place to be respected. I wouldn't recommend taking group photos or posing with a selfie stick here.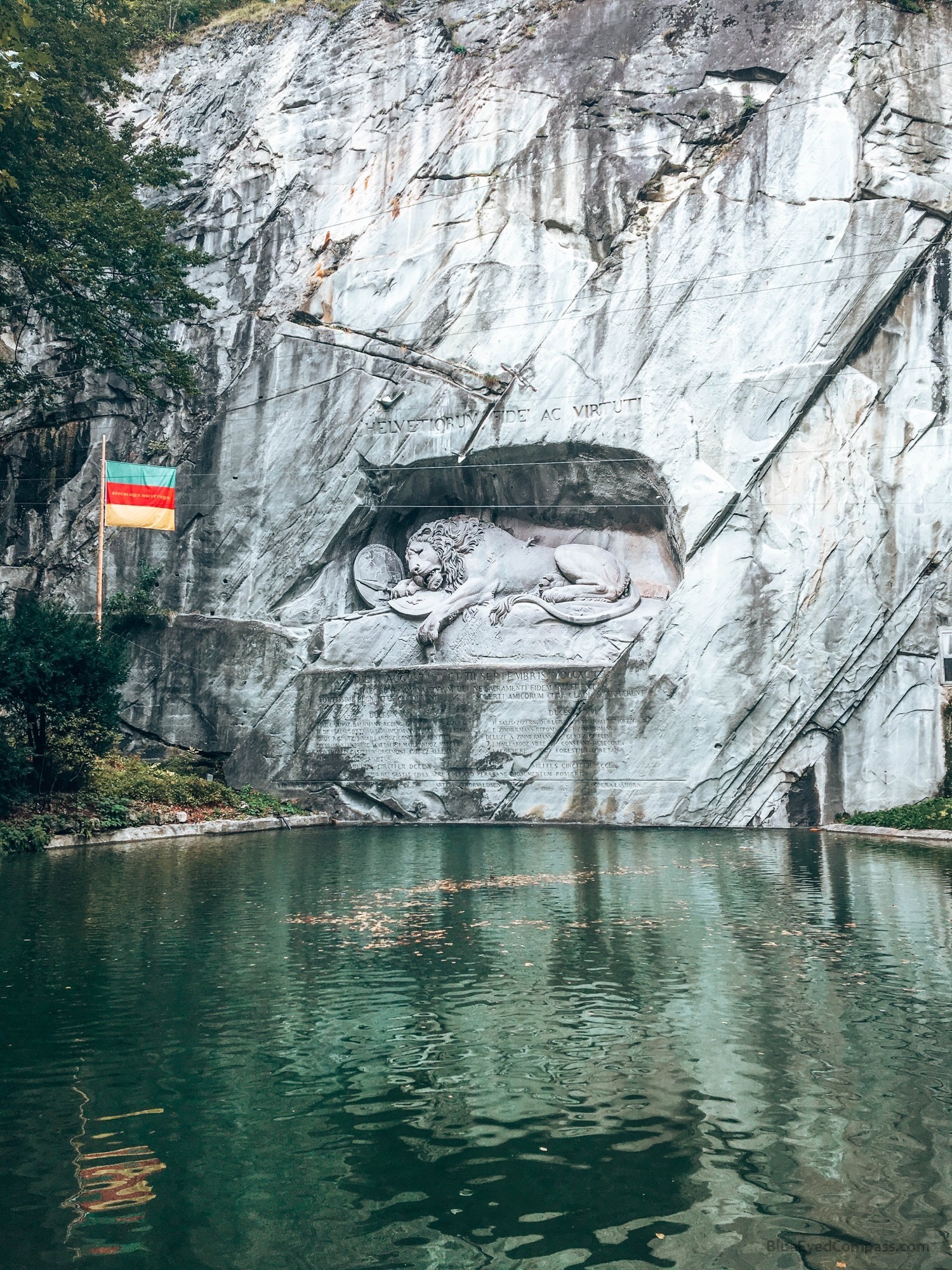 Mount Pilatus
If a clear day with blue skies, visit Mount Pilatus where its legendary curative dragon once dwelled is an exciting way to crawl up into the Swiss mountains. Details on visiting Mount Pilatus are here!
Max Chocolatier
Chocolate lovers rejoice! Stopping here prior to heading back to Zurich means enjoying seasonal hand-crafted chocolate pieces on your journey. Tag this place on your map (opens in the afternoon) and tell me what flavors you enjoyed most! With over excitement for these I cannot recall which flavor was best… let's be real, they were all amazing.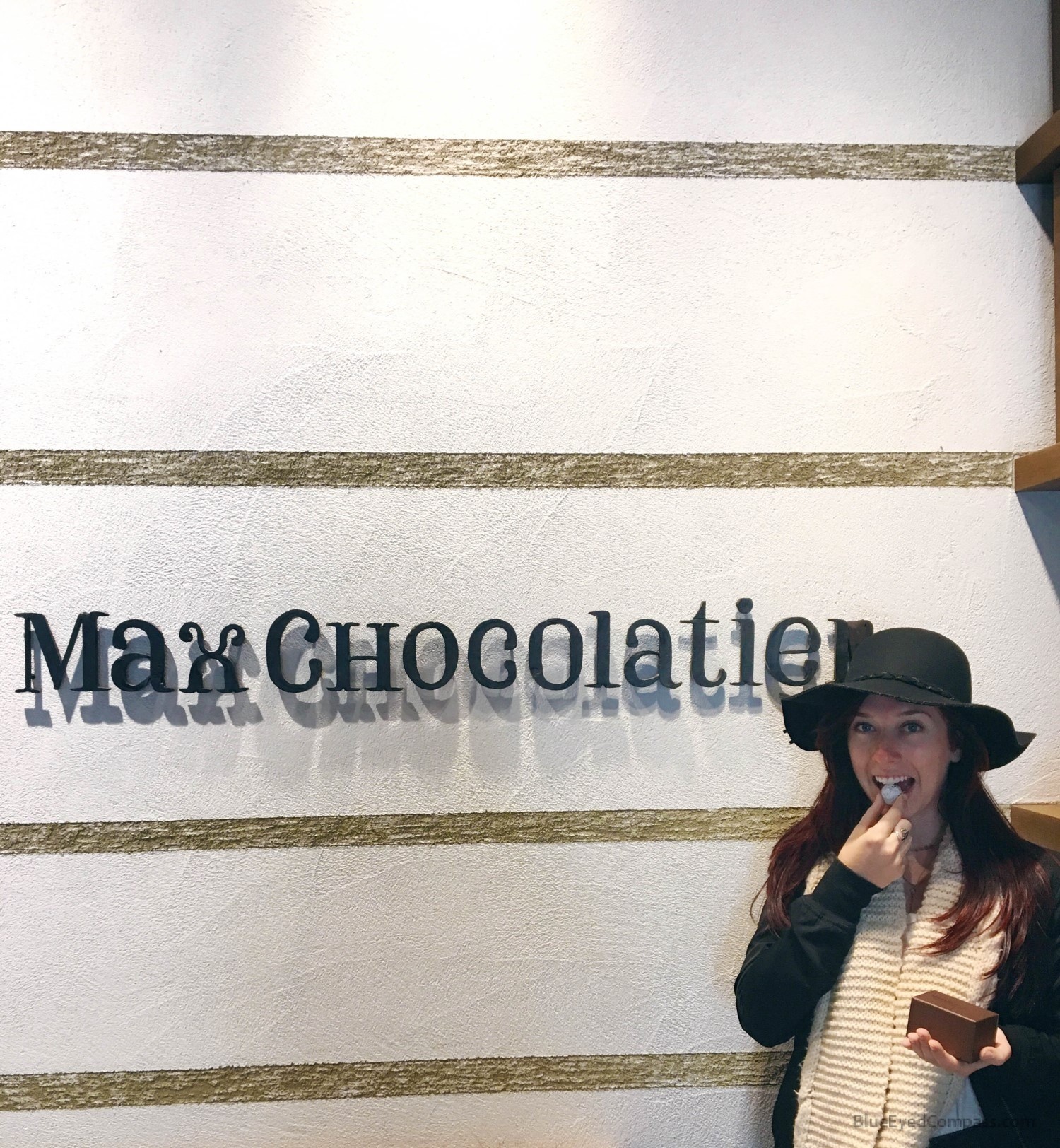 Boat tours
We chose not to take a boat tour as we had done so in Zurich, however these seemed popular while we were there. Walk up to the offices located near the train station to find more details.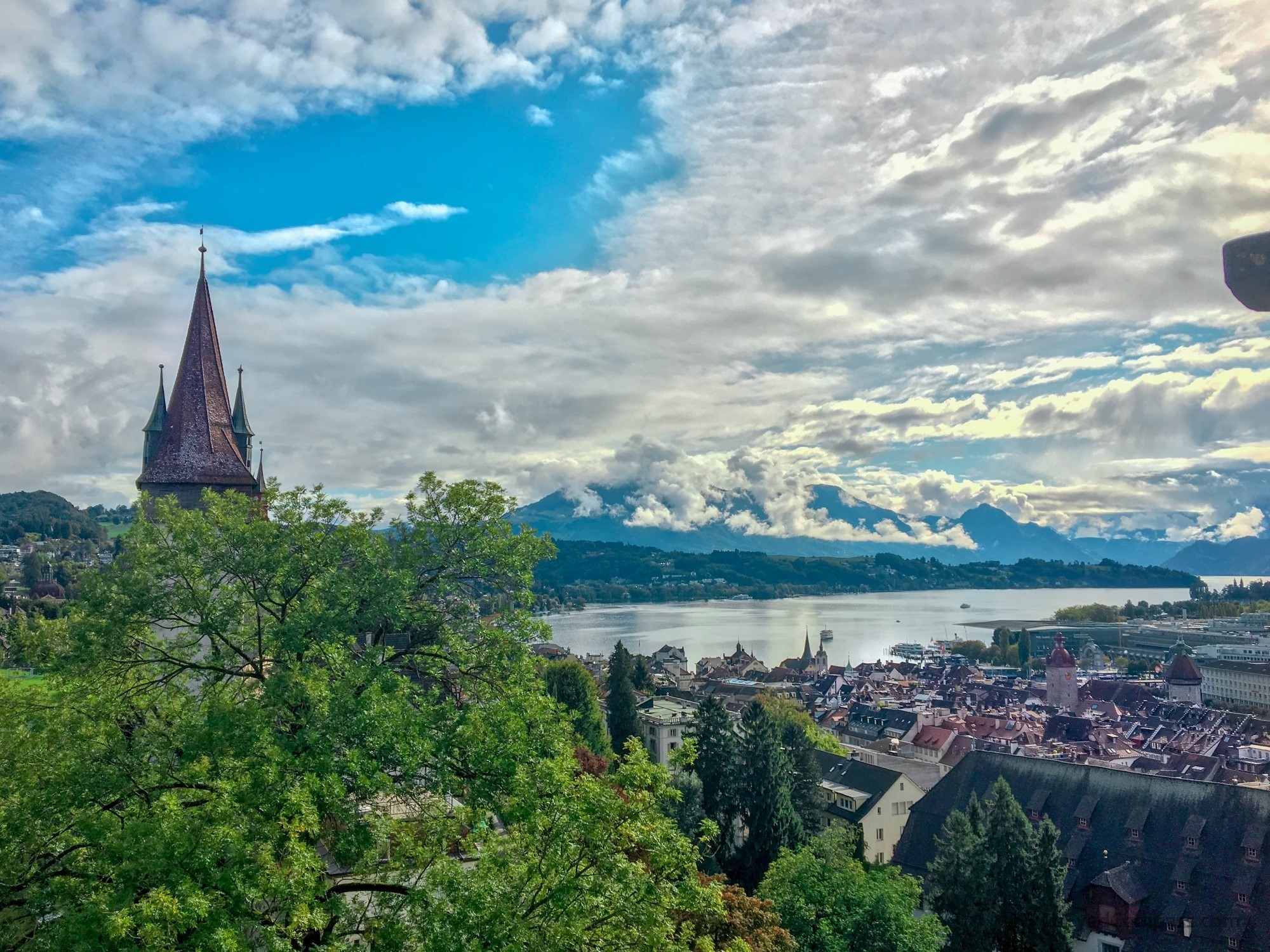 Lucerne radiates traditional mixed with modern and is a great gateway to central Switzerland for excursions. Panoramic views of the Alps, peaceful Lake Lucerne and three stunning mountains to explore nearby are begging to be discovered here.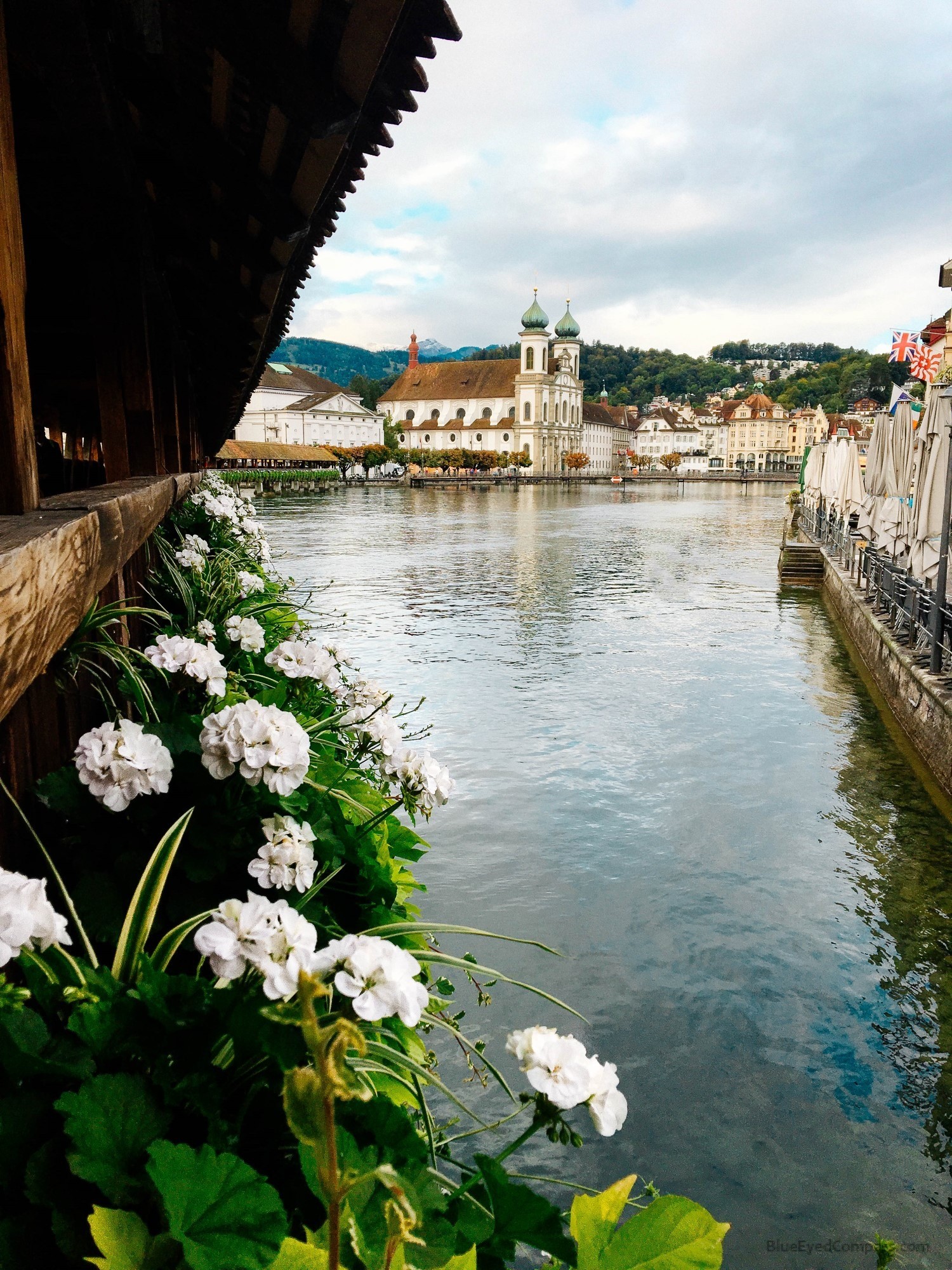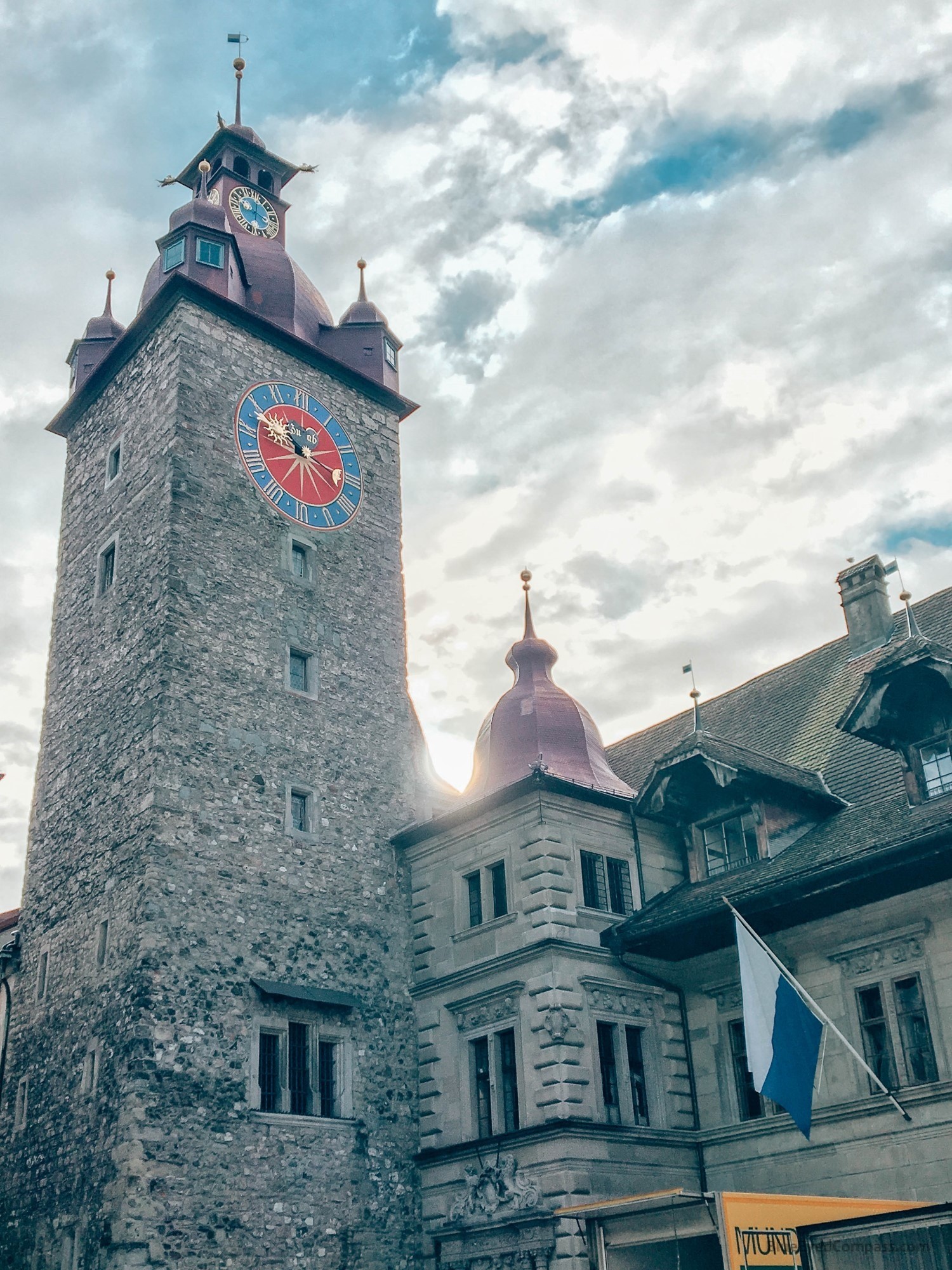 Top TIPS for visiting Lucerne, Switzerland
Baroque: following the Renaissance era, Baroque was a European style that thrived in the 17

th

and 18

th

centuries. Best known for grandeur, contrast, detailed movement and was meant to stir awe. (I should mention I took an art history class in college that focused on the baroque style. Probably the most impressive era for art).
See how to best navigate Mount Pilatus

here