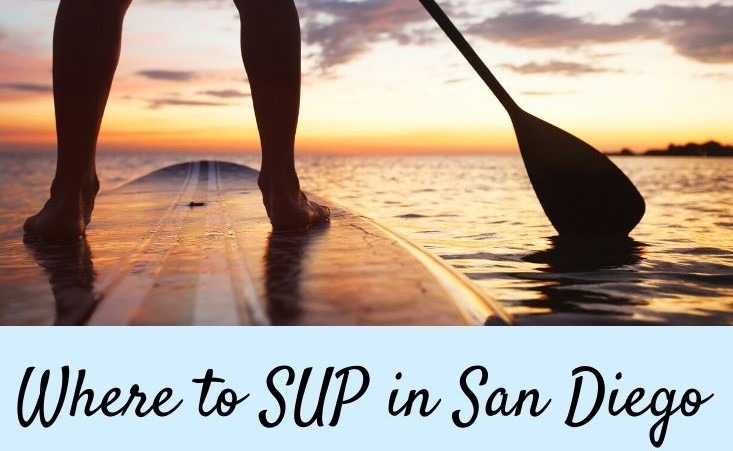 The TOP 11 Places to Stand up Paddle Board in San Diego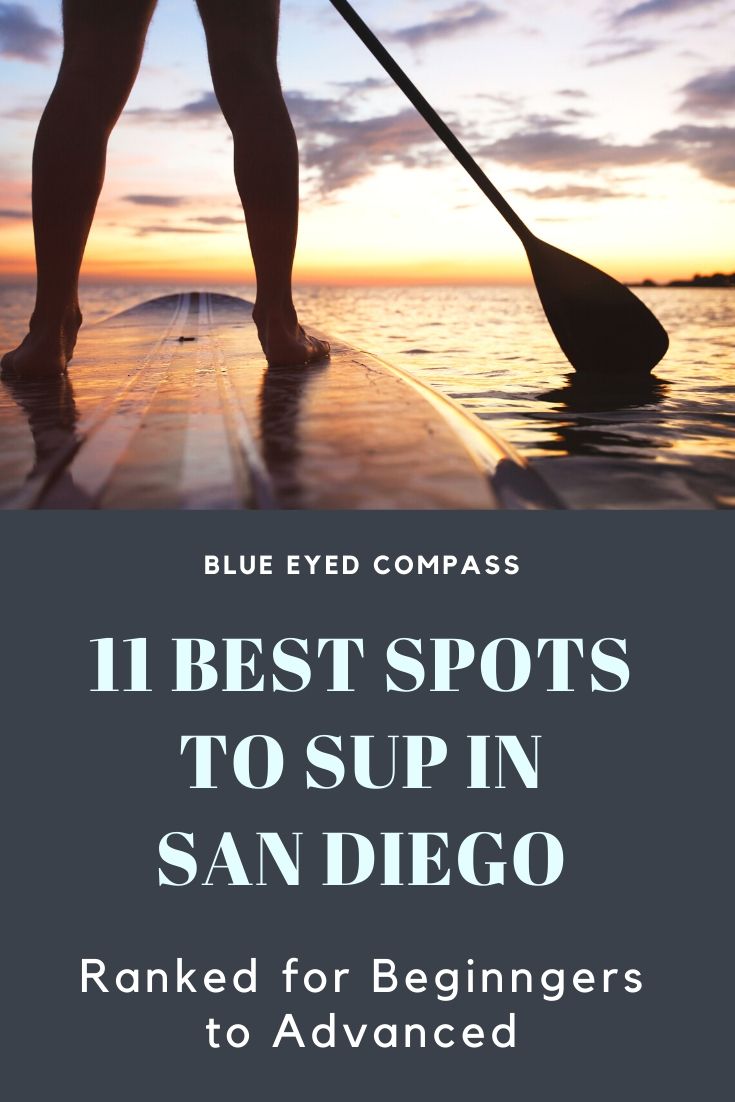 This page contains affiliate links to products and tours that I have used for my own travels, purchased & enjoyed. Clicking these links does not cost you anything, however doing so will support Blue Eyed Compass and allow the site to continue. THANK YOU!
San Diego is known for its miles of public beaches and is becoming well established as a haven for stand up paddle boarding (aka SUP). And with warm weather year round and a diverse coastline it's easy to understand why.
Stand up Paddle Boarding is a sport fit for anyone who is looking to get out on the water, but may be hesitant to try out surfing (like me!). With that in mind, I've put together a guide on the best places to SUP in San Diego.
Like any water based sport, there is gear needed for a fun & safe venture out on the water. Here is the gear needed for paddle boarding in San Diego:
Top 11 places to stand up paddle board in San Diego
FOR BEGINNGERS
1.) Ventura Cove at Bahia Hotel, Mission Bay
✔ Lots of free parking
✔ Calm waters, great for SUP yoga
✔ Paddle up to the Barefoot Bar & Grill for drink & appetizer mid-paddle session
2.) Shelter Island Bay
✔ Neighborhood parking
✔ Secluded small bay area with great views
3.) Fiesta Island
✔ Lots of places to park on the island or near Mission Bay Playground
✔ Calm waters
✔ Public restrooms near the Mission Bay Playground
4.) Mariners Basin/Bonita Cove, Mission Bay
✔ Lots of free parking
✔ Parking lot is walking distance to local restaurants & Belmont Park
✔ Calm waters
5.) Sail Bay, Mission Bay
✔ Large bay area with plenty of places to take off from
✔ Calm waters where you'll see other paddlers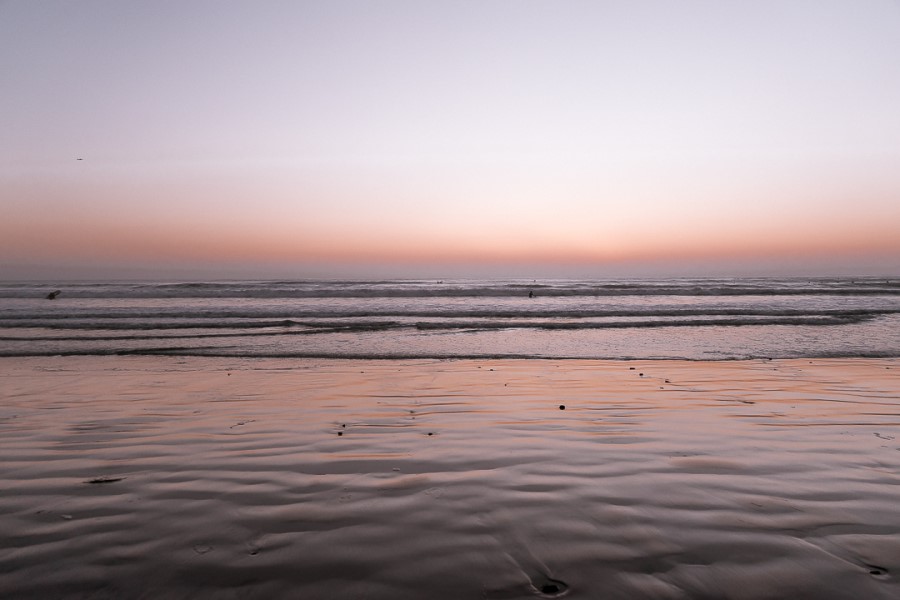 FOR EXPERIENCED & SEASONED PADDLERS
6.) La Jolla cove Marine Sanctuary
✔ Great for seeing marine wildlife
✔ Parking can be difficult depending on the day of the week & time of day
7.) Del Mar Dog beach
✔ Huge perk being there are dogs on the beach, duh!
✔ Convenient parking
8.) Tideland Parks, Coronado Island
✔ Great views of San Diego skyline
✔ Parking lot in the park
9.) Harbor Island
✔ Great views of San Diego skyline & Point Loma area
✔ Option to have lunch or drinks at Coasterra afterwards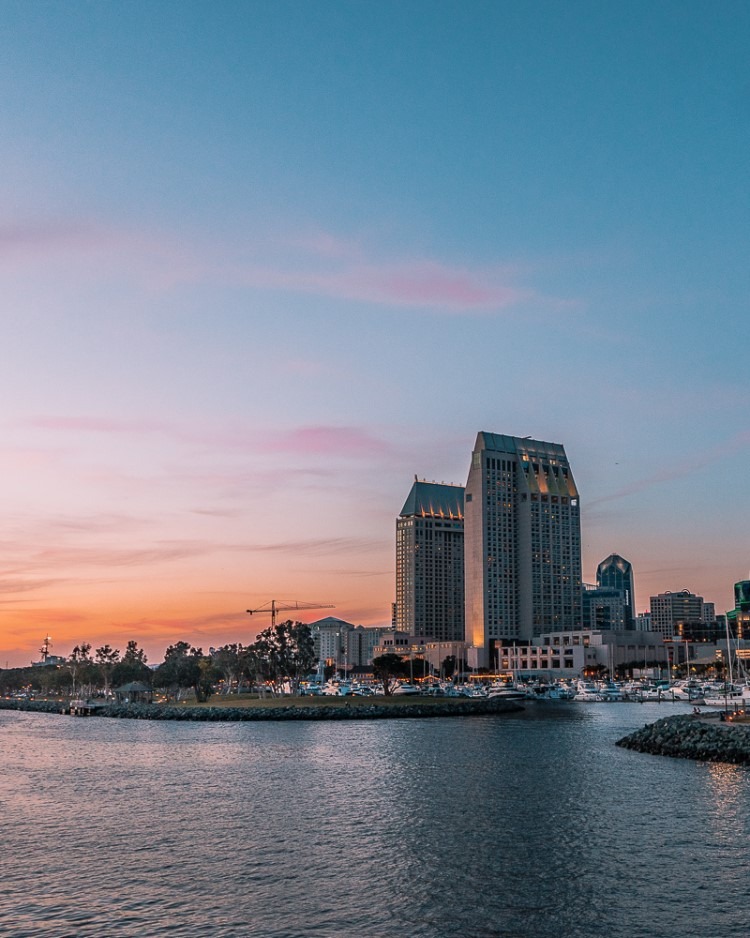 FOR ADVANCED PADDLERS
10.) Coronado Island, the Shores
✔ View of the famous Coronado Hotel
✔ Parking is farther away
11.) Tourmaline, Pacific Beach
✔ Good for SUP surfing
✔ A local favorite, especially at sunset
✔ Rocky beach
✔ Parking lot fills up fast