Visiting Mount Pilatus, Switzerland
Switzerland's mysterious mountain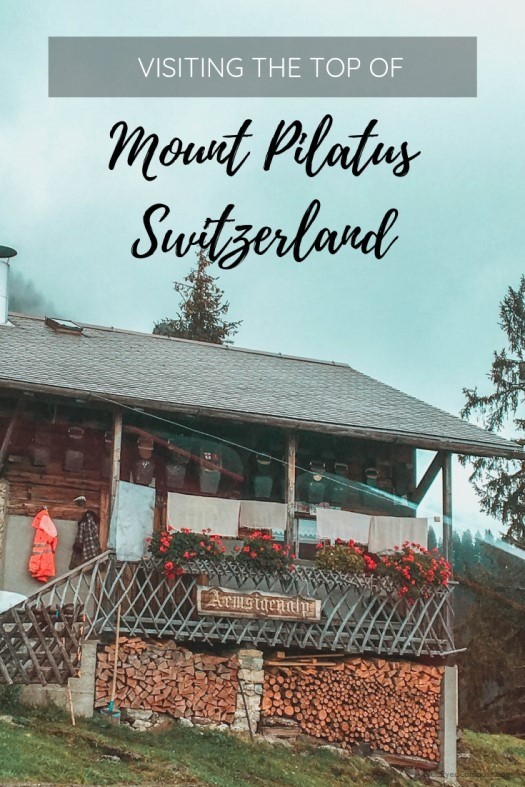 According to Middle Age legend, Mount Pilatus was first inhabited by one or more dragons with healing powers. As visitors creep upward in the steepest cogwheel train, these mythical dragons seem to loom closer as you slowly cross through cloud cover. With the slow approach to the top, you will pass through barely fenced farms with cattle and goats roaming, traditional wooden cottages home to large cowbells hanging up and the occasional crow skimming the clouds.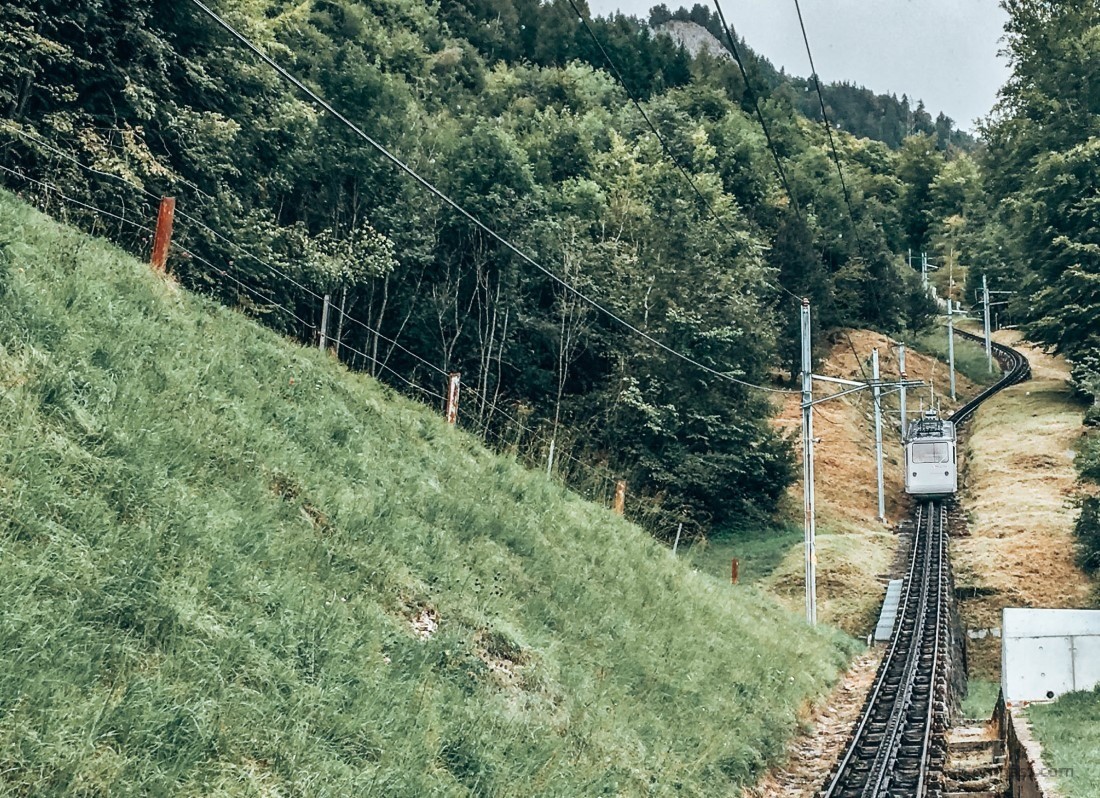 Once at the top, walk about the hotel, gift shop area, and most importantly the outdoor deck space. This place clings to the peaks surface and on a clear day allows for trail walking and panoramic views of valleys in between Alp summits.
If you're already in Lucerne for the day, you can purchase tickets at the Pilatus Lucerne store in the Aldstadt (Old Town) area of Lucerne. They did a wonderful job describing how to get to Mount Pilatus. Essentially you take a train from the Lucerne station to Alpnachstad.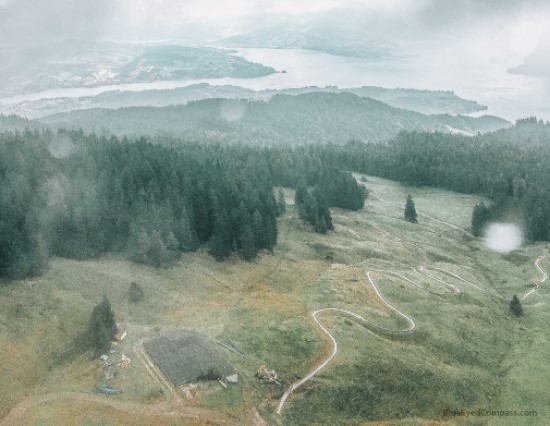 We chose the visit option that was 83 CHF. It included the cost of train tickets, the cogwheel ride up, cable car down and the bus back to Lucerne. In total it took us 3.5 hours to visit, however it was very cloudy and snowing at the top so we didn't spend tons of time up there. There are short trails you can walk up there- dress accordingly for it by wearing hike worthy shoes.