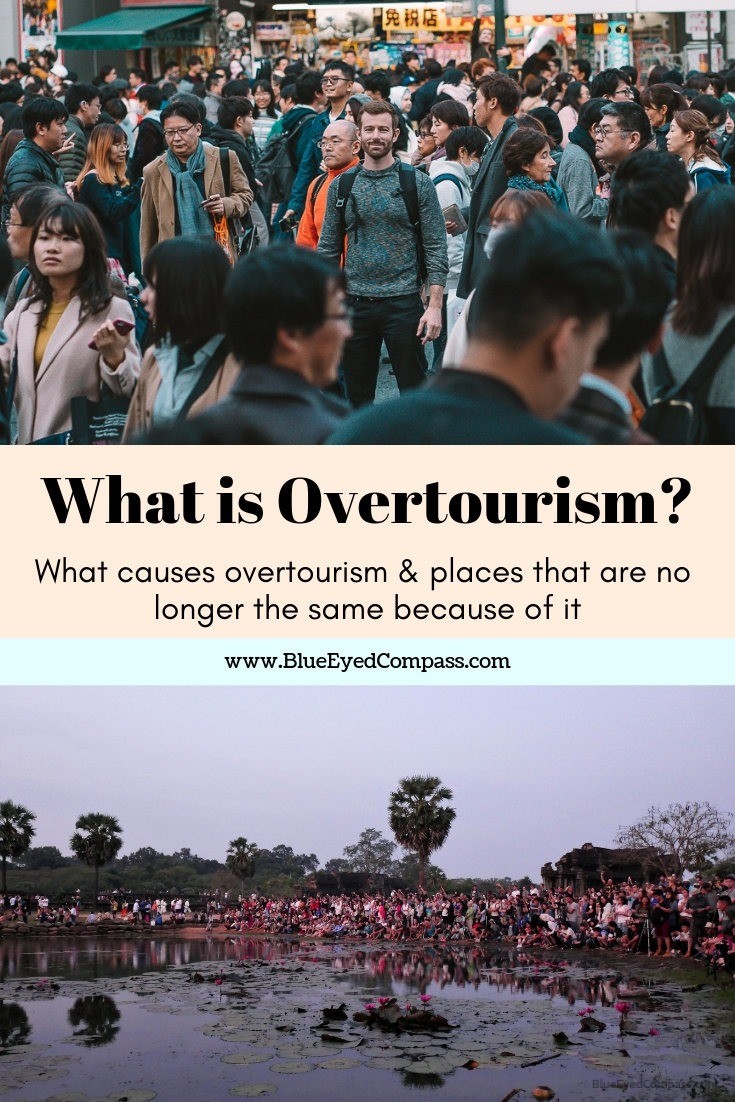 If you love to travel and you love the planet, put those two together and you'd get sustainable travel.  Alright, this isn't the best or exact definition of the phrase, but an easy to understand perspective of it.  My love and respect for both traveling and planet Earth led me down the rabbit hole of research, observation, discussion and acknowledgement of sustainable travel, and one topic that I've witnessed more and more personally, which is overtourism.
        Overtourism is a relatively new 'buzzword' that was first coined in 2012, yet only highlighted in the media in 2017 when protests in Barcelona began against tourists.  Overtourism describes a destination negatively by both locals and visitors as having too many tourists. Locals want the tourists to get out of their way, tourists feel like the places are too crowded, and caretakers spend much of their time performing crowd control and wear & tear control duties.  Essentially, the quality of life and the quality of the experience has deteriorated. There has been a serious loss in authenticity within popular destinations. Yet, we are all apart of the problem. Think of it in terms of car traffic. We complain about the traffic while we're driving a car, just like we complain about too long of lines at popular landmarks while we're waiting in the line.  It almost feels like there is no escape from overtourism, and genuine locals are becoming a new endangered species
        Tourism is a service industry that sells a product of which is does NOT own.  The physical place the product. In most cases, tourism is considered a 'pastime' as opposed to an industry- when in fact, it IS an industry, and one that has gone unnoticed as its grown so quickly.  This global phenomenon of over tourism is happening all over the world, even in places that you wouldn't expect. The industry grows no matter the global issues going on. Yet, saying a place has an overtourism problem isn't a specific label, as the phrase' too many' is a subjective term.  It's easier to understand when you look at the causes and effects of over tourism.