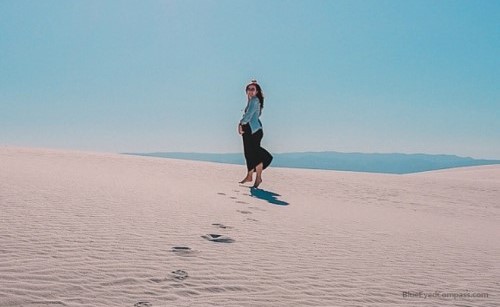 A New Mexican Gem- what to expect & how to plan your visit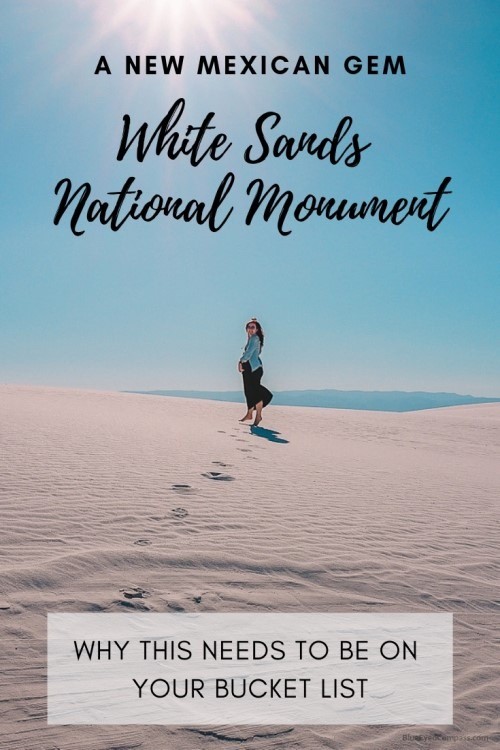 If you ever find yourself on a road trip that takes you through New Mexico- GO to White Sands National Monument.  Beautiful & serene, it was a stunning place hidden in the desert.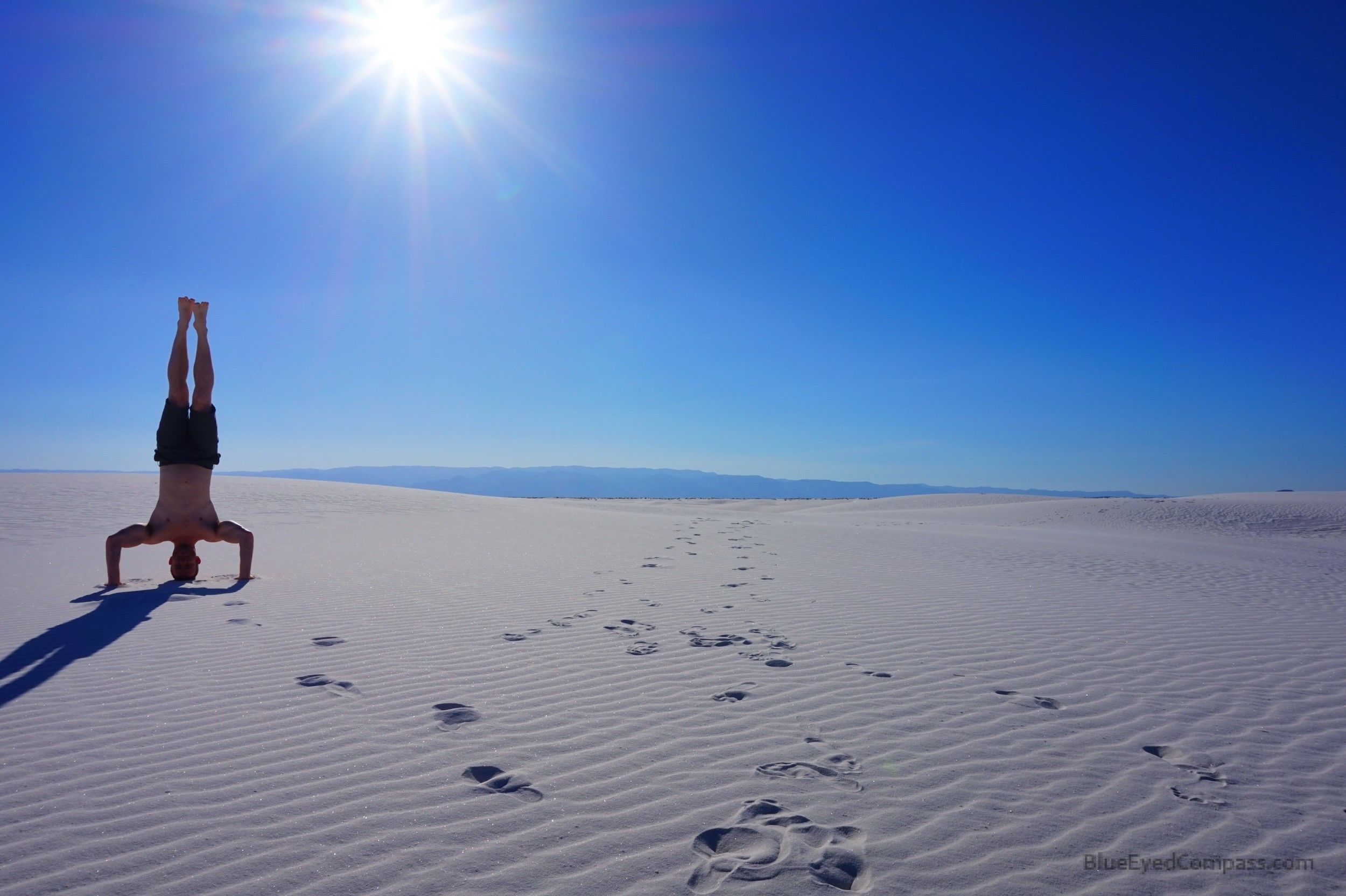 As an east coast girl, I knew little to nothing about New Mexico prior to my visit… apart from Walter White's fictional take over and an assumption that there must be tumbleweeds everywhere.  So, when I ventured there for a family visit with my boyfriend I was intrigued as to what he would have planned for us.
        Marcus had been talking about White Sands to me A LOT.  At first I thought he was doing this as a way to convince me to go to a state that in my mind didn't have much to offer.  In reality, this place truly surprised me. After an evening in Las Cruces and Old Mesilla, we woke up early to reach one of the world's great natural wonders.  Driving through the desert was stunning for sunrise; with little vegetation and vast open lands there isn't much to hide the sun peaking over the horizon of the mountains west of Alamogordo.  As the terrain began to be hilly towards the end our drive we were able to see the tops of the white sand dunes in the distance. This sneak peek filled both of us with excitement as the hype for this visit had been going on for over a year.
       Upon pulling into the parking lot you'll find a visitor center with a small shop and museum displaying the importance of desert life and its wildlife.  Opening at 8:00am with only a $5 entrance fee, I would suggest getting there in the early morning when it opens or the evening for sunset.  Remember, it's in a desert, so midday will be extremely hot.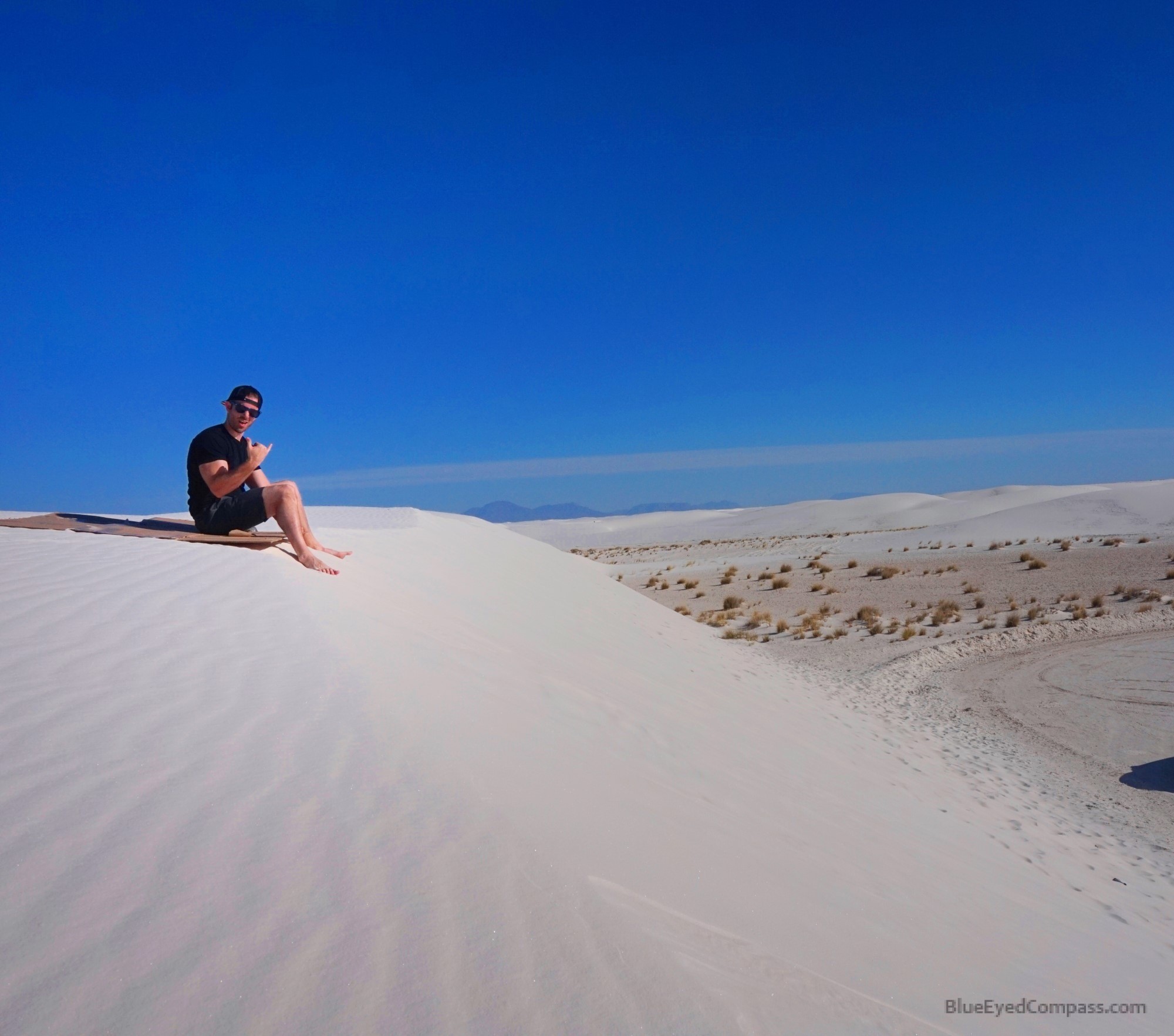 As tempted as you might be to park at the first available spot within the park drive as far back as you can to find solitude away from the other visitors, then get out of your car and walk around.  Not only will you enjoy the scenic drive of the glistening white cascading dunes, but you'll also more easily be able to secure an area for solitude.  When we went in the morning, I was able to walk around barefoot and loved it!  The sand was cool to the touch and much easier to walk along then a coastal beach sand.  This is because the sand is made of gypsum that's eroded from the nearby San Andres and Sacramento mountains.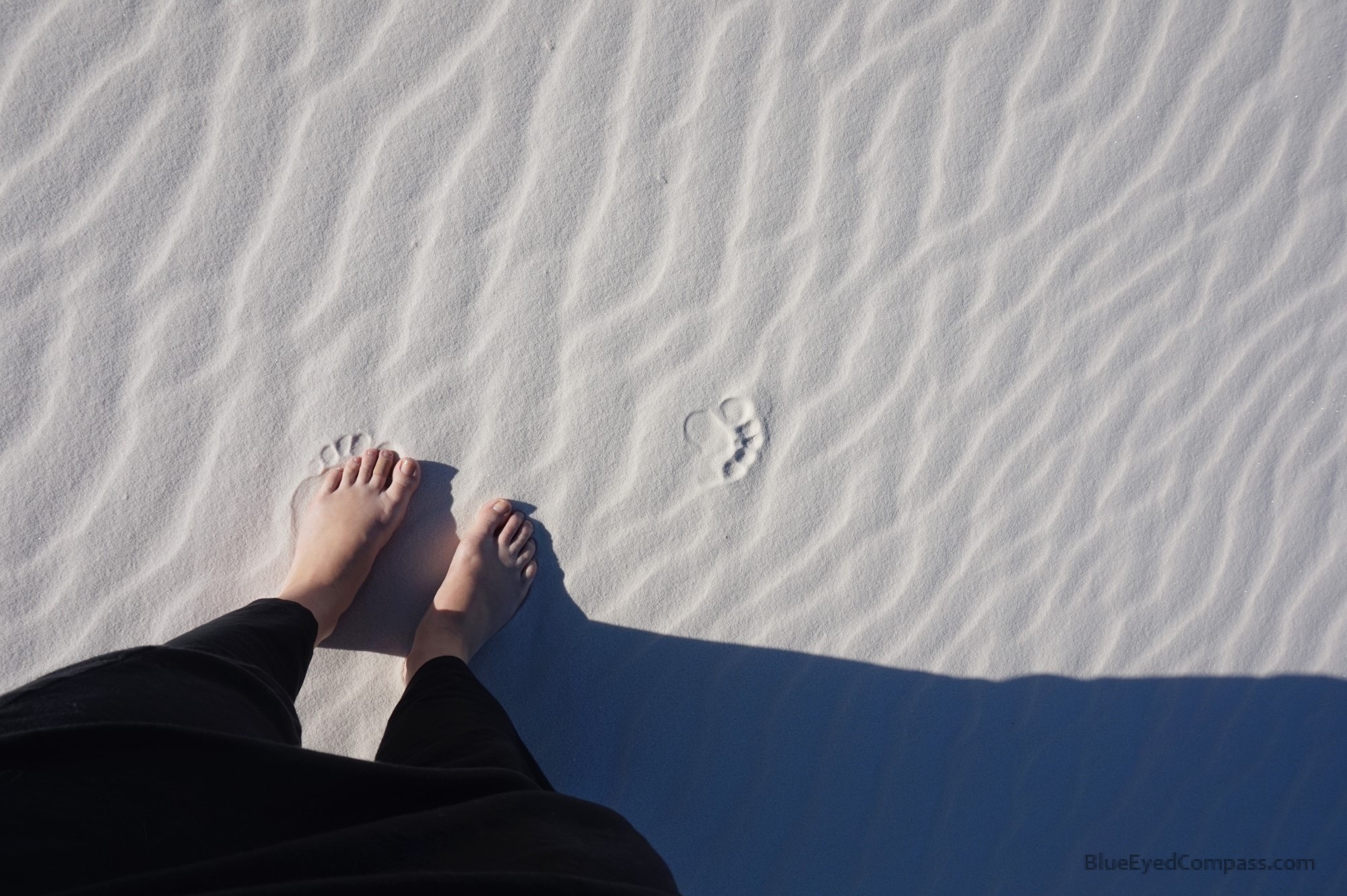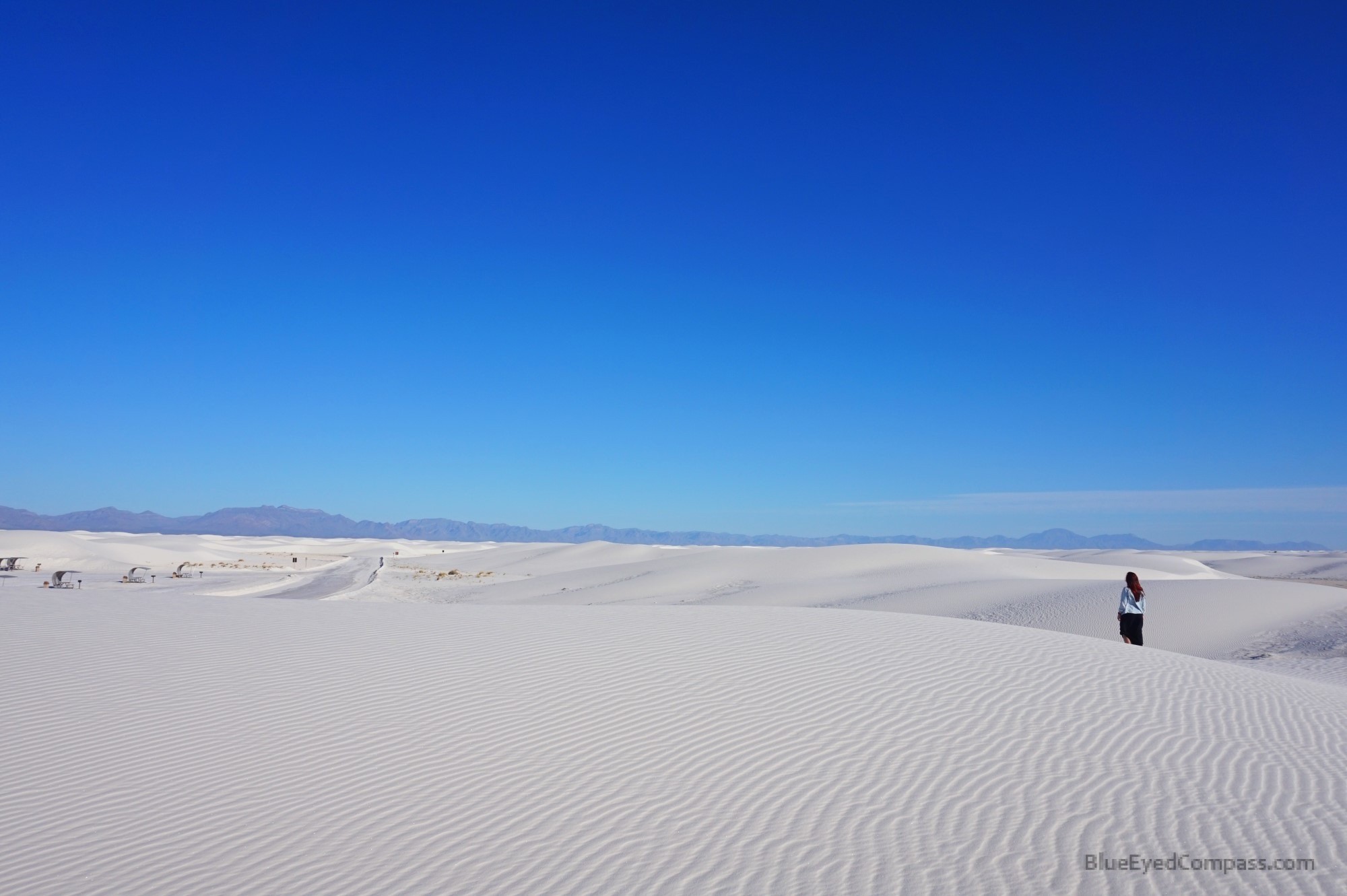 FUN FACT: gypsum is water soluble, so typically would runoff to the ocean from rainfall, but White Sands is situated in a basin with no access to leave, hence its build up.
Top Tips for visiting White Sands National Monument
Go early in the morning or at sunset; it's in the desert, so the sun will be beaming.  Best to avoid high afternoon sun
DON'T leave trash behind
Wear whatever!
Bring your own sled to slide down the dunes. (*we thought a broken down box would work…. It didn't.) Or you can rent sleds at the guest center