Travel Guide to Vienna, Austria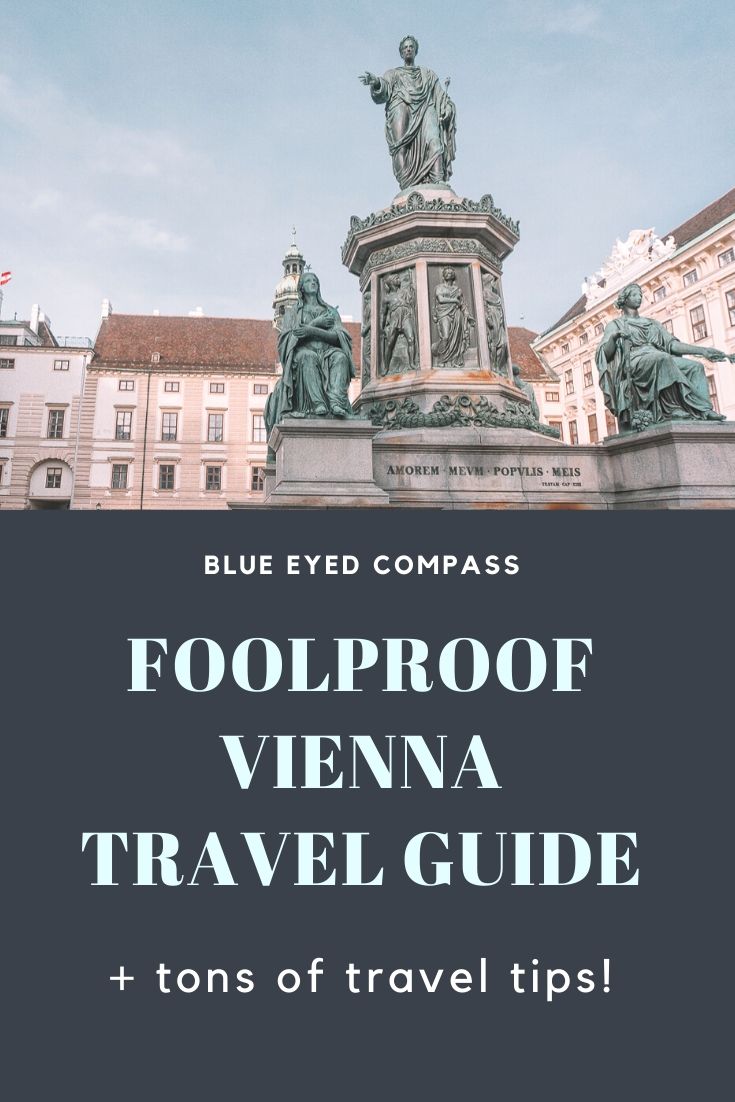 This page contains affiliate links to products and tours that I have used for my own travels, purchased & enjoyed. Clicking these links does not cost you anything, however doing so will support Blue Eyed Compass and allow the site to continue. THANK YOU!
Vienna has become a highly sought after destination for many in Europe, and it's easy to see why – the city is full of old world european charm, is bursting with detailed historic architecture and has become the most livable city in the world.
It's important to be prepared when traveling anywhere, so this post is a foolproof guide to traveling to and within Vienna, Austria.
Included in this post:
How to get to Vienna

Where to stay in Vienna

Best time of year to visit Vienna

How to get around Vienna

Top things to do in Vienna

Day Trips from Vienna

And more!
How to get to Vienna, Austria
How to get to Vienna will depend on where you are coming from.
PLANE
If you are arriving from outside of Europe, then you'll be flying. You can fly directly to Vienna's airport.
*You can find great deals for flights at Skyscanner!
From the airport you can take the very easy & convenient Central Airport Train, or CAT. You can learn more about how to take Vienna's CAT here.
TRAIN
If you're traveling from within Europe, you can easily take a train into the city center. There are two main train stations. One is called Wien Hauptbahnhof, or Vienna's Central Train Station. The other is Wien Mitte.
Vienna Travel Tip: If you choose to take the CAT, know that it only goes from the Vienna airport to the Wien Mitte station. So, be sure to plan accordingly based on where you'll be staying.
Which leads us to our next Travel Guide section for Vienna…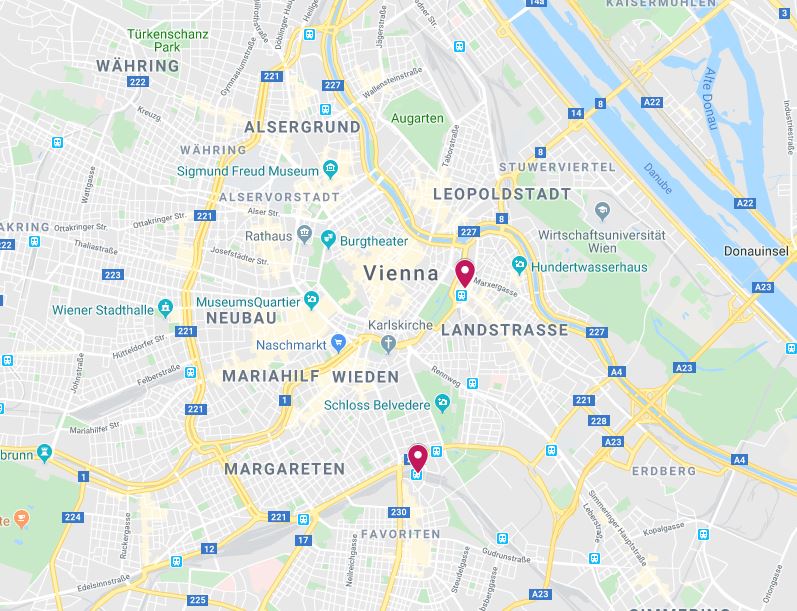 Where to stay in Vienna (for first time visitors)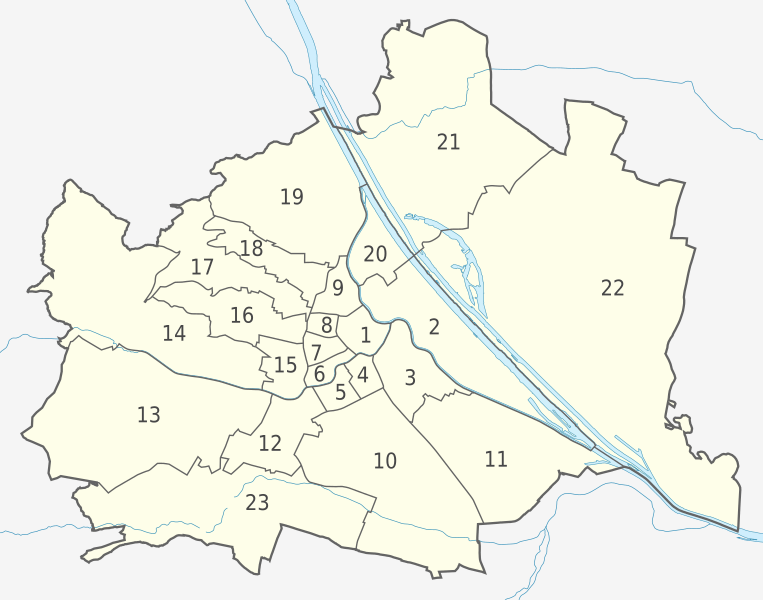 There are 22 districts in the city of Vienna. Yet, there are only a few that a first time traveler should stay in. Which calls into question…
Which Vienna districts should you consider staying in & which ones have the major landmarks? Based on my research & time spent in Vienna, I would suggest the following districts:
–1st district, Innere Stadt: located in the heart of the city, contains the cities most popular tourist attractions. Good for walkability & sightseeing, but can be touristy & more expensive.
–3rd district, Landstrasse: Within the 3rd district is the Wien Mitte station and Belvedere Palace & Gardens. Landstrasse is great for those who don't want to sacrifice great quality for a budget – in this neighborhood you'll get both!
–5th district, Margarten: home to both the Naschmarkt and Cafe Demel, Margarten is known as the 'bohemian' neighborhood of Vienna. It's a great area for those looking for budget friendly accommodation that is conveniently close to the Innere Stadt
–6th district, Mariahilf: this district sits between the 4th & 7th district & rubs against the MuseumsQuartier. It has the largest shopping street in Vienna and is known for having lots of delicious eateries.
–7th district, Museums Quartier: the 7th district contains many of Vienna's famous museums, has lots of places to eat and outdoor hang out spots. It;s very centrally located & convenient for first time visitors, but can be noisy at night.
-7th district, Neubau: Neubau is a small area inside of the 7th district. It has a younger crowd, with less traditional coffee houses mixed with a retro vibe. I'd compare it to the edgy, hipster part of town. It's great for those who want more of a cultural experience while remaining close to the Museums Quartier and historic sites.
–8th district, Josefstadt: a small & charming district that is close to the Hofburg palace and the center of Vienna, although it is not budget friendly.
For more budget conscious travelers, it was recommended to stay in these districts:
3rd district, Landstrasse
5th district, Margareten
*Travel Tips for choosing where to stay in Vienna:
Stay near a metro station (U-Bahn) or tram stop. If you stay near one you'll be able to access the entire city quite quickly, as Vienna's public transportation system is very efficient
There are TWO main roads within Vienna that you need to know:
Ringstraße– surrounds the historical inner city of Vienna, also called Innere Stadt, or District 1
Gürtelstraße– surrounds all of the inner districts, think of it as the barrier street from the inner and outer districts of Vienna
The Best Time to Visit Vienna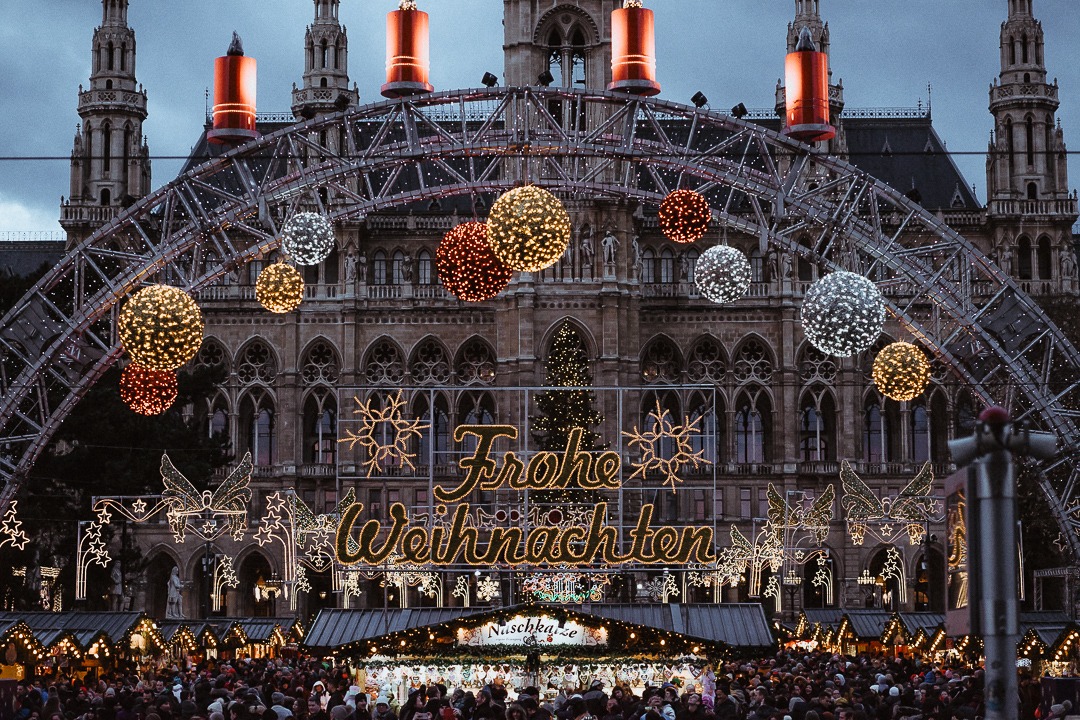 I may be biased in saying that the best time of year to visit Vienna is during the Christmas holiday season. However any time of year would be a great time to travel there.
Christmas in Vienna is a unique, one of a kind experience that should be on every traveler's bucket list. The entire city transforms into a magical snow globe that they portray in those cheesy but unmissable holiday movies.
If you are determined to go only during good weather, then summer would be the best time for you to visit. With fall offering light fall foliage.
The best time for sightseeing in Vienna is at the end of August through November when there are fewer tourists in the city.
How many days do you need to spend in Vienna?
The number of days that you spend in Vienna will depend entirely on what you want to do in and around the city. I would say you will need at least three full days and nights in the city. If you are a slow traveler, than a week would be best.
How to get around Vienna
On Foot/Walking
The more central parts of Vienna are easily accessible by foot, and it will be the best way to explore the city and all of its hidden historical gems. If you plan on visiting the Inner Stadt and historical monuments like St. Stephen's Cathedral than be sure to do so on foot.
Public Transportation
Vienna is known for having one of THE most efficient public transportation systems in all of Europe, possibly outranking Switzerland! So, you'll want to take advantage of their easy to use metro and tram systems.
Transport maps are placed at all stations and stops, so it's easy to know where you're going and how to get to where you want to.
Buses & Trams:
The buses & trams are great because you can transfer between the two on the same ticket.
There are over 30 tram lines in Vienna, which makes it the largest tram system in the world. With that being said, as a traveler and visiting tourist, you'll want to take advantage of Lines 1 and 2 more frequently. These lines travel along the Ringstrasse and stop along famous historical and beautiful landmarks, like the Vienna Opera House and the Hofburg Palace. More on those places below!
*There are night buses from 12:30am-5am, every 30 minutes
Metro (U Bahn)
Vienna's metro system has five lines and operates from 5am-12:30am. I loved how their metro lines operate both under and above ground, so you can view the city during your trip.
You can find a downloadable version of the metro lines map and all of Vienna's public transportation lines here.
*On Fridays, Saturdays & the nights before holidays the metro runs for 24 hours
Cost of a bus, tram or metro ticket in Vienna:
-single ticket: 2.40 euros
-passes range from 24-weekly passes, price range 8-17.10 euros
Taxi
Like most major cities, taxis are available at a moments notice, and for a ten minute ride will cost around 7-10 euros
From Vienna's city center to the Vienna airport a taxi will cost you around 35-45 euros.
Bicycle
Yes, you can bike around Vienna! However I wouldn't recommend it during the colder winter months. In the spring and summer biking would be a great way to get around the city. You can rent bikes for the day and take them onto Vienna's public transportation for free.
For late nighters, take the bus- there are 26 night buses that run from 12:30am-5am on over 26 different routes
*Travel Tip: it's usually cheaper if you purchase your public transportation tickets in advance. You can do so here.
*Travel Tip: you MUST validate your ticket for the metro, tram or bus. The metro stations will have blue boxes near their escalators where you can do so, and the trams and buses will have them on board by the doors.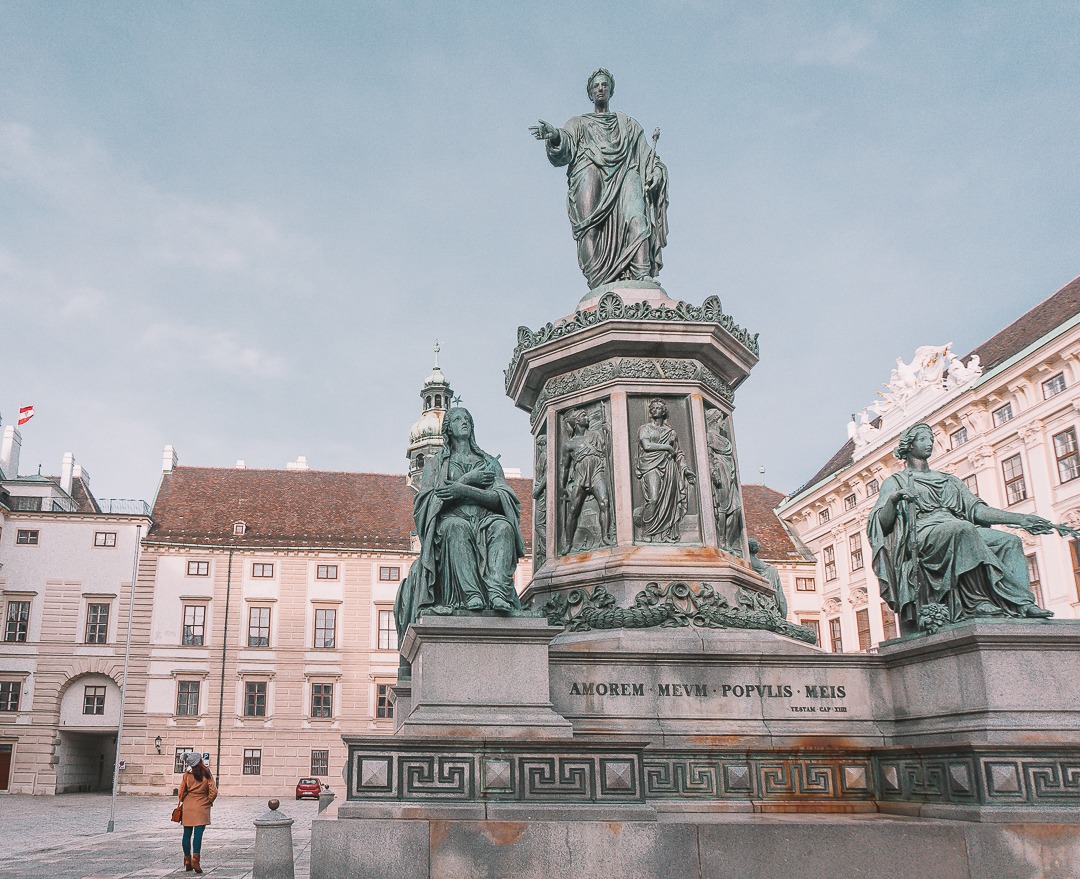 Top Things to do in/around Vienna
While I could list every little thing there is to do in Vienna, instead, here are the major attractions for first time visitors, because I find it more fun to check off a few major attractions & wander as I please around a city finding the small treasures that many won't write about- make your own adventure!
Museums in MuseumsQuartier
There are both modern & classic museums in this area of Vienna. Personally, I'm quite particular on which museums I visit, and fell in love with the Kunsthistorisches Museum.
Open: 10am-6pm
Cost: 16 euros +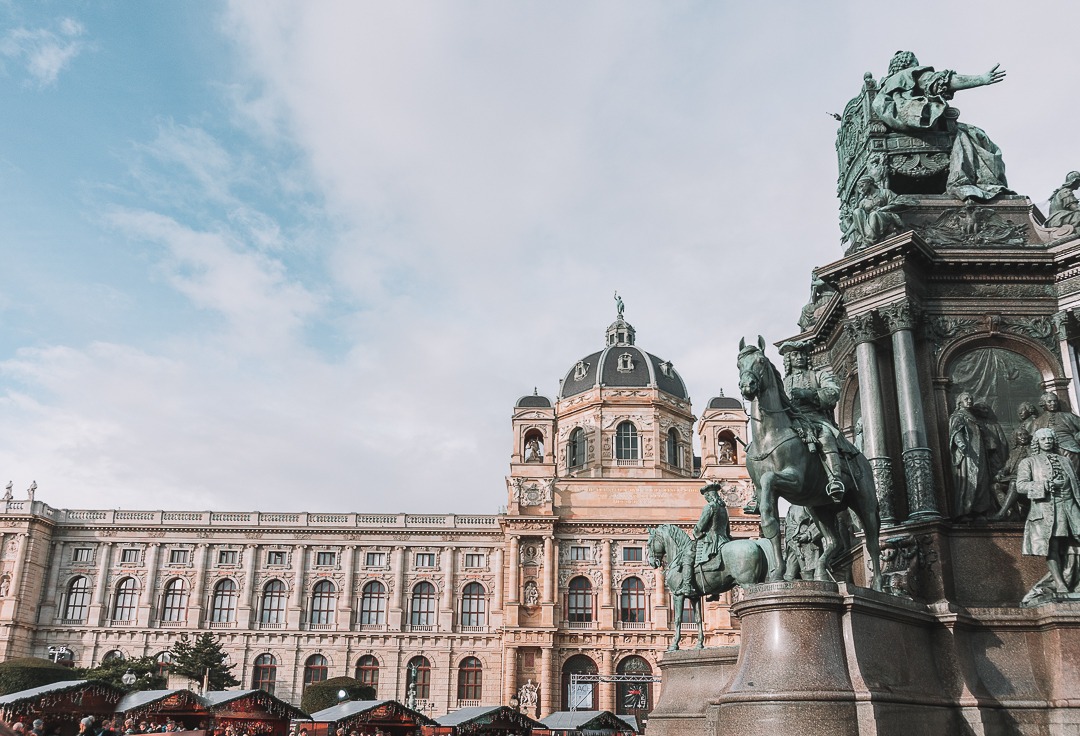 Hofburg Palace (plus the National Library & Spanish Riding School)
The Hofburg Palace was home to the former Hapsburg dynasty, which if you don't know was one of THE most influential monarchies in all of Europe. And they did not disappoint when it came to creating stunningly beautiful palaces for themselves.
The Hofburg Palace is in the heart of Vienna and attached to it are other major tourist attractions — the Sisi Museum, the Imperial Apartments, and the Silver Collection are all different places inside you can purchase tickets to visit.
Just around the corner (but to be honest, that 'corner' is quite large), is the National Library & the infamous Spanish Riding School
Open: 9am-5:30pm
Cost: 15 euros +
National Library
Open: 10am-6pm (*closed on Mondays October-May)
Cost: 8 euros
Spanish Riding School
Open: 9am-4pm
Cost: 13-27 euros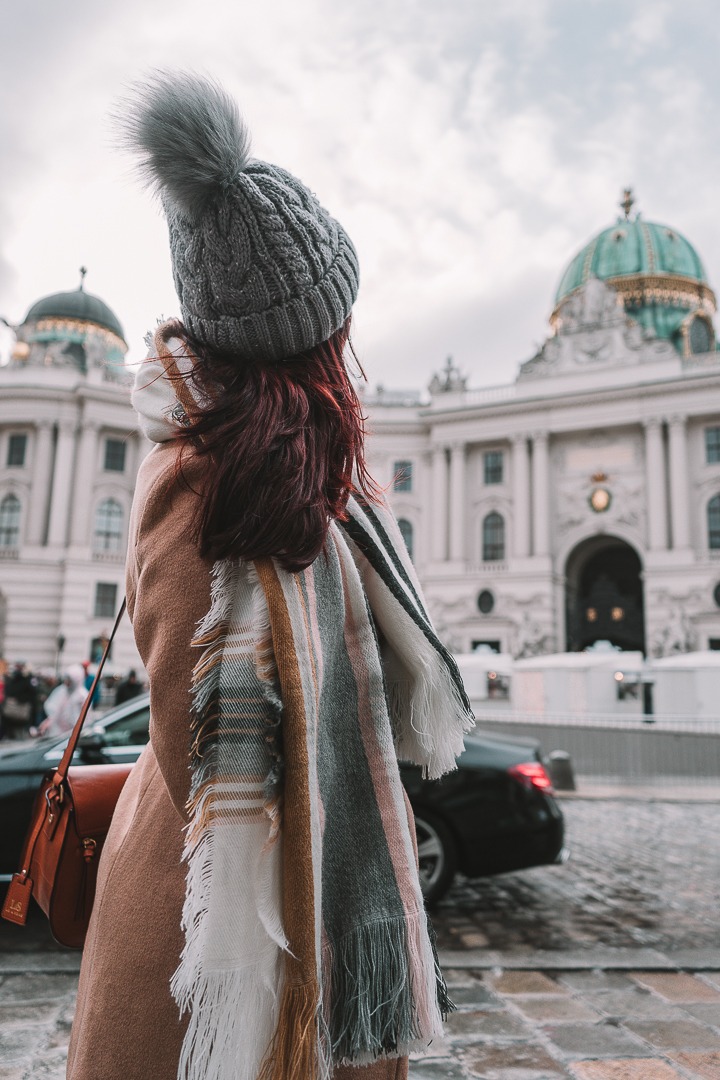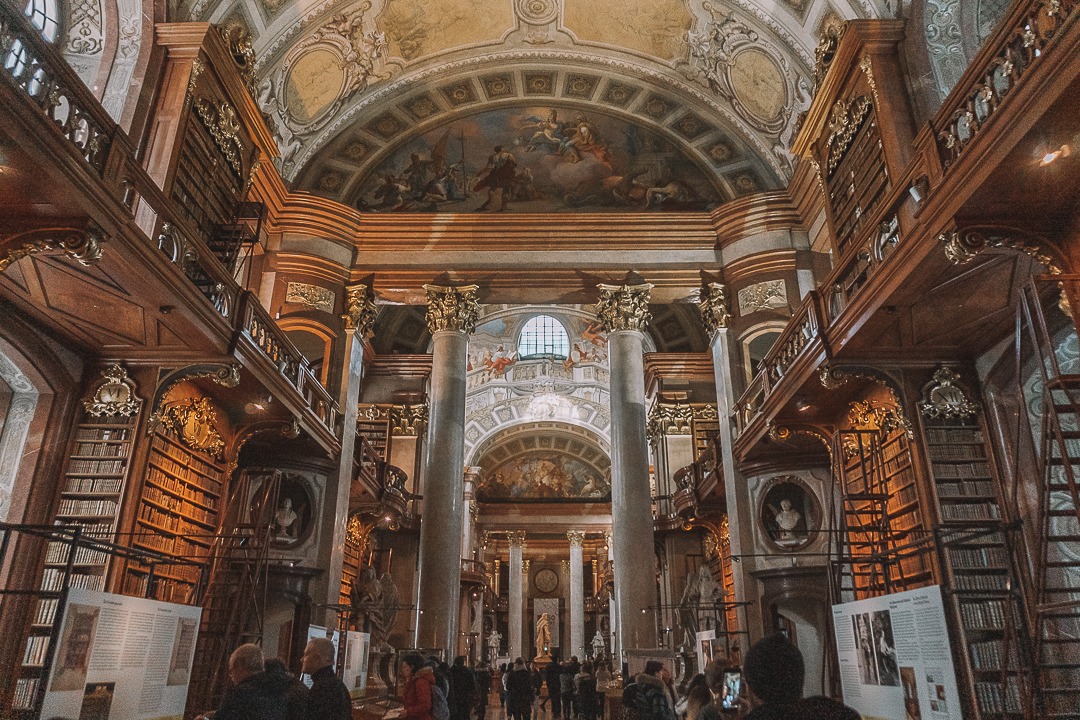 Schonbrunn Palace
Another home to the Hapsburgs is the Schonbrunn Palace. Which is a UNESCO World Heritage Site. It lies a bit outside of the central part of the city of Vienna, but it is well worth the short metro ride to get there.
The palace is known for its pristine gardens and bright yellow exterior. Schonbrunn Palace is typically the most visited attraction in Vienna, which means there can be wait times for when you want to explore inside. It's suggested to book a guided tour so that you won't waste any precious travel time waiting in a line.
Open: 8am-5pm
Cost: 16-40 euros
Belvedere Palace
The Belvedere Palace was a summer home to Prince Eugene of Savoy, and has beautifully maintained gardens in between the two buildings travelers can visit. Personally, I would suggest only visiting the gardens and skipping the museum.
Open: 9am-6pm
Cost: 14 euros for Lower Belvedere, 16 euros for Upper Belvedere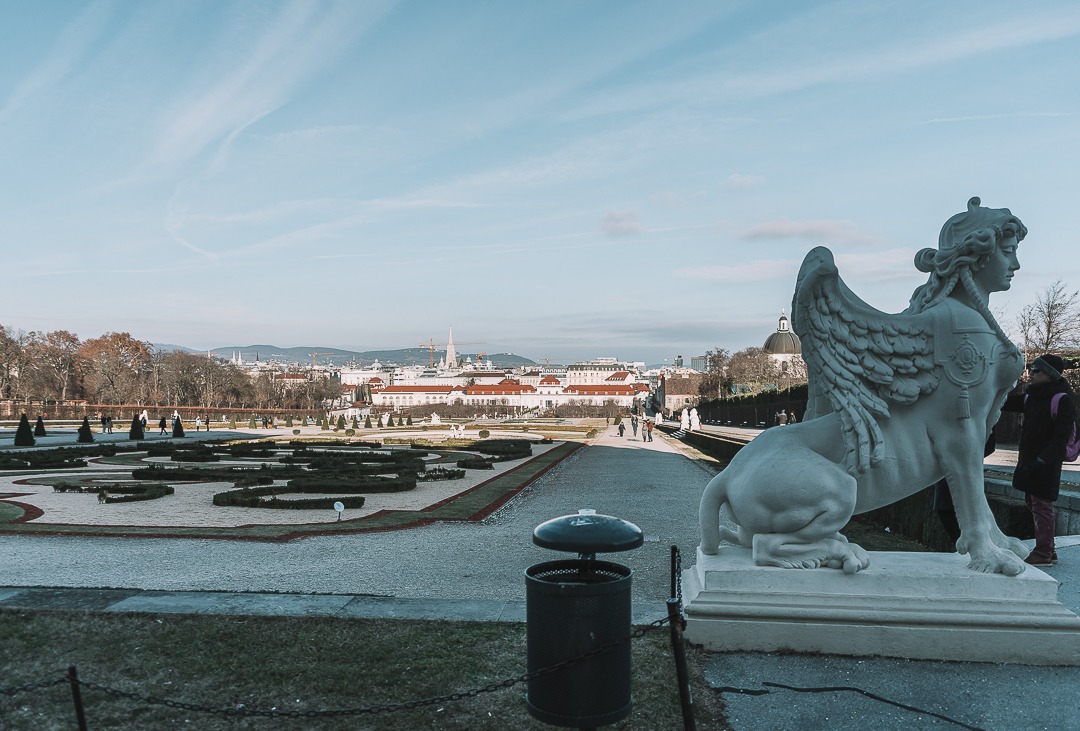 Walk around central Vienna
As mentioned above, the Innere Stadt contains the pedestrian friendly & historic center of Vienna. It's easy to walk to from the Hofburg Palace area and where the popular St. Stephens' Cathedral is located
Open: 24 hours
Cost: free!
St. Stephens' Cathedral
St. Stephens' Cathedral stands atop the ruins of two other churches & is the mother church of the Roman Catholic Church in Vienna. It's located in the center of Stephansplatz (rightly named!), so once you walk through the church, explore the square. You can learn where to get a cocktail with a view of the cathedral and square in this post.
Open: Monday-Saturday 9am-11:30am, Sunday & public holidays 1pm-4:30pm
Cost: free to enter, 5 to 14.50 euros for the other areas (towers & catacombs)
Vienna State Opera House
The Vienna State Opera House has tours during the day, but I would much rather spend my time enjoying a performance inside instead.
Open: depends on guided tour bookings & seasonal event
Cost: guided tours are 9 euros, performance tickets vary based on seat selection
Prater
Located in the 2nd district, Prater is a public park that hosts the large ferris wheel Vienna has come to also be known for.
Open: 10am-8pm (open until 10pm, 11pm, or 12pm depending on the month)
Cost: free entry
While this is definitely not a definitive list of things to do in Vienna, it gives you a taste of the major sites to see – I'm an advocate of slow travel & wandering about, so be sure to allow yourself time to soak in the vibe of the city beyond the tourist attractions listed here.
There are quite a few places you can visit for a day outside of Vienna. The destinations listed below are in order of length of time it will take to get there from Vienna.
Rust, Bergenland, Austria –
Known for: Ausbruch, a sweet wine & its temperate climate. Plus it's located on Lake Neusiedl, which in warmer months you can kayak on
Time from Vienna: one hour by car
Bratislava, Slovakia –
Known for: its small town charm of old world Europe
Time from Vienna: one hour train ride
Sopron, Hungary –
Known for: an enchantingly romantic atmosphere with preserved historic buildings
Time from Vienna: one hour train ride
Graz, Austria
Known for: beautiful baroque palaces mixed with modern structures
Time from Vienna: 3 hours by train
Salzburg, Austria –
Known for: the Sound of Music – kidding! There is much more to this city than just Julie Andrews singing
Time from Vienna: 3 hours by train
click image to find out more!
Fun Facts about Vienna
Vienna's city center is a UNESCO World Heritage Site
And Viennese coffee culture is a UNESCO Intangible Cultural Heritage
Vienna is ranked as the #1 liveable city in the world
Dogs are allowed almost everywhere in Vienna. Maybe it's the #1 most liveable city for dogs too?
Vienna technically has two different climates. It borders on European transitional & Panonian