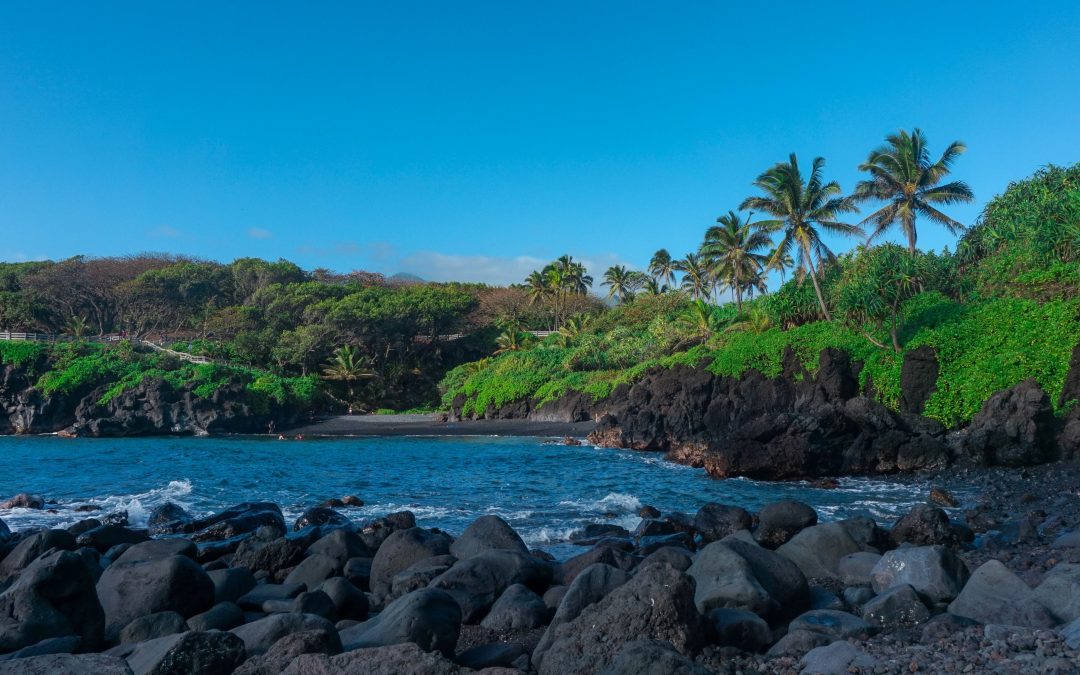 Guide to the Road to Hana, Maui
The best stops and all of my tips to make the most out of your day!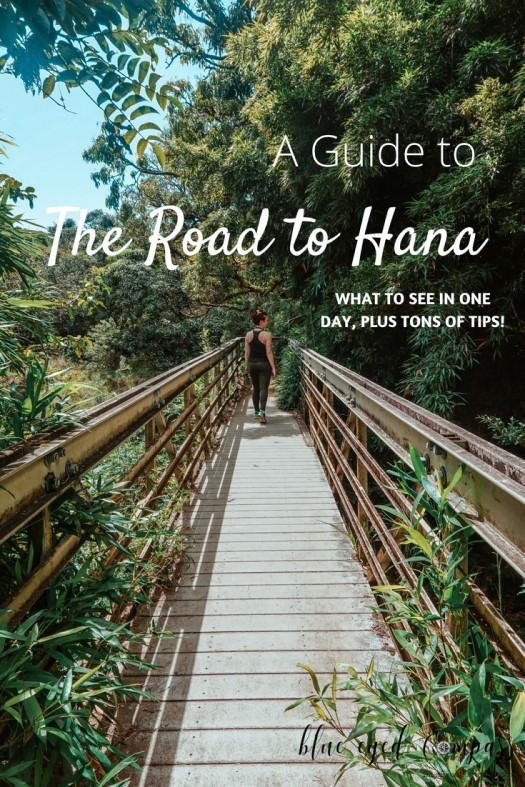 Note: this post contains affiliate links to products we love and have purchased ourselves on Amazon. Clicking these links doesn't cost you any extra money, and you're supporting us by doing so. You can view our disclosure page for additional details.
The Road to Hana is an adventure that any traveler should be prepped for physically… and well, mentally too. Containing so many stunningly beautiful parts of the island and hidden gems, the Road to Hana is an all-day road trip through a lush garden and vistas around every corner. While everyone says, 'you have to do the Road to Hana' and how gorgeous the stop offs are, few tell you how immaculate the drive can be and how to do it to make the most out of your day. This is a guide for the best stop offs if you only have one day for this adventure.
Preparing for the Road to Hana
The Road to Hana is just that – a road that takes you the town of Hana. Its uniqueness is that it is a series of over 600 of curves on a single lane, 64-mile road with various stop offs. If the beaches, waterfalls and hikes were not enough of a reason to visit, successfully driving this roller coaster road is! Travelers can choose to rent a car and do the drive themselves or go with a tour group. Many drive through with an extensive checklist of places they want to photograph, while those more prepared will have a select few stops to have time to enjoy. Doing the latter will require a rental car so that stops can be done when and where you please.
Be sure to dress and pack appropriately for what you want to do, whether it be hiking, swimming through waterfalls or lounging on a beach. One of the best tools to have at the ready is an app called the Gypsy Guide. It follows through your gps to provide notice for upcoming turns into sightseeing spots, highlights each stop you can make, suggests which is best to stop at and history of Maui.
While there are over 20+ talked about stops on the Road to Hana, here are the stops that we felt encapsulated a unique day of adventure and relaxation… and of course food. Please note that we left stops for the drive back so the order we chose may not be the same you choose/your most ideal.
The Best Stops on the Road to Hana
Wa'ainapanapa State Park
Wa'ainapanapa is the black sand beach that Maui is infamous for. It truly is as stunning as everyone's pictures make it look, and one of the main reasons leaving early in the morning is ideal. Getting here early will mean less of a crowd to enjoy the calm beauty of the beach. The guide talks about the parks lava tubes which we had difficulty finding because they were at another entrance. Be sure to make the first left turn to get to them. *Camping is an option here!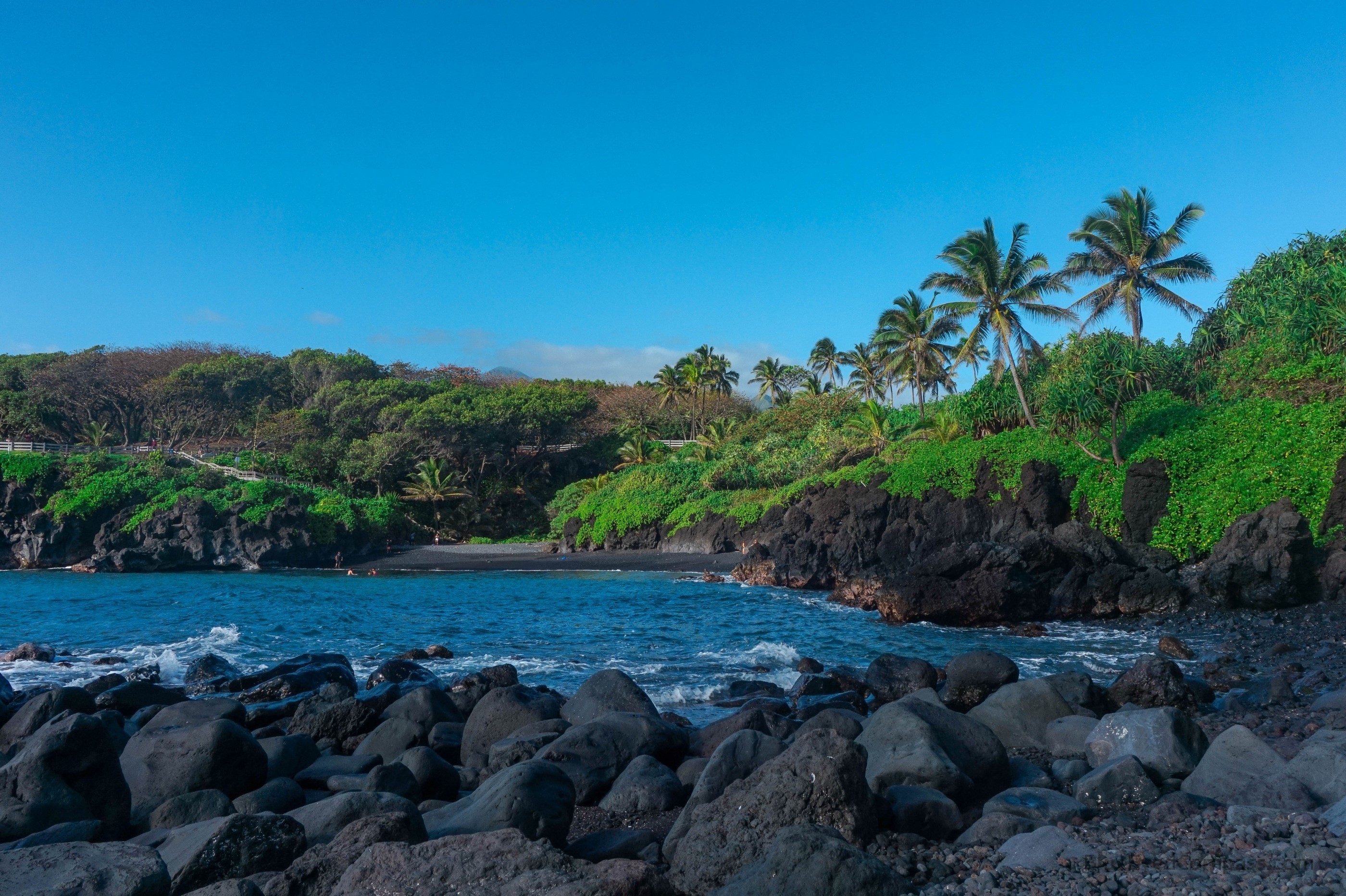 Haleakala National Park
Haleakala is great because it contains two amazing places to see- the O'heo Gulch Pools (also known as the Seven Sacred Pools) and the Kipahulu Waterfall.
The O'heo Gulch Pools are a series of pools and waterfalls that you can swim in (however they were closed for swimming due to rockslides; be sure to check ahead).
The Kipahulu Waterfall is a four mile round-trip hike (from the parking lot) that leads you through a bamboo forest and ends with a beautiful waterfall. The hike took us about two hours to complete which includes eating a packed lunch and stopping for pictures.
If you want to explore Haleakala State Park be sure to think about how much time you want to allot there as you could spend half a day there in itself. *$20 entrance fee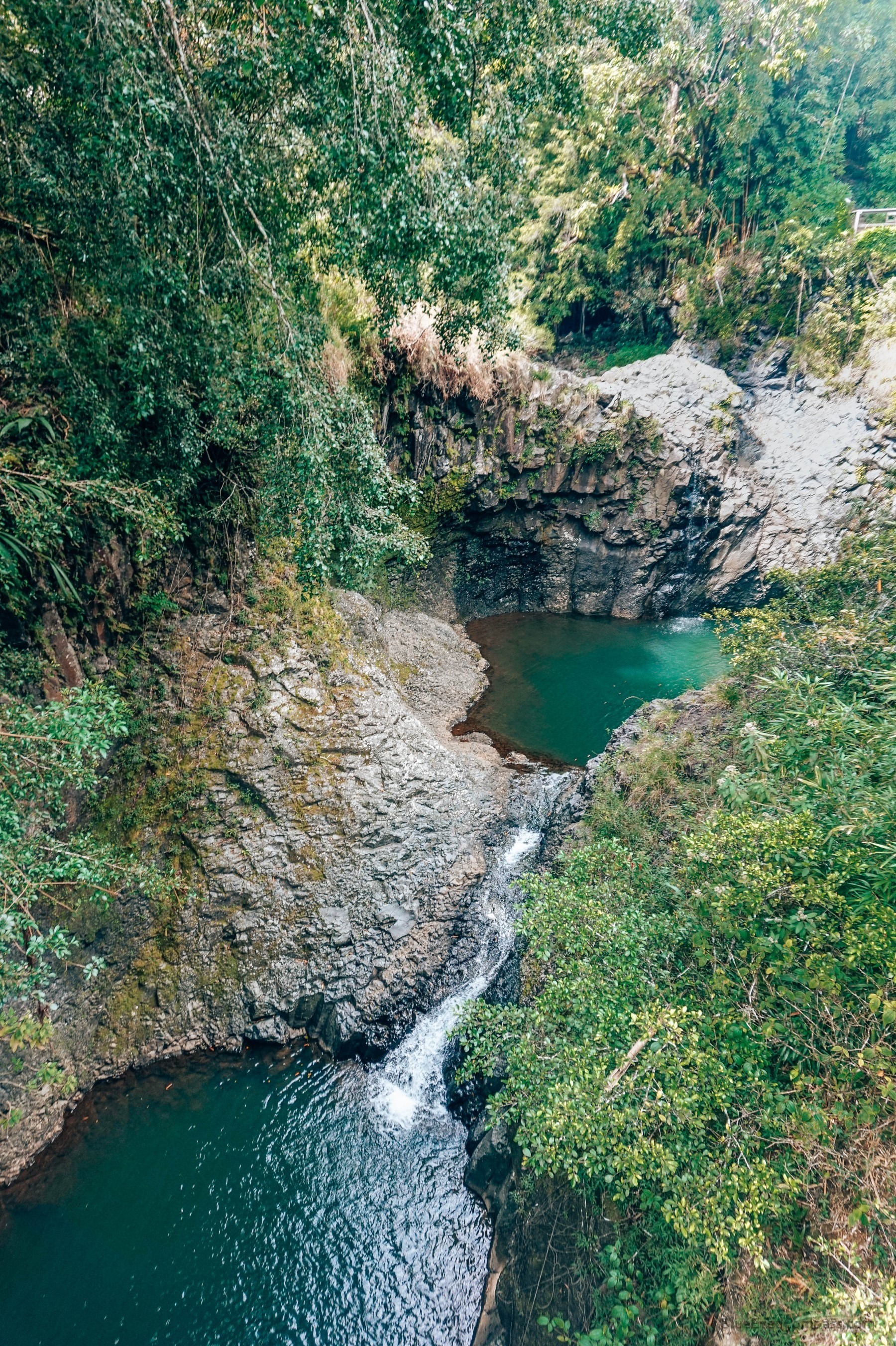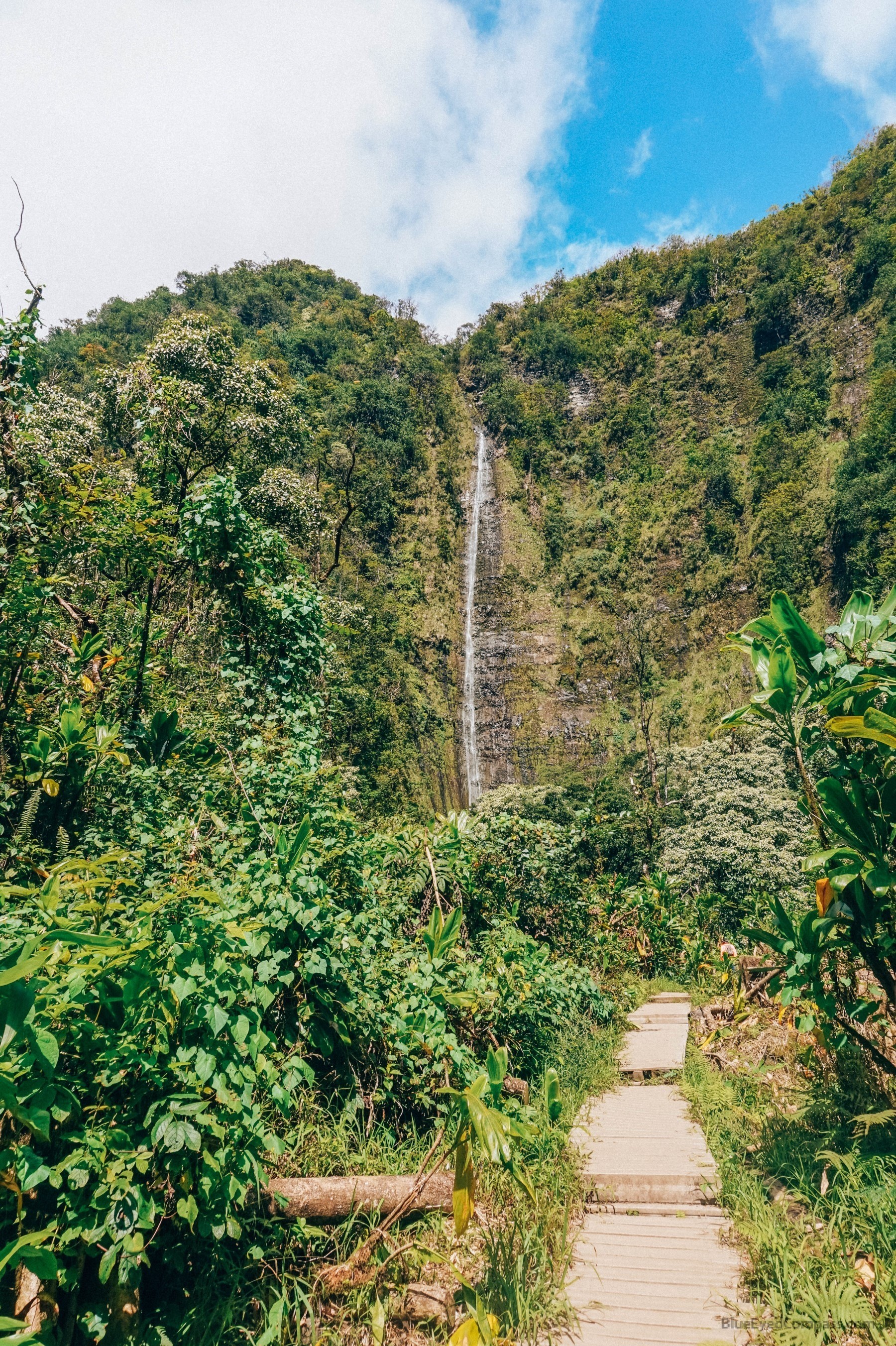 Hamoa Beach
On our way back towards Paia I really wanted to enjoy a nice beach, as we spent the first half of the day hiking. Hamoa beach was perfect. A pristine sand beach with calm, warm, teal blue water. The best part about this beach is that it is difficult to reach as it's so far into the Road to Hana experience so the crowds don't exist (these pictures are from a Saturday afternoon) and you feel as if you have earned your privilege to relax on the beach having worked so hard to get here.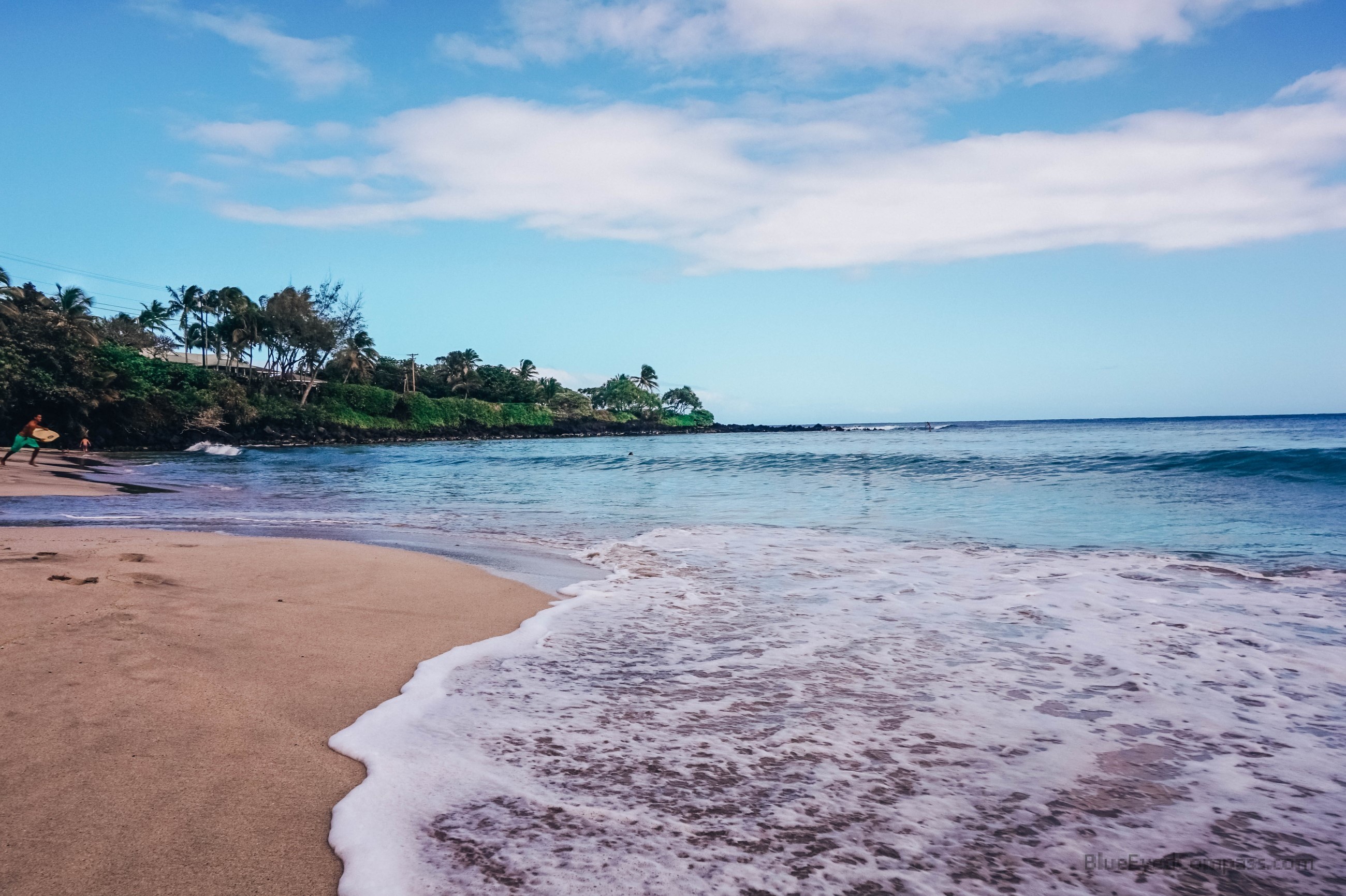 Support local food stands
As reviewed on the 'Perfect Weekend Getaway in Maui' here are some delicious items to keep an eye out for while driving-
-Coconut Glens Vegan Ice Cream; try the lilikoi flavor
-Maui Golden Pineapple; they are much less acidic than typical pineapples
-Baked breads
Ke'anae Arboretum
A somewhat long pull off on the road, this place has a lot of history (Thanks Gypsy Guide!) and a great look out with sharp, volcanic black rocks bursting along the coastline with powerful waves crashing alongside them.
Twin Falls
One of the first stop offs, we did this midday our second day and it wasn't too crowded as most people seem to stop there as their first morning location. Bring water shoes if you want to get into the water as it is rocky.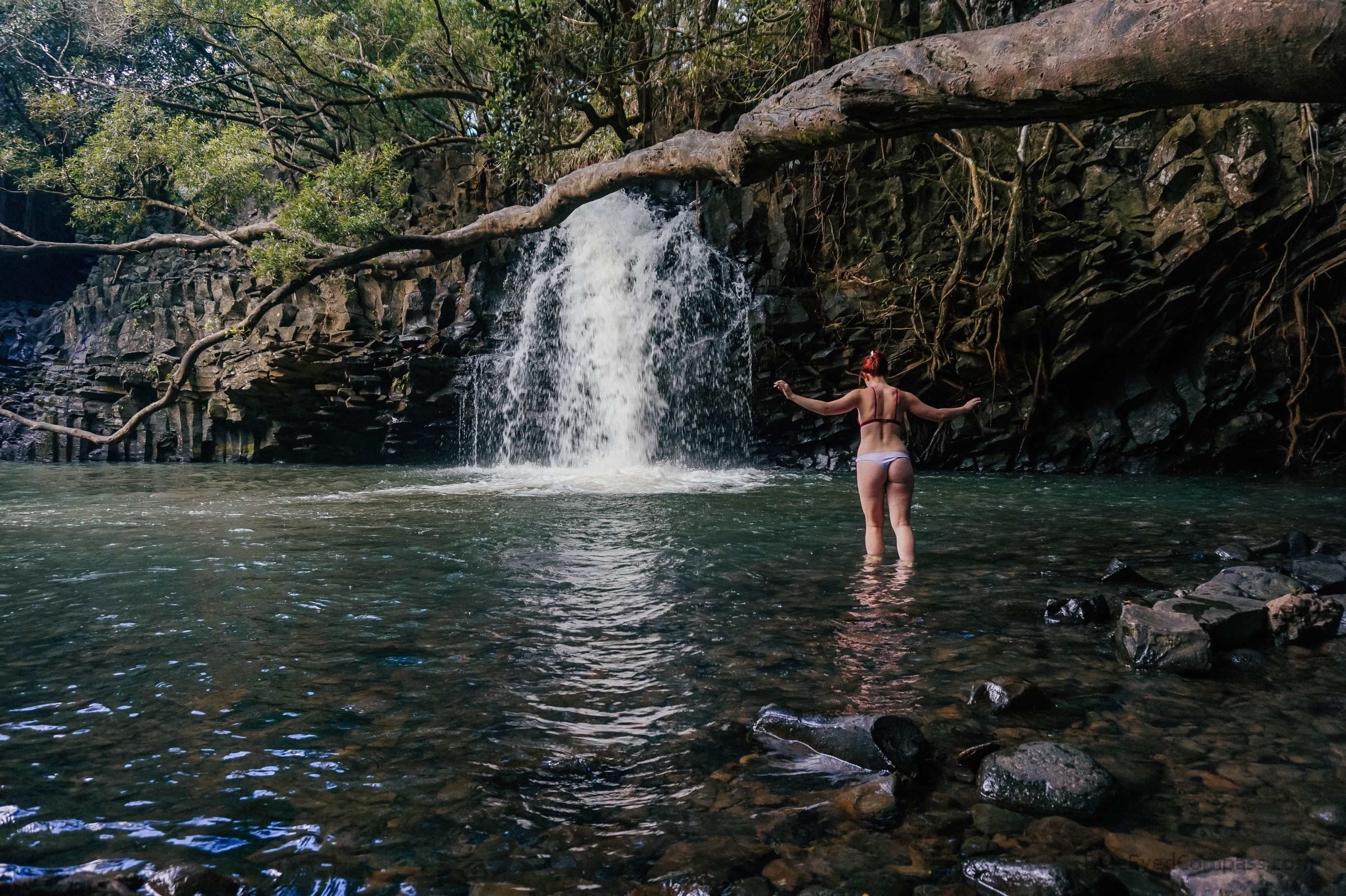 Garden of Eden
Another must see location, the Garden of Eden did not disappoint (especially as my expectations for a botanical garden are fairly high after visiting so many). The land is privately owned and maintained, so your entrance fee helps preserve the grounds. There are so many beautiful flora species to see, as well as ocean and waterfall vistas, and what may have been the favorite is feeding the ducks and peacocks that live on the property (*be warned, these guys come hungry and with the tactfulness of a child digging into his Halloween candy). Plan at least an hour here; better yet, as it's close to the start of the Road to Hana you could visit this on a separate day.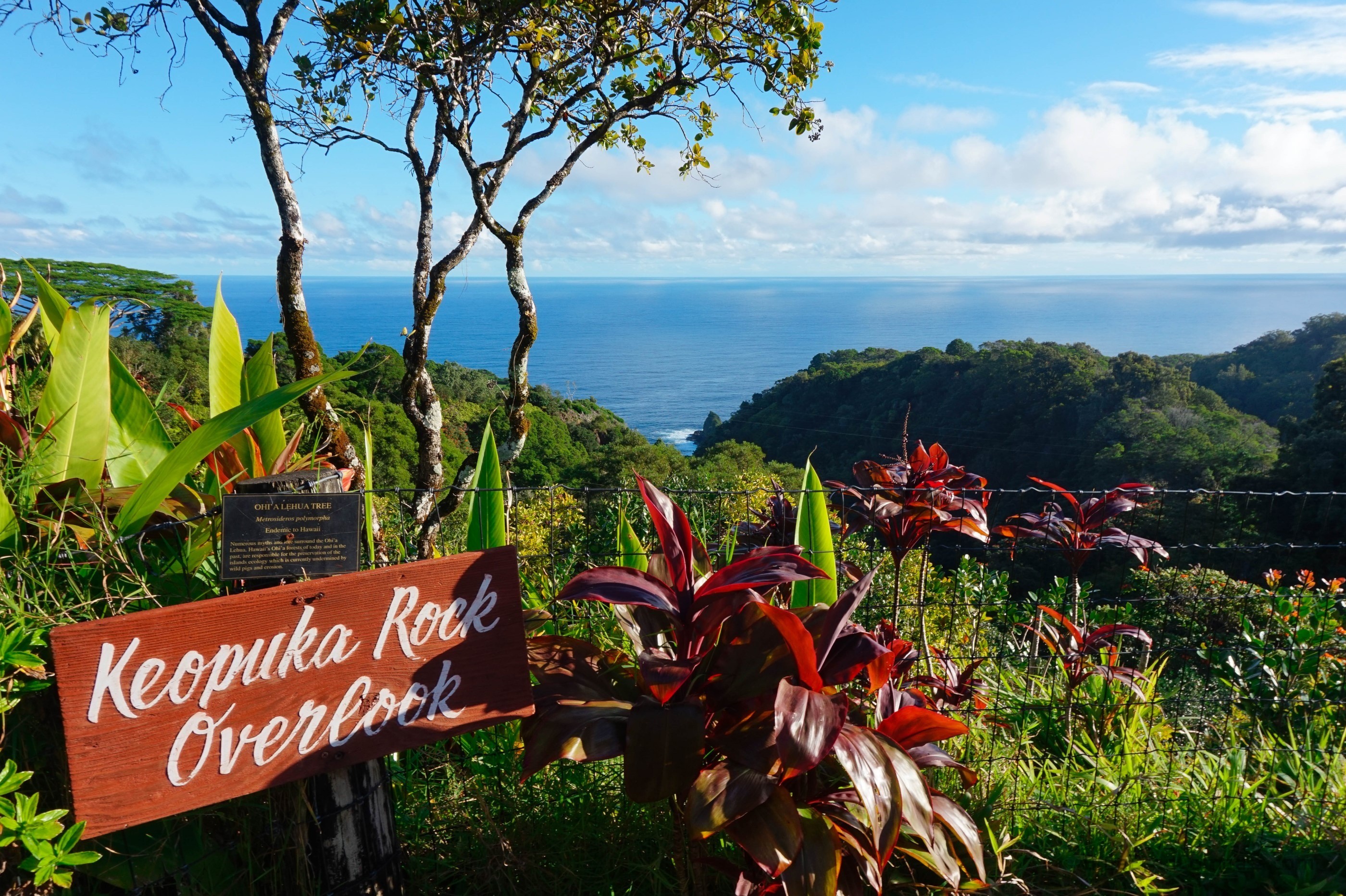 Whether you're a thrill seeker or a resort lover, the Road to Hana is a bucket list item that should not be missed. Taking a day to drive through this adventure will provide a greater sense of what the Hawaiian islands have to offer beyond the beaches at the resorts. Hopefully this guide will provide insight into planning a great day!
Top Tips for the Road to Hana, Maui:
The Gypsy Guide costs $5. There are CDs and maps you can purchase as well, but when you are driving on a road with so many winds and turns, looking at a map can be dangerous.
Depending on where you are staying leave early. Staying in or near Paia was great as we were basically already staying on the Road to Hana, whereas people staying in west or south Maui had to make a 30-45-minute drive just to get to Paia.
When renting a car, please consider the tight corners and that parts are unpaved. It seems many tourists rent convertible mustangs which may be the least reasonable car for this adventure, yet you also do not need a full-sized sedan (don't let the car rentals upsell you!)
Be a cautious, calm and polite driver; Hawaiians will tail you because they know the road better than you. When possible, pull to the side and let them go around you
Do NOT stop on or along the road unless there is a proper pull off or lot
Pack your own food, especially if you're leaving early in the morning as most stands won't be open until midday
Paia town is considered a Road to Hana stop, however we stayed in Paia and feel it should be done separately as it's a cute town and there is so much to experience further on the road
Don't expect excellent (or any) cell service
The road received its name for the town Hana, there isn't much of a reason to stop in the town, so if pressed for time, feel free to drive past
You can drive past Haleakala State Park but the road turns into hairpin turns and dirt paths. In fact, many rental companies say your contract is void if you drive past this area