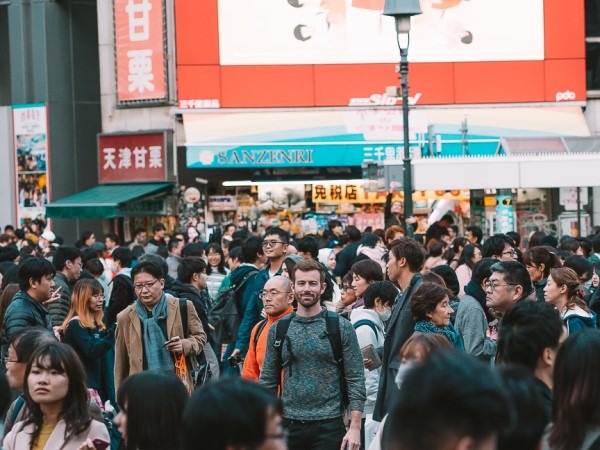 Guide to Visiting Tokyo for the First Time
An easy to use guide for first time visitors to Tokyo, Japan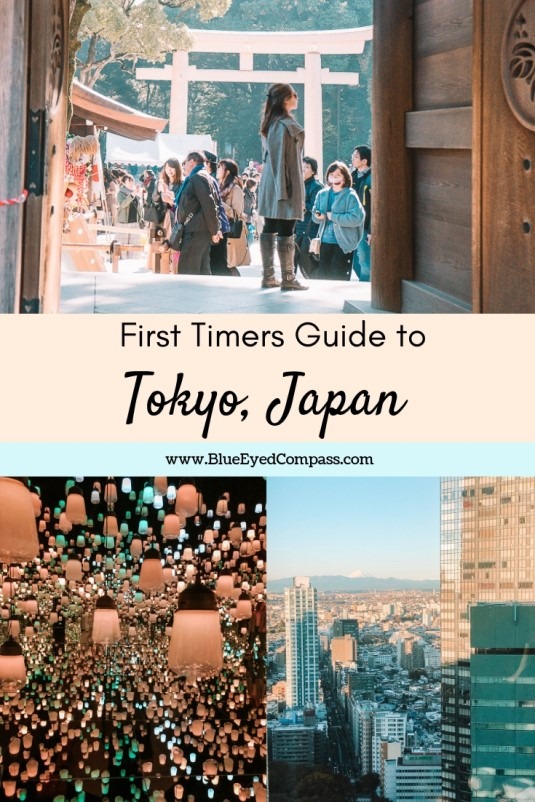 Last Updated April 8th, 2020
Note: this post contains affiliate links to products we love and have purchased ourselves on Amazon. Clicking these links doesn't cost you any extra money, and you're supporting us by doing so. You can view our disclosure page for additional details
Visiting Tokyo for the first time left me feeling lavish, while practical, and humbled, while also confused. Tokyo is a beautiful blend of high tech and tradition, and if you've never been to Asia before this massive city can feel overwhelming. There is a lot going on in Tokyo. And that is definitely an understatement. Regardless, this city is incredibly beautiful, inspiring and kind, as well as a destination that everyone should experience at least once.
This Tokyo Guide for first time visitors will present the basics that you need to know for planning your trip and provide some guidance for what to expect. Continue reading to find out how to get to Tokyo, where to stay in the city, what to pack, the best things to do on your first trip to Tokyo, and more!
General Information about Tokyo, Japan
(for travelers & tourists)
Tokyo can be quite expensive, especially the lodgings, so budget accordingly. We found that decent hotels were in the $300-$400 price range. There are over 13 million people living in Tokyo, which means real estate is sparse, and in order to fit everyone the rooms need to be small.

Budget for Tokyo by visiting free attractions and eating one of your daily meals from one of Tokyo's awesome 7/11's. They have plenty of food options for cheap prices (however, not many for vegetarians, at least none that I could decipher)

Utilize 7/11's

ATMs

. Who would have thought that 7/11 would be the saving grace for tourists in Tokyo? Many ATMs in the city do not accept international credit cards, but the 7/11s do!

Tokyo is very safe for travelers. In fact, crime rates are crazy low. I never felt uncomfortable (except in Golden Gai, but not to a point of fear, just a general awkwardness as an outsider. Read more about that

here

)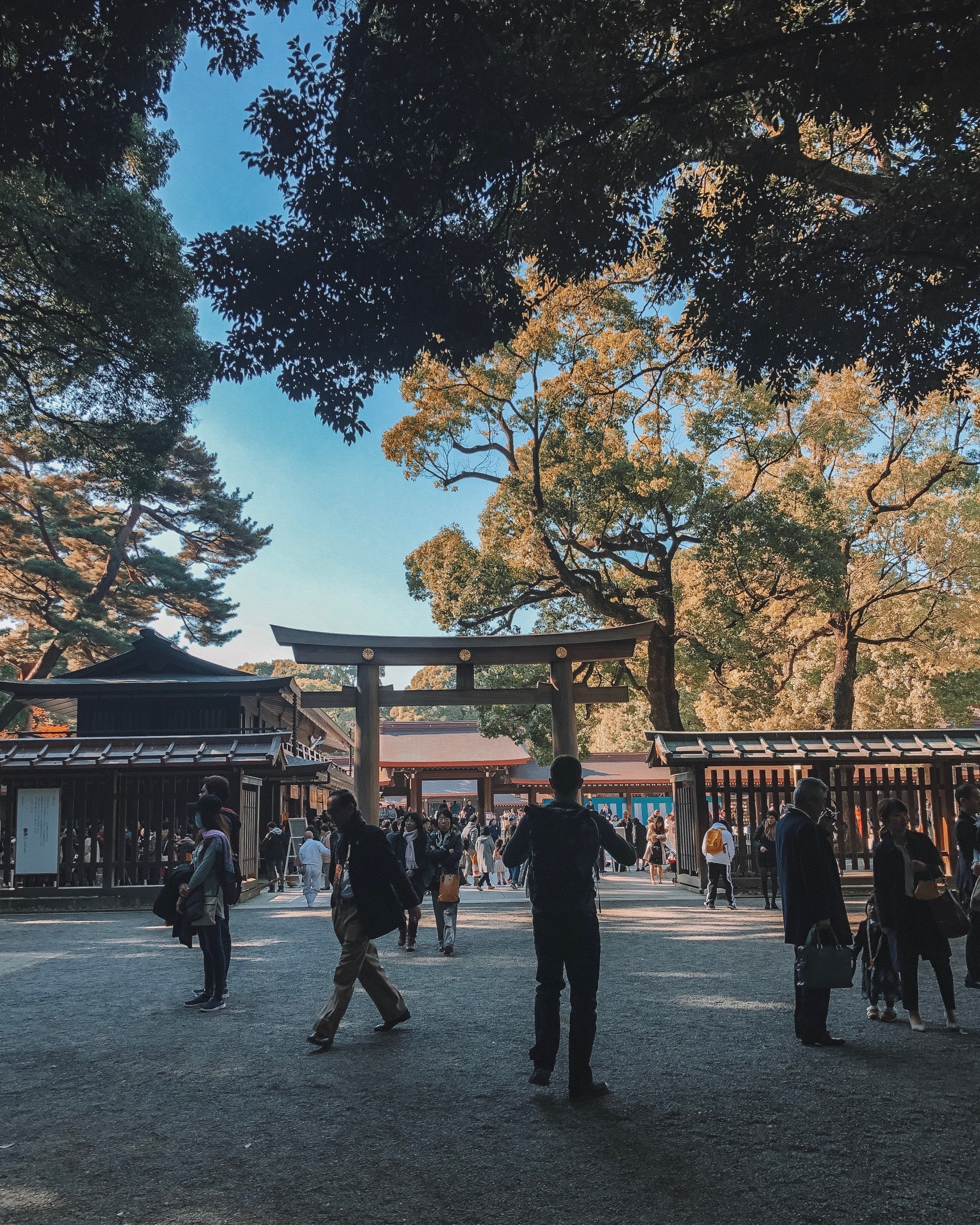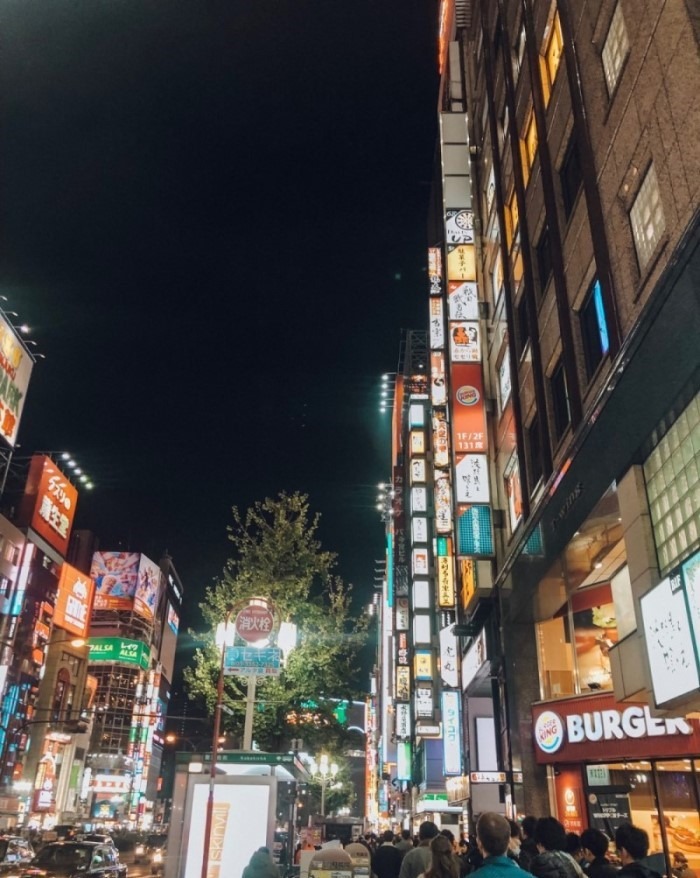 Water in Tokyo is safe to drink
Japanese currency is the Yen. Once you arrive, I would suggest taking out money as some places will only accept cash
The Japanese language can be confusing for tourists. It's okay if you're not an expert (or barely a novice level speaker like myself). Most people will help you if you need it (in fact, I was surprised at how often someone came to our language barrier aid).
Tokyo bathrooms are pretty fun. Weird to announce to the internet, but seriously their public restrooms felt nicer than some hotels restrooms I've been to in the states. Some play music in your stall, and I'm now convinced that toilet seat warmers should be required in all bathrooms.
Write down your lodging address in Japanese (you can ask the staff at your hotel), this way if you need to show it to a taxi driver or are asking for directions, it will make translating much easier.
How long do you need to visit Tokyo?
You could spend months in Tokyo and still find unique and fun things to do, but if you're traveling to Tokyo for the first time with a limited number of vacation days, I would suggest three to five full days in the city. It will give you a great taste for the culture. Check out my itinerary that has details for each day.
When is the best time of year to visit Tokyo?
It seems that anytime of year is good to visit Tokyo. Many visitors flock to Tokyo for the annual spring cherry blossom bloom (which makes finding affordable lodging difficult). We visited Tokyo in November and were in awe of the fall foliage. Summers may be hot, but not unbearably so, just as their winters don't become too cold. I suppose what is too hot/cold will depend on you, a simple Google weather search will show you what you need to know.
There are two main airports that fly in and out of Tokyo:
Haneda, which is closer to Tokyo and is the larger airport

Narita, which is much further away from the city (up to two hours driving time).
*I would suggest researching how to get to your hotel from BOTH of these airports. Our flight was redirected to land in Narita, so our transportation plans from Haneda had to change. From Narita you can take the Narita Express into Tokyo.
Currently, no visa is required for US citizen tourists staying less than 90 days, but you must have an onward ticket booked out of Japan in order to be admitted into the country. Your passport must have at least one free page, and be valid for your entire stay.

*If you are not from the US, please check your country's entry requirements for Japan

Effective January 2019 visitors to Japan are required to pay a 1000 yen tourist tax. This will be built into your airfare, and was put into place to help support their infrastructure for the 2020 Olympics.
With a massive city like Tokyo, comes an equally intricate public transportation system. I've put together a blog post detailing how to use Tokyo's public transportation system here.
Where should a first time tourist to Tokyo stay in the city?
Choosing the best location to stay while visiting Tokyo for the first time is key to having an enjoyable experience. It's best to stay in a major area of the city such as Shinjuku, Shibuya or Ginza. Many recommend Ropongi as well (I did not visit this area of the city, so I cannot speak from personal opinion).
When booking your lodging I would suggest a hotel or a capsule hotel. While I typically recommend booking an Airbnb, there are new measures being put into place post-2020 Olympics that will limit the number of Airbnbs. So, you might as well try to earn a few hotel member points during your stay. Here is where we stayed and loved its location being close to Shinjuku.
While there are so many delicious options for japanese food, here are the items I looked forward to most & enjoyed as a vegetarian:
Green tea: green tea is served at basically every restaurant, instead of a glass of water.

Mochi: a sweet rice paste that's gooey, sweet & flavored

Taikyaki: a japanese fish-shaped pastry, usually filled with red bean paste. Typically served warm & so yummy!

Sushi: I typically stay away from seafood, but felt that I couldn't visit Japan and not try a piece of sushi (especially since those who I was traveling with wanted it for every meal haha)
[the plethora of places selling sushi had me thinking about fish consumption in Japan. After researching, I wrote a post about the information I found. Check it out here
]
Vending Machines: the plethora of vending machines in Tokyo is comparable to the number of people living in the city. At least once, order something from a vending machine. However, keep in mind how much plastic that runs through those machines, please don't overdo it.
*Fun fact- Tokyo has the most Michelin star restaurants of any city in the world!
What to pack for a trip to Tokyo: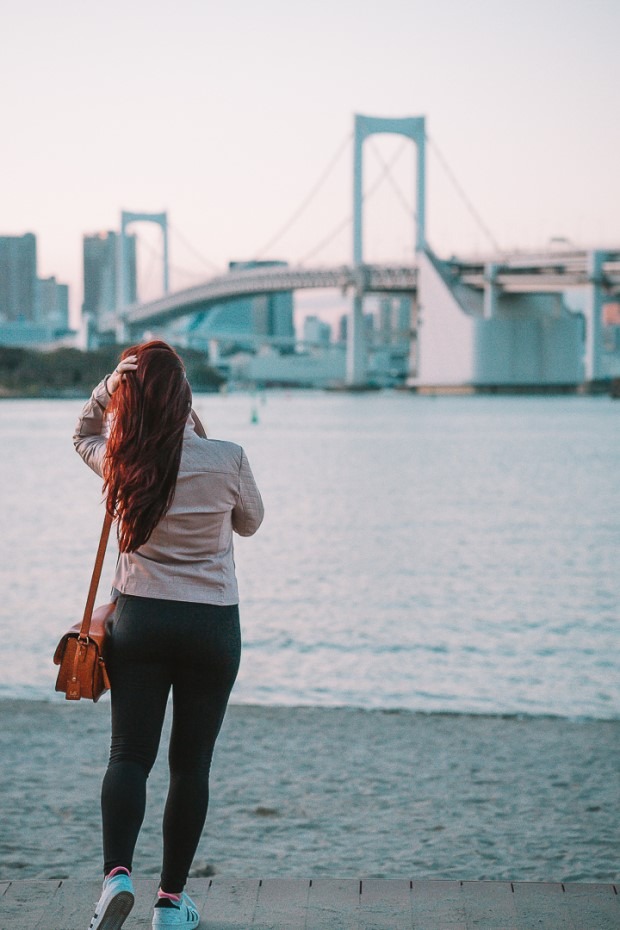 Comfortable shoes to walk around in: You will be doing a lot of walking in Tokyo, so comfortable shoes you can wear all day should be the first thing you pack
A small lined bag for inside of your purse or backpack: Tokyo is extremely clean, yet there aren't many public trash cans, so you will need to hold onto your garbage waste when you're walking around the city. Having a lined bag with you will help make it easier to do so.
Reusable water bottle: You can find & purchase reusable water bottles anywhere, and since the water is safe to drink you won't need a fancy one. Having a reusable water bottle with you will prevent you from paying for drinks all day, and help avoid how much plastic you waste.
Travel Credit Card: Our Visa was accepted everywhere we wanted to use it, but I've heard that American Express may not work too great in Japan. We LOVE our Chase Sapphire Preferred card, especially because using it allows us to earn points that we redeem for free travel.

Considering signing up for this stellar travel rewards credit card? Please do so

here

. If you sign up for this Chase credit card you can now earn 60,000 bonus points (used to be 50,000 bonus points.

Layers: Tokyo's weather can be fairly mild, but I would suggest dressing in layers so that you can spend all day out without having to waste time going back to your hotel for a jacket

Universal Adapter: the outlets in Japan are similar to US standard, but are two pronged, so if you have a three pronged plug, you'll need an adapter.
click image to find out more!
What to see & do on your first trip to Tokyo:
This is only a short list of the things you should see and do on your first trip to Tokyo. There is much more detail provided in this post.
Visit Teamlab Borderless

Explore the Asakusa area & the Sensoji Temple

Walk around the Tsukiji Fish Market

Go to the top of the Government building

Drive like a Mario Kart player

Explore Ginza

Walk around Harajuku

Enjoy a night out in Shinjuku