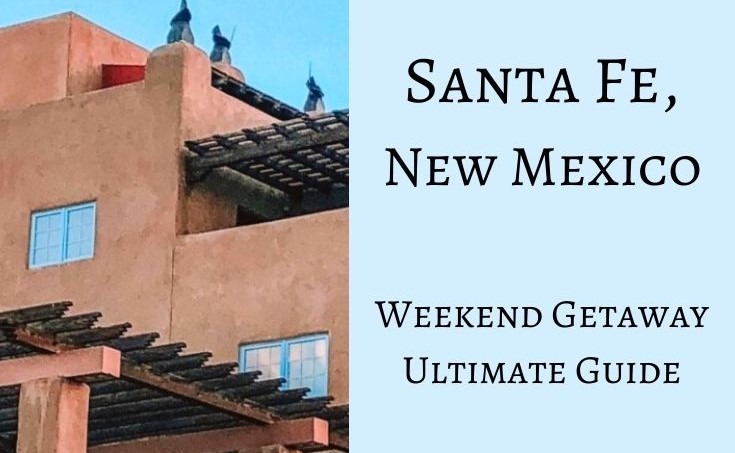 Santa Fe, New Mexico Weekend Getaway
Travel guide to New Mexico's beauty, Santa Fe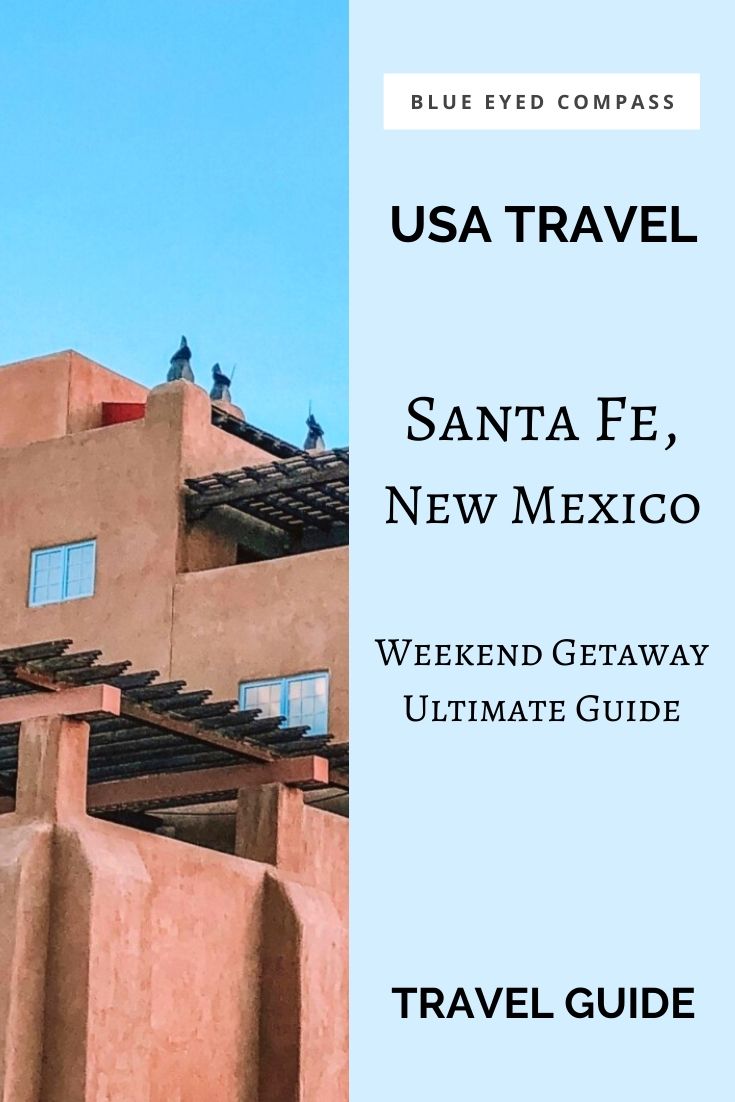 Disclaimer: This page contains affiliate links to products and tours that I have used for my own travels, purchased & enjoyed. Clicking these links does not cost you anything, however doing so will support Blue Eyed Compass and allow the site to continue. THANK YOU!
Santa Fe New Mexico is a perfect destination for a weekend getaway at any age. Known for its unique architecture & art scene, Santa Fe will keep your eyes & stomach full. The city combines modern healthy lifestyle with historic spanish charm, which makes it feel like something out of this world.
Included in this post:
Best time to visit Santa Fe
How to get around the city
Top Things to do in Santa Fe
Excursions outside of the city
The best places to eat & more!
Travel guide for a Weekend Getaway in Santa Fe, New Mexico
Best Time to Go
Santa Fe is a perfect weekend destination year-round! Depending on what you want to do while visiting will help to decide when to go. In the winter months, Santa Fe is chilly and dry, with snow in the nearby mountains, so is a great time to visit for skiers. Where as in the summer, the days are hot and the nights are warm. Personally, I prefer fall & spring, as the weather will be warm without the heat.
Weather in Santa Fe
A great thing about Santa Fe is the 350+ days of sunshine each year. There is a monsoon season towards the end of summer but visitors will most likely only see rain for an hour or two in the afternoons. With temperatures ranging from 40 degrees Fahrenheit in the winter to 85 degrees in the summer, travelers are almost guaranteed to experience a wonderful mild weather setting no matter when they visit.
Transportation/Getting Around Santa Fe
Downtown Santa Fe is very walkable, however if you stay outside of town you will need a car or need to use a ride share service. Luckily there is plenty of parking in the downtown area. There is a bus system in place for public transportation but with most of the major sites being within walking distance you may not even need it.
Top things to do in Santa Fe:
There is no shortage of unique things to do in Santa Fe. Here is a list of places to see and things to do that I wouldn't miss when visiting Santa Fe:
Stroll along The Plaza
The Plaza is the central historic district of Santa Fe. It's the hub of the city, and on weekends there are often events in the streets. This 400 years old center is where you'll spend most of your time, so go slow and soak it all up.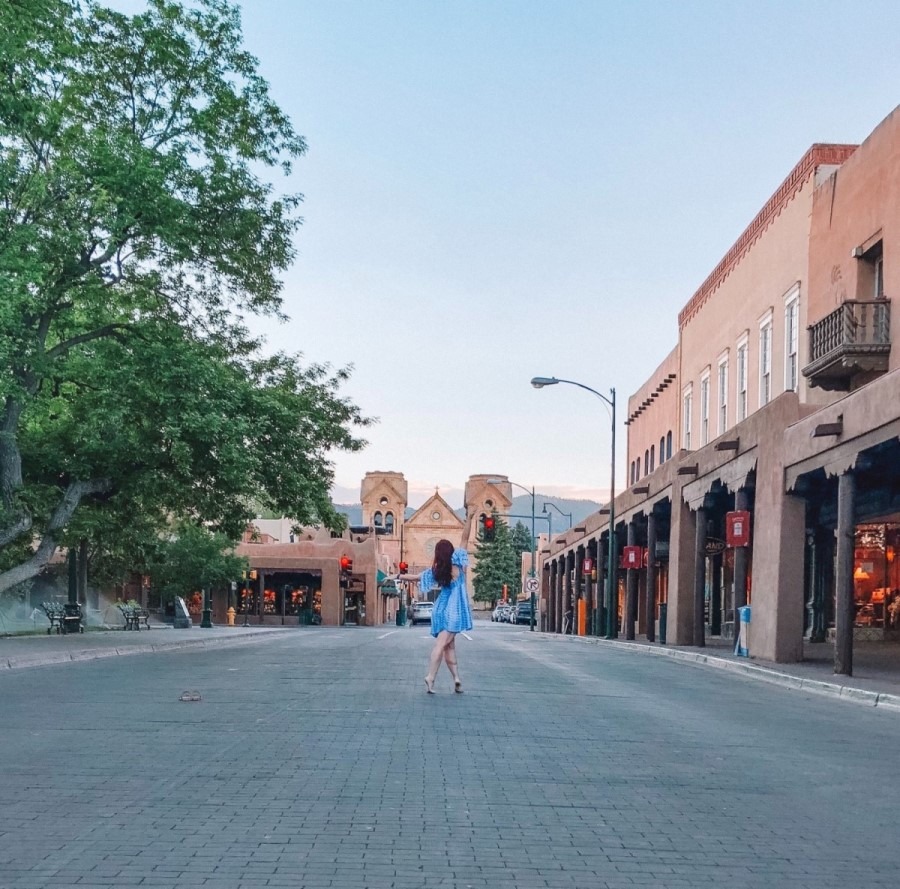 Purchase turquoise jewelry along the Palace of the Governors
The Palace of the Governors is the historic building where Spain ruled over the American Southwest in the early 17th century. While you can pay $12 to enter the building, I think it's more fun to spend your time underneath the outdoor arches of the building. You'll find beautiful turquoise jewelry pieces handmade by locals here. These outdoor vendors typically have better prices and you can barter with them.
Walk through the Loretto Chapel
While I can't claim this to be the coolest church I've ever been into, the Loretto Chapel holds quite a bit of history for the Santa Fe area & is worth a visit.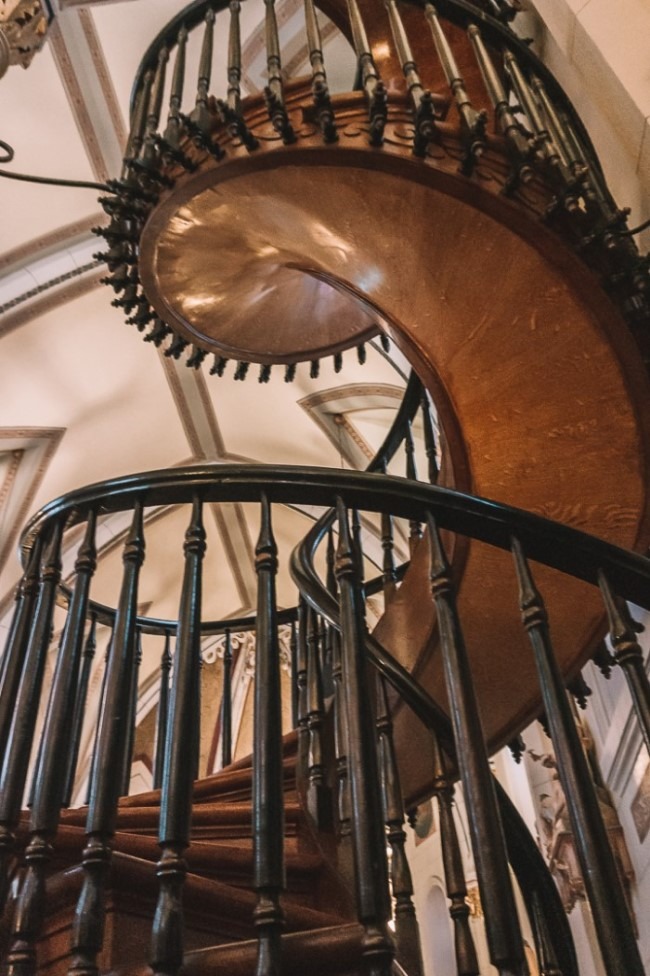 Enjoy a tasting at Santa Fe Spirits
Known for their barrel aged whiskey's this distillery creates delicious spirits that embrace the spirit of the Southwest region.
*Santa Fe Spirits is a short drive outside of the historic district & opens at 3pm daily
Mesmerize your senses at Meow Wolf
Meow Wolf is an immersive and interactive experience that embraces weirdness & challenges societal norms. For $30 you can spend an afternoon in this multi-sensory exhibit and be delighted for hours by the designs.
Sun-Thurs 10am-8pm
Fri & Sat 10am-10pm
Cost: $30 general admission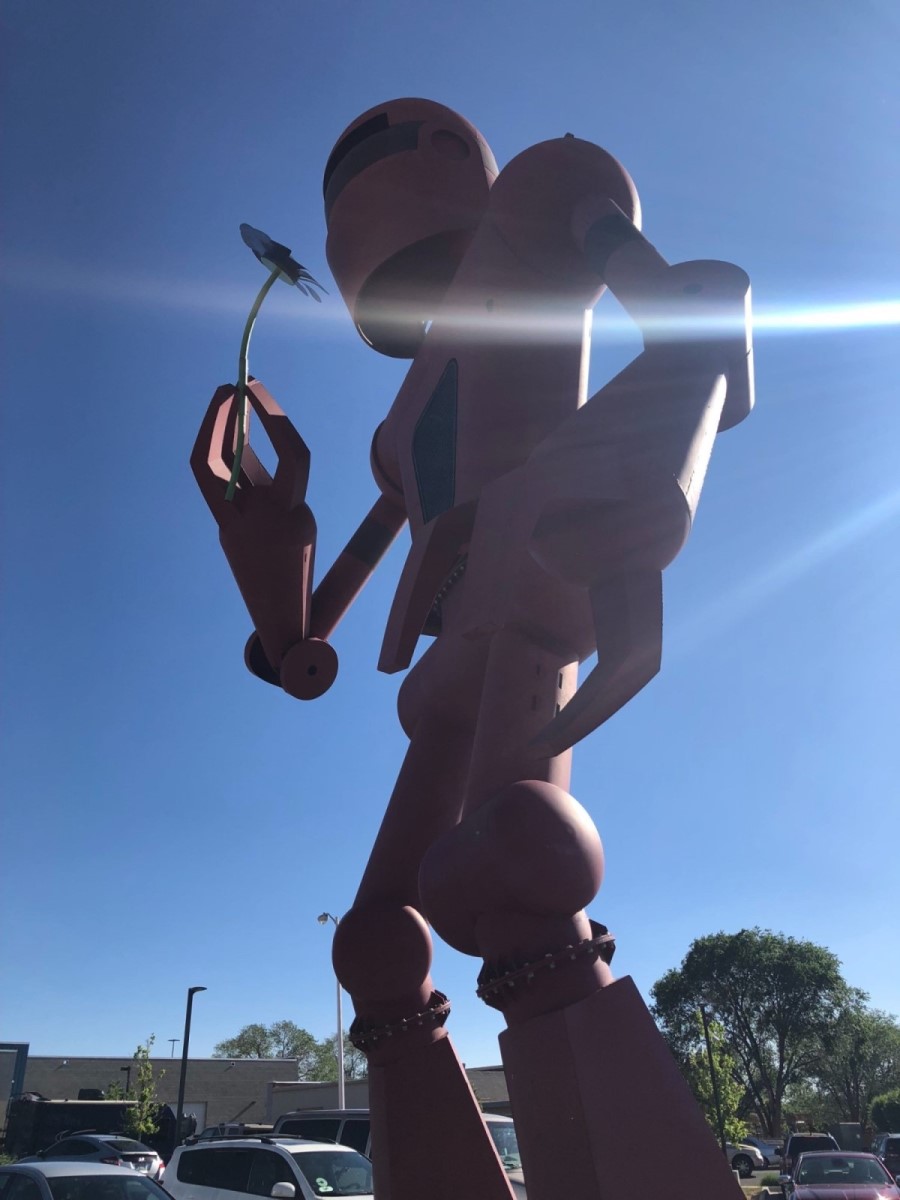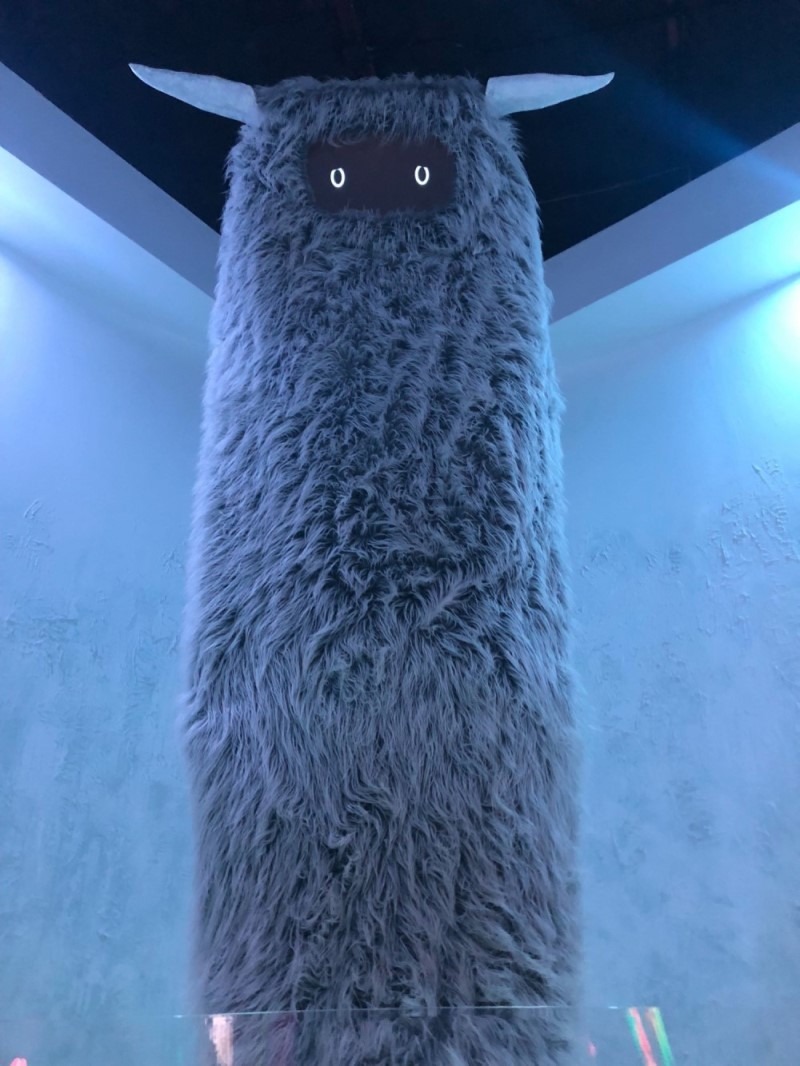 Noisy Water Winery; green Chile wine
New Mexico has a thing with green chiles. And by 'thing', I mean they're obsessed with them. You'll find green chiles (and red too) in almost every dish. Noisy Water Winery took it a step further by creating Green Chile Wine! Stop in to their tasting room in Santa Fe and enjoy a sample of this spicy wine, along with their other delicious options.
Kakawa Chocolate House
This specialty chocolate house just outside of The Plaza is a chocolate lovers dream come true. Kakawa Chocolate House makes chocolate elixirs dating back to Mayan & Aztec times. Stop in for a tasting and order yourself a cup of your favorite elixir. Don't worry the staff here are extremely friendly and offer plenty of samples so you can find your favorite – mine was the Jeffersonian flavor made with nutmeg. There are more unique flavors like coconut hibiscus and french lavender. And if you like it purchase a bag to bring home with you or for your friends.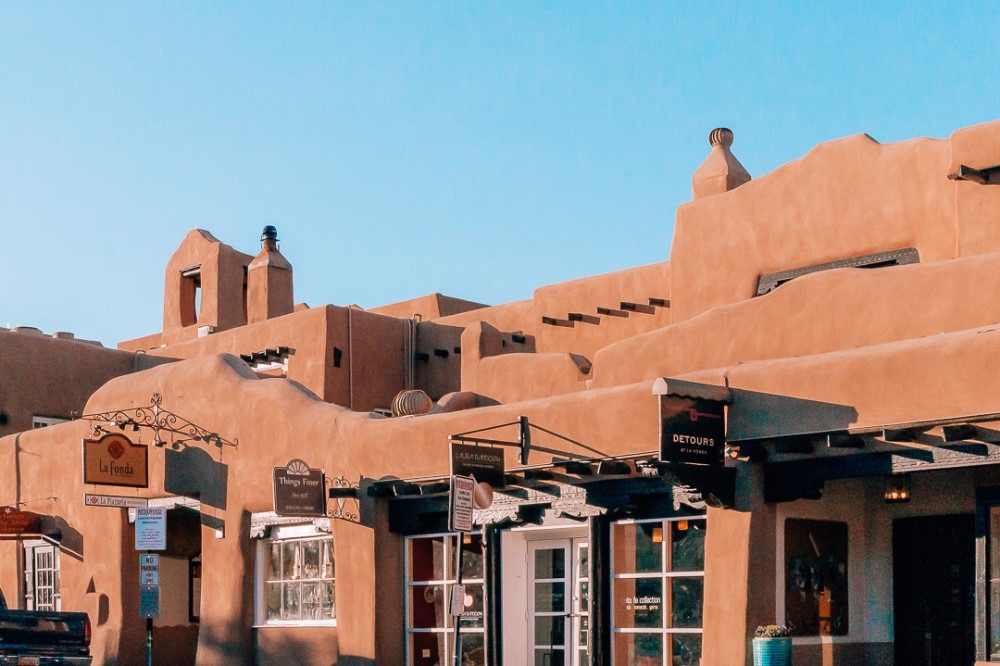 Santa fe Railyard Arts District
The Santa Fe Railyard Arts District houses many of the art galleries that travelers come to explore in the area. It's well worth a walk through, and houses a brewery and delicious coffee shop too. The last friday of each month the area hosts an Art Walk where artists display their work, musicians play and more.
Visit the Santa Fe Opera & Tailgate beforehand
There is a local known tradition of tailgating at the Santa Fe Opera before the performance begins. It's like a combination of class with cowboys, so don't feel as if you need to pack your gown or tuxedo, come dressed in what you're comfortable wearing and enjoy the performance.
The parking lot opens about three hours before the start of the shows, so you have plenty of time to enjoy your dinner and sunset from your tailgate.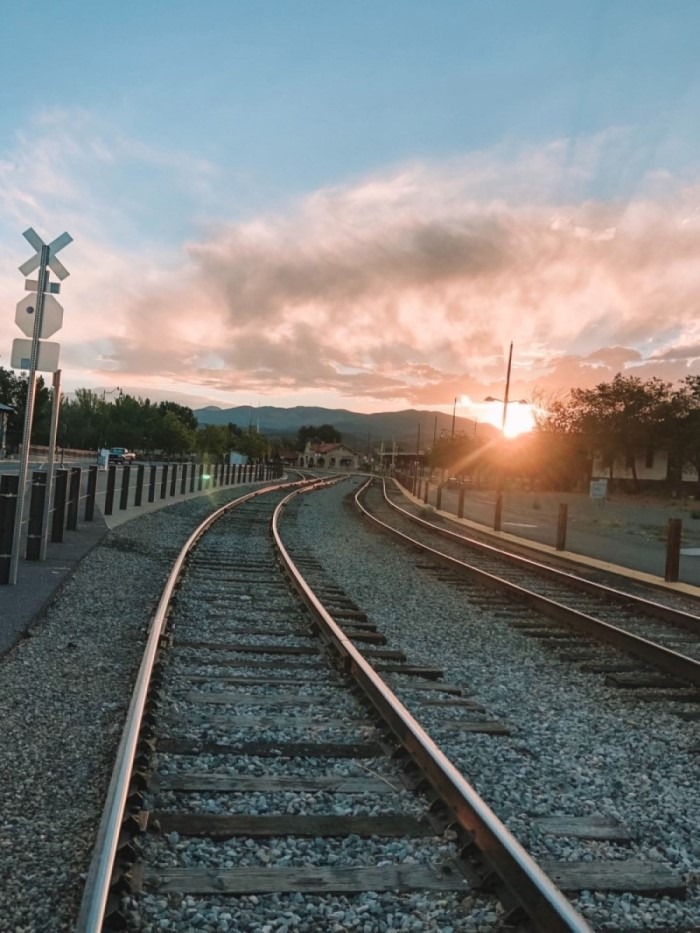 Here are the places that we tried and where locals suggested we dine in Santa Fe:
New Mexico is home to so many unique & hidden gem spots. Here are the places around the area that we took time to explore during our weekend trip to Santa Fe:
Kasha Katuwe Tent Rocks National Monument:
An hour outside of Santa Fe lies this 1.5 mile (one-way) hike. It's best known for its tent rocks, which are unique cone shaped rock formations. The landscape here reminds me of Luke Skywalker's home planet of Tatoowein in Star Wars. My advice, go when it opens so you can enjoy the hike & views without the crowds. *Check if the trail is open as it often closes during the winter months due to weather and snow.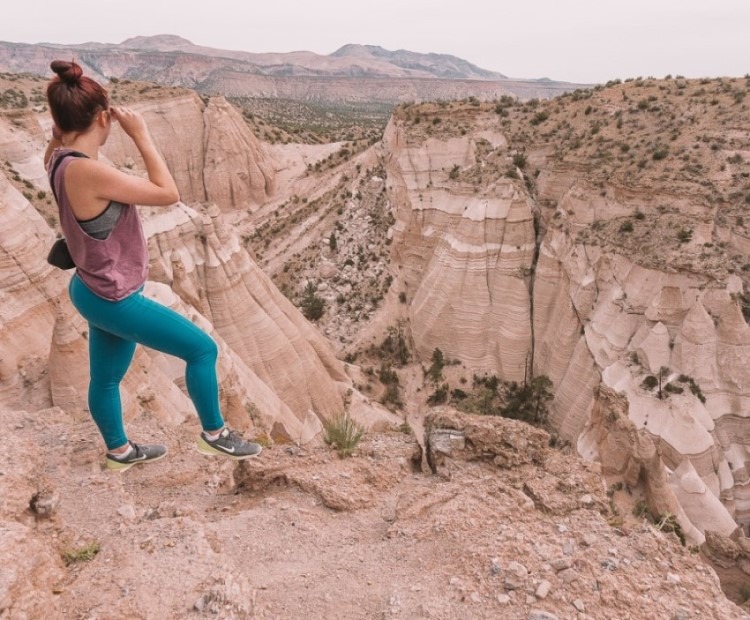 Taos, New Mexico:
If you're visiting Santa Fe in the winter and are a fan of skiing and snowboarding, I would suggest scheduling time to visit Taos, New Mexico. Travelers take the high road to Taos from Santa Fe and will be greeted by a town with charm similar to Santa Fe's but on a smaller scale. This area has access to great mountain sport slopes, and a quintessential plaza area. *Be warned, the restaurants in this area are lacking in existence and in healthy food fares, so plan accordingly.
*On your way to Taos you'll pass the El Santuario de Chimayo. This is a Catholic pilgrimage site on road to Taos, and worth a quick stop to explore.
Classical Gas Museum:
Probably one of the bizarrest and yet coolest places to see, the Classical Gas Museum is a great stop on your way back to Santa Fe from Taos. This 'museum' is free to enter and features classic gas pumps, neon signs and so much more from times throughout American history.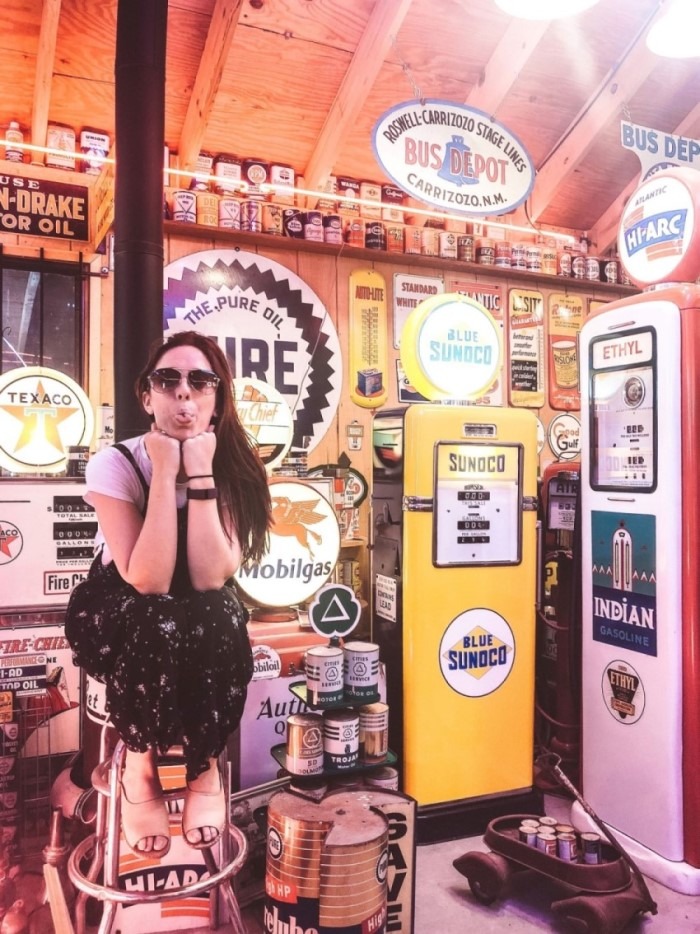 Fun Facts about visiting Santa Fe, Nex Mexico:
-Sopapillas should come for FREE at the end of your meal. If you see otherwise the food may not be traditionally made New Mexican food.
-Northern New Mexico is known for blue corn, southern New Mexico for white corn. So be sure to try blue corn tortillas with your meals.
click image to find out more!