Travel Guide to Kauai Hawaii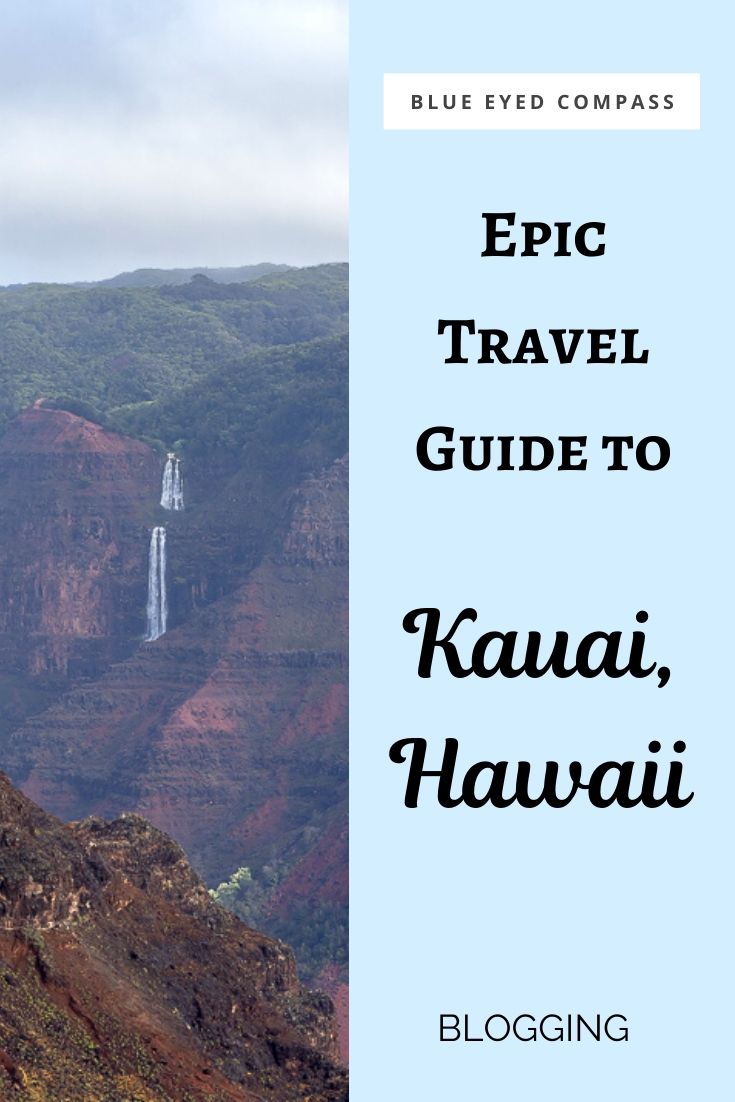 This page contains affiliate links to products and tours that I have used for my own travels, purchased & enjoyed. Clicking these links does not cost you anything, however doing so will support Blue Eyed Compass and allow the site to continue. THANK YOU! You can view our disclosure page for additional details
Kauai is one of the smaller islands that travelers frequent in Hawaii. It's known as the 'Garden Isle', and for good reason – this island is extremely lush & still feels a bit wild. We loved the wildness of Kauai, especially since it's the oldest of Hawaii's islands, and travelers can still enjoy a less crowded Hawaiin getaway (compared to Oahu's Waikiki beach).
Kauai is best for those looking to explore the great outdoors. There are endless hikes that lead to gorgeous view points, and stunning beaches worth the two hour drive to get to for beautiful snorkeling & scuba diving.
While you can, of course, enjoy some epic lounge time at a five star hotel in Kauai, if you visit here you should enjoy the lush landscape that locals proudly boast about.
Getting to, in and around Kauai
As it's an island, you need to get to Kauai via airplane. You can fly from another Hawaiian airline or from the US mainland.
If you need help finding great airline deals save your destinations & dates here.
The Kauai airport is quite small, which makes it easy to navigate for travelers who feel anxious when traveling. The airport is shaped like the letter 'T' with the airport gates essentially being open spaced/outdoors.
Visitors to Kauai will immediately notice that the whole of Kauai is stunningly green as soon as they walk out of the airport doors. If you've visited any other Hawaiin islands then you know there will be frequent sightings of wild chickens. Well in Kauai, the wild chickens are even more prevalent!
Enough about the adorable wildlife… Kauai does not have a ton of infrastructure (which is something to love about the island), so you will need to rent a car if you wish to explore the island beyond your hotel.
If you're a fan of saving money & good deals, then I'd recommend renting a car through your Costco membership.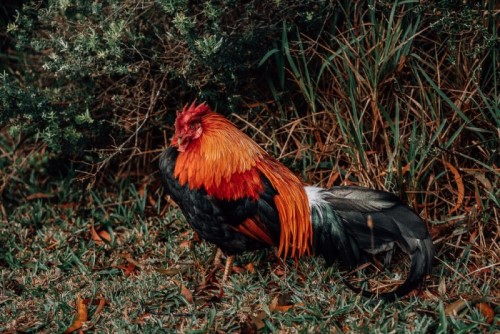 There seems to be two versions of getting around Kauai; either seamlessly with no traffic or being stuck in traffic behind the same car for hours. This is because Kauai has only a few main roads on the island. Single lane roads, not highways. So, when it's commuting time for the locals, traffic will be dense. Keep that in mind when you drive around on your trip to Kauai. *Also, as much as we innately dislike traffic, try to keep an open mind & love the fact that Kauai is still somewhat underdeveloped compared to its counterparts like Oahu & Maui. You can still enjoy a more laid back and authentic time in Kauai than you can elsewhere. Embrace that!
Top things to do in Kauai
Every Hawaiin island has so much to offer to travelers, and Kauai is no different. Except, think of Kauai as the wild, older sister to the other islands. There are over 60 beaches & so many less traveled hikes waiting for you to explore them!
This list of top things to do in Kauai is in no particular order, so be sure to create a map to visualize the best way to spend your time here.
Enjoy cocktails at Lava Lava Beach Club
Located at the Kauai Shores Hotel Club, Lava Lava Beach Club is a beautiful mix of hotel comfort without the extreme price tag, plus it's the only 'toes in sand' restaurant you may find in Kauai.
I'm still in awe over their 'Skinny Dipper' cocktail that has fresh passion fruit juice & mint. Order one of those bad boys and sit at one of the tables in the sand under their gently swaying string of lights. All while enjoying your view of the ocean, Kauai's mountains, and live music strumming in the background.
*Dress is low key
Catch sunrise on the beach in Ka'paa
The sun rises near Ka'paa so it's the best area to catch a gorgeous sunrise
See Kalalau Valley from above
Drive to the Kalalau lookout & witness the view point that's been in many feature films. This peak into the Kalalau Valley is what any novice Hawaiin traveler would expect to experience, and an excellent way to fall in love with Hawaii easily.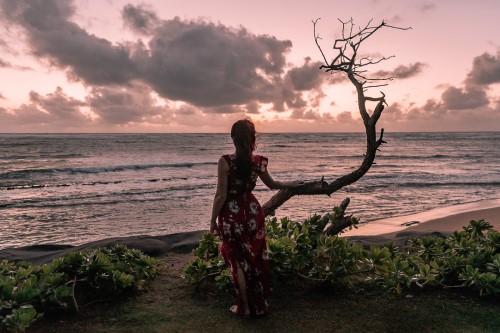 View Waimea Canyon from above & below!
Waimea canyon is known as 'The Grand Canyon of the Pacific'! And it does not disappoint.
It's located about one and a half hour drive from Kapaa. If you aren't a fan of hiking you can enjoy the gorgeous views of the canyon at the Waimea Lookout. There is a short trail to get to the good view point & it can get muddy, but is only a short five minute walk from the parking lot.
There are multiple hikes down into the canyon. I almost always use the All Trails app to find hikes when traveling. You can find Waimea Canyon hikes here.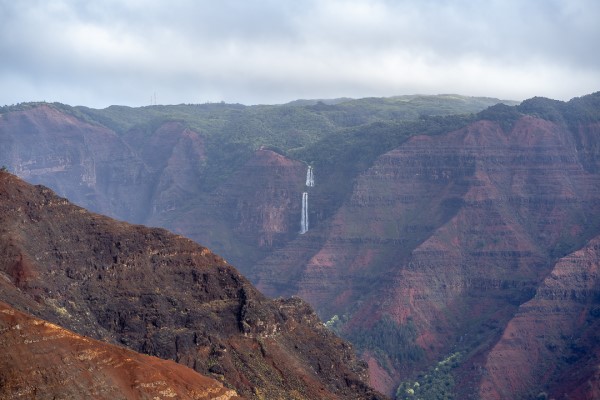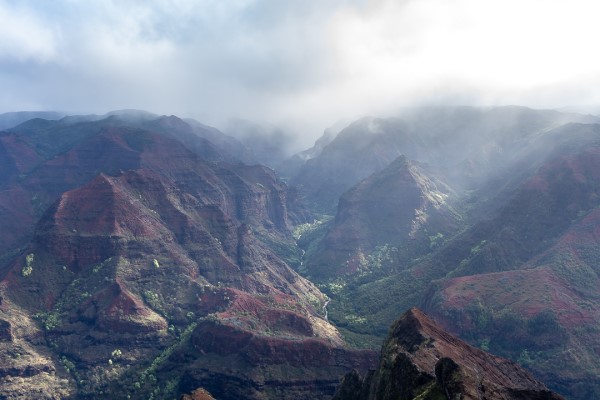 Relax on Kekaha Beach
I love that Hawaii has a variety of beach types, but I know many who prefer those miles of soft sand, smooth water type of beaches – which is exactly what Kekaha beach is like.
Spend an afternoon lounging at Kekaha's long, soft sand beach and teal, calm waters.
When you're ready for refreshments at Kekaha go to…
Waimea for lunch
There are only a handful of local joints in Waimea, and I can happily recommend the thai food place. They offer fresh smoothies & coconuts which will make any vegetarian traveler happy.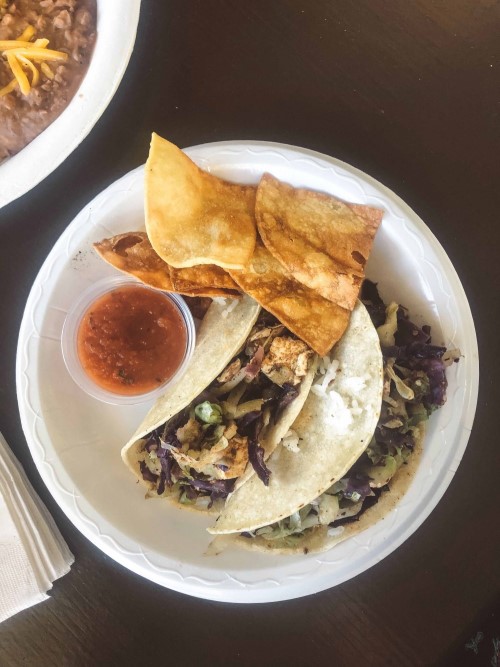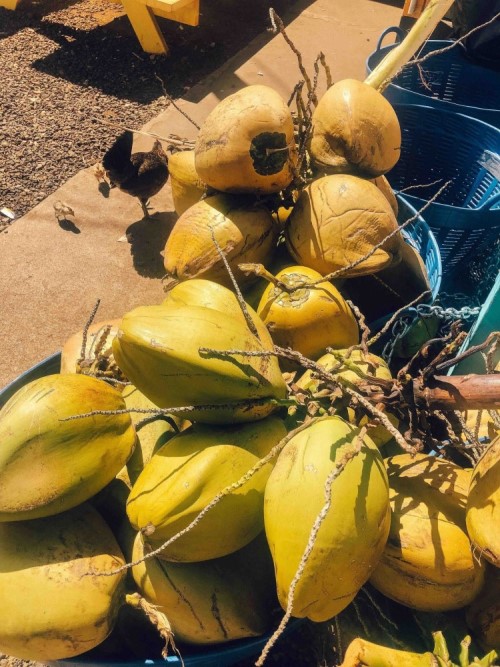 Visit the Na'pali Coast
Visitors can explore the 15 mile stretch of the Na Pali Coast from a boat or hikes. The hikes are quite strenuous & will require careful planning to do, where as a visit by boat is much more manageable for many.
Capt Andy's was recommended by quite a few people when we researched which boating company to use in Kauai. And they have a great compilation resource about hiking around Na Pali here
Be adventurous & get to Palihua Beach
I love this wild beach. The journey to get to Palihua beach is a blast (worth the laughs & jostling) and you never know what kind of weather you will get here.
Be sure your rental car can handle terrain, as driving to Palihua beach requires three miles of dirt road and then some sand. In fact, once you find the large tree near the beach, park your car there. We found a poor guy who tried to drive the sand dunes & got his car stuck. Insert hilarious video of Marcus helping with the car.
Palihua is a long, sandy beach with gorgeous views. However, as it's on a more secluded side of the island has the possibility of lots of wind.
Don't let the dirt road or the wind deter you. As Palihua is more difficult to reach, it means you will basically have this beach to yourself. If you know of or have experienced Over Tourism before then you know that having a beautiful Hawaiian beach to yourself is a rarity.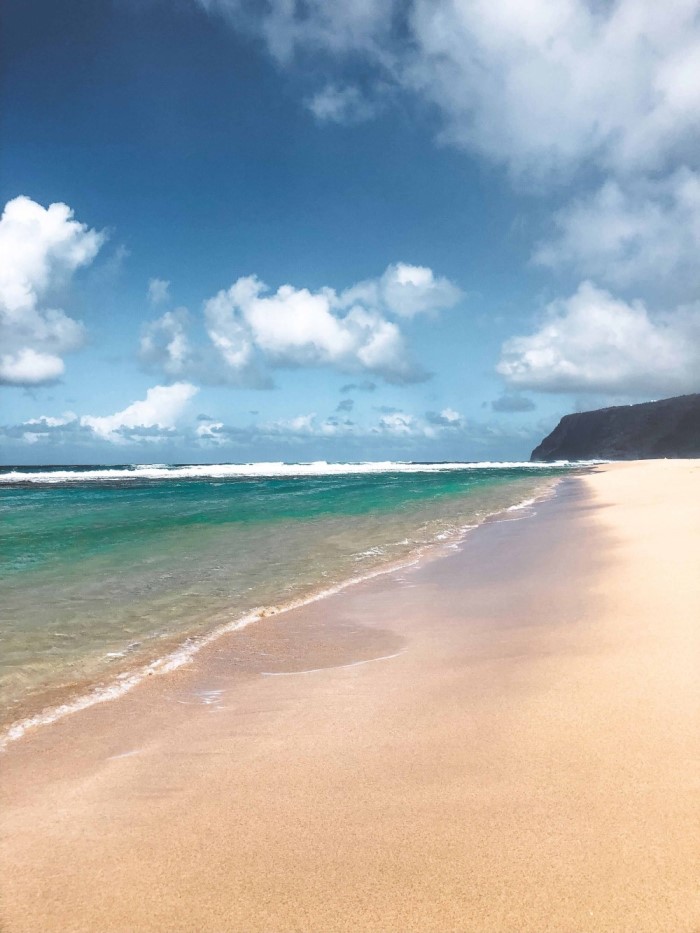 Stock up on Kauai Coffee
Once you leave Palihua beach you'll be close to the Kauai Coffee Company! Yes, there will be tour groups here, and there is a strong possibility it will be a lot of elderly, but there are free samples of every flavor they offer, and typically a bulk discount. Imagine, a one stop shop for all of your souvenir gifts for friends & family!
Hike the Sleeping Giant Trail for sunrise
I'm a sunrise lover, sorry to those who aren't fans of early birds. But, I promise hiking in mud, in the dark, is worth it to get the sunrise views at the top of the Sleeping Giant Trail.
We took the Nounou Mountain WEST trail, so I can't speak to the other trails to the top. The west trail was muddy, involved rock climbing (not very high, at most four feet tall) and stellar views. And I can't forget all of the wild chickens we saw!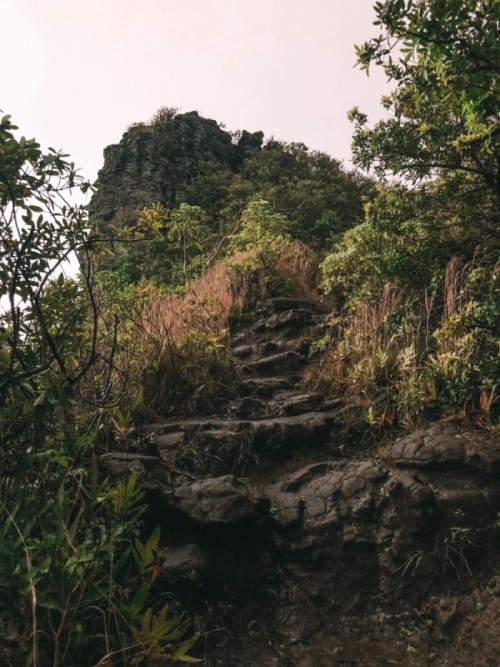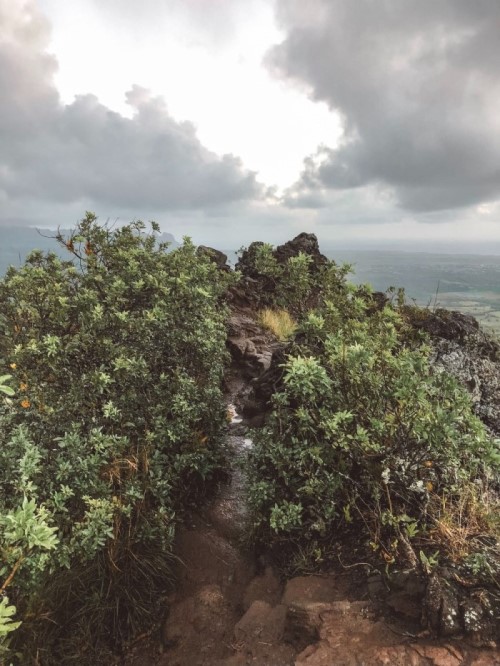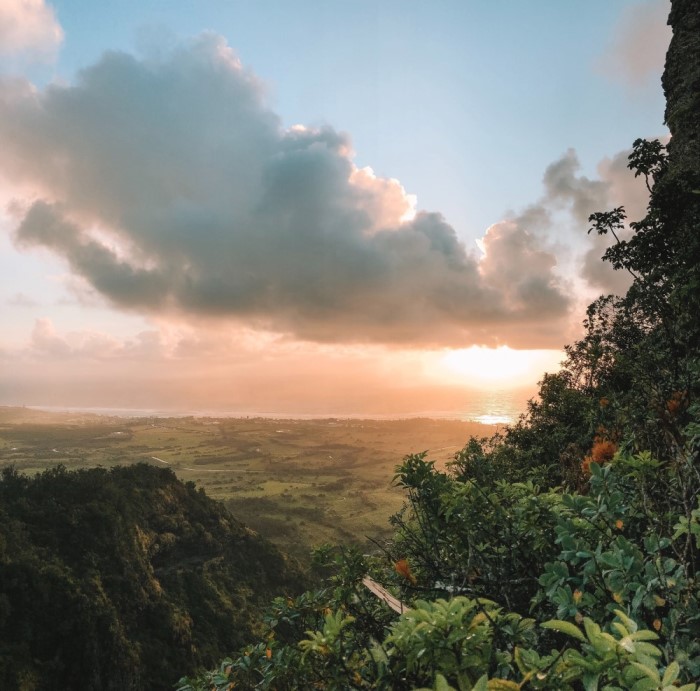 Check out the viewpoints of Wailua River State Park
Soak in the views of the Wailua river on one side & ocean views on the other
Spend a day (or more!) in Hanalei Bay
Hanalei definitely feels like a local neighborhood. Located on the northern side of the island, it requires driving a winding road to get down to the bay. En route you'll experience stunning views and quite a few scenic overlooks.
*If the weather is rainy or stormy the main road to get to Hanalei Bay could be closed.
Relax on the beach at Hanalei Bay – you may even catch a local surfing competition. The north side of Kauai has much moodier weather than you may anticipate any Hawaiin island to have. It reminded me of the beaches in the US Pacific Northwest, but the low key vibe is extremely relaxing, so worth a visit regardless of clouds.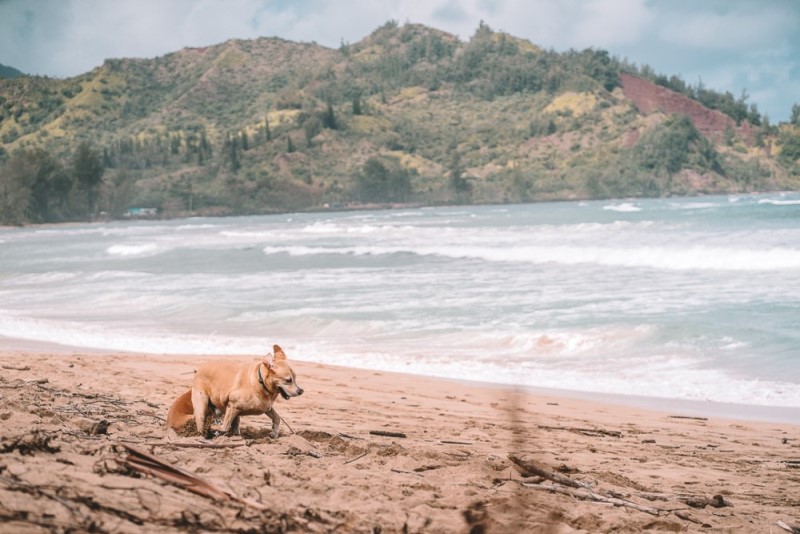 Taste the local flare at the Hanalei Bay food trucks
While all of the food trucks had delicious sounding menus we chose Fresh Bite & Tumeric for vegan & vegetarian friendly fares. My advice, try the house made hot sauce from Fresh Bite (I may have tried to convince them to sell me a bottle of it, it's that good).
Make your way to Makua "Tunnels" Beach
Makua Beach is best known for its stellar snorkeling, and gorgeous backdrop of the island. It's located near Hanalei Bay, so plan your trip to this area accordingly. Parking can be difficult to find at the actual beach, so if you see a spot at Haena beach park there and walk to Makua.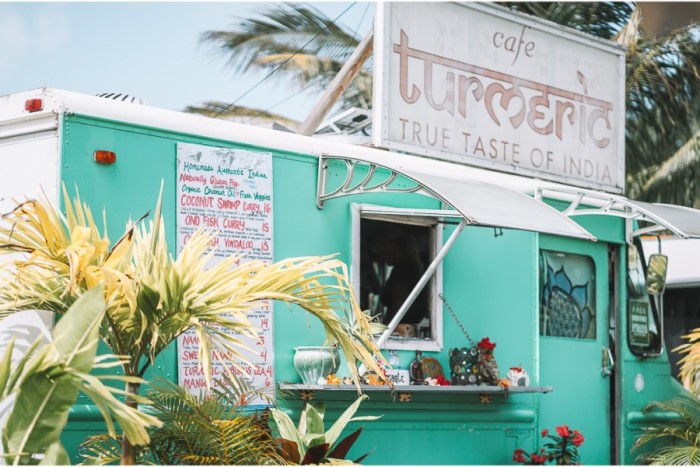 Enjoy Kauapea Beach
Kauapea beach is a bit difficult to get to but so worth its secluded views. Set your GPS to the trailhead at Secret Beach. You can park your car along the dirt path. Wear shoes you're comfortable getting dirty since you have to hike down a muddy path to get to the beach. (I did it in men's flip flops – typical hawaiin lifestyle where I forgot my shoes at home – and was fine on the hike down, albeit shaky). Once down to the bottom you'll enjoy a relaxing afternoon soaking up the sun on this secluded & pristine beach.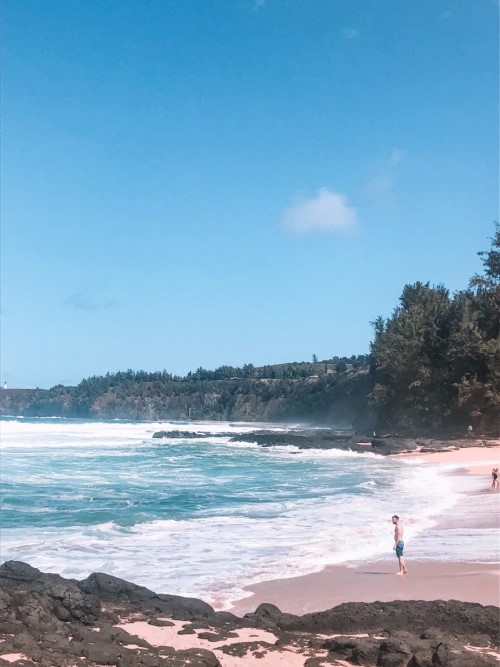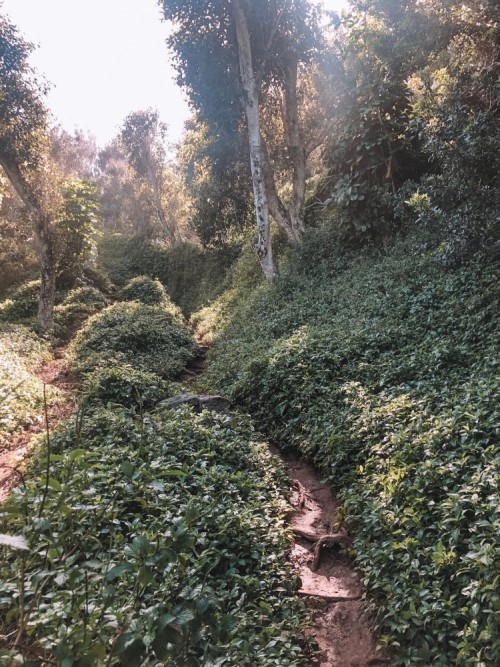 Sample local kombuchas at Potions
Potions is a kombucha bar located near Kapaa town. Each one is handmade by the owner & delicious.
Walk around Kapaa town
The store fronts in Kapaa town are reminiscent of an old western town but with far more color. Here you can find restaurants, water adventure rentals, an antique shop & so much more.
Walk along Shipwreck beach & the Heritage Trail
Located on the Hyatt's property, Shipwreck beach is the start of the Heritage Trail – if you go to one, you might as well visit both. The trail offers beautiful coastal views & is a nice easy walk along the cliffs. Know that the currents at Shipwreck beach are powerful so it's not ideal for casual ocean swimmers.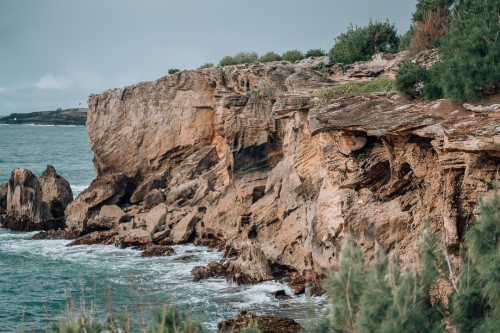 Snorkel at Poi'pu beach
Poipu beach is such a fun & cute beach area. There will be more tourists here, but that's because the water is clear and calm. Be sure to bring your snorkel gear to Poipu! There are two bay areas that combine to form Poi'pu beach. One is best for children & novice snorkelers… I'll be frank, I'm a fan of calm waters for snorkeling, so feel confident knowing I swam in both. Visitors can easily find parking across the street.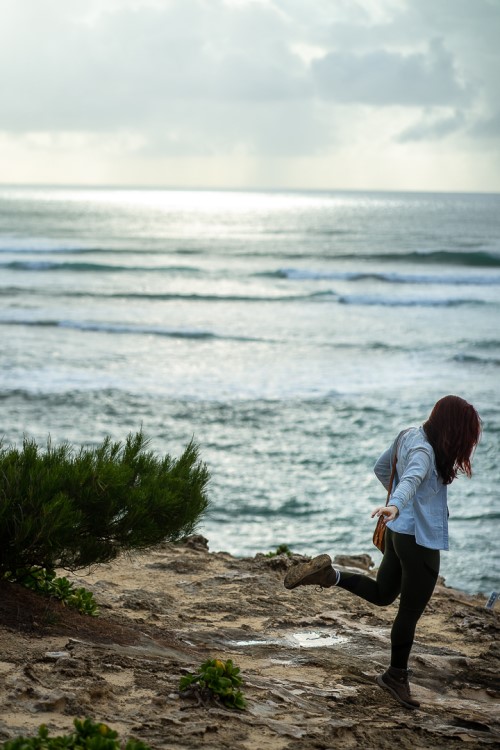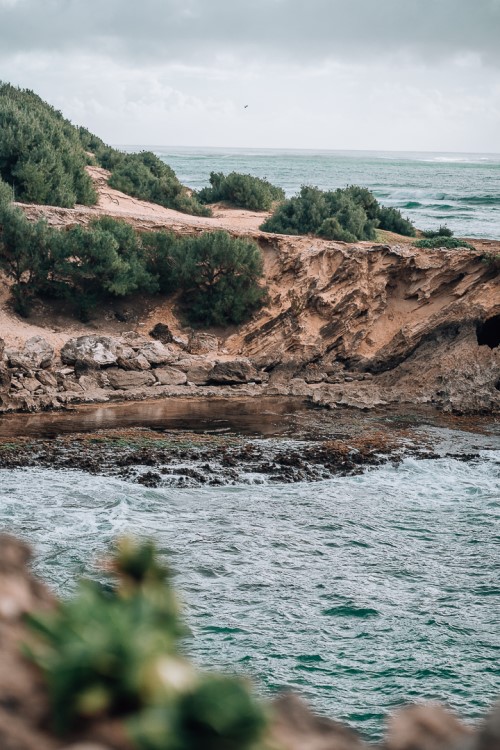 You can read about where you should stay in Kauai, Hawaii in this post: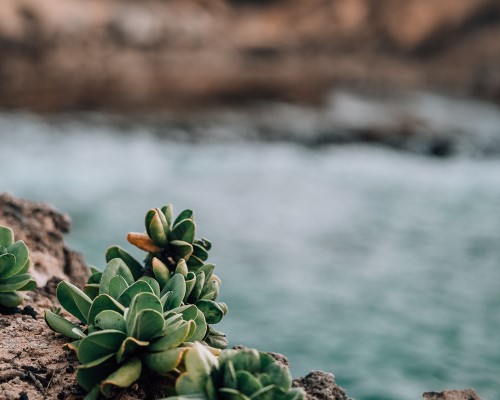 ✔ Stock up on fresh food & snacks at Papaya's Natural Food Store, outside of Kapaa town. Kauai is expensive at many restaurants, so enjoy local fruits & vegetables and splurge your money on water adventures instead. Papaya's has a fresh made to order area too that was great for our flight home.
✔ There is only one road to all places on Kauai, so there may be traffic. Plan your days accordingly so you don't waste time sitting behind the wheel of your car.
✔ Kauai is a much more laid back hawaiin island compared to Oahu and even Maui. I would suggest visiting Kauai if you are interested in lush settings, lots of outdoor activities & discovering hidden beaches.