Roma and La Condesa Neighborhoods of Mexico City
Updated November 11, 2019
Which neighborhoods to stay at when visiting Mexico City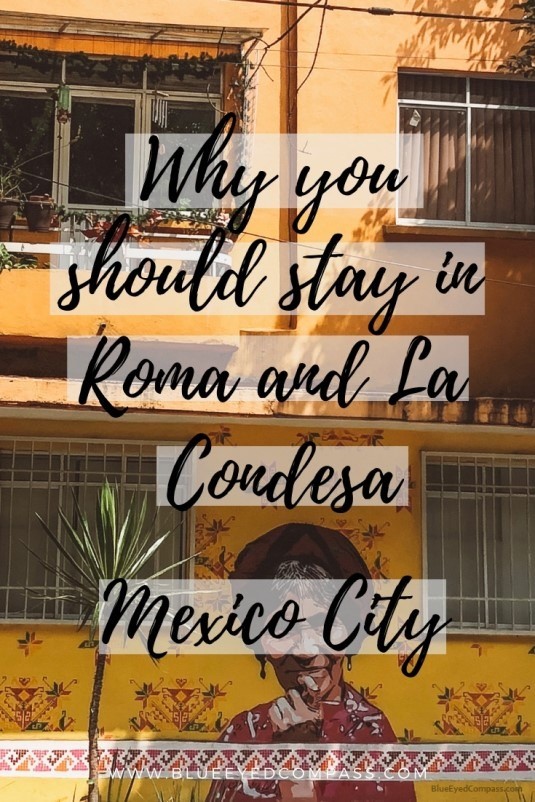 This page contains affiliate links to products and tours that I have used for my own travels, purchased & enjoyed. Clicking these links does not cost you anything, however doing so will support Blue Eyed Compass and allow the site to continue. THANK YOU! You can view our disclosure page for additional details
"What neighborhood in Mexico City should I stay in?" A question I asked myself with concern once our flights were booked, as I had very little knowledge about Mexico City and where it was safest to stay as a female traveler. When traveling for vacation, typically visitors are only staying for a handful of days, a week at best, so choosing the best area of a city to stay in is key to a great experience. This is why I cannot recommend enough for those traveling to Mexico City to stay in the Roma or La Condesa neighborhoods.
Here is why these are the
best neighborhoods
to stay in in Mexico City: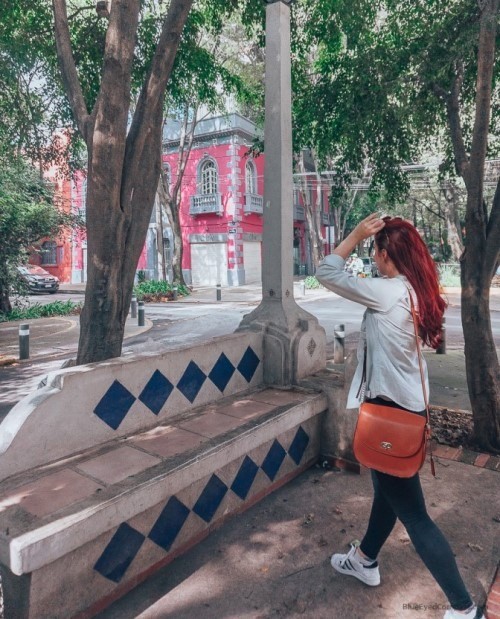 About the Roma & La Condesa Neighborhoods of Mexico City
Roma, Mexico City and La Condesa, Mexico City are bordering residential neighborhoods to each other, with overlapping lines of distinction between the two. Pedestrians can walk effortlessly and best yet, they're centrally located within the massively spread out Mexico City districts. Both are southwest of the historic district and a quick walk to the ever popular Chapultepec Park.
And for female travelers, the areas are very safe. We loved our time spent in Mexico City, but many locals (friends of friends) warned us of safety issues going as females to the city. Luckily, both the Roma and La Condesa neighborhoods of Mexico City are very safe for female travelers.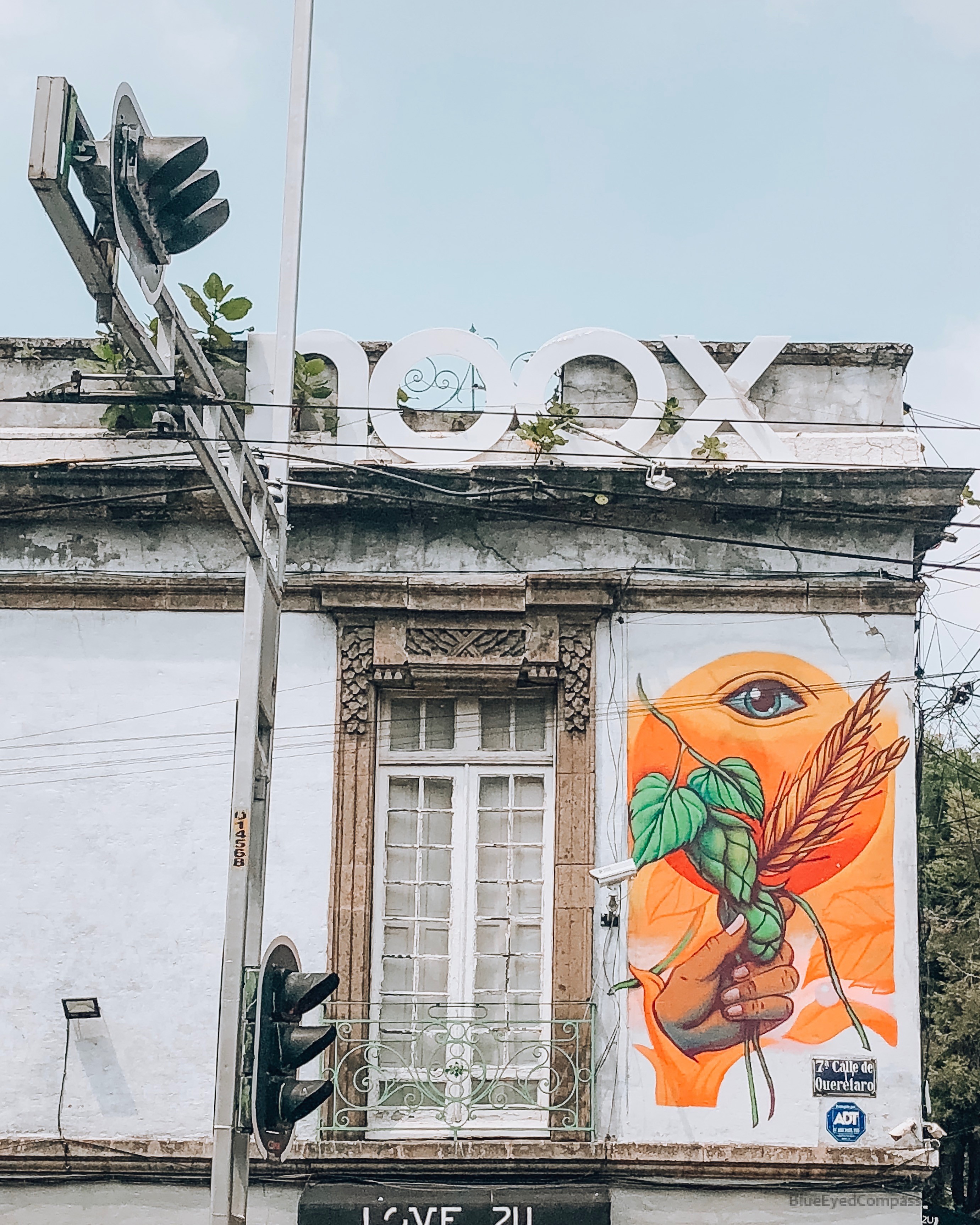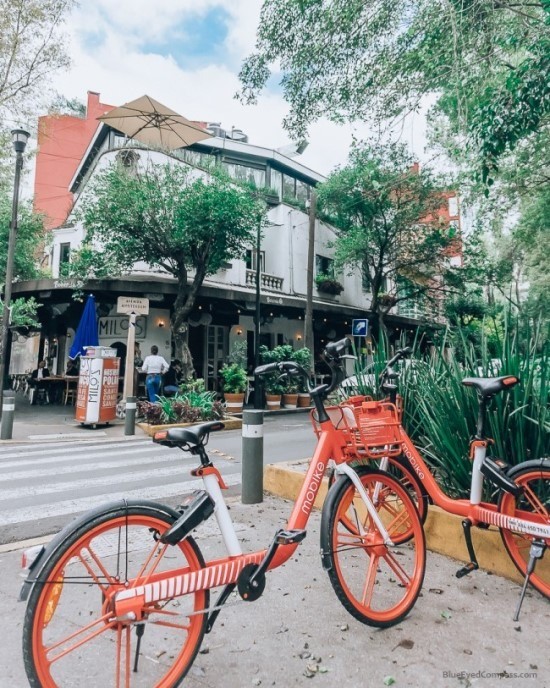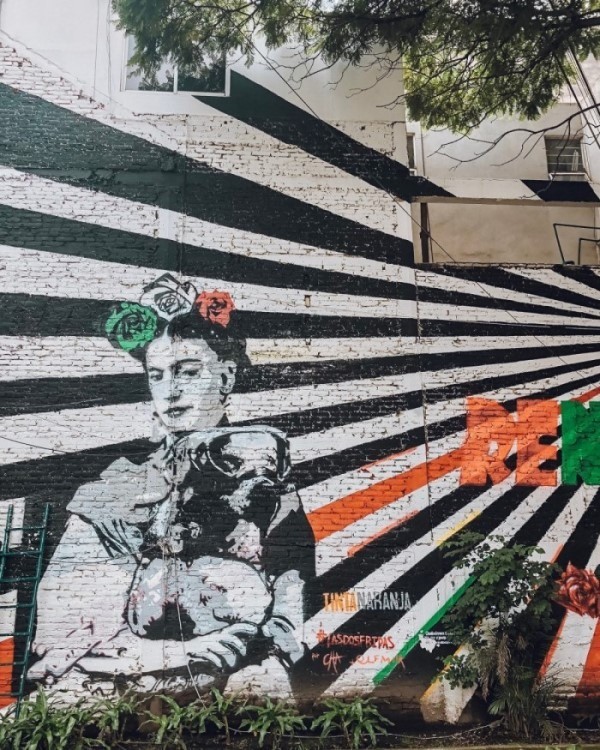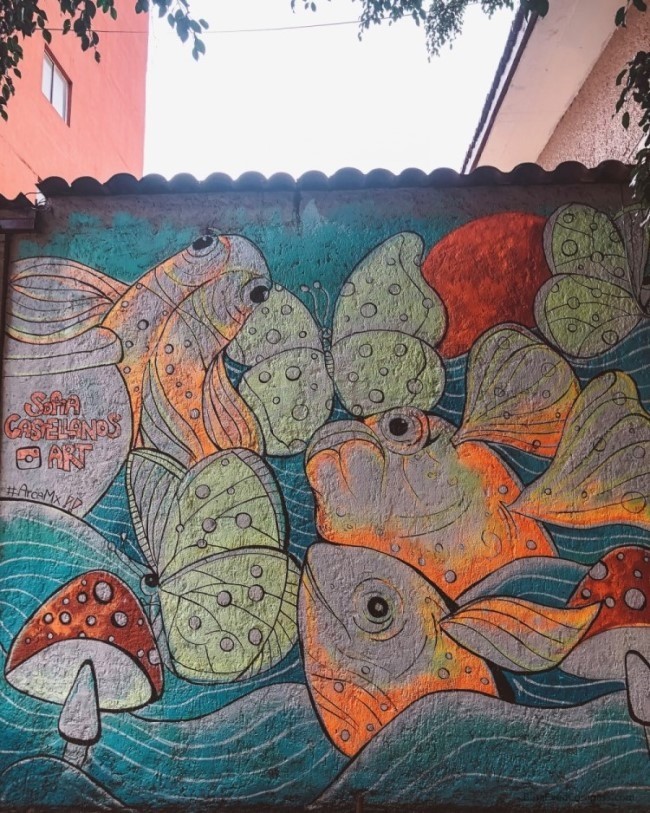 Visiting a major metropolitan city one would assume a hustle and bustle of passersby and brick and mortar as the only views in sight. Roma and La Condesa contrast from the centro historico district of Mexico City – which is what most people know the city for.
The Roma and La Condesa neighborhoods are home to whimsical tree-lined streets that guide you to scenic parks, where you can catch a breath of fresh air (literally!). This area was originally home to aristocrats and slowly transitioned to a place where artisans could set up shop, to now, where it is home to a multitude of quaint boutiques, aromatic coffee shops and delicious restaurants. Which gives the neighborhoods a bohemian & relaxed vibe.
All of this makes the Roma and La Condesa neighborhoods one of the most walkable places in Mexico City.
How to get around the Roma & La Condesa Neighborhoods
The best way to truly encapsulate life here is by walking. You could spend hours wandering the streets. I would suggest starting your day at La Cucurucho coffee shop, and ending at one of the many restaurants with a world-renowned chef. In between you will want your camera out as there is a multitude of exquisite street art throughout the area.
Street art is mixed between the colorful french style decor that favors an Art Deco design, construction areas (due to the earthquake of 2017, the Roma and La Condesa neighborhoods were hit the hardest), and contemporary buildings.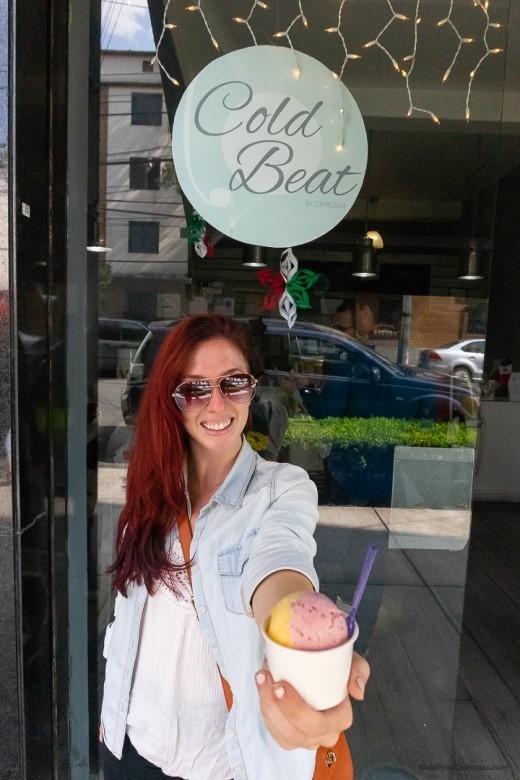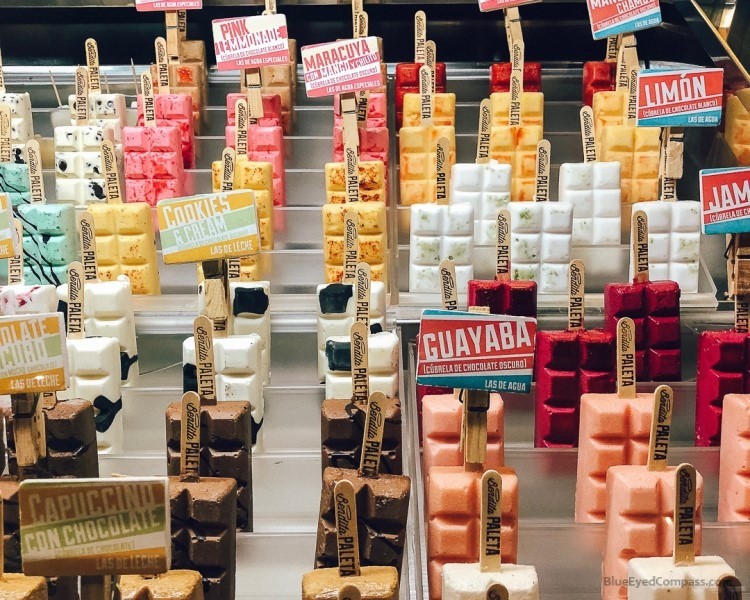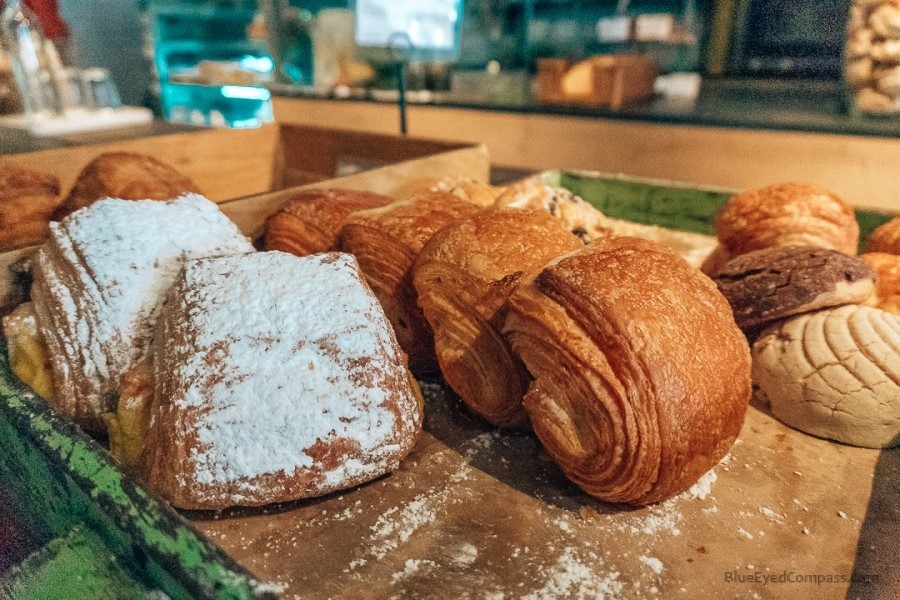 Why is the Roma & La Condesa Neighborhoods the best place to stay in Mexico City for travelers?
The quirky subculture that resides in Roma and La Condesa of Mexico City makes it the best place for visitors to stay. Staying here is safe and exciting, as each corner has a quirky new place to discover. You will be able to enjoy the antiquity and bustle of historic Mexico City, while sleeping in a neighborhood that is bursting with another sub culture entirely of its own persona.
Differences between Roma and La Condesa:
Roma is divided into two separate colonias: Roma Norte & Roma Sur
Roma is a bit edgier & cheaper than La Condesa
Scroll through to see more pictures from the Roma & La Condesa neighborhoods of Mexico City