Vegan Food in Mexico City
Last Updated November 12th, 2019
A self run vegan food tour in Mexico City, with our favorite places to eat!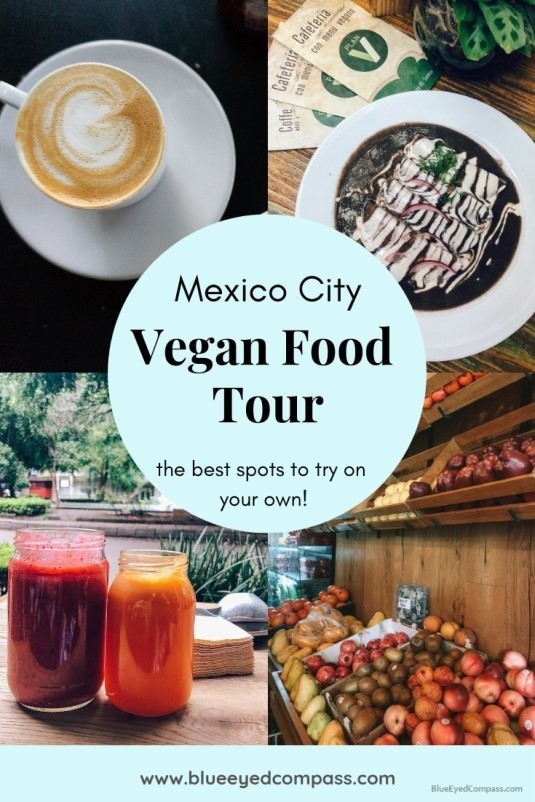 Most vegetarians and vegans already enjoy Mexican cuisine as it can very easily be made for a plant based diet.
There is one neighborhood in Mexico City that has done a particularly wonderful job at having great vegan food in Mexico City. The best part- it's all vegan AND it tastes amazing! Vegan food in Mexico City can easily be found, and lucky for Mexico City visitors is that the city is filled with good food options on every corner.
My sister and I impulsively decided to spend a day enjoying multiple vegan eateries around the Roma/Condesa neighborhood in Mexico City. I've included all of the places that we really enjoyed and in an order that follows along a walk throughout the area. Follow along the listed places below for a tasty vegan day!
Read More: Why Stay in Roma or La Condesa in Mexico City
*Note: the order of the places listed were done so to make it as convenient to walk around as possible. No backtracking or out of the way places.
Roma & La Condesa, Mexico City Vegan Food Tour
Chiquitito Cafe'
Simple, beautiful decor matched with equally delicious coffee. Start here to rev up your engines for your marathon day of eating.
Ojo de Aqua
This is a small chain in Mexico City, known for their fresh juices and entrees. Order a large juice from their extensive menu, and sit with a view of the park fountain. *Similar to ordering at Panera, place your order at the counter and receive a number that you bring to your table.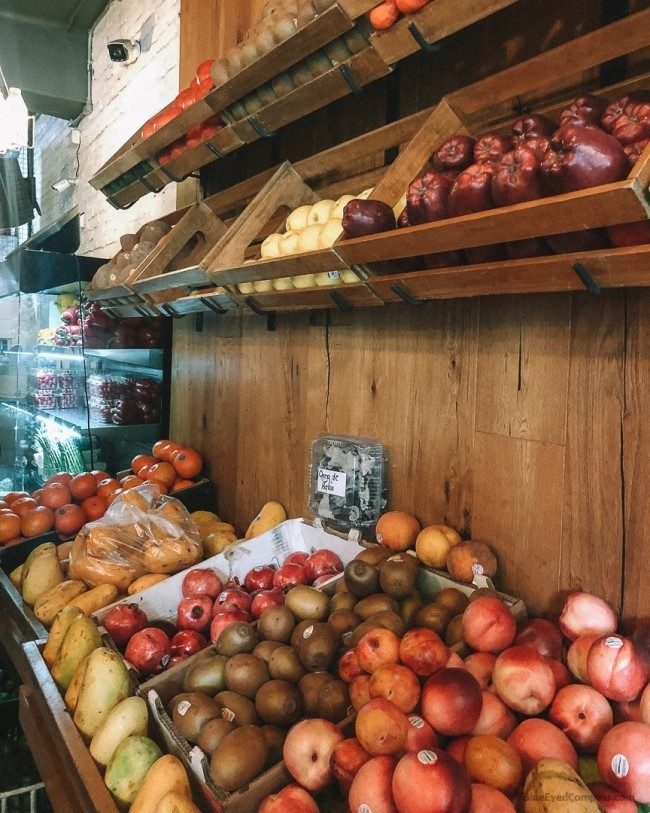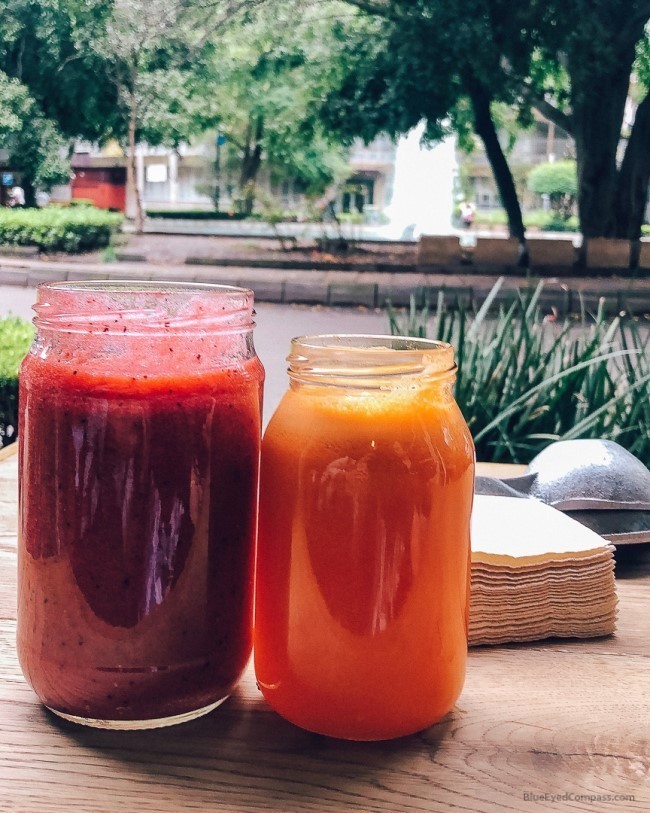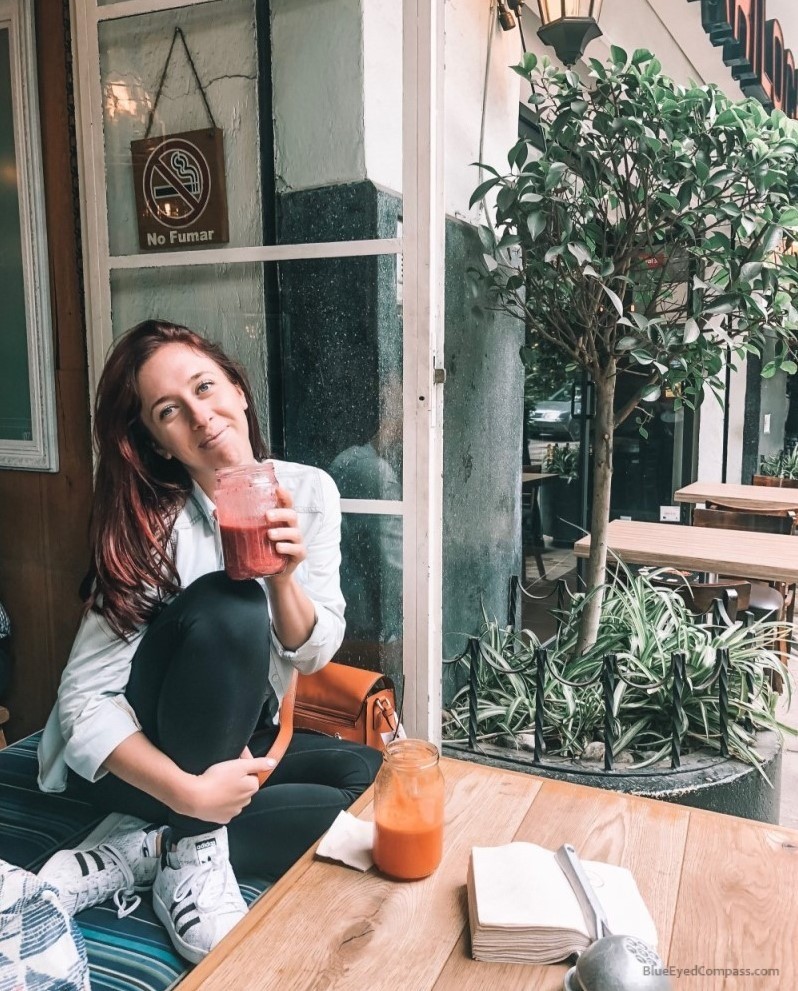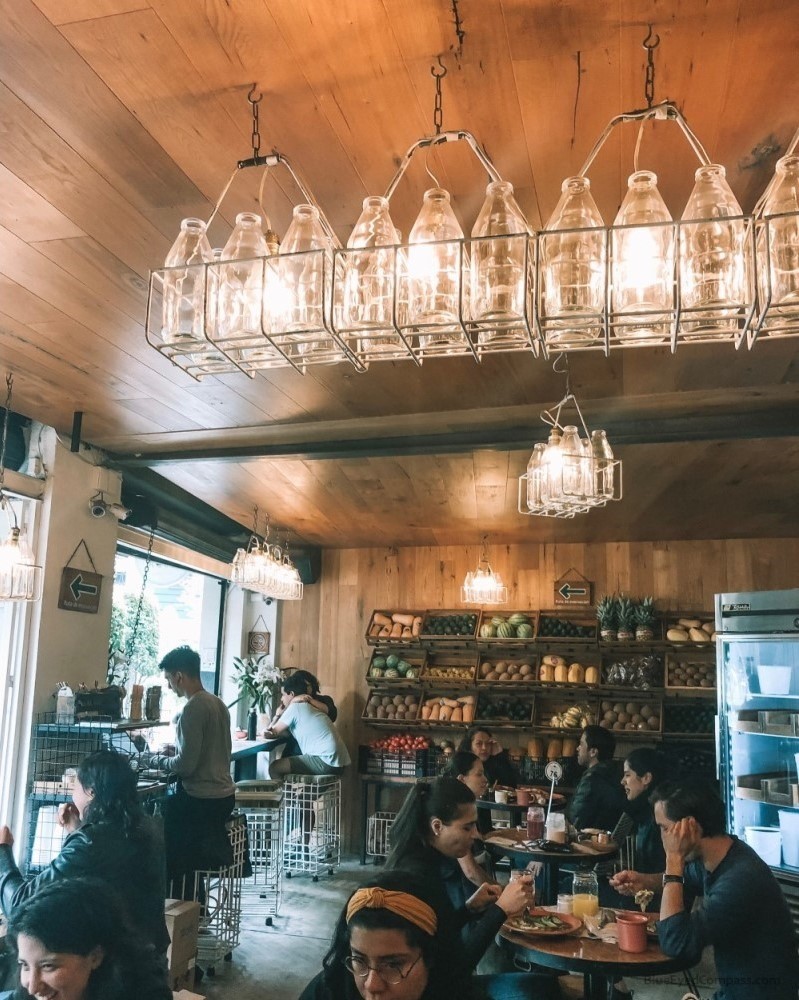 El Pendulo
A beautiful coffee shop and bookstore. You may not need another coffee by this point, but El Pendulo is a neighborhood favorite so spend some time wandering through the aisles of books.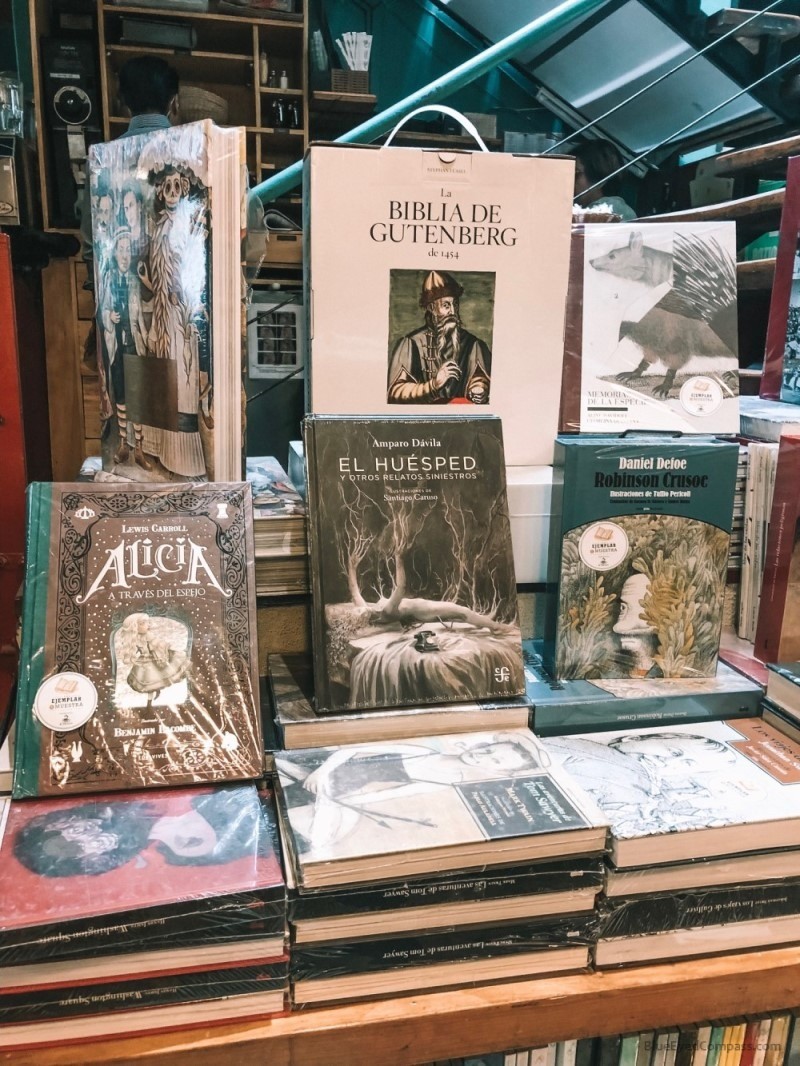 Plan V
Plan V has the cutest interior and an all plant based menu (with an English menu too!). We really enjoyed their enfrijoladas.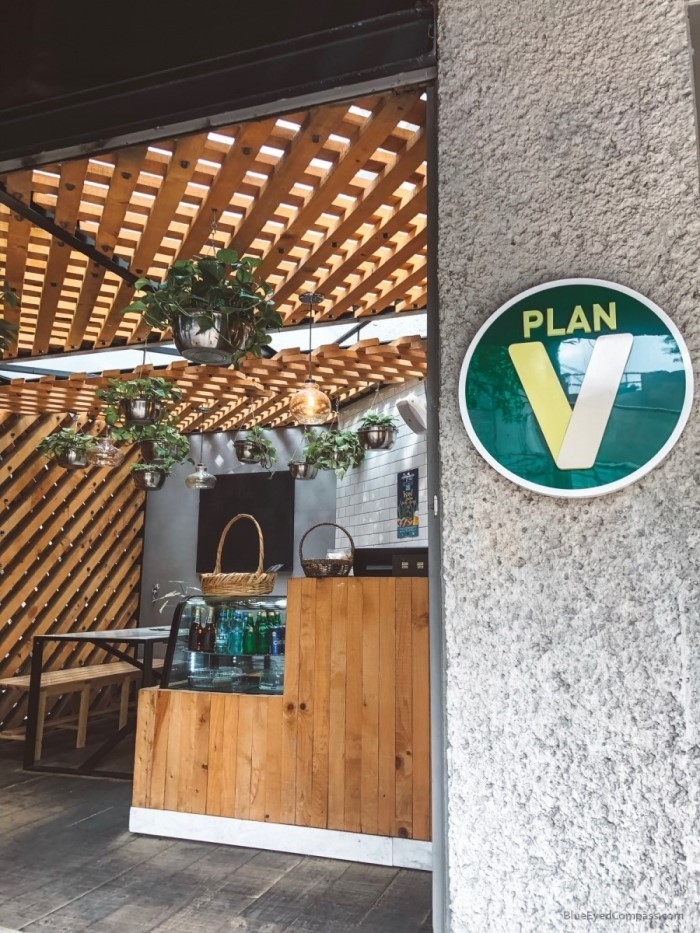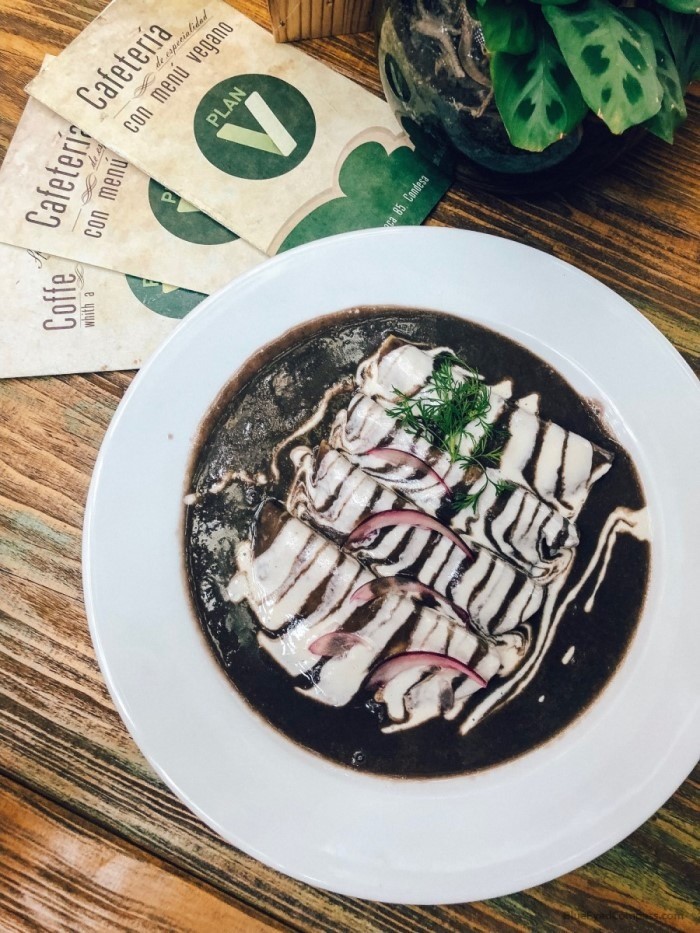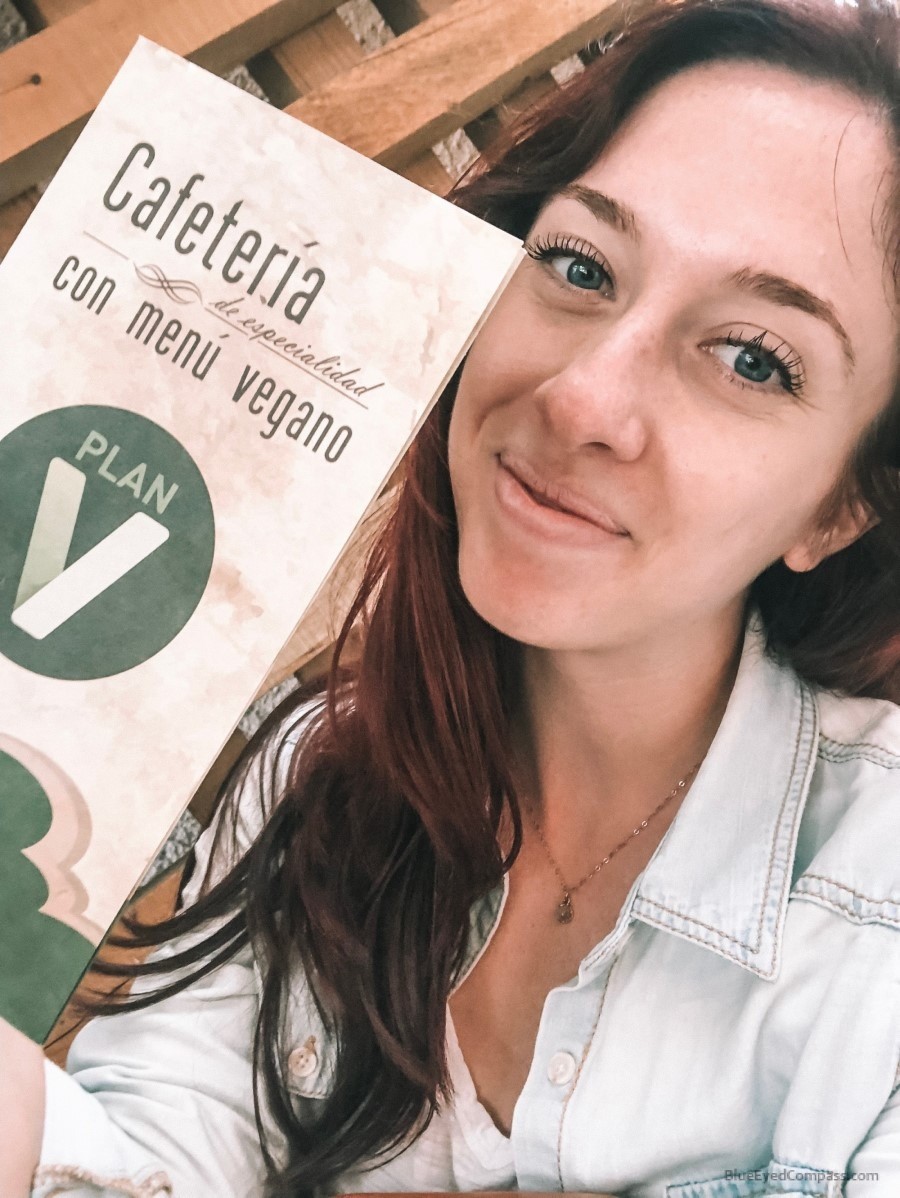 El Tako Vegano
Split an order of three of their tacos made with fresh green (spinach) tortillas. Our favorite was the Alhambra taco, and was made even better with their selection of delicious salsas and incredibly friendly staff!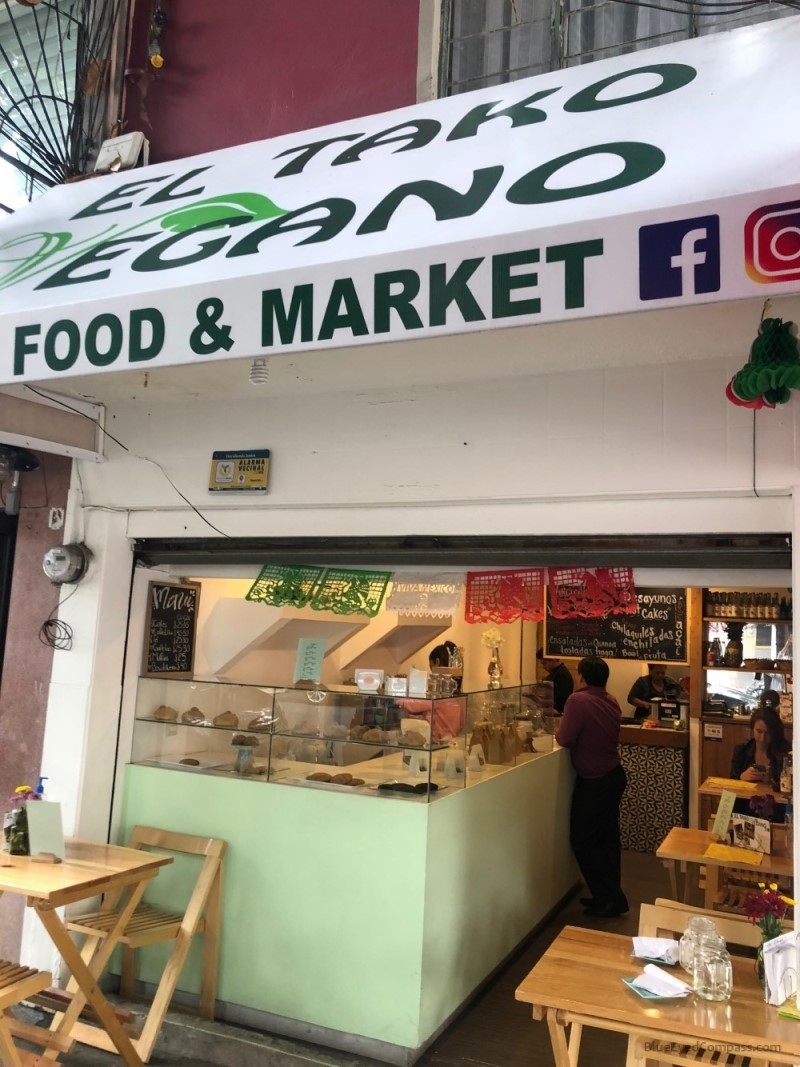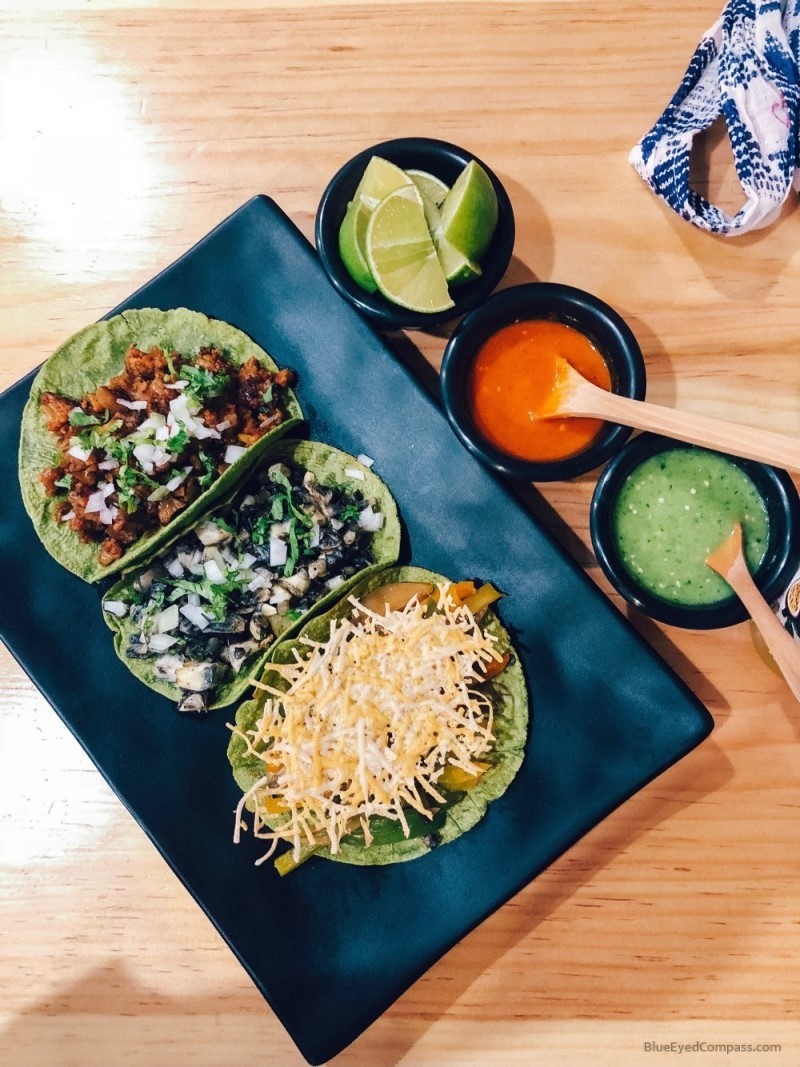 Por Siempre Vegano
Por Siempre Vegano is a vegan food truck. Or should I say, it is the most epic food truck ever. The line for lunch was crazy long, but well worth the 15 minute wait. We ordered the torta with seitan and avocado, and as I write this my mouth is watering. This food truck opens at 1pm and is perfect for lunch.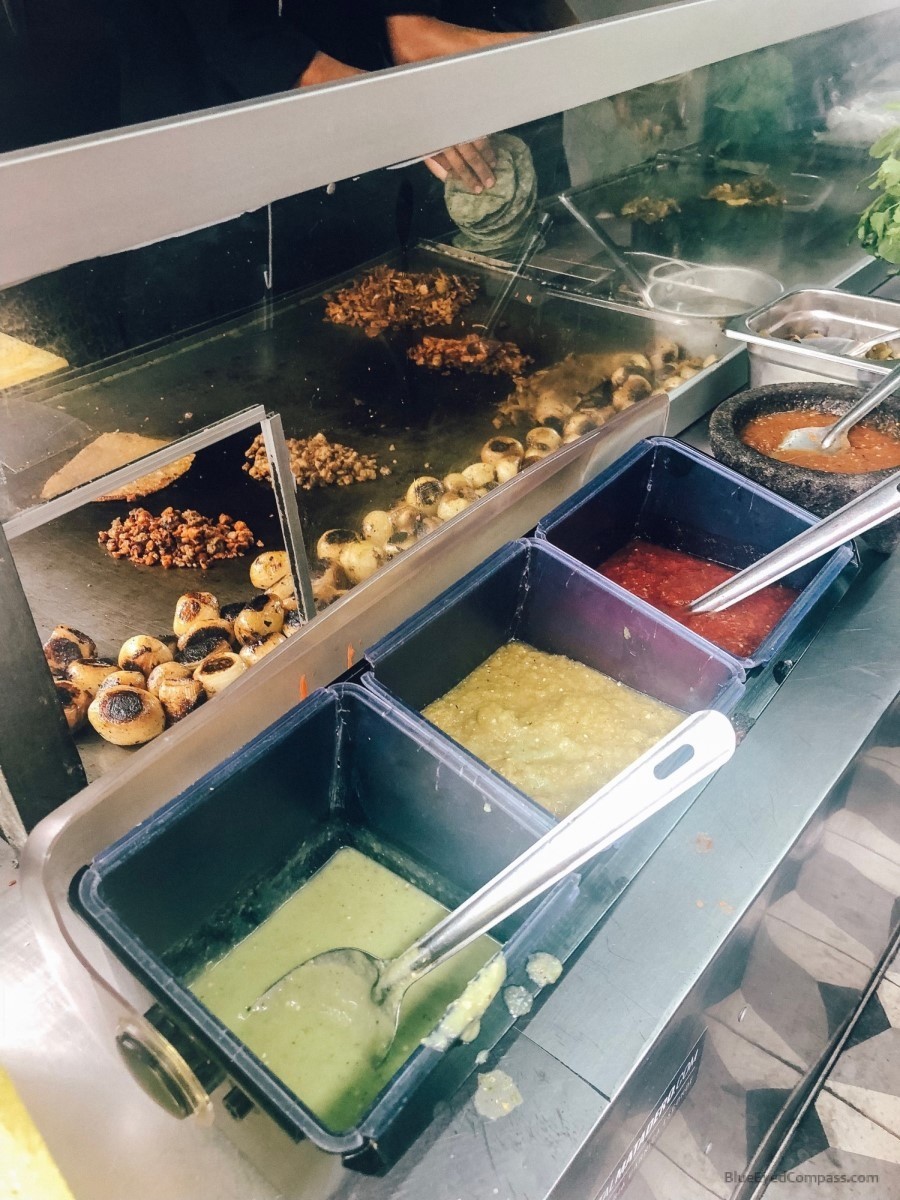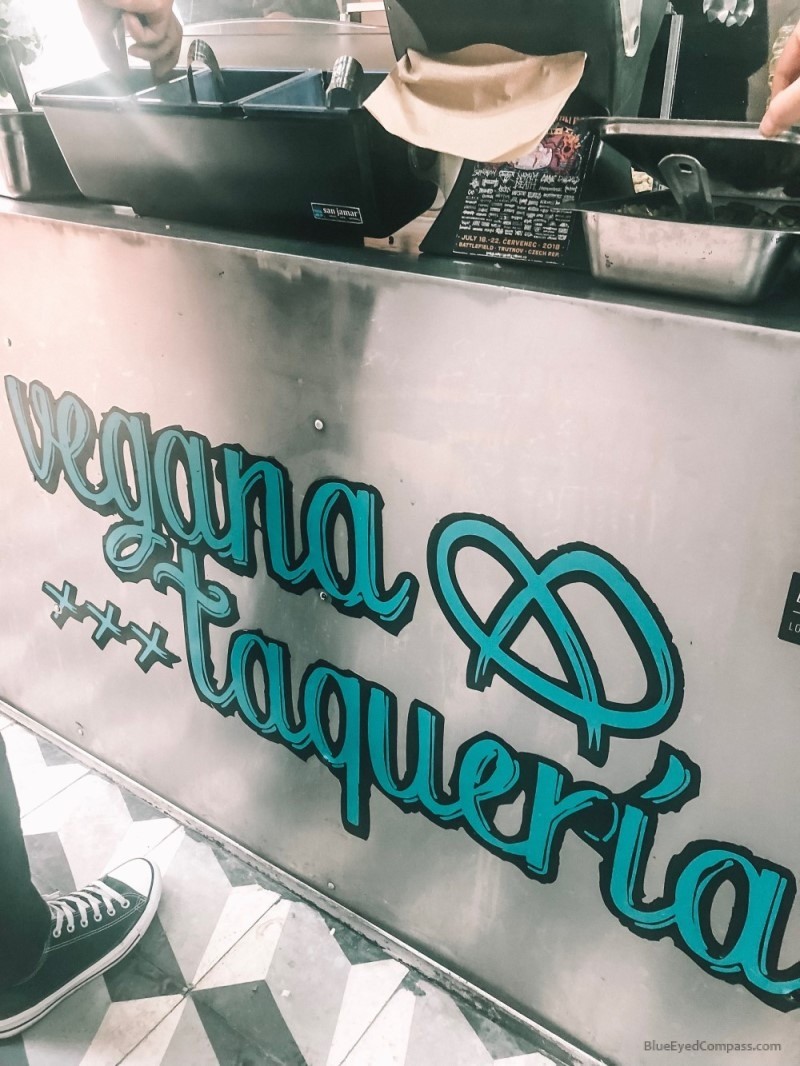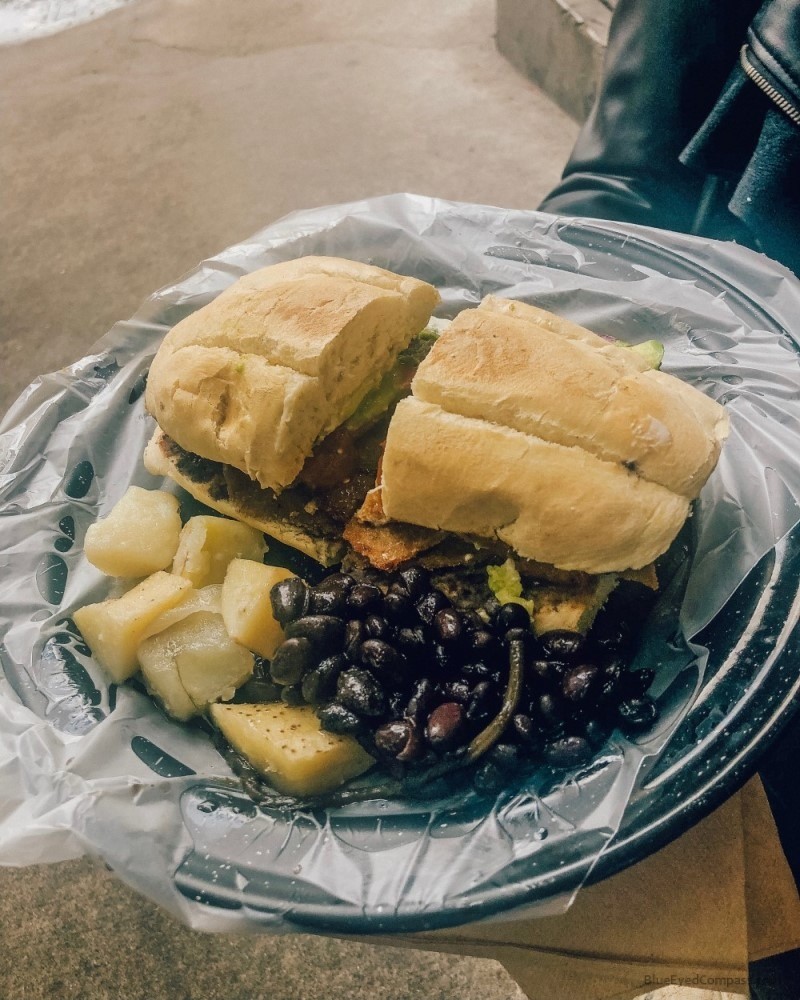 Mercado Roma
Mercado Roma is a delicious and easily accessible gourmet food market in the heart of the neighborhood. They have a vast array of dining options and a lovely open seating area towards the back. Walk around to see all of the different options, but don't miss El Moro with the most delicious churros I've ever had.
*there is also a spice vendor which is a great souvenir idea for Mexico City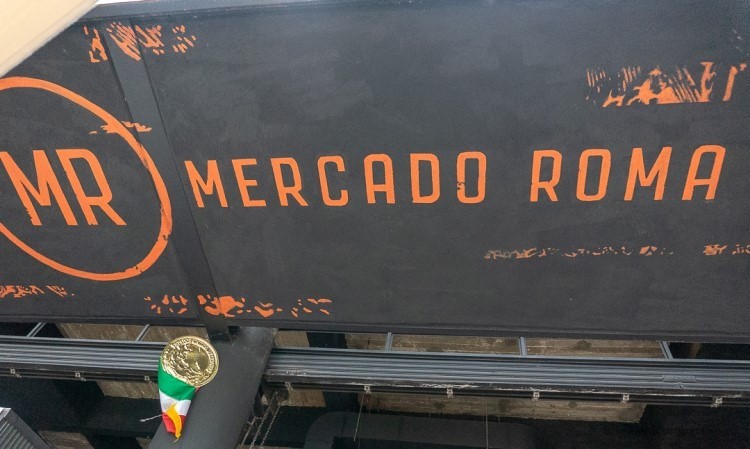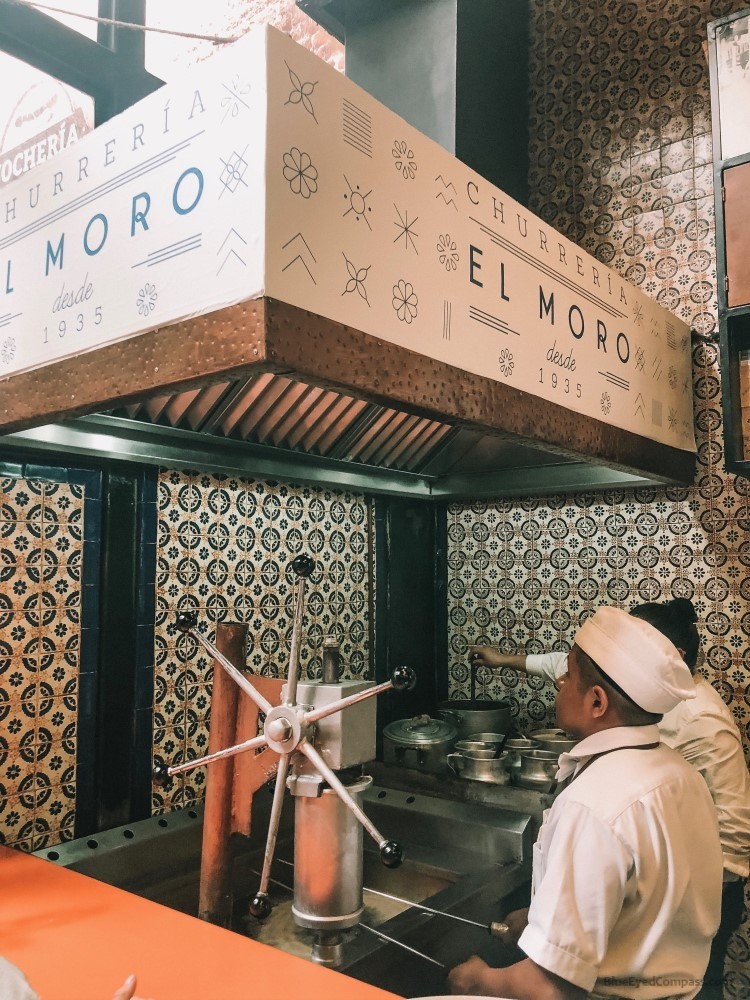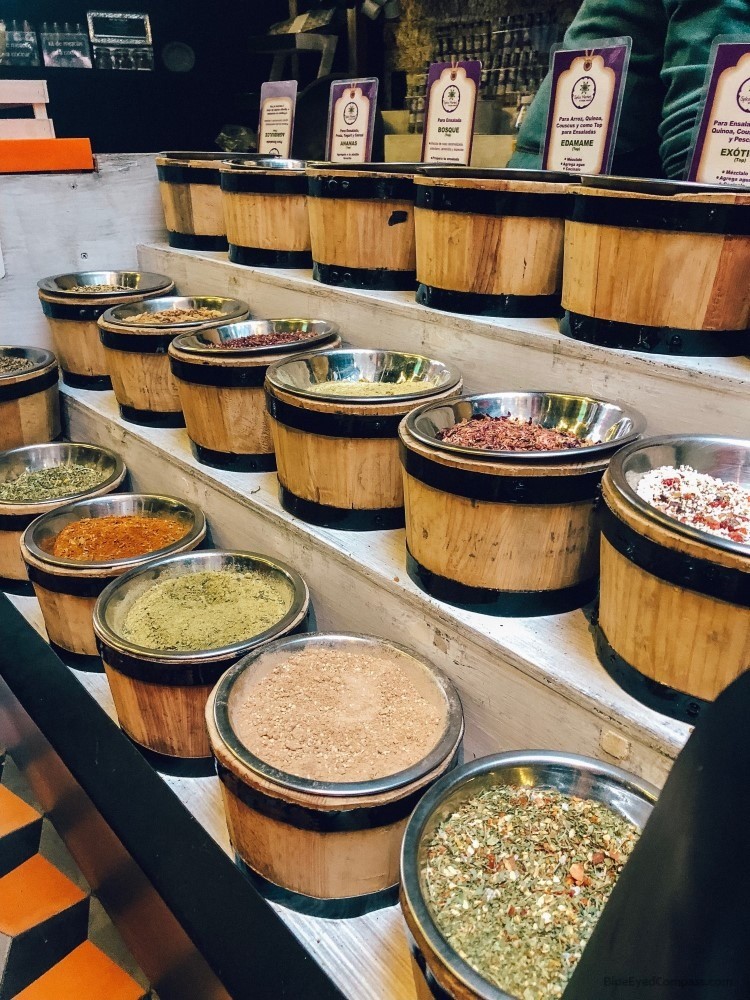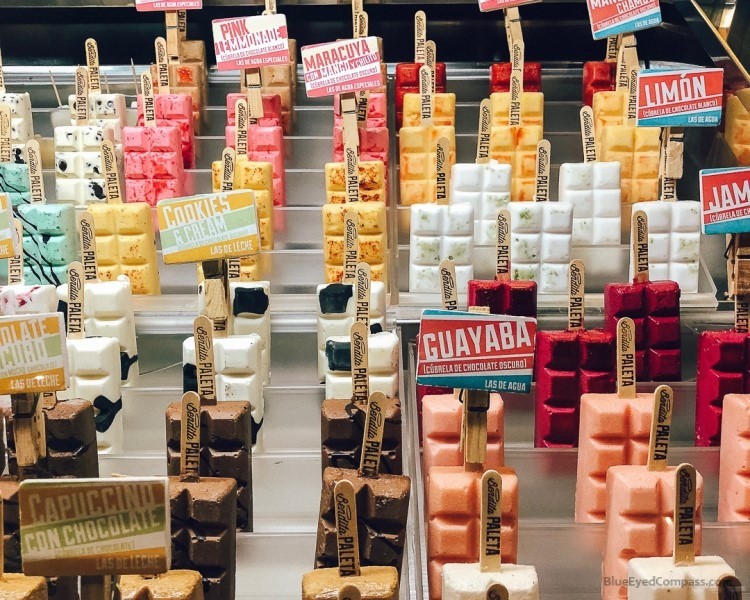 Cucurucho Coffee
A simple, and delicious coffee shop with beans sourced from within Mexico. You can purchase beans here which is a huge plus if you enjoy bringing coffee back home like I do. Bonus- they only use sustainable cups and are pet friendly!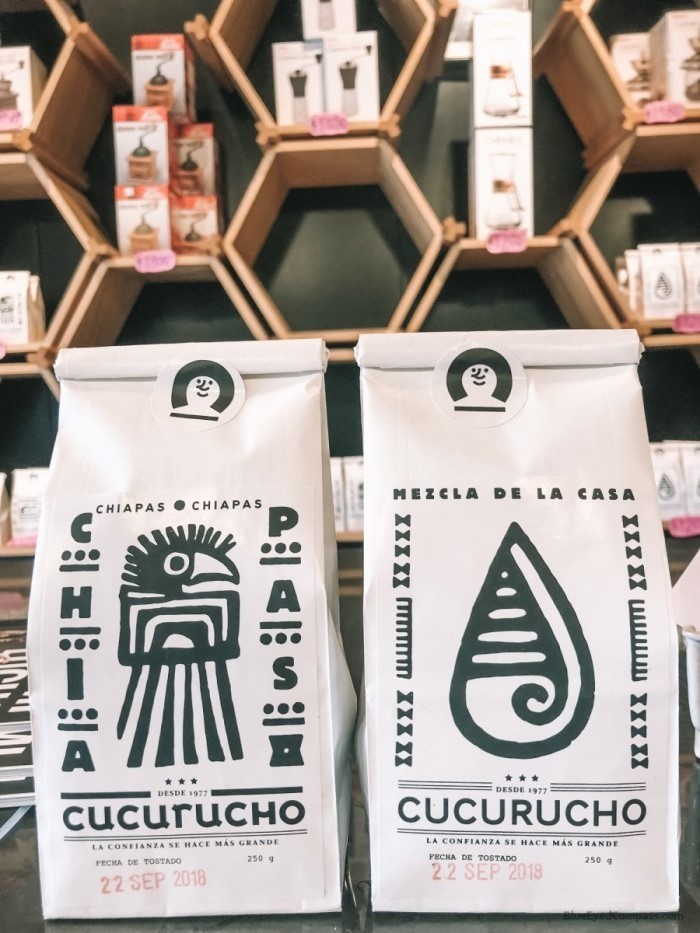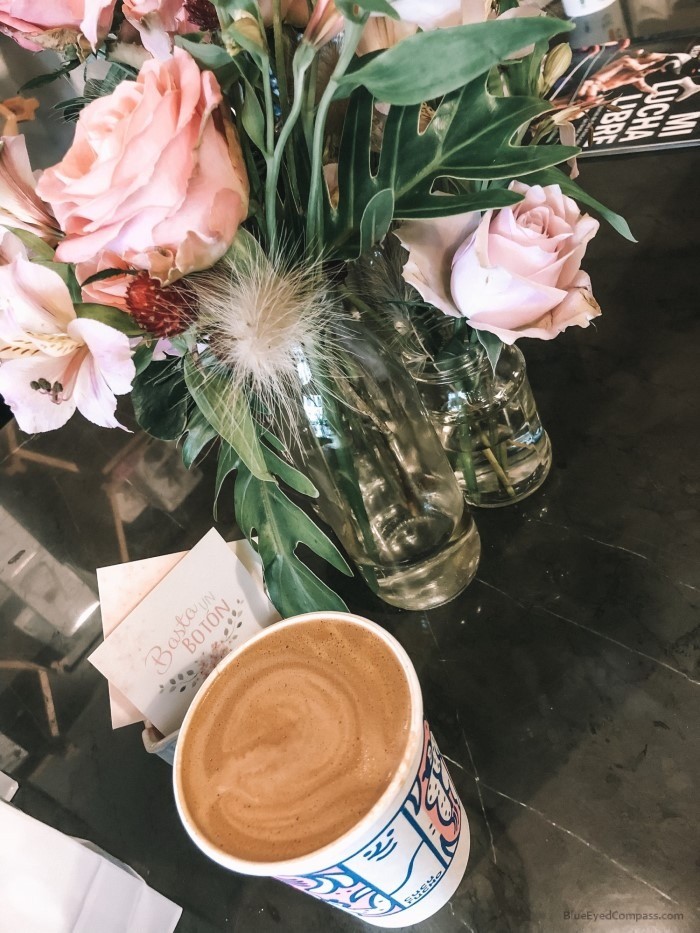 La Pitahaya
Now that you are recaffeinated (or at least stocked up with coffee beans to bring home), stop into La Pitahaya. This vegan eatery is cozy and delicious with an all plant based menu known for their pink taco shells made from beetroot.
Casa Quimera
Casa Quimera is a vegan food market that I have read about online — I have not been here myself. I wanted to add it to this list as it's fairly close to La Pitahaya and is supposed to have quite a few vegan food options inside.
There are food tours that you can book and pay for in Mexico City. In fact, we took one! However, this is a day that you can easily navigate for yourself. I removed some locations that we went to where we didn't love the food. So, what you've read here are the top places! And I'm sure I'm missing a few more great places.
If you're walking and see a vegan restaurant that isn't listed here, be sure to check it out and start creating your own list of vegan food places that must be visited in Mexico City. If you don't want to spend an entire day doing this, then mark a couple of these places down to enjoy while out exploring. You won't be disappointed.
If you'd rather go with a tour group then check out these great deals:
TIPS for a self run food tour:
If youre doing this with another person, split an entree so you can eat throughout the day

If you can only choose one place to eat at, go to Por Siempre Vegano vegan food truck. I still dream about the food from there.