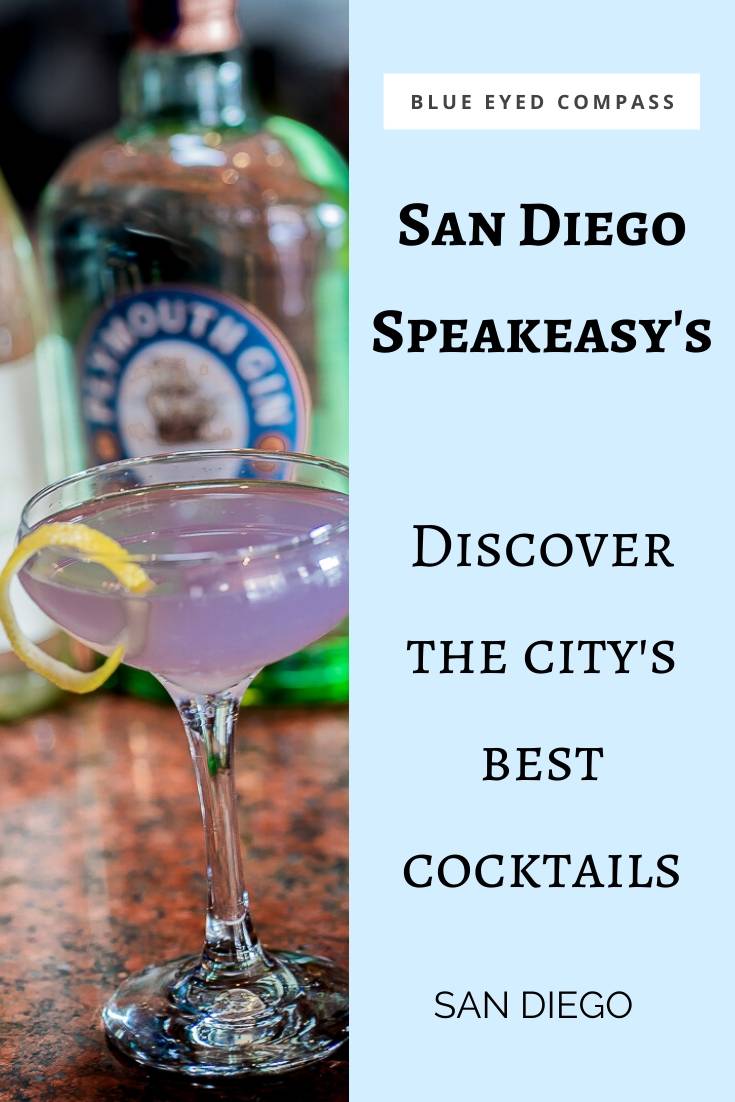 This page contains affiliate links to products and tours that I have used for my own travels, purchased & enjoyed. Clicking these links does not cost you anything, however doing so will support Blue Eyed Compass and allow the site to continue. THANK YOU! You can view our disclosure page for additional details
There's something to be said about the air of mystery & excitement behind visiting a speakeasy. And San Diego has its handful of hidden gem speakeasy's to enjoy. While a traditional 1920's speakeasy was for providing a space to consume alcohol when it was outlawed, our SD local joints are all about atmosphere, experience & most importantly specialty cocktails.
*Some of these San Diego Speakeasy's would prefer to keep their location a mystery – part of the fun is finding them yourselves! – so, this list has the speakeasy's listed but not their exact location. But ask around while you're here & someone will happily oblige you.
*Almost every one of these speakeasy's requires a reservation & even if it's not required, I suggest making one to guarantee you'll have a seat when you want to visit.
BAR THREE PIECE
Located within a well known North Park establishment, Bar Three Piece was inspired by Japan's whiskey bars. Meaning, you'll be able to sample some of THE best whiskeys you can find in San Diego. And if you're a whiskey fan AND an SD local, you should take advantage of their locker program that allows you to purchase a bottle & keep it at the bar for your following visit.
FALSE IDOL
Imagine a hidden Polynesian tiki bar & tropical cocktails all at your fingertips. False Idol, in Little Italy, doesn't require reservations, but I recommend one so you don't have to worry about enjoying your tiki drink. In order to find this speakeasy just know that when you're getting warmer, you're actually getting colder (If you're a fan of The Office, I dare you to tell me which episode this is from)
I love how San Diego is such a foodie & cocktail city, so I hope you can enjoy its unique speakeasy's.