San Diego's Best Sustainable & Holistic Businesses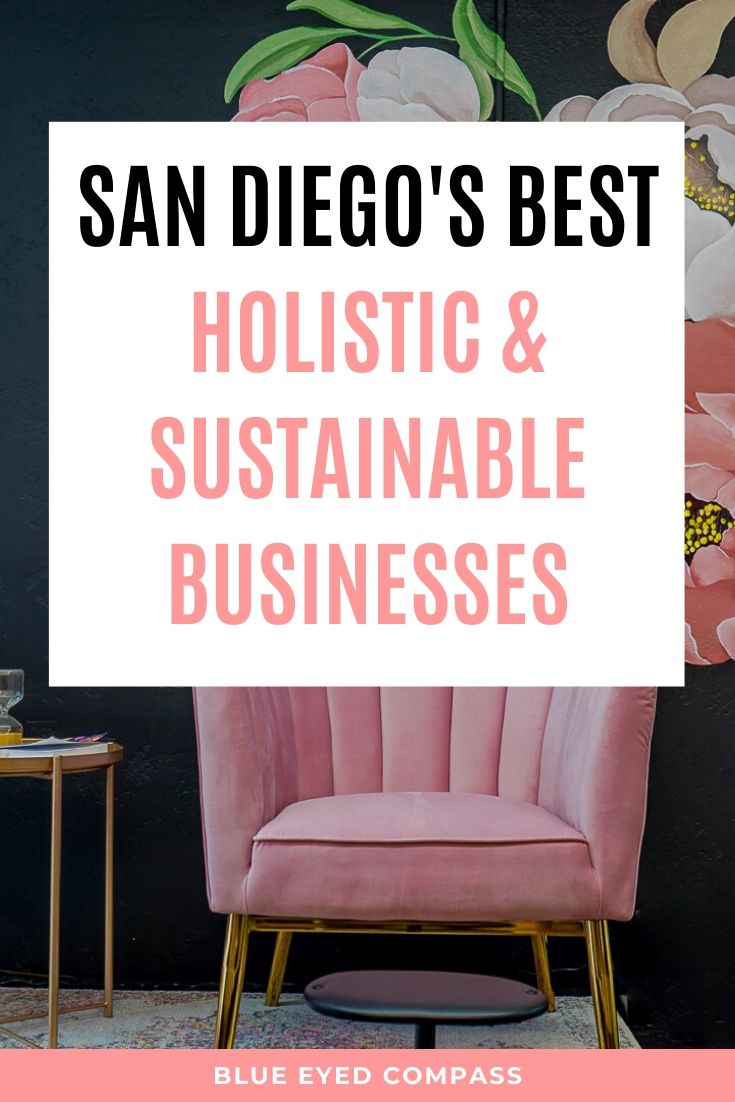 San Diego is a hub for entrepreneurs and exciting new businesses, so it's no wonder that with our laidback, outdoor lifestyles that San Diegans love to support new and unique sustainable and holistic businesses.
You'll want to save this post, because I have a feeling that this list will continue to grow as San Diegans continue to outshine the nation in sustainable businesses.
Check out these holistic San Diego businesses to support local, environmental and health conscious groups!
San Diego Holistic & Sustainable Businesses:
– Saffron & Sage –
Saffron and Sage is a holistic health club. They have a holistic wellness practice, multi-sensory wellness classes and offer a variety of in-house and highly vetted lines of clean beauty and body products. It's like walking into a yoga studio combined with your Sephora and doctors office, but with the most calming and zen atmosphere that you could think of. The owner, Cristin has created a beautiful synchrony of modern medicine with holistic wellness.
Saffron & Sage offers a monthly membership that includes access to all of their services or you can drop in for appointments and classes. They also offer seasonal educational workshops throughout the year.
You can find Saffron & Sage at 2555 State Street San Diego, CA 92101
– Remedy Pharmacy –
Located in Little Italy, Remedy Pharmacy is exactly that – a pharmacy! But with a unique and holistic twist. They provide a holistic and personalized approach to medicine. Remedy Rx offers consultations for pharmacogenetic analysis, medication analysis, birth control consultations and more! You can pay a small fee to meet with a trained professional who will actually tell you how your medicines will react to your individual body because they evaluate you as a whole entity, and not just another customer. They also offer herbalist consultations, vaccines, and over the counter items such as skincare items and supplements. And trust me when I tell you that you'll want to go in and explore this space. Their interior is beautifully done and is so well organized. Remedy Rx is female run and owned too!
You can find Remedy Rx at 320 West Cedar Street Suite 103 San Diego, CA 92101
– Eco Chic Salon –
Eco Chic Salon is San Dieos' first full service vegan, eco-friendly, and toxic free hair & nail salon. For anyone who enjoys treating themselves to a good manicure and likes to maintain beautiful hair care, Eco Chic Salon needs to become your go-to spot. If you didn't already know, salons can be extremely toxic for your body and very wasteful. From the chemicals used in nail polish to the hair dyes used, and the amount of single use items being tossed daily. Eco Chic has completely transformed what a salon can be. They offer eco-friendly, 100% vegan products inside of a colorful yet relaxing environment.
Every step of the salon process has been meticulously groomed for their customers, as they believe that beauty and wellness are synonymous. From proper recycling of ALL materials at the end of each day, to minimal water use, and so much more, Eco Chic truly cares about their carbon footprint and having a sanctuary for toxic-free care.
Most importantly they care about their customers beauty and well-being (because the two don't have to be exclusive!). The salon is certified sustainable through Green Circle Salons(GCS). Which to you as a customer means that GCS collects, recycles and repurposes their salong waste, and diverts it from landfills and waterways. Eco Chic Salon is also ammonia, PPD and resorcinol free (all three of these are incredibly toxic chemicals typically found in hair color), and their retail products contain high quality organic ingredients that are made ethically.
I can't speak highly enough about Eco Chic, quite possibly because I've seen and met the owners on multiple occasions at local events in San Diego (which has shown that they immerse themselves into our community!).
You can find Eco Chic Salon at 1727 University Avenue San Diego, CA 92103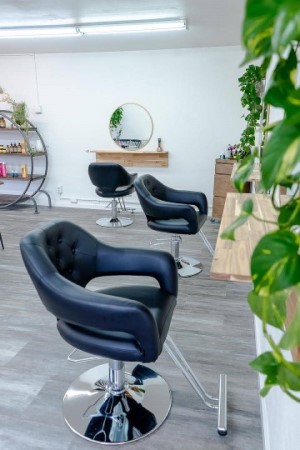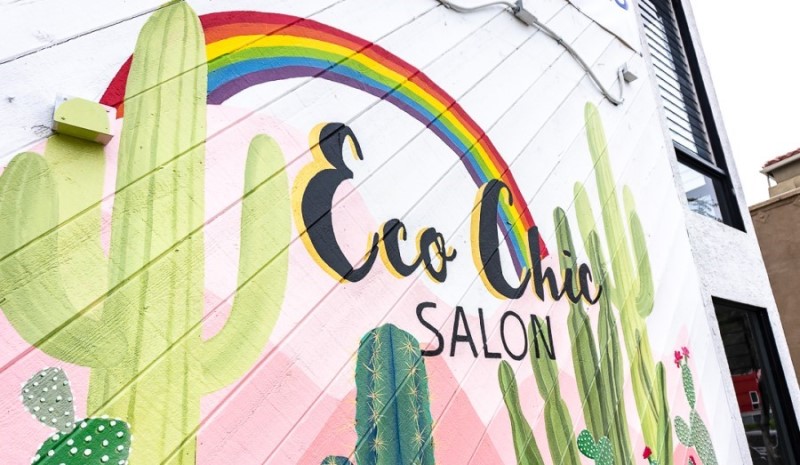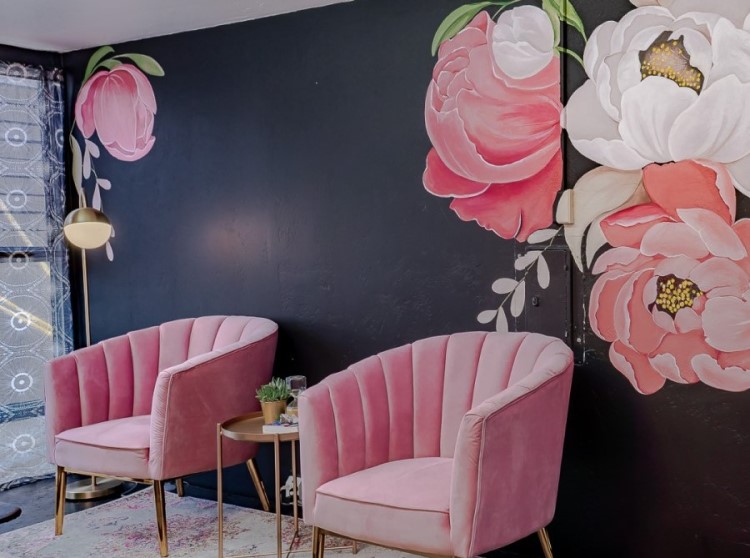 – Shop Good –
Shop Good is a clean beauty skincare shop and spa. Owner, Leah, is an expert in non-toxic beauty and all natural skincare. Each product sold in this store is carefully vetted by its ingredients and tested by the staff. Shop Good is also a spa and offers 100% customizable, holistic facials, known as the Shop Good Facial. Their other spa options include brow waxing, sugaring and beauty & wellness consultations.
You can find Shop Good at 3665 Paseo Place, Suite 960 San Diego CA 92130
– Tribe Medicine –
Within one of San Diego's best vegan cafes and yoga studios is
Tribe Medicine
, a naturopathic and functional medicine practice, with a focus on women's hormonal health and fertility. While I haven't personally utilized Dr. Leah Gordon (at least not yet), I have only ever heard raving reviews about her services as a naturopathic doctor.
You can find Tribe Medicine at 7650 Girard Avenue Suite 401 La Jolla CA
– Organifi –
Organifi is a superfood supplement retailer that provides some of THE best tasting & best for you products on the market. The level of scrutiny that they put behind any of the ingredients in their products is incredible and comforting. While they may be an online marketplace, their office is located in San Diego and they embody what so many San Diegans stand for – community, empowerment and being healthy. I can personally recommend their Green Juice, Red Juice, Pure, Immunity and Chocolate Gold (in fact, I may have an obsession with their Chocolate Gold and I drink their Green Juice every morning).