Snorkeling the Hol Chan Marine Reserve
Including Shark Ray Alley!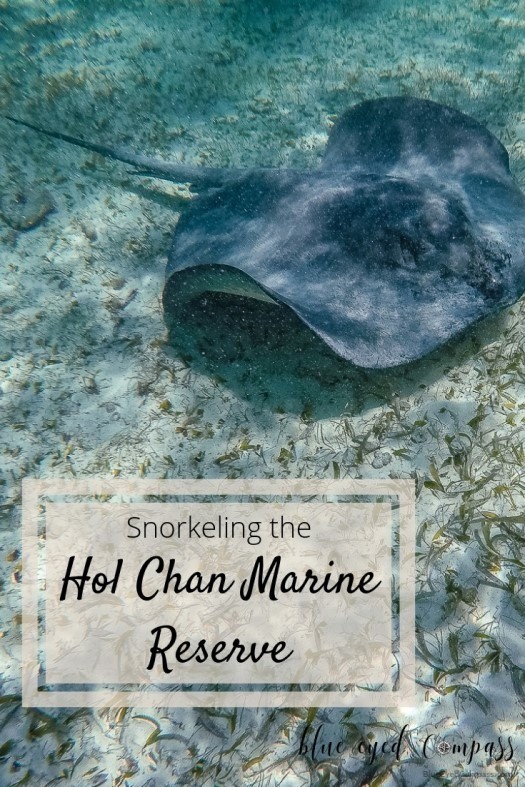 I had only snorkeled a handful of times prior to arriving at San Pedro, Belize.  I'm convinced this will be one of my favorite and best places to snorkel. Ever. If you are visiting San Pedro or Caye Caulker snorkeling the Hol Chan Marine Reserve and Shark Ray Alley is a must.
[ If you're staying in San Pedro, check out the TOP Things to do on the island ]
        When you arrive to San Pedro go to the docks where the diving companies are and schedule your snorkel 'tour'. We chose a company called Amigos Del Mar – we vibed well with the people there and they provided great insight into the experience.  Only $50 per person, which includes the cost to enter the marine reserve.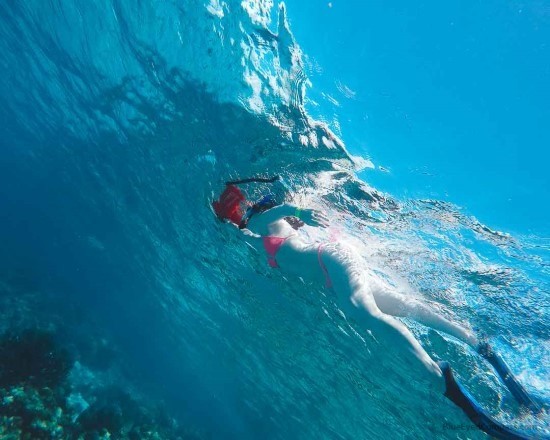 Hol Chan means 'little channel' in Mayan and it is a quebrada off the coast (quebrada is a cut through a reef).  There are four sections to the reserve and most tours go through three of them- the reef and seagrass beds, and then Shark Ray alley.  Not sure if the time of year affected this but there weren't many other boats out snorkeling or scuba diving when we went, so you can enjoy at your own pace without feeling overcrowded.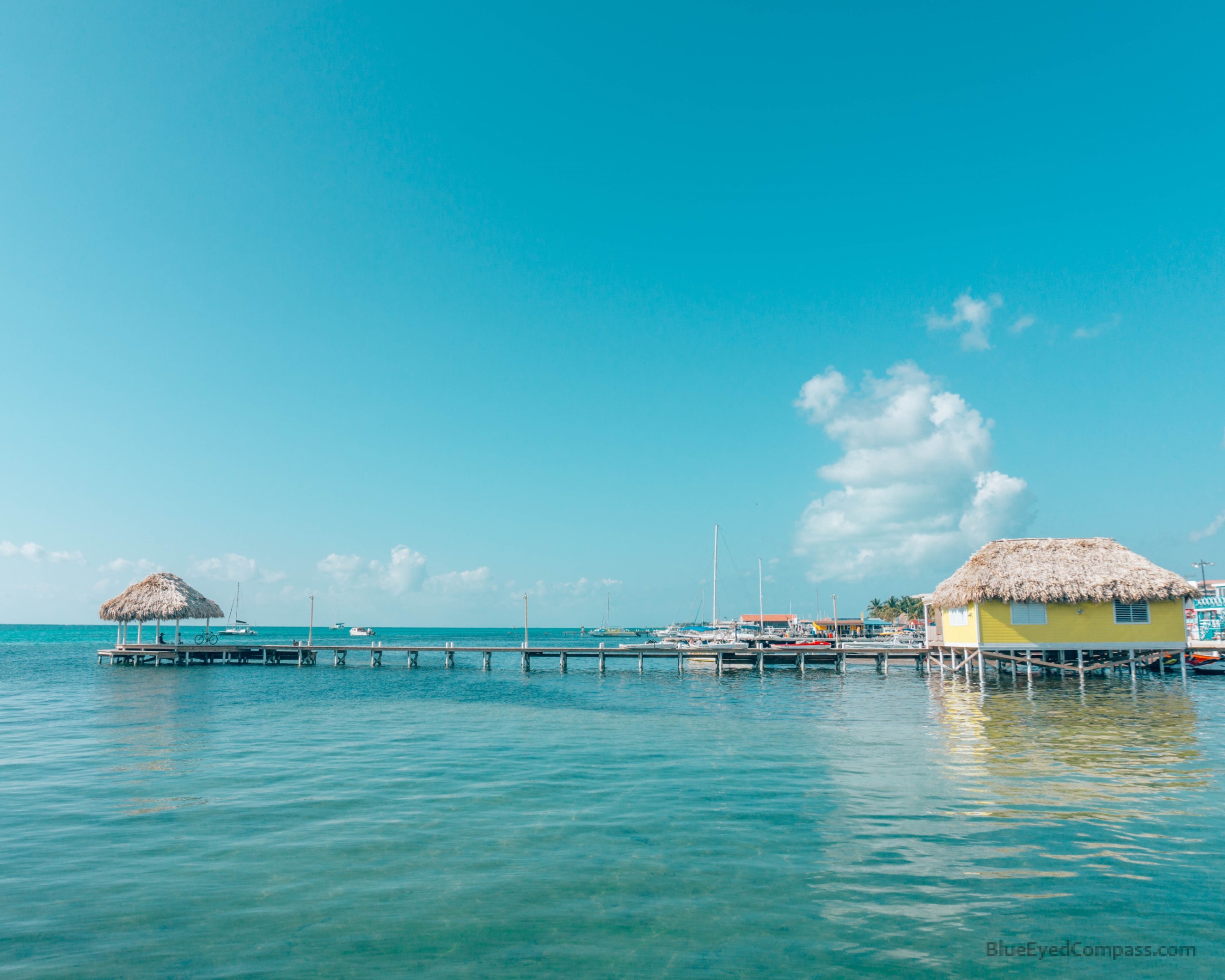 Your second stop will be at Shark Ray Alley.  Here is where you will snorkel with massive stingrays and nurse sharks.  Don't be alarmed, neither will hurt you if you keep your distance and respect their home.  You will notice that as soon as you enter this place nurse sharks and rays will surround your boat in anticipation of being fed.  This is due to tour groups bringing food to coax them in for snorkeling.
        Amigos Del Mar leads the way with an eco conscious mindset as their guides will not provide food for the nurse sharks.  This way they need to continue hunting on their own and don't become reliant on human interaction.
*This is sort of a catch 22 situation- you want to snorkel with these beauties but there is a need for them to maintain their independence, as this is NOT an aquarium.
Sea critters we saw:
Manta Rays

Leopard Manta

Black & yellow Angel Fish

Barracudas

Green Moray eel (it was huge!)

Schools of fish

Neon & black tiny fishies (clearly I don't know their proper name)

Conch shells

Grouper Fish (or what our guide called Belize piranhas!)

Underwater Christmas Trees (another proper scientific name): they are pink/purple and white, and shrivel up when you snap your fingers near them.  

Reminded me of Avatar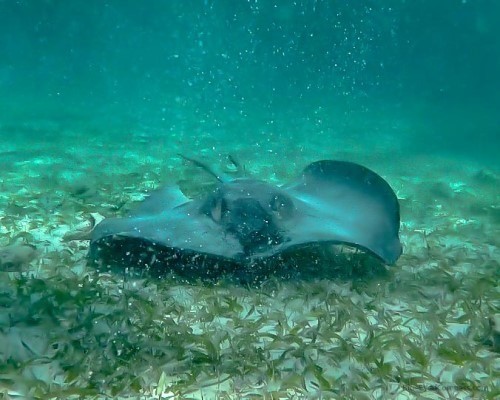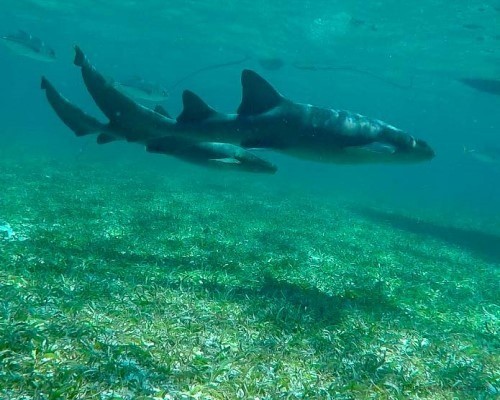 Our guide was kind enough to provide us with one more stopping point along our ride back to San Pedro, a place he called the 'Conch Farm'.  Conch is a sought after as a delicacy along these shores and the fisherman who catch conch leave the shell behind in what I would consider a conch graveyard.  What was great to see were loggerhead turtles swimming about as they feed off of the tossed bits of conch the fisherman throw out.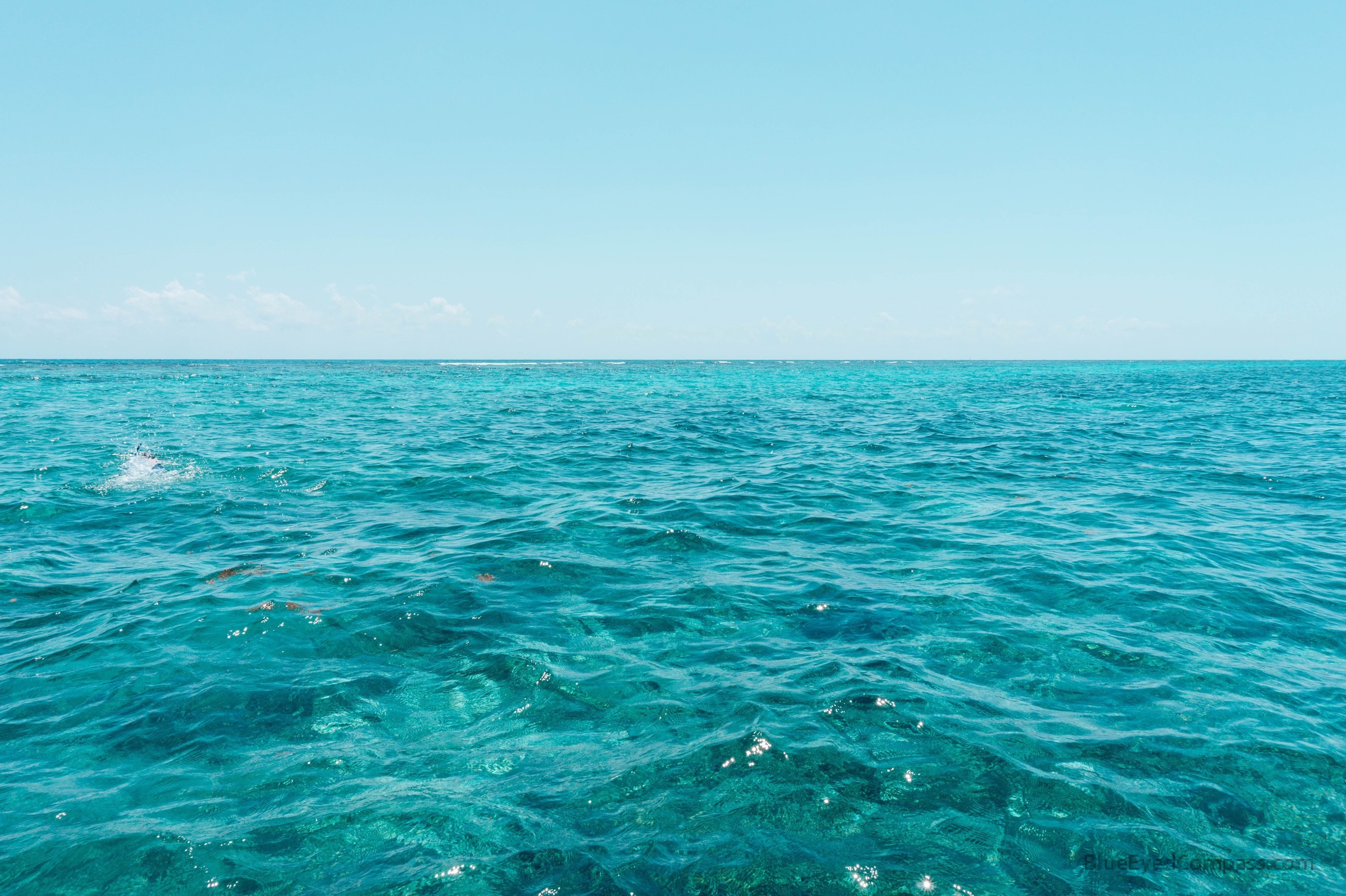 Whether you are an ocean fiend or a timid swimmer, snorkeling the Hol Chan Marine Research and Shark Ray Alley is an easy, relaxing and beautiful adventure to be had.  It's also a wonderful way to support the conservation of the ocean waters surrounding Belize. The people of Belize fought to conserve this area and only in 1987 did it become an official reserve.  What was once a depleted, over fished area is now teeming with a flourishing sea life population.
Top TIPS for snorkeling at San Pedro, Belize:
Go during a morning tour session; more sea creatures are likely to be out in the morning than the afternoon

If you're prone to sunburn (like me) lather sunscreen each time you get out of the water, or wear a rash guard.  Your constant state of being in the water AND exposed to direct sunlight will guarantee you a sun burnt back
Interested in visiting Belize?  Check out my other blog posts that include TONS of tips and the best places to visit
Start Here