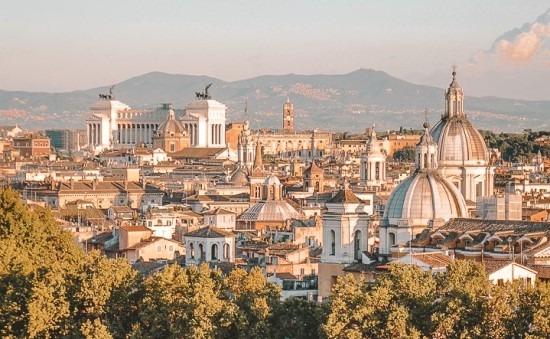 Ultimate Italian Bucket List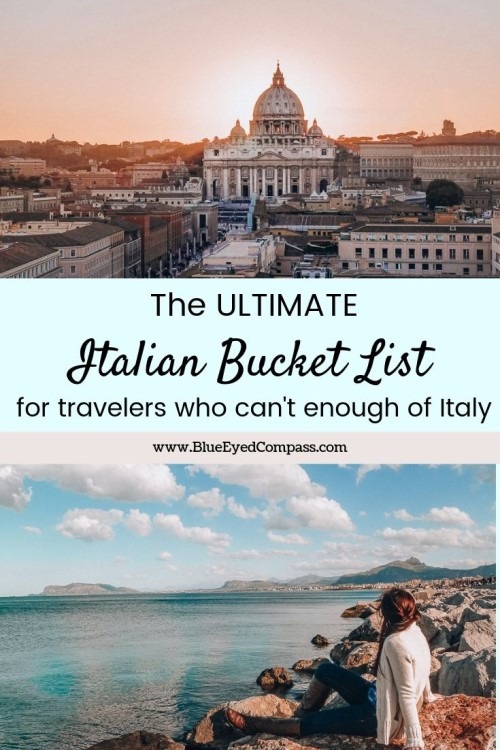 Dear Italy,
I have to be honest, you've been my not-so secret, but also not so talked about on social media, love obsession for years now. Ever since my first visit to Rome back in the spring of 2008, I've been head over heels for you.
And while I vowed to visit you often since that first trip, I've also cheated on our relationship as you opened my eyes to the world outside of my home. You were the one who showed me that there is beauty in the small things, that the world has more to offer than what I knew by staying put in one place, and that food should not be considered in calories but in mouth watering moments over a bottle of chianti among friends and strangers.
Maybe it's because my ancestral past stems from the shores of your coasts, but I find myself dreaming of you frequently. More often than I should, or care to admit. With each trip that I plan, I consider my options to come back to you instead, but there is so much in the world to be explored by little me. But just know, I plan to to plant roots to you at some point during this life, and am determined to breathe in the beauty of each place I have on this list.
I haven't let on to this too much on social media, but I have a slight obsession with Italy. Maybe it's because of my Italian heritage, maybe it's because I love to eat great food, or maybe it's because I'm in love with beautiful places, but no matter how I spin it, Italy will always be my favorite destination.
Now, this love for this beautiful country stems not from the typical touristy reasons to check off something as seen, but because the entirety of its culture is magnifico (in my opinion).
So, in order to share my love for all things Italiano, I've put together an epic Italian bucket list of places to visit and what to do there (especially what to eat… I'm a girl who really loves food).
I hope these places become additions to your saved destinations and inspire you to explore even more!
*In order of area, north to south
Here is THE
Ultimate Bucket List for Italy
Hike CINQUE TERRE:
Made up of five beautiful coastal villages (cinque means five in Italian), each town is more colorful than the next.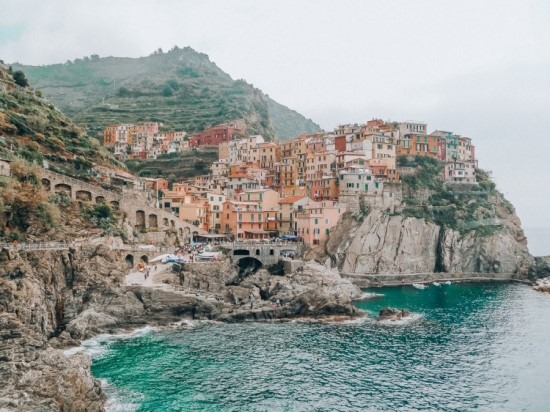 Stroll along the canals of VENICE:
While you can always take a gondola ride, they tend to be fairly pricey, so I say burn off those italian carbs & meander the streets of Venice by foot. Plus, the small local places won't be seen or reached from the gondola canals anyways.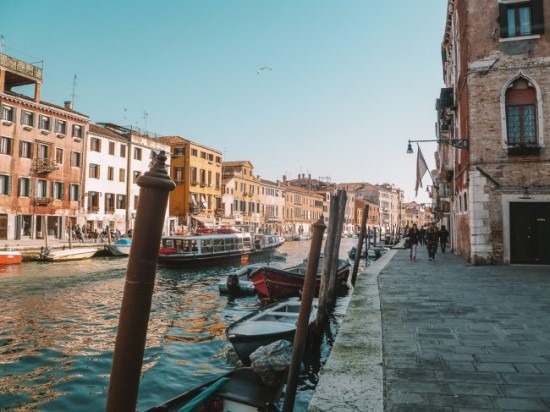 Watch glass be made on the island of MURANO:
A quick boat ride from Venice is the colorful island of Murano. This island is known for its glass blowing artisans. A much more calm place to explore if visiting Venice and the pieces you purchase here will be unique to you.
Drink the best Prosecco one can find in the region of VENETO:
I'm not sure why bubbles make a drink feel more festive and celebratory, but I do know drinking Prosecco from its originating region of Veneto is worthy of clinking a few glasses together in celebration.
Relive a tragic love story in VERONA:
Verona is famous for its connection to Shakespeare's Romeo & Juliet. You can visit her home to see the balcony she beckoned to Romeo from… and also cop a feel on her statue below.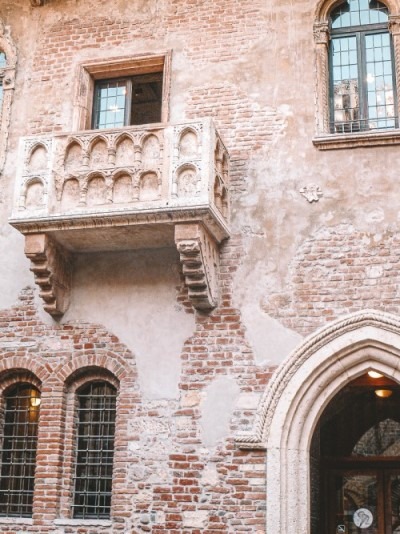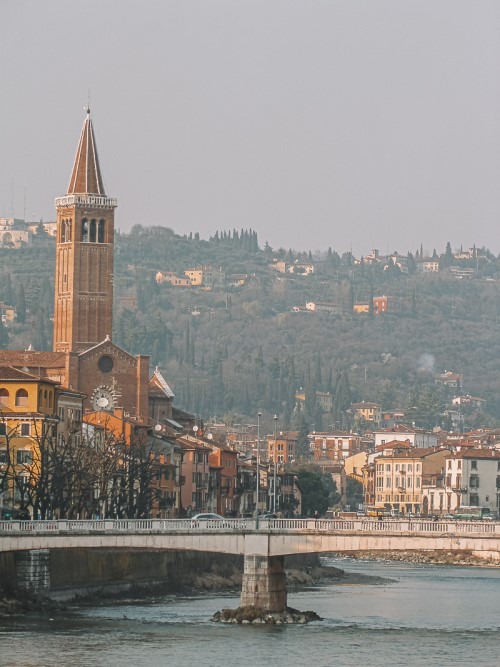 Marvel at LAGO DE SORAPIS & LAGO DI BRAIES:
Both lakes are within the Dolomites and stunningly bright blue. Hidden gems among all that Italy has to offer.
Hike the DOLOMITES & stay in the cute town of BELLUNO:
If you've ever wanted to hike somewhere breathtaking, this would be the place to do it. And after your hiking, you can stay in the town of Belluno. Which is known as the largest town in the Dolomites with wonderful panoramic views.
Transform into a classy individual at LAKE COMO:
The entire area of Lake Como is considered an upscale resort area, with beautiful hotels and the Alps for backdrops. Put on your best formal wear and enjoy!
Take a food tour in BOLOGNA:
The city known for gastronomy, you can book food tours that will take you to a Parmigiano Reggiano and a balsamic vinegar factory!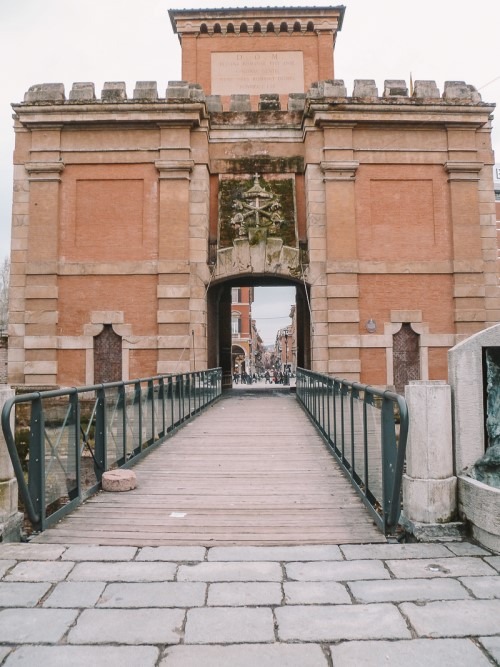 Enjoy a vegan lifestyle in TURIN:
Back in 2016, the mayor or Turin, Chiara Appendino publicly stated she wanted Turin to be Italy's first vegetarian city. With over 30 vegetarian & vegan restaurants it seems like a perfect place to enjoy italian food made for those who support animal rights, the safety or our environment their own flourishing health… the close proximity to the Alps in the winter months doesn't hurt either.
Watch the sunset over FLORENCE:
From the Piazza Michelangelo: Florence is filled with impactful historic sites and museums, but nothing beats the sunsetting over the city from Piazza Michelangelo. It's not wonder it was a hub for the Renaissance with all of that beauty.
Shop at Ponte Vecchio in FLORENCE:
It's here where you'll find the jewelry of your dreams… just be prepared to window shop or break your budget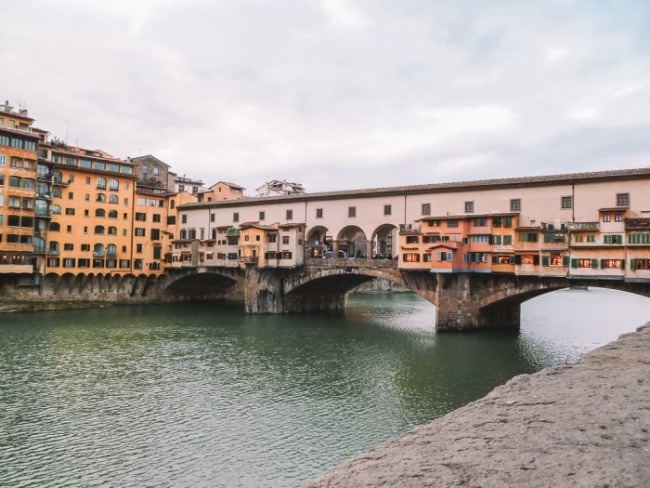 Tour the town of SIENA:
Best known for its annual horse races (I have not done any research on the ethics behind this tradition, and wouldn't promote going for that reason), Siena is a charming Tuscan town with a great center piazza for enjoying a warm, relaxing afternoon outside.
Step back in time in SAN GIMIGNANO:
This medieval town is known for its towers within the Tuscany region of Italy, and well worth a few days visit.
Stay in a villa TUSCANY & enjoy lots of chianti wine:
Enough said on this one.
Have a sunrise soak at TERMA DI SATURNIA:
Natural hot springs located in Tuscany.
Heading for a LONG flight soon?
Check out these carry on items to ensure a comfortable flight
See the beauty of ELBA from the POV of Napoleon:
Napoleon Bonaparte, a French military general during the French Revolution was exiled to Elba, and while that in itself sounds like a fascinating reason to visit, Elba is known for much more. Lush landscapes mixed with pristine beaches and Europe's largest marine park.
Enjoy the Italian Riviera town of PORTOFINO:
And maybe spot a celebrity or two.
Then take a boat to SAN FRUTTUOSO:
A tiny bay and hidden gem in the Liguria region of Italy reached only by hiking or boat.
Take the iconic leaning tower of PISA picture:
Yes, everyone looks ridiculous doing it, and yes you need to do it too because it's hilarious and we all need to laugh at ourselves more often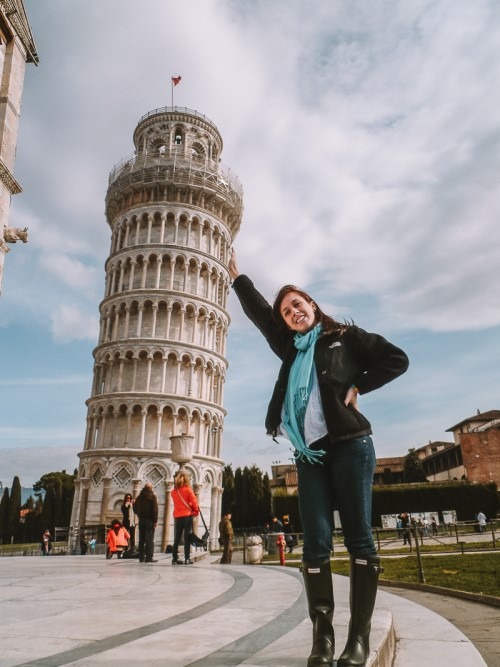 Breath in the fresh air of CASTELLUCCIO:
It's the highest village up in the Apennine Mountain Range
Set up a home base in the Eternal City, ROME:
This is 100% a personal bucket list item of mine, but I would suggest it to whomever I could. While I could state the obvious 'tour the coleseo' or 'eat gelato', I firmly believe that there is SO much to experience in Rome.
From underground capuchin bone churches to breathtaking vistas in manicured gardens, layers of history buried in the ground to delicate high fashion around every corner, Rome is a city to fully experience not just planned as a layover pit stop.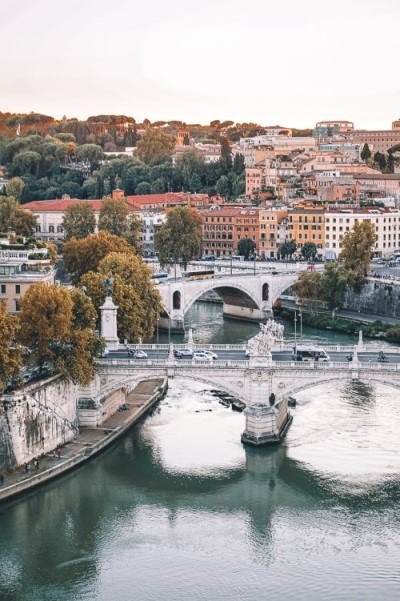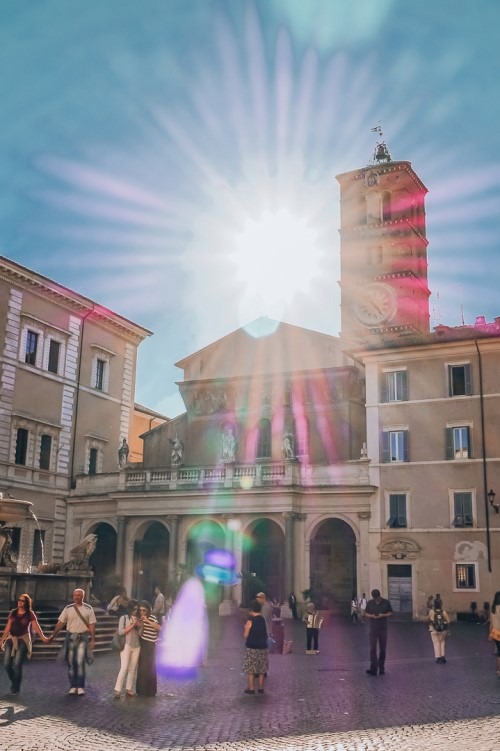 Take a cooking class in Rome:
Learn from the best, Andrea Consoli. We took his full-day cooking class in the heart of Roma & fell in love with the experience. The chef, Andrea was fantastic! You can't get food much fresher than in this class.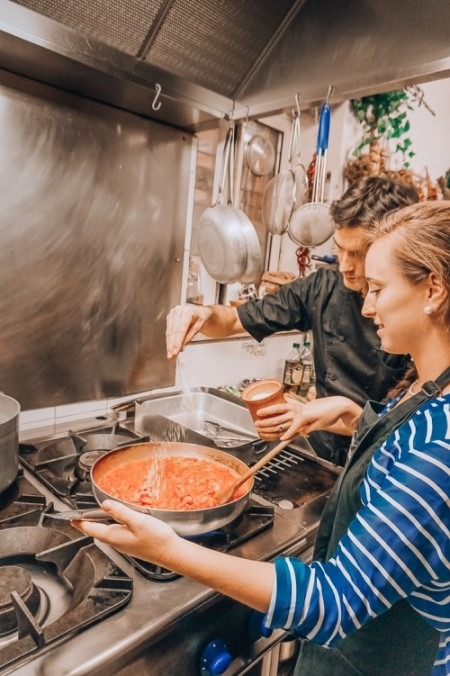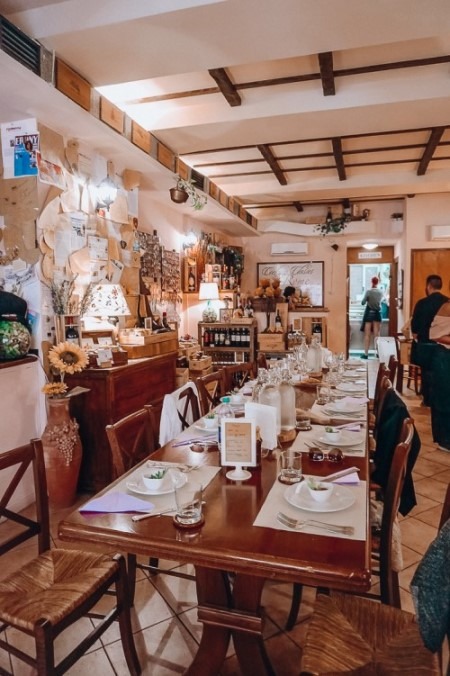 Step into two different countries within Italy, VATICAN CITY and SAN MARINO:
Vatican City is a country, and San Marino a small independent nation. Both are within the country of Italy, and while you may not get a new stamp on your passport, you'll have witnessed incredible history.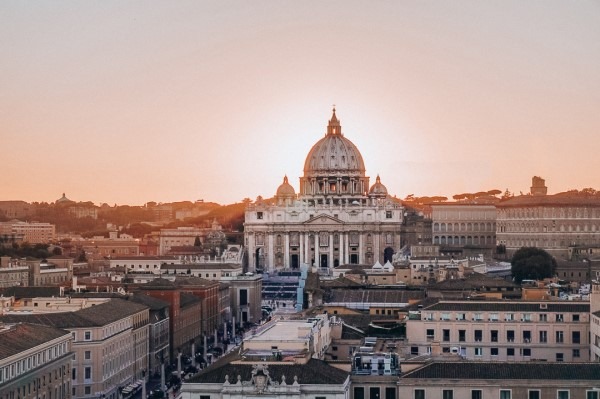 Get baci (kisses) in PERUGIA:
The city of Perugia is most well known for its chocolate, due to the popularity of Baci chocolates. Plus it's beautiful.. As is all of Italy if you've been reading this entire post.
Pay tribute to Saint Francis in ASSISI:
The hill town of Assisi is home to the birthplace of the patron saint of Saint Francis, who is known as the patron saint of animals and the environment.
Tan in Italian style on the beaches of SPERLONGA:
Known for its pristine beaches. All you need to do is rent a beach chair, put on a large fancy hat and relax in style.
Enjoy pizza perfection in NAPLES:
There seem to be misconstrued ideas that the city of Naples is covered in trash (due to workman strikes), but there is so much beauty in this city to be experienced and Neapolitan pizza (yes, food can be beautiful) is one of them!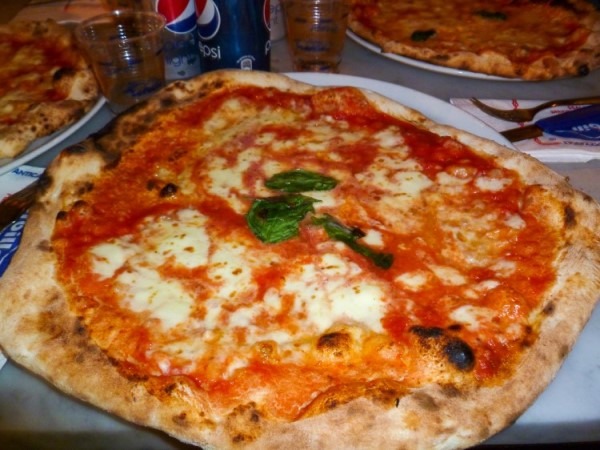 Discover the brothels of POMPEII:
A ruined city thanks to Mount Vesuvius – that's both a sarcastic thanks because hello, an eruption of lava destroyed the entire place, and a literal thanks because that destruction created a well preserved, historical landmine for us visitors.
There are so many historic spots in the city of Pompeii to explore, but if you aren't going with a guide, you are choosing to wander through a petrified CITY on your own. Meaning the place is massive.
So you should go with a plan, and why not have finding the preserved brothels of Pompeii on your plan?
Eat lemon candies in SORRENTO:
Known for their delicious lemon groves, Sorrento has lemon-flavored items exploding from every storefront. While limoncello liqueur is an international favorite, for those who want something for everyday enjoyment I'd suggest the lemon candies many stores sell.
Cliff Jump in CAPRI:
and visit the Blue Grotto (be a pro-Italian when you visit, by pronouncing it the Italian way – emphasize the 'a' in Capri, not the 'i').
Rent a boat in POSITANO:
The stunningly picturesque town of Positano leaves all first-timers speechless with its buildings carved into the cliffside. Take in all of its beauty from the comfort of your own boat.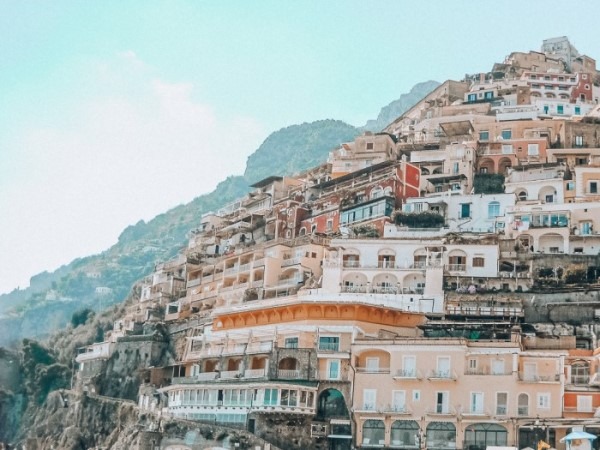 Spend a colorful weekend on the island of PROCIDA:
A Mediterranean haven for color & coastal beauty, Procida is just a boat ride away from Naples.
Visit PIETRAPERTOSA, the town carved into stone:
I'm not sure how Europeans were able to build towns right into rock surfaces, but I sure can marvel at it.
Learn all about olive oil in APULIA:
Apulia is Italy's main region for olive oil production with plenty of thousand-year-old olive trees.
Spend a summer soaking up SICILY:
Sicily seems to be an underrated part of Italy, but meowzahs does it have some stunning places to visit (and some of the most delicious Italian food I've ever had). Soaking up all the island has to offer requires a few months of time to truly immerse yourself there.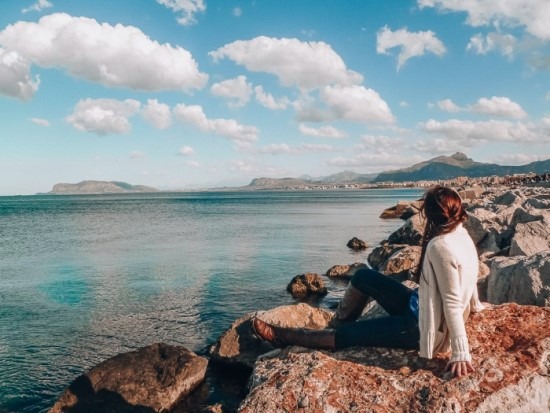 Spend the following summer indulging in SARDINIA:
Just like Siciliy, Sardinia is not to be missed. Surrounded by beautiful beaches, Sardinia is a must-see summer destination for all
This ultimate Italian bucket list will continue to grow, as I find myself reading about the country, so be sure to come back to see what's been added every few months.
And if you think I've missed one, comment below and let me know!