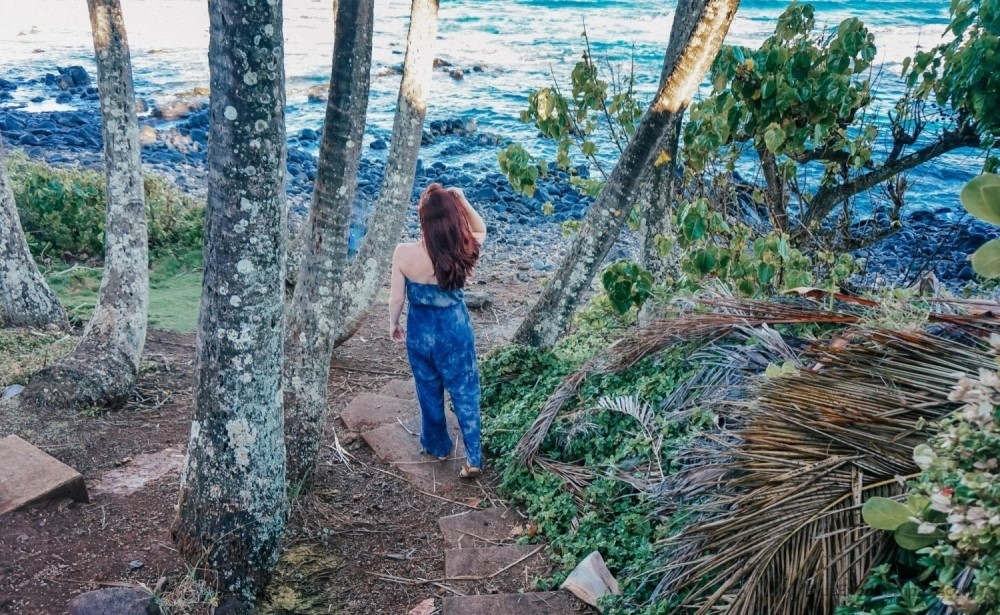 Where to stay in Maui, Hawaii
Details about each area of Maui & travel styles they match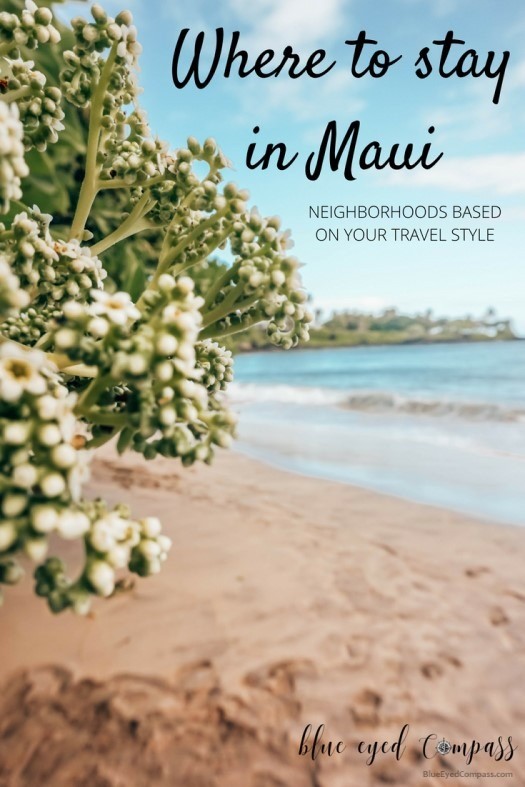 This page contains affiliate links to products and tours that I have used for my own travels, purchased & enjoyed. Clicking these links does not cost you anything, however doing so will support Blue Eyed Compass and allow the site to continue. THANK YOU! You can view our disclosure page for additional details.
One of the most difficult parts of planning a weekend getaway is making sure your lodging is the best location for your ideal type of trip. Maui may be an island but that doesn't mean it's small. There is so much to experience in Maui, with each neighborhood bringing its own unique perks with it, so it's best to know that you've selected THE best place for you to stay during your trip.
When you visit Maui you need to consider the kind of vacation you are looking for; whether it be total beach relaxation, hiking and exploring, seeing historic towns, or water adventures. This post will help you decide which area to book lodging with when deciding where to stay in Maui.
Where should I stay in Maui?
There are four main areas to Maui, each with its own set of unique landscapes and lodgings:
North Shore/Upcountry
West Maui
South Maui
East Maui
Each area has beautiful beaches and water activities for visitors to enjoy, but what one person may describe as the perfect beach may be someone else's not so great location or require an out of budget spend.
So questions such as
'which beaches are better than others?',
'Should I rent an Airbnb or splurge on a resort hotel?' and
'which side of the island has the best sunrise or sunsets?' are all questions smart travelers should ask themselves.
Maui is much larger than first time visitors expect. It would take around 12 hours to drive around the entirety of Maui, and as we're sustainable travelers, you understand that you'll have a better vacation by going slow and enjoying each area without feeling rushed.
I found this image from Pinterest in 2015 and have not been able to find the original owner, if you know who created this image please let me know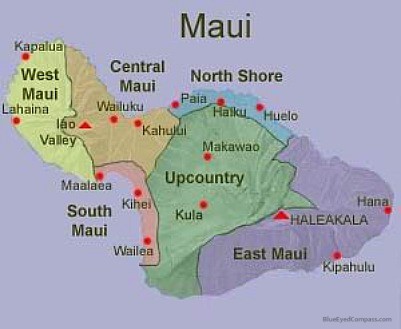 As I'm not a native to Maui, I don't feel I can comfortably list out recommended places to stay, so instead I've linked a search tool where you can find great deals on hotels and more through Booking.com
You can also go through Airbnb to find more affordable options. If you're new to Airbnb here is a $40 discount off of your first stay!
Staying in North Shore/Upcountry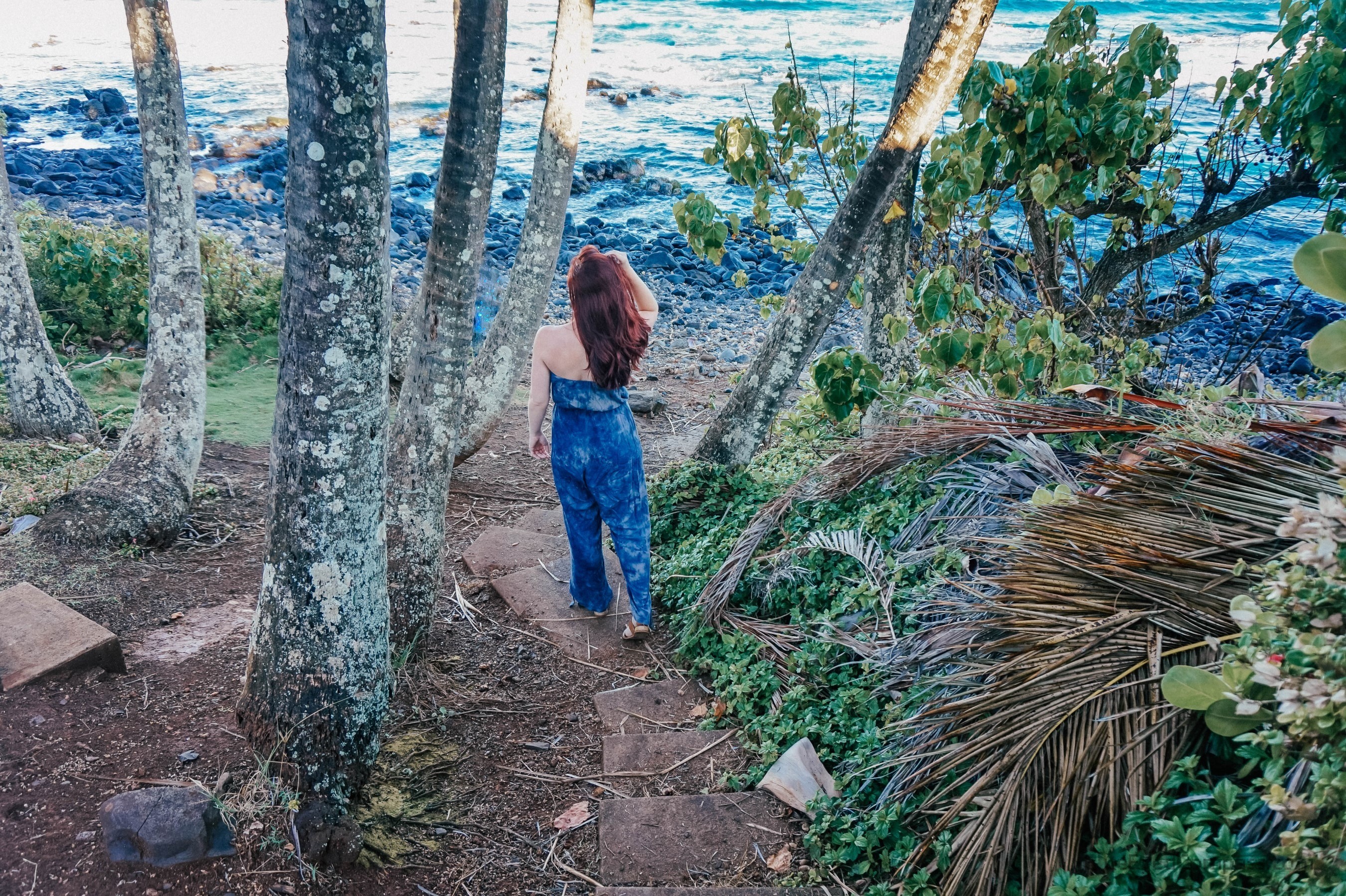 The North Shore & Upcountry areas of Maui are probably the largest area and most lush on the island. This is where authentic Hawaiian lifestyle lives. In fact, most locals on the island live in this area.
The beaches in North Shore will be windier (which is great for kite & windsurfing) and Paia Town is a great starting point if you want to do the Road to Hana (trust me, you want to do the road to Hana)
If you choose to stay further upcountry will get you beautiful views from the Maui mountains.
*We stayed in the perfect bungalow of an AirBnB – this place was a studio and walking distance to the cutest grocery store. Big plus was that it is already ten minutes onto the Road to Hana, so visitors beat a ton of the crowds leaving from here.
Use this link to get $40 off of your first stay using AirBnb!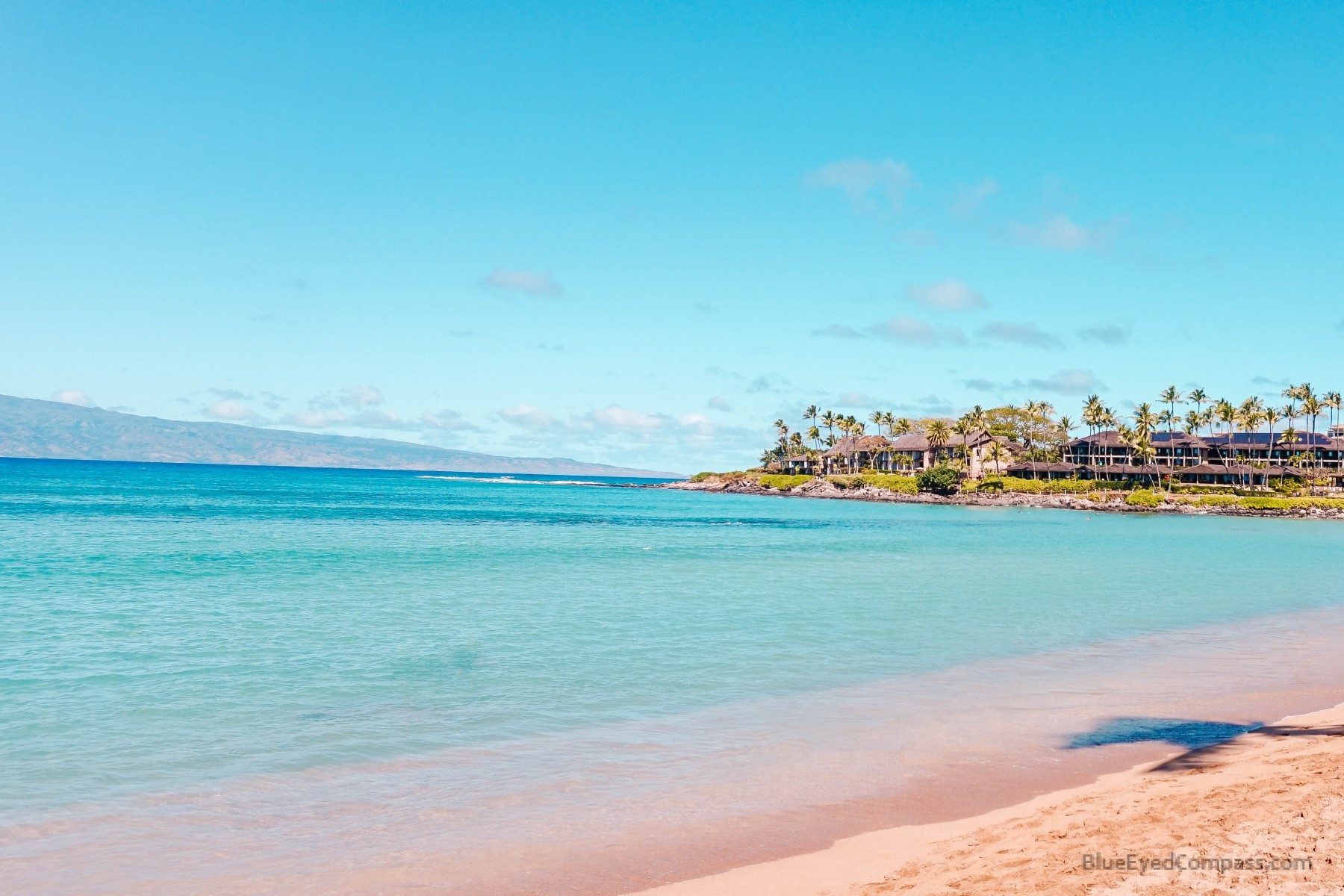 West Maui is the most popular area to stay in Maui and where the original resorts are located. There is a lot of dining options as well as the old whaling village, Lahaina, that you can explore.
The beaches of West Maui are sunny and dry and it's one of the prettiest parts of Maui as you'll have the West Maui mountains as your backdrop. In fact, many believe West Maui to have the best beaches on the island.
With its popularity for tourists to stay in, West Maui comes with a range of lodging options. Visitors can find beachfront resorts, as well as affordable condos to rent.
West Maui is also where a lot of tourist excursions take off from. So, if you plan on going out on a catamaran, whale watching or want to ferry over to Lanai or Molokini, you would most likely leave from this area.
Something to consider is that with popularity comes tourist traps, tacky shops, and lower quality service. West Maui is also a farther drive from other parts of Maui. These are things to consider when traveling to the island and the quality of your trip that you are seeking.
30-40 minute drive from Kahului airport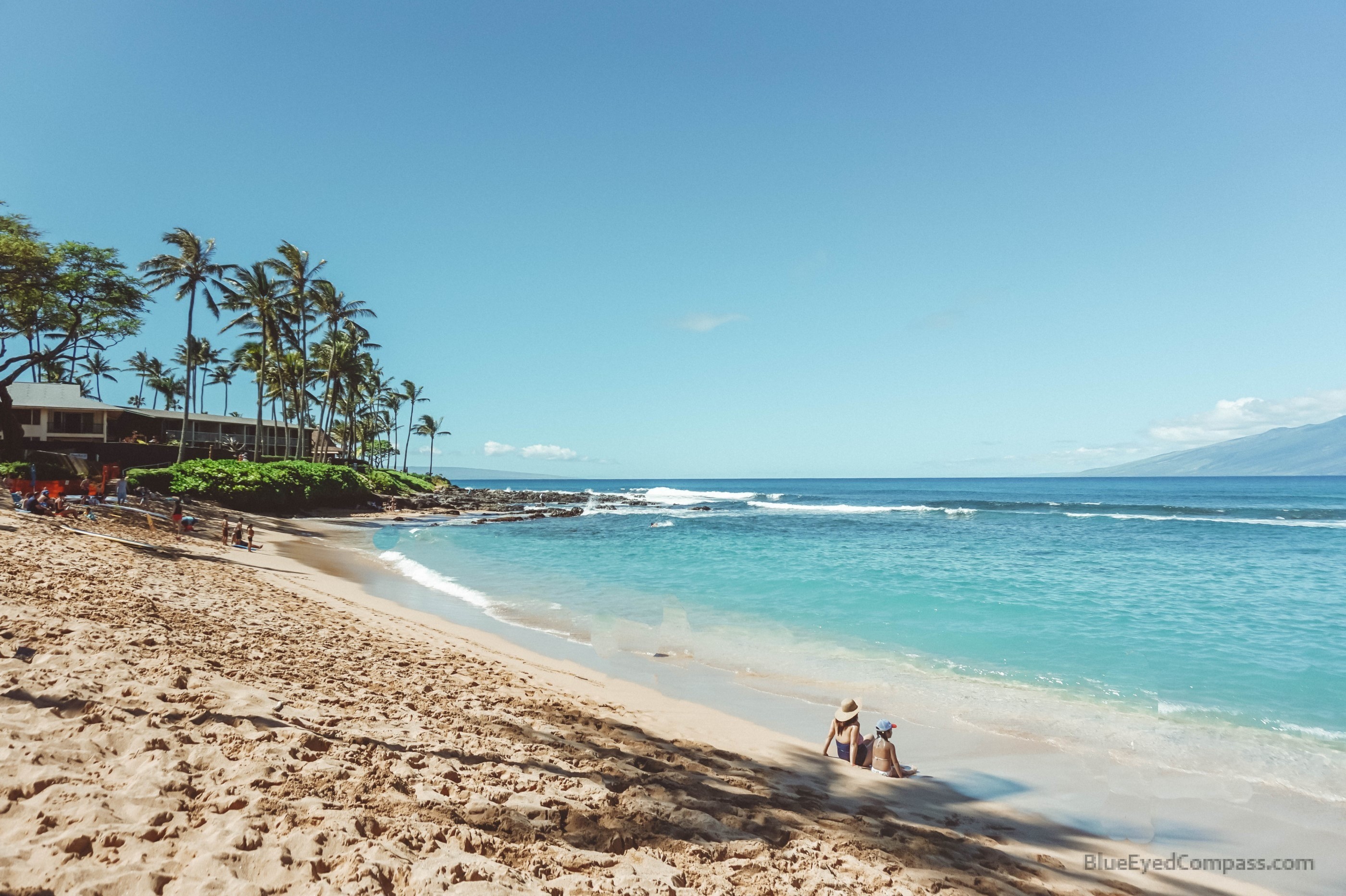 South Maui is less crowded than West Maui with the most sunshine access on the island. There are great beaches in South Maui such as Kihei, Makena and Molokini. All of which have easier parking situations that almost all of West Maui.
While the epitome of classy accommodations would be the Four Seasons resort in South Maui, there are plenty of condos to rent in the area. Of course, the ones with beachfront access will cost a pretty penny. But it may be worth it if you're only visiting for a weekend getaway.
South Maui is closest to the airport than the other areas of the island.
I've been told South Maui can feel 'spring-breaky' as so many younger groups of people visit here. I mention this because if you prefer a quieter island experience you may want to stay in another area of the island.
Also, please NOTE that while South Maui may look like it's close to the end of the Road to Hana, you actually cannot access that part of the island from here. You will have to drive all the way to Paia town to start your Road to Hana adventure. Something to consider if you're short on time here on Maui.
15-20 minute drive to Kahului airport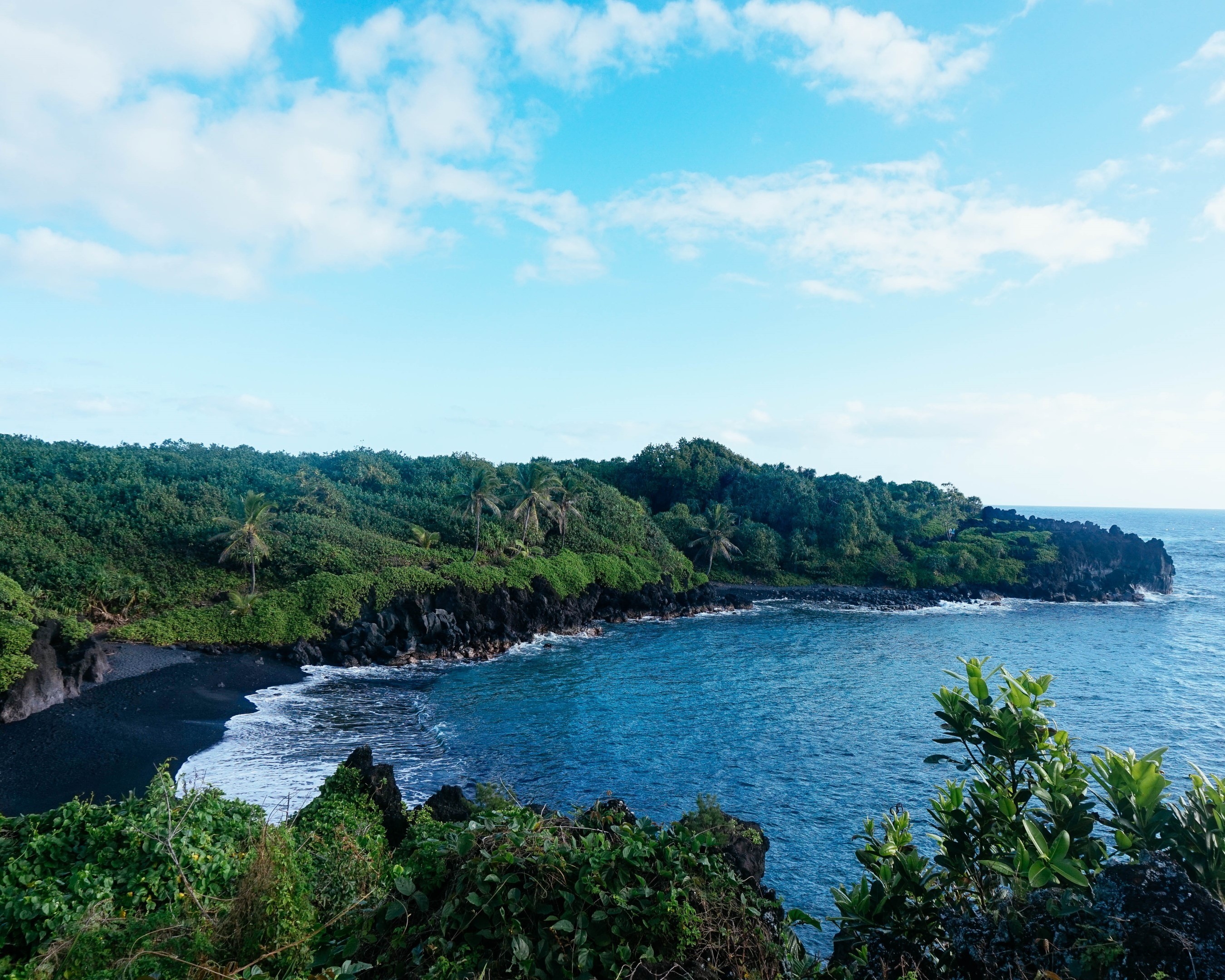 East Maui is the most remote side of the island and reached by the infamous Road to Hana. If you are looking for an authentic Hawaiian experience than this would be the place for you to stay at; there are lots of hiking trails, waterfalls and beautiful outdoor spaces to explore. The majority of tourists don't stay in East Maui, so you'll be avoiding those crowds if you choose to stay in this area.
Just remember that getting here will take time, so consider that when looking at flight arrival times. I found that visiting East Maui for a day trip or even for an overnight excursion would suffice for a weekend trip to Maui.
2+ hour drive from Hana to Kahului airport
While the Hawaiian Islands are similar to one another, each one has an individuality to them and Maui is a favorite among many. Knowing ahead of time what type of trip you are seeking and matching lodging to that will help make sure you have a fantastic time. If you have questions regarding where to stay in Maui comment below and I'll connect with you directly.
Mahalo!
Top TIPS for where to stay in Maui
Once you land at Maui's airport, Kahului, and pick up your rental car, stop at one of the major retail chains for groceries and snacks. There is a Costco and Target near the airport. This will help save you money as Hawaii is known for expensive restaurants.
Take into consideration driving time; there are only a handful of main roads and traffic backs up during peak times (afternoons around 2-5pm)
As stated at the beginning of this post, know your vacation type (especially if you are only visiting for a weekend) so that you can take advantage of all of your time here