Six things to SKIP in Vienna, Austria
and Six things to do INSTEAD!
Avoid the typical to find the hidden gems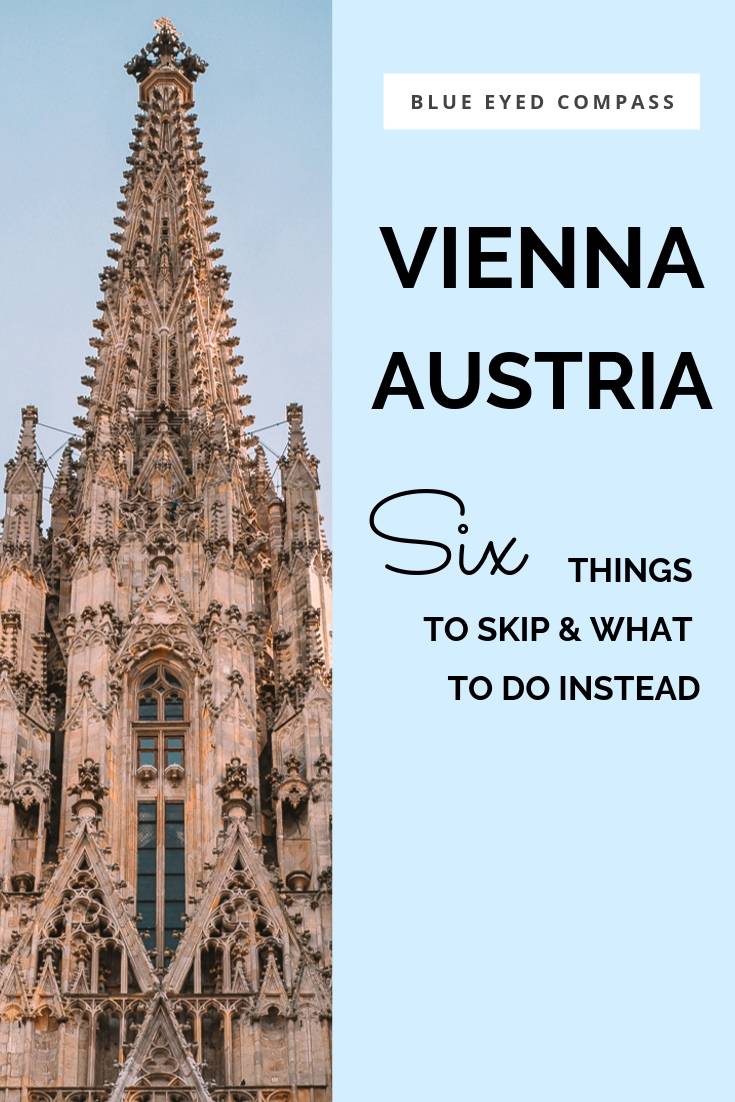 This page contains affiliate links to products and tours that I have used for my own travels, purchased & enjoyed. Clicking these links does not cost you anything, however doing so will support Blue Eyed Compass and allow the site to continue. THANK YOU!
With any destination that you visit, you should always research with caution as to which things you must see and which you can pass over. Because let's be honest, not all museums are created equal, five plus churches in one day begins to lose its lust, and we can't all go into the same 'famous' restaurant.
Before any trip I take, I do a lot of research. I see which blogger recommends what, what's the best area to stay in and what I should be packing with me. And quite frankly, a lot of what I found online was the same places listed out over and over again.
So, after visiting these places I realized what wasn't worth our time and what was a much better use of travel time. Read on for the Six things you can skip while in Vienna, and six things you should do instead:
Things you should skip in Vienna, & six things to do instead!
(1)

Don't pay to go into ALL of the Hofburg Palace museums/areas
INSTEAD choose one part to pay for and enjoy your time outside marveling at the Hofburg Empire architecture. I would suggest either the Sisi Museum or the National Library. Vienna is full of exciting and exquisite history, but that doesn't mean you need to spend your entire time inside of museums. Choose one in the Hofburg Palace to immerse yourself in and then be sure to have time to explore other areas of the city.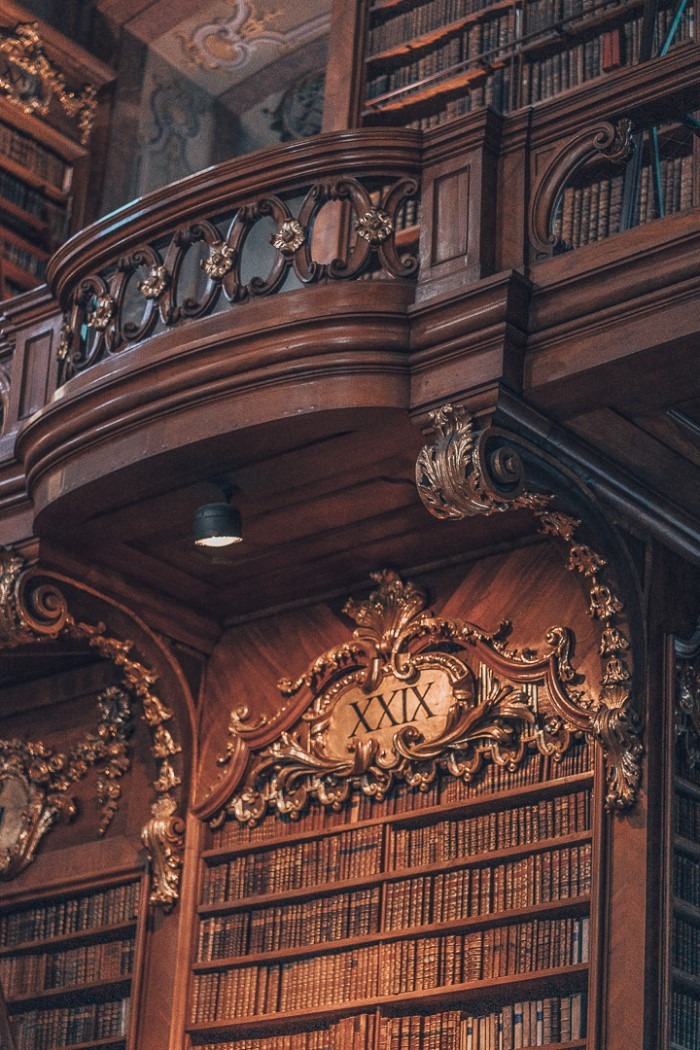 (2)

Don't pay to go to the top of St. Stephen's Cathedral
INSTEAD enjoy a view of the cathedral and all of Stephansplatz (St. Stephen's square) from Do&Co Hotels Onyx bar. Their interior and cocktails are almost as stunning as the views! You can still, and should, go into St. Stephen's Cathedral, as it's beautiful and is the city's most important and standout church since it's construction in 1160. But don't pay to go up to the top of the tower. It's like paying to be inside of the view, when the view should be the cathedral itself.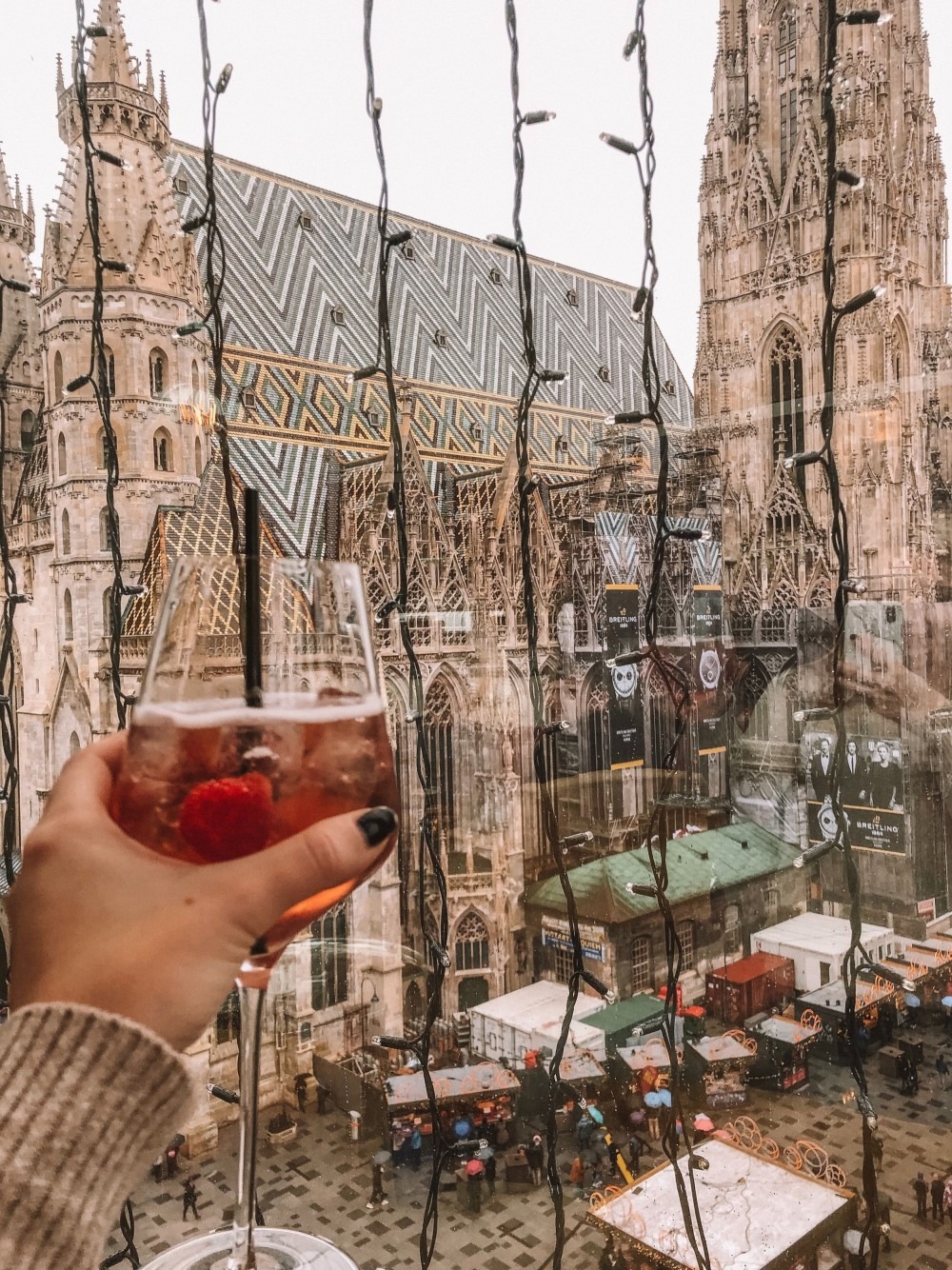 (3)

Don't visit every palace in Vienna
INSTEAD head further outside of the city to explore the Schönbrunn Palace. This palace is one of the main attractions in Vienna, but it is massive so you won't feel like you're walking through a crowded space (although I would still suggest you arrive early in the day to avoid some crowds).
With over 1400 rooms, gardens that are comparable to those of Versaille and it's own zoo, you will have plenty to explore here all while getting an incredible sense of history of Austria.
Since you're a smart sustainable traveler, you'll be purchasing your tickets to the Schönbrunn Palace in advance. I love these 'skip-the-line' options!
*Please note- I often will not promote the visitation of zoo's, as many around the world are not animal friendly and are often seen as abuse to the animals. I personally did not visit this zoo, but have read that the 'animal enclosure areas' are quite large and mimic their wildlife habitats. I'm unaware of their conservation efforts at this time (however, I have reached out to them for details) besides careful breeding of endangered species. Visiting and contributing funds to this zoo would be a personal consideration that you will need to make.
(4)

Don't go to Hotel Sacher for the famous Viennese Sachertorte (cake)
INSTEAD go to Kleines Cafe or Cafe Sperl for Sachertorte. Both are smaller and more authentic cafes, with a traditional Viennese cafe vibe. Kleines Cafe is located in Franziskanerplatz, and Cafe Sperl is near the Naschmarkt. Plus both of these cafes are not nearly as crowded as typically tourist frequented Hotel Sacher or Cafe Demel will be.
(5)

Don't eat schnitzel or sausage
I mean for one thing, true traditional schnitzel is to be made with veal, aka baby cow so no thank you 🙁
INSTEAD Enjoy the city's best bakery, Joseph's Bakery & Cafe. This is where the locals are enjoying their weekend brunches or lunches. Josephs has a few locations throughout Vienna, and some of the best bread you could enjoy. They also have a handful of vegan and vegetarian options, which pair amazingly well with their delicious coffees, juices and teas.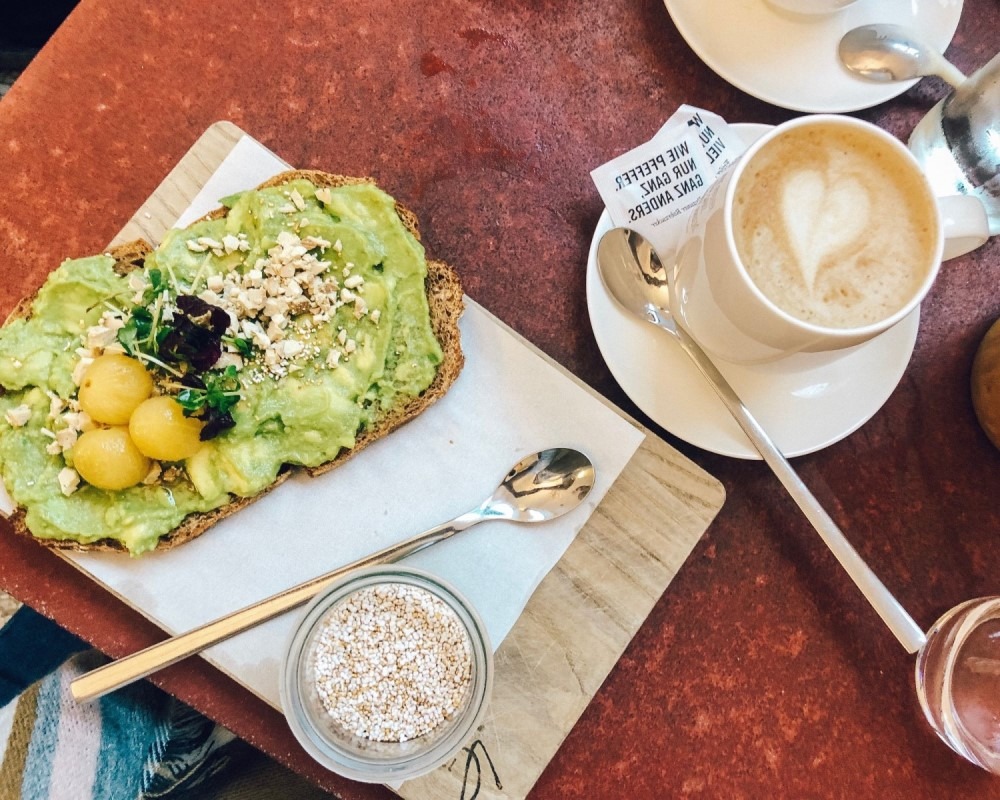 (6)

Don't visit every museum in Vienna
INSTEAD- visit the Kunsthistorisches museum. Known as the city's fine art history museum, the Kunsthistorisches museum is incredibly beautiful inside and houses works of art from many famous and well known artists. Such as Caravaggio and Bernini – what can I say, I'm impartial to Italian artists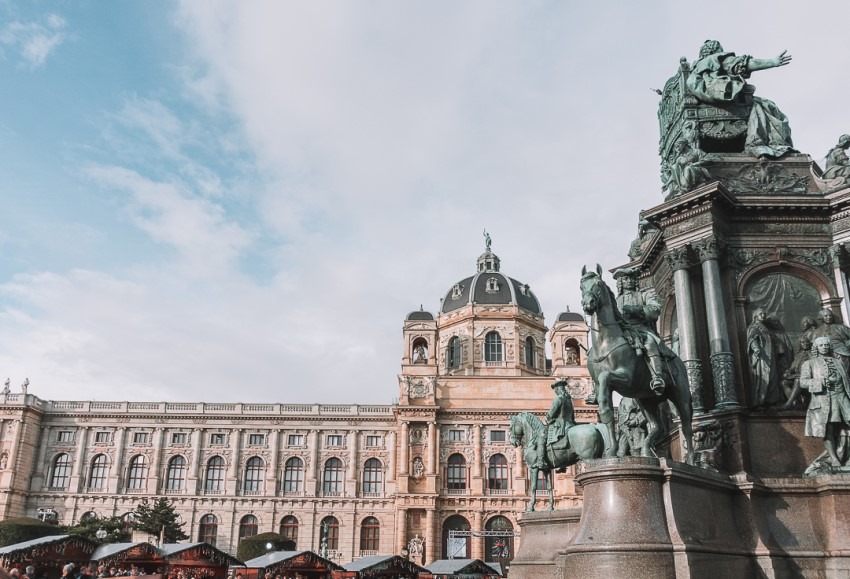 Don't forget to pack these items:
With Vienna being the most livable city in the world, and home to the center of European history it is chock full of beautiful places to discover, foods to sample and history to learn about. I hope this list provides you with some insight into what you can skip over during your visit to have an even more authentic visit of Vienna.
Happy travels,
Laura