The Best Vegetarian & Vegan friendly Restaurants in San Diego
A growing list of the best vegetarian & vegan friendly places to eat in San Diego
from a local!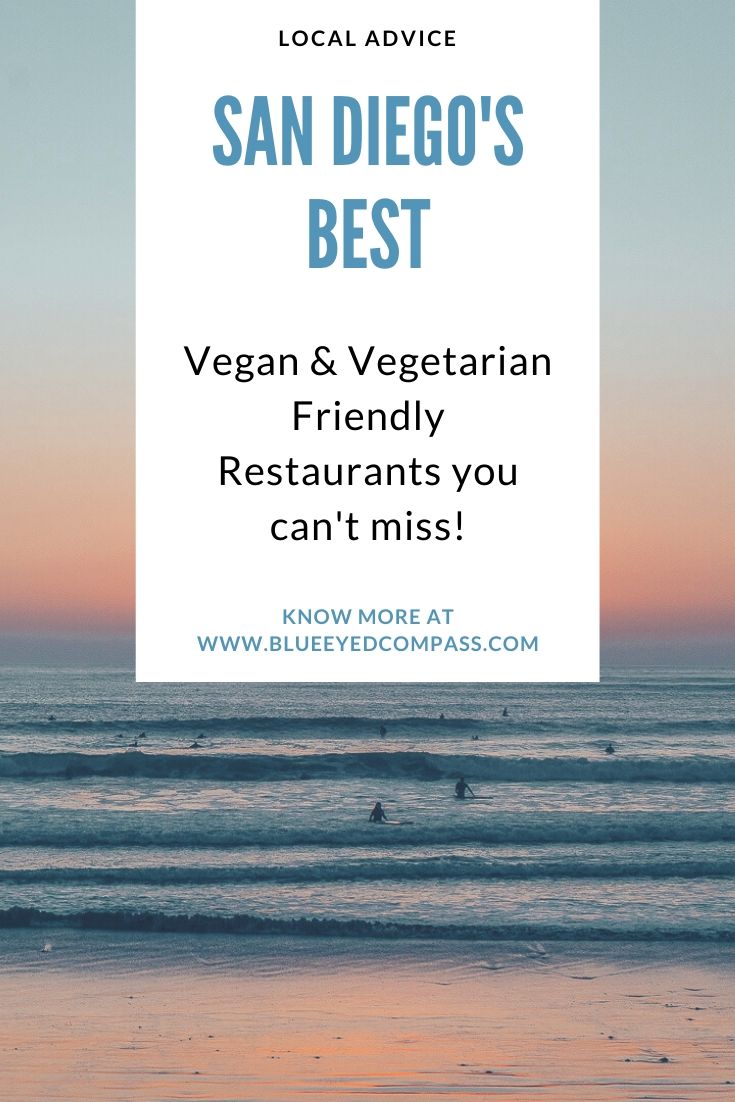 This page contains affiliate links to products and tours that I have used for my own travels, purchased & enjoyed. Clicking these links does not cost you anything, however doing so will support Blue Eyed Compass and allow the site to continue.  THANK YOU!
As a traveling vegetarian, I understand how it can be difficult to find delicious vegetarian and vegan friendly restaurants in the midst of being in your 'in-the-moment' vacation mode. Luckily, San Diego is bursting with delicious restaurants that offer vegetarian and vegan friendly menu options! More & more people are enjoying plant-based foods so I dug through my long lists of best restaurants in San Diego (yes, I keep a running list on my phone. Never will my boyfriend & I have the awkward 'where do you want to go to eat' conversation), and put together San Diego's best vegetarian friendly restaurants!
*I'll be updating this post at least once a year to add new restaurants that open. Be sure to subscribe to be notified of any new vegetarian or vegan restaurant openings in San Diego.
Best Vegan & Vegetarian Friendly Restaurants in San Diego
In no particular order
Civico 1845
Located in the heart of Little Italy, Civico 1845 serves authentic italian food set in a comfortable setting of white brick & pristine bar. They offer a special vegan menu for both lunch and dinner.
My suggestion, try their Gnocchi Violetta. *Be sure to call ahead for parties of 4 or more. Civico 1845 is a hotspot in Little Italy, so becomes busy quickly.
1845 India St
San Diego, CA 92101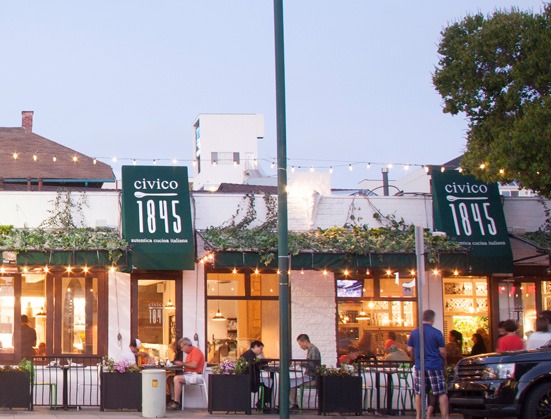 Image credit: https://www.civico1845.com/
Muzita Abyssinian Bistro
One of my favorite hidden gems of San Diego, is Muzita Abyssinian Bistro. This Ethiopian restaurant was once a home that the owners retrofitted into a cozy dining experience. They have amazing vegetarian & vegan menu options that follow traditional Ethiopian cuisine. The owners mother was the original chef and the recipes are all hers. Which I think makes them taste even better. That and the incredibly friendly staff and mouth watering food.
My suggestion, try the fall seasonal Duba (braised pumpkin) with the Timtimo side (lentils), then thank me afterwards.
*fun fact- Marcus brought us here on our first data & we go back on our anniversary every year
4651 Park Blvd
San Diego, CA92116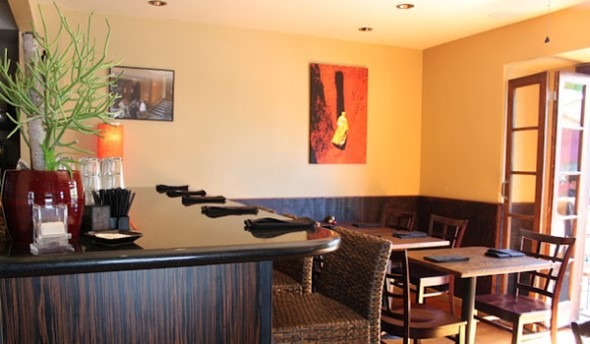 Buona Forchetta
You may already know how my soul belongs in Italy, so it's no surprise that I've been to quite a few Italian restaurants in San Diego. And Buona Forchetta is always on my mind. Not only will the staff chat with you in italian (which I fall right back into after two glasses of wine), but they have a handful of the most delicious vegan menu items. Including a traditional vegan pizza.
My suggestion, the Donnatella pizza with their vegan cheese
Located in South Park, Liberty Station, and Encinitas
Tocaya Organica
With an upbeat, modern interior draped in blooming plants and comfortable couches, Tocaya Organica takes the cake for some of the best modern mexican food that is vegetarian and vegan friendly in San Diego. They have a stellar seasonal menu and focus their ideals around making healthier choices, starting with locally sourced produce.
My suggestion, their vegan horchata to go with whatever you order to eat!
Gaslamp/Downtown San Diego & UTC Mall in La Jolla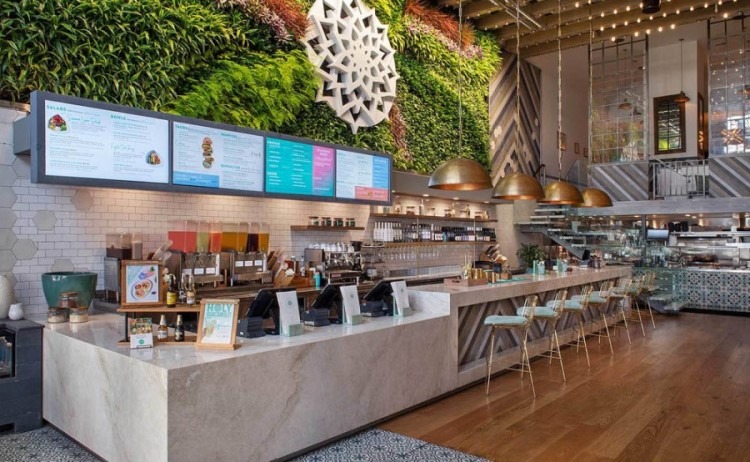 Ike's Sandwiches
For those times where you don't want to follow a vegetarian bunny rabbit diet of leafy greens, Ike's Sandwiches will hook you up with an intense vegan sandwich. Ike's is now a West coast chain (they originated in San Francisco) with locations all across California, Arizona & Nevada. Which bears an impact on how great their sandwiches are. You'll notice that each sandwich has a unique name, and comes with their special sauce – which you can order a vegan version of!
My suggestion, the Sally Ride on their famously known Dutch Crunch bread.
2 San Diego locations, Hillcrest & Point Loma
Tandoor
Another little gem of mine, Tandoor is a small indian restaurant near the Fashion Valley mall. My sister and I have now tried each of their vegetarian & vegan options and can happily approve of them all. I love coming here for a quick dinner to go – this family owned place features the most amazing homemade naan bread in a traditional Tandoor oven, and the family is so so friendly.
My suggestion, Chana Masala made vegan.
Tandoor
508 Mission Center Rd
San Diego, CA 92108
Kebab Shop
With almost 8 locations in San Diego, the Kebab Shop will be nearby whenever you're in need of some fresh falafel. Seriously though, they make their falafel fresh for each order. And their serving sizes are big enough to be made into two meals!
RakiRaki Ramen
I think I'm finding a pattern here with my preferred hidden gems… Rakiraki is tucked away in a lesser known area to tourists, what I would call Convoy street. This area is known for top notch asian cuisine finds and Rakiraki is a star among many delicious eateries. They serve one of the best best vegetarian miso ramen in the city. But be warned, this is a busy spot. So, if you're a hungry hippo eager to slurp down this top rated ramen be sure to arrive early.
Convoy St, Little Italy & Liberty Station
Bahn Thai
I love how the most delicious thai food is based on vegetables and tofu. Something that sounds so simple always comes out delicious, and Bahn Thai always delivers those mouth watering flavors. The restaurant is a bit small, so if you don't want to wait, order to go, OR visit their soon to be opening location in Hillcrest that can fit larger groups.
4646 Park Blvd
San Diego, CA 92116
(University Heights)
Sipz Vegetarian Infusion
Another asian cuisine eatery is Sipz Vegetarian Infusion. With 3 locations in San Diego, customers can enjoy a variety of asian cuisines including Japanese, Thai, Chinese & Vietnamese. The entire menu is vegetarian with a majority of it being vegan. Plus, they have crazy delicious vegan desserts.
My suggestion, start with their fresh summer rolls & homemade peanut sauce.
Don't fret, this list will continue to grow as I enjoy each place and find more vegetarian & vegan friendly restaurants in San Diego. If you're interested in adding more dining options to your visit, then check out the Top Vegan Restaurants in San Diego!
Don't forget to pack these items:
No matter where you're going out to eat, it's always smart to keep these sustainable items on hand to avoid any plastic use