Top Vegan Restaurants in San Diego
A growing list of the best vegan places to eat in San Diego
from a local!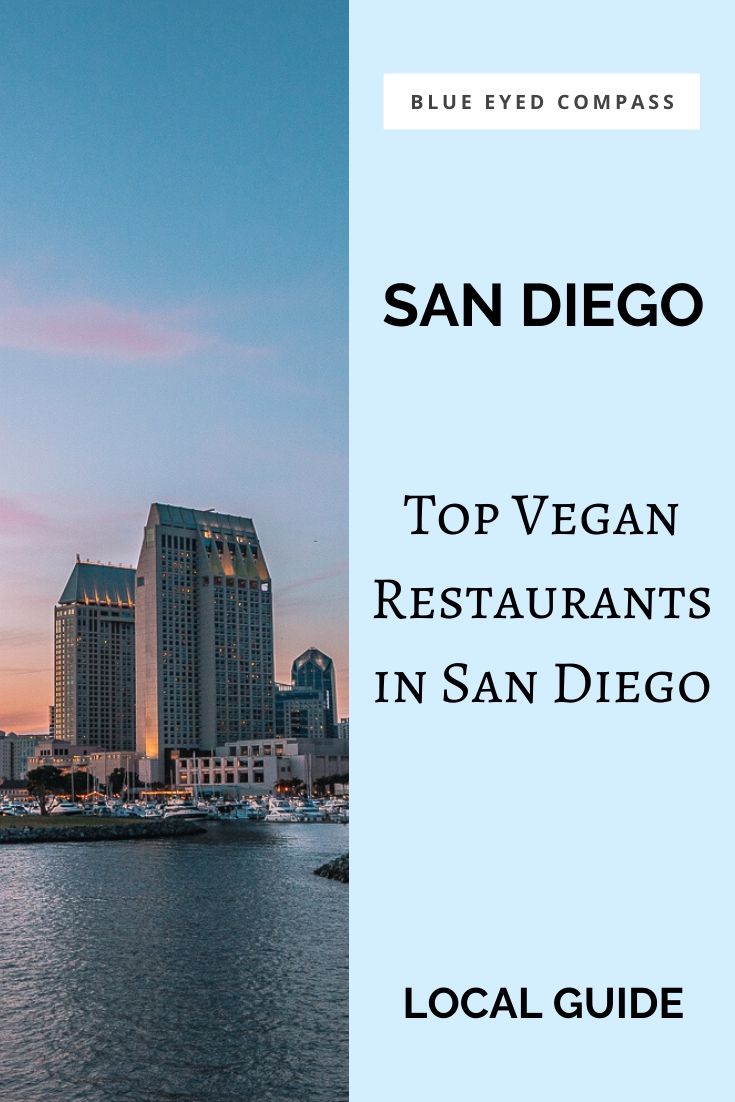 This page contains affiliate links to products and tours that I have used for my own travels, purchased & enjoyed. Clicking these links does not cost you anything, however doing so will support Blue Eyed Compass and allow the site to continue. THANK YOU!
I love to eat. Especially when I know how good I feel after I eat amazingly delicious vegan food. There is no shortage of Vegan restaurants in San Diego, but just like any other cuisine type, there is both crazy good and horribly bad. So, I've put together the top vegan restaurants in San Diego list for you to enjoy.
*I'll be updating this post at least once a year to add new restaurants that open. Be sure to subscribe to be notified of any new vegetarian or vegan restaurant openings in San Diego.
Let's dive right in to what I'm sure will be your favorite places to eat at in San Diego!
Don't forget to pack these items:
No matter where you're going out to eat, it's always smart to keep these sustainable items on hand to avoid any plastic use