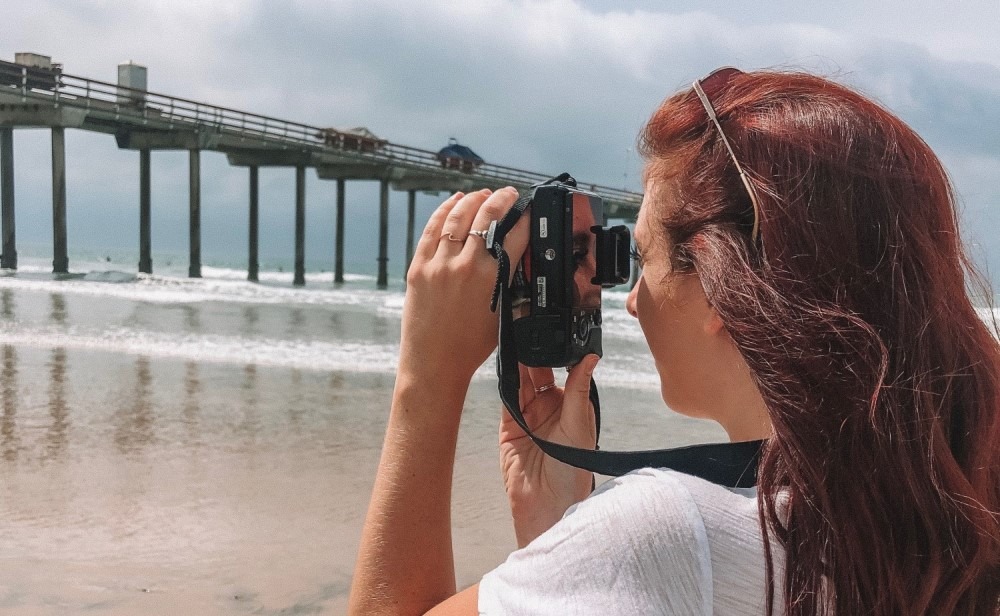 Best Camera Gear for Travel Photography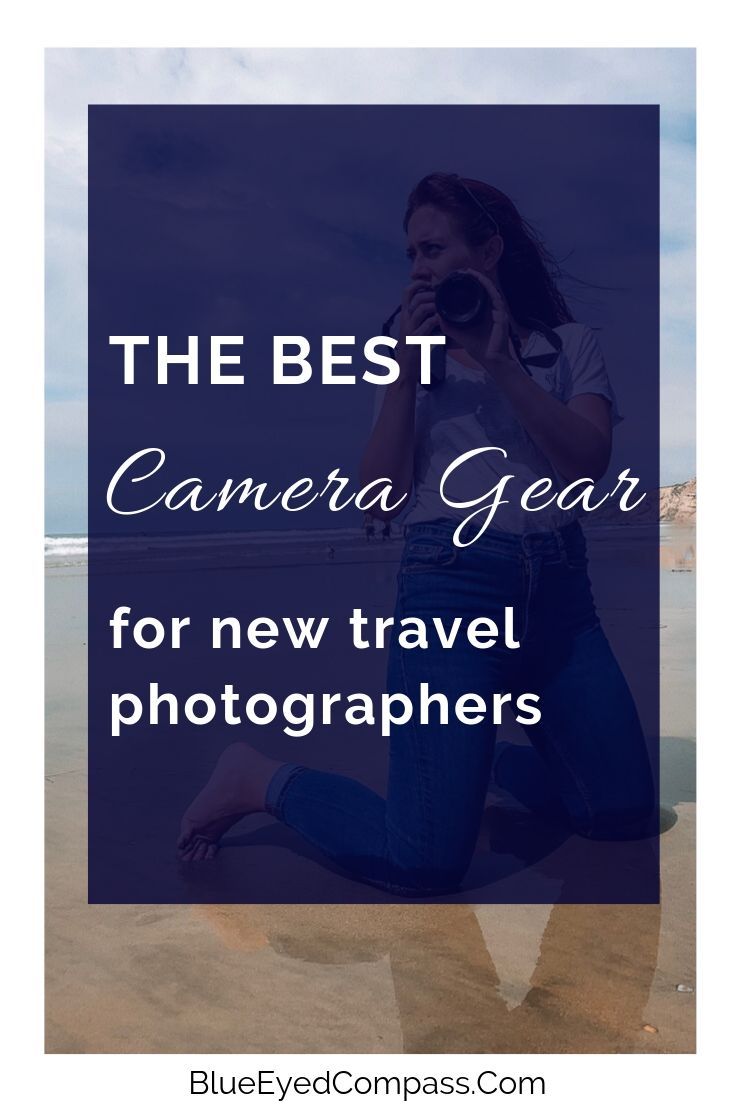 This page contains affiliate links to products and tours that I have used for my own travels, purchased & enjoyed. Clicking these links does not cost you anything, however doing so will support Blue Eyed Compass and allow the site to continue. THANK YOU!
Choosing the perfect camera and lens for yourself can be challenging. There is so much information online on professional photography gear, and so many opinions from varying sources, it all becomes contradicting and confusing quickly.
But once you have your perfect photography gear kit you will be able to capture moments of your travels that you can look back on forever.
My love for photography started when I captured one window image on my first trip to Europe, in Rome, Italy. I ended up printing the alleyway image in black and white and still have it sitting prettily on my nightstand next to where I sleep. It's a momento of the instant that I fell in love with exploring the world and with photography.
My journey to find my best camera gear had a bit of trial and error, and yours will too. Great quality gear is an investment, and like any investment it should be made with careful thought, research and practice.
Here are my tips for how to choose the right gear for your travel photos, and what to keep in mind when looking to purchase camera gear for travel photography.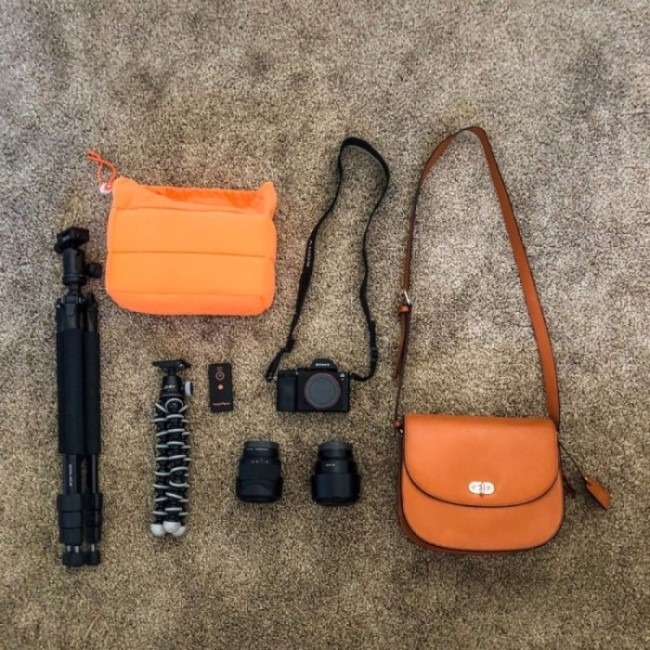 Included in this post:
The basics to look for in professional camera gear for travel photography
My tried & true camera gear for my own travels
Importance & distinction between the camera body and camera lenses
Discussion of New vs Used camera gear
What to look for in a professional camera for travel photography
When you begin your search for camera equipment for your travels you need to consider what you want to use it for and the types of photos you'll be taking.
For example, do you want to shoot large, lush landscapes or up close portrait shots, or a simple point & shoot image for your own scrapbooks?
For this post, I'll be covering DSLR and Mirrorless cameras. These are high quality, expensive pieces of equipment rather than a more popular point & shoot camera you may have used in the past.
New to travel photography?
Check out this Superstar Photography course that I studied when I wanted to take photography more seriously.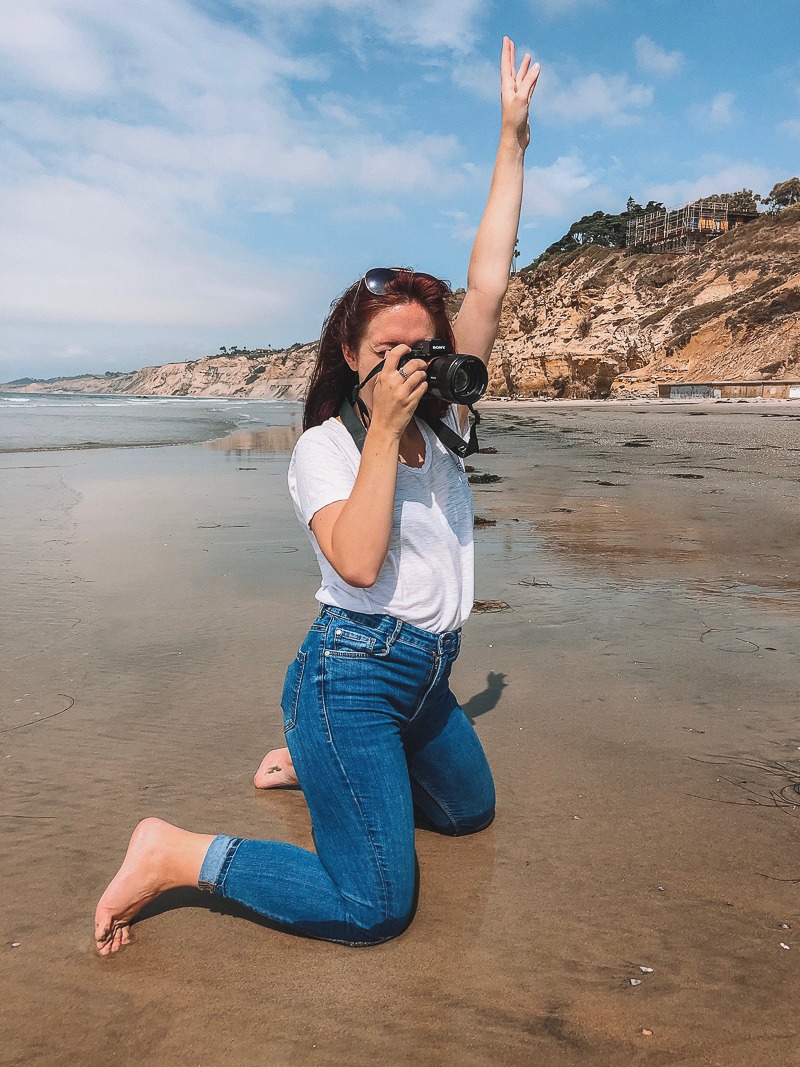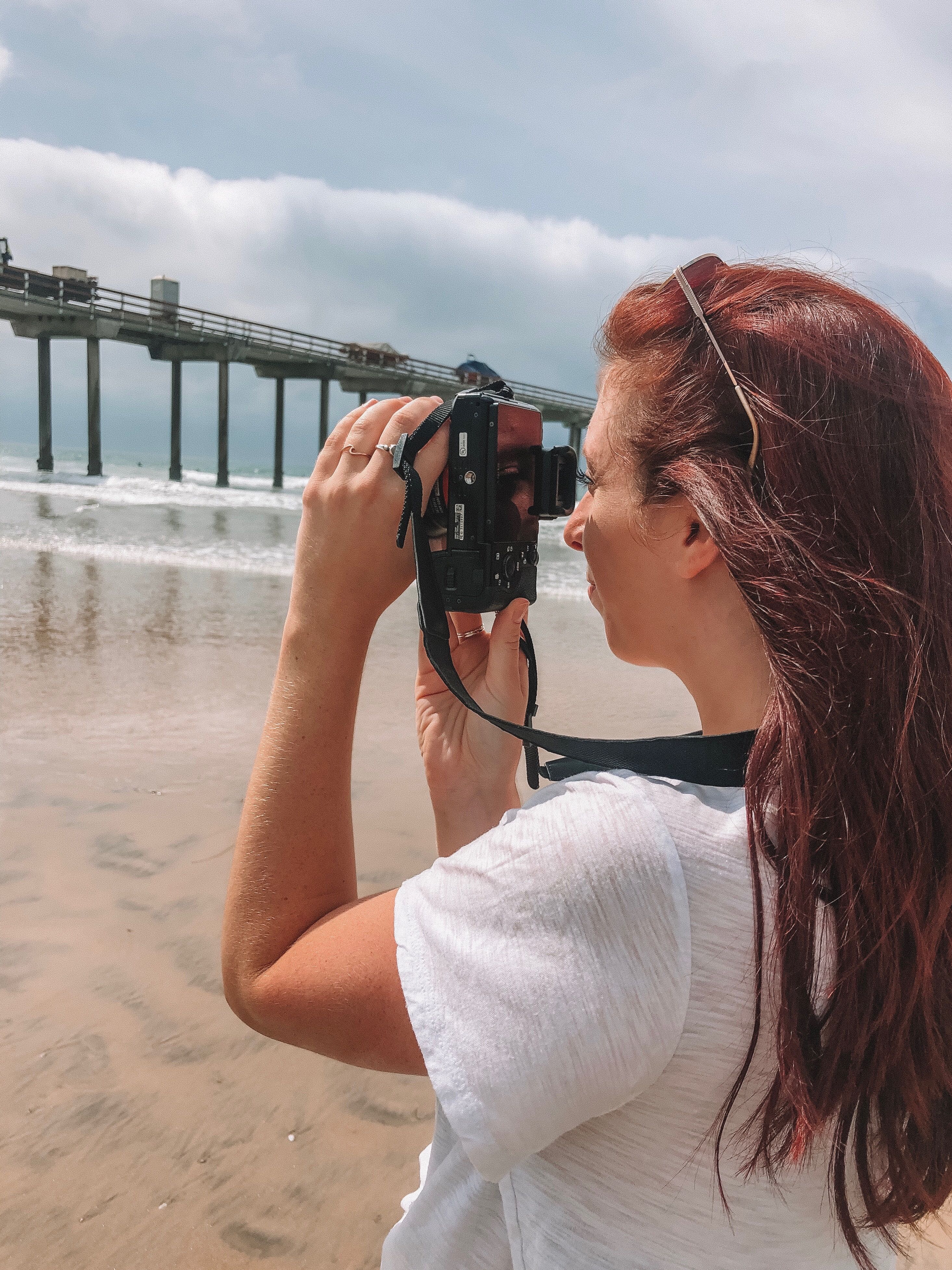 Just purchasing any camera based on an expensive price does not mean you'll be getting the best camera. You need to understand what quality is in a camera body and a camera lens.
These are two separate pieces for your camera gear. And any knowledgeable photographer will tell you that the lens is a much more important piece and much bigger investment.
You need to consider three main components of your camera body and lens pairing:
Lens quality
Shutter capability
Sensor quality
Camera & Lens Terms you'll want to know when reading this:
LENS: your lenses are detachable from the camera body on any DSLR or mirrorless camera. A lens catches the light and feeds it through the shutter to the sensor.
SHUTTER: a shutter is an object that opens and closes on your camera, it's the barrier between the lens and the sensor. On a DSLR or mirrorless camera, a shutter is one of two ways to control how much light is let into the camera lens through to the sensor.
SENSOR: a camera sensor is inside of the camera body, and impacts your camera's image quality. The larger the sensor, the more sensitive to light it is, which typically means you'll end up with better quality images. It also provides better depth of field and color quality.
Aperture: also called an F stop; seen in a lens description as f/#. The LOWER the number, the wider the lens opening can go, which means MORE light can be let it. Aperture is the second of two ways to control how much light is let into the camera sensor.
Focal Length: focal length is the zooms on the lens. Lenses are either fixed or can zoom, and will be seen in a lens description in mm
What to look for in a professional camera for travel photography
Here are all of the items that I bring with me on EVERY trip that I take:
Camera Body:
Sony aR 7 – the Sony Alpha series is a wonderful travel photography camera. It's a mirrorless camera meaning that is uses only a sensor when shooting versus a DSLR's mirror to sensor technique. This makes the Sony Alpha series so much lighter than a DSLR camera (however, you must be extremely careful changing lenses, and do NOT clean the mirror or sensor of a mirrorless camera on your own).
I'm in love with the way this camera shoots, the quality of the images it produces, the full-frame sensor and that it connects to wifi so you can easily transfer files. Plus it's come in handy with video, which we've been testing the waters with.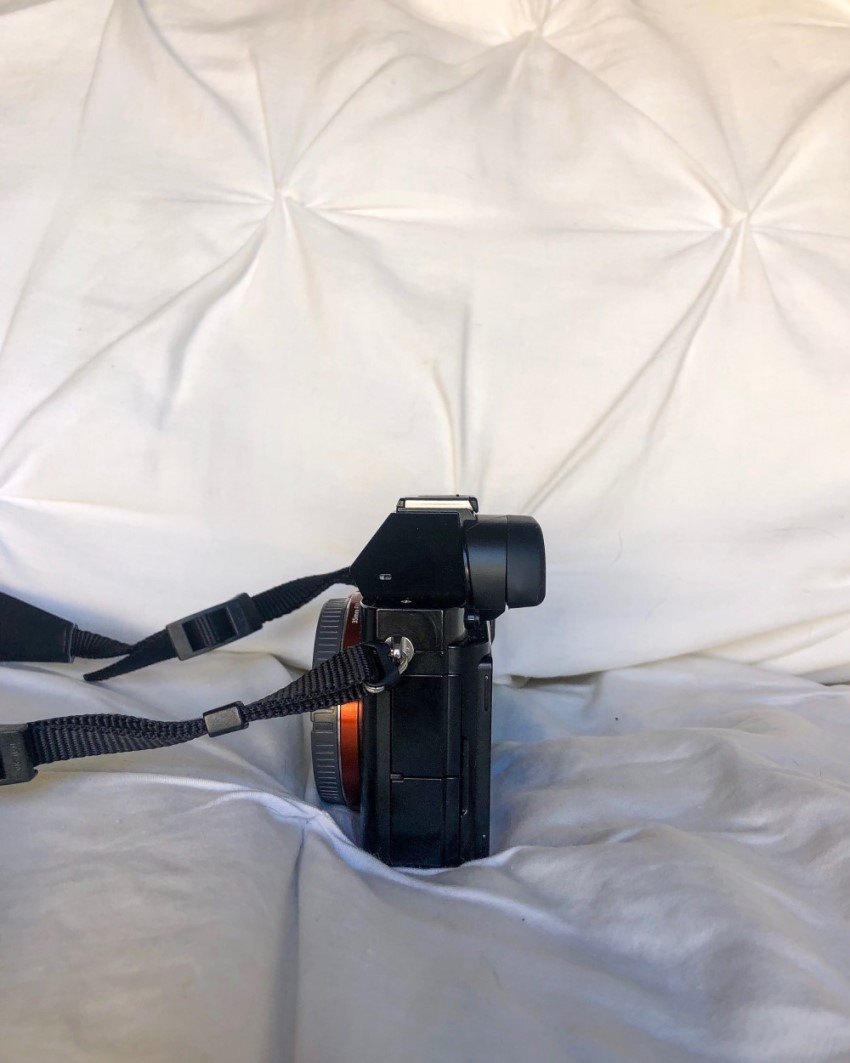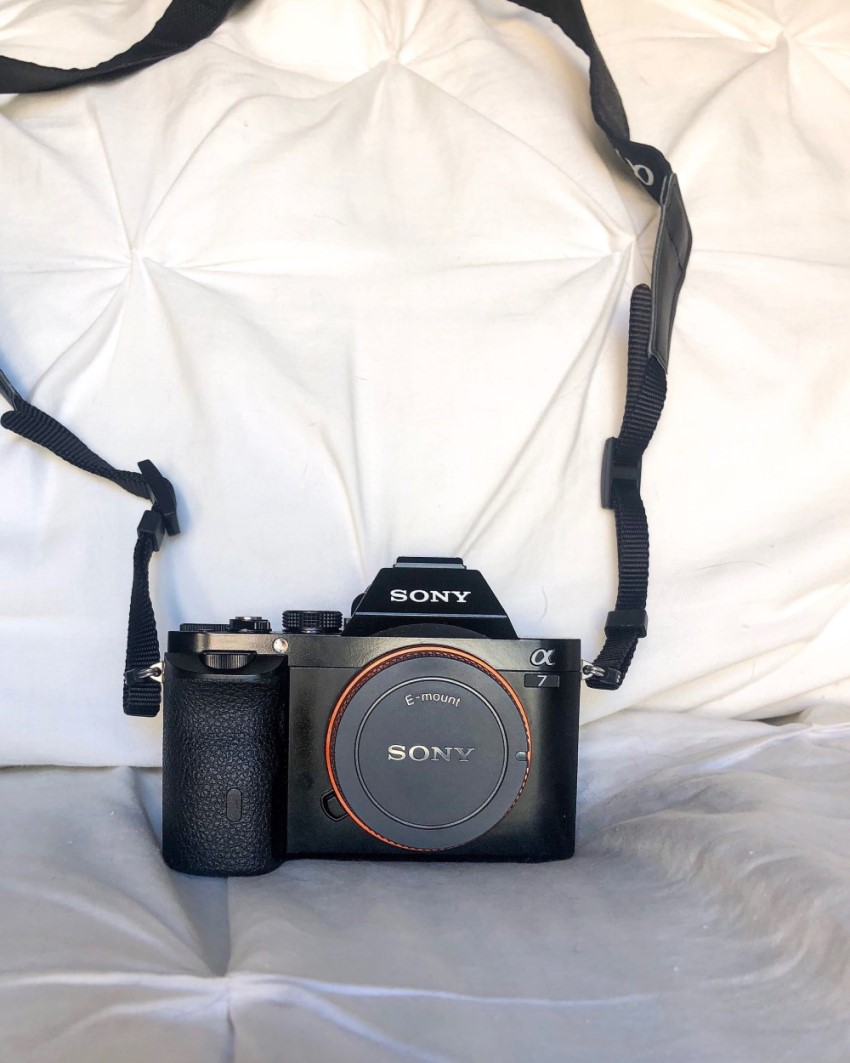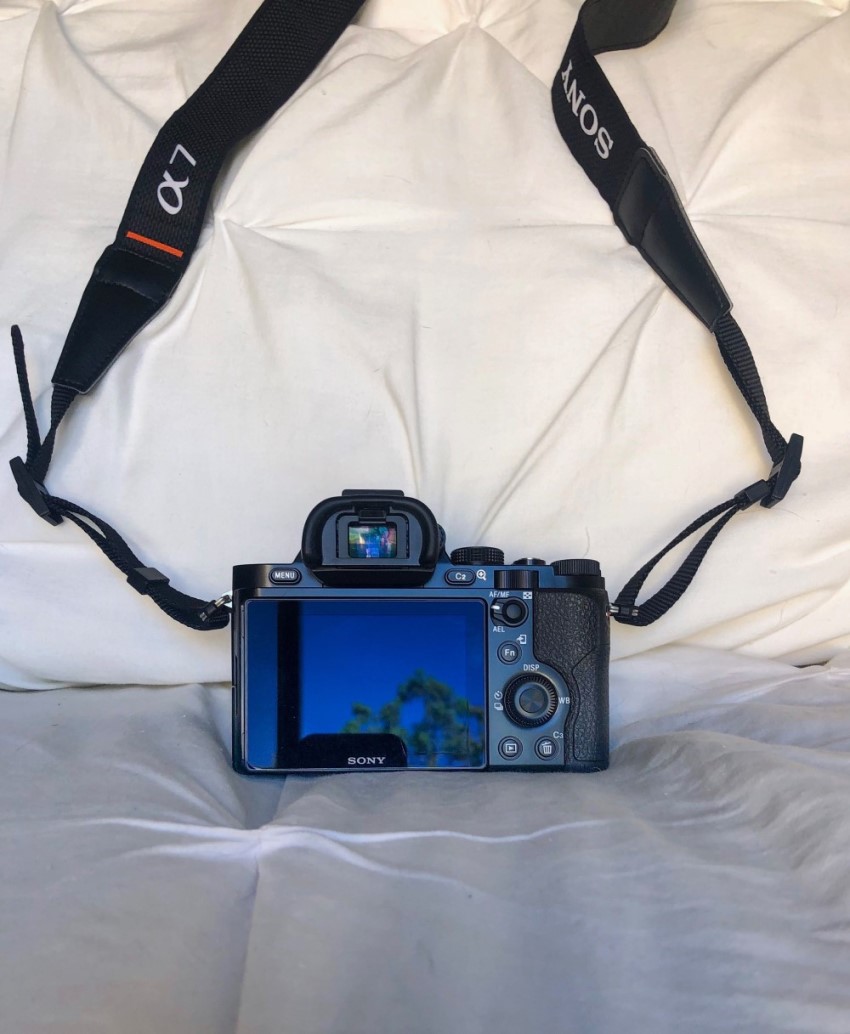 Lenses:
Sony 24-70mm F/2.8 – a favorite among many professionals, this zoom lens is a great go-to travel lens due to its wide range of focal length and lower aperture capabilities.
Sony 28-70mm F3.5-5.6 FE OSS Interchangeable Standard Zoom Lens – This kit zoom lens has been great for travel photos. It's focal length has proven great for cityscape photos, and has an average aperture that is flexible with daylight images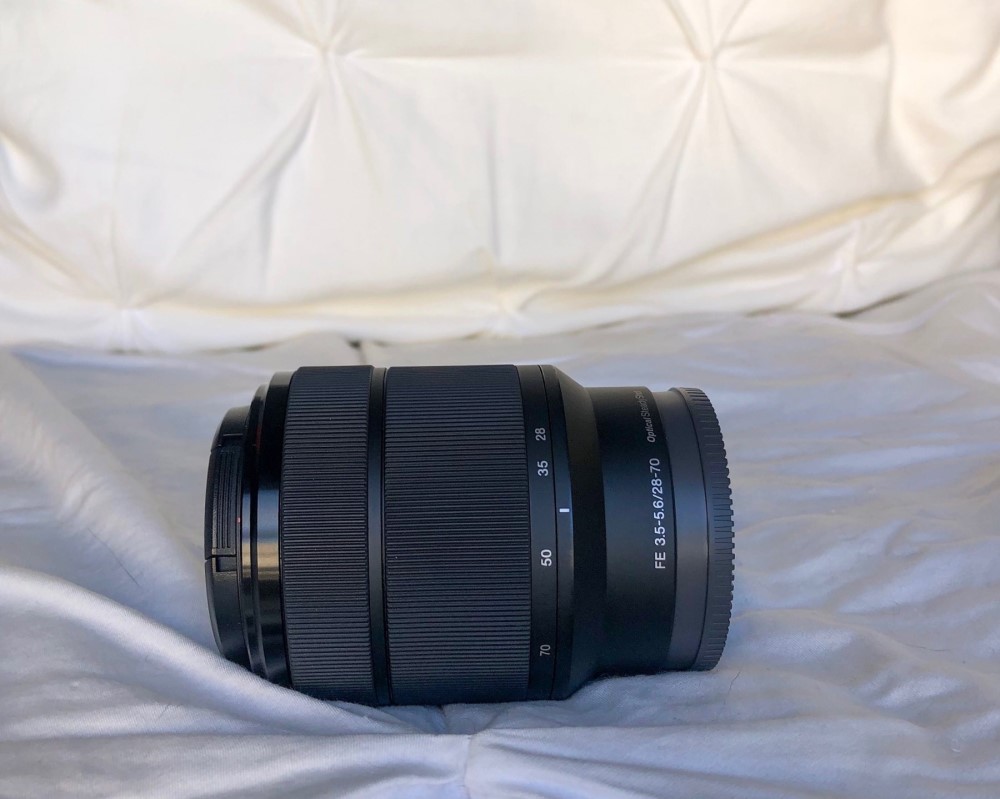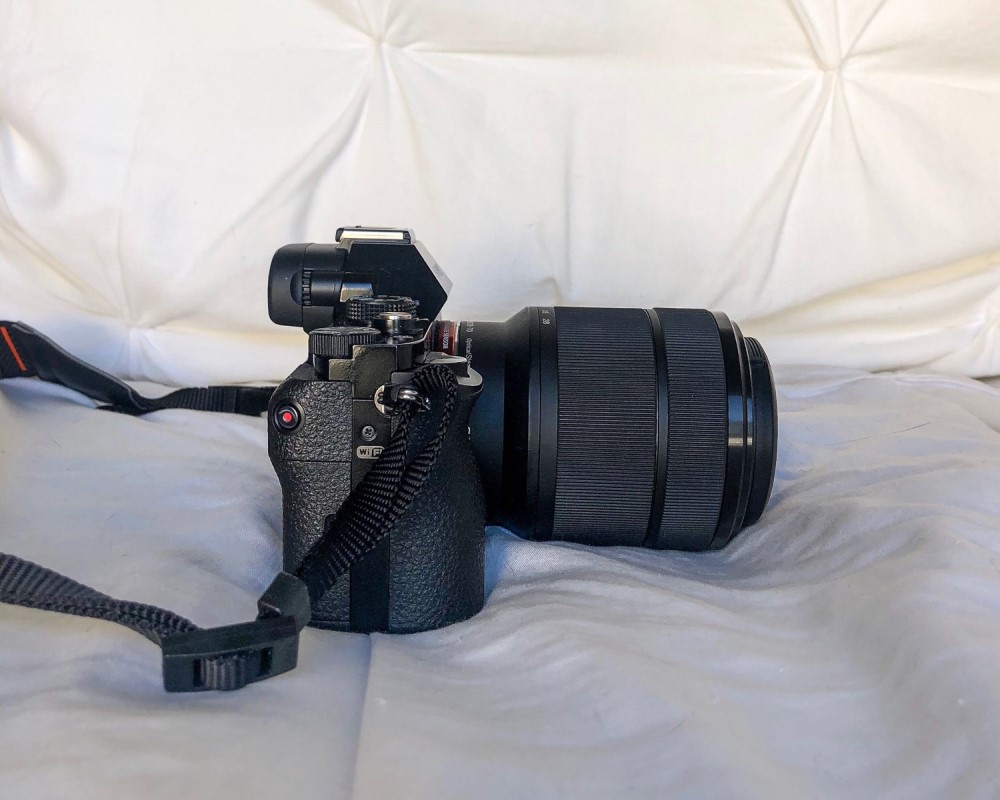 Sony 16-35mm F/2.8 – another zoom lens, the 16-35mm lens is great for wide angle shots
*this lens is similar to the Sony 24-70mm F/2.8 lens, in both quality and price. I would suggest only purchasing one of these if you are budgeting- purchase based on the zoom depth; if you want to shoot images of further away objects, then you may want the 28-70mm lens.
Sony 85mm F1.8 Telephoto Fixed Prime Lens – By far one of my favorite camera toys to use, I love this telephoto lens. With a wonderfully low aperture of f/1.8, this lens shoots incredible portrait shots. It's ability to focus and showcase soft bokeh in an image makes it a must use lens for my travels.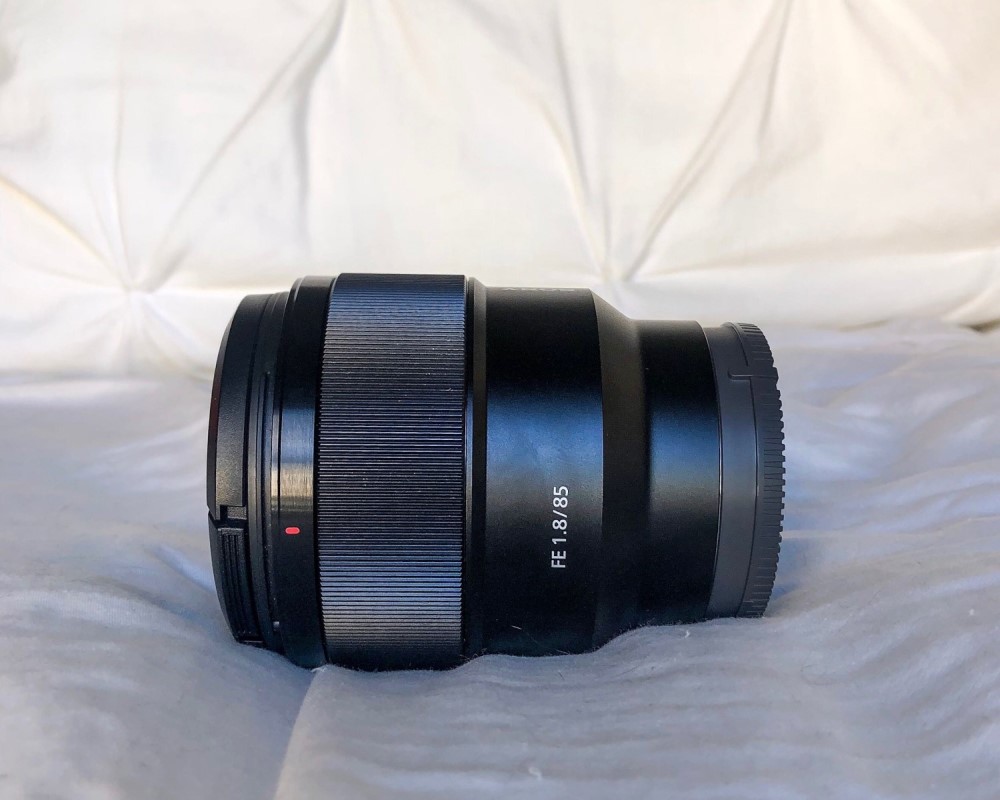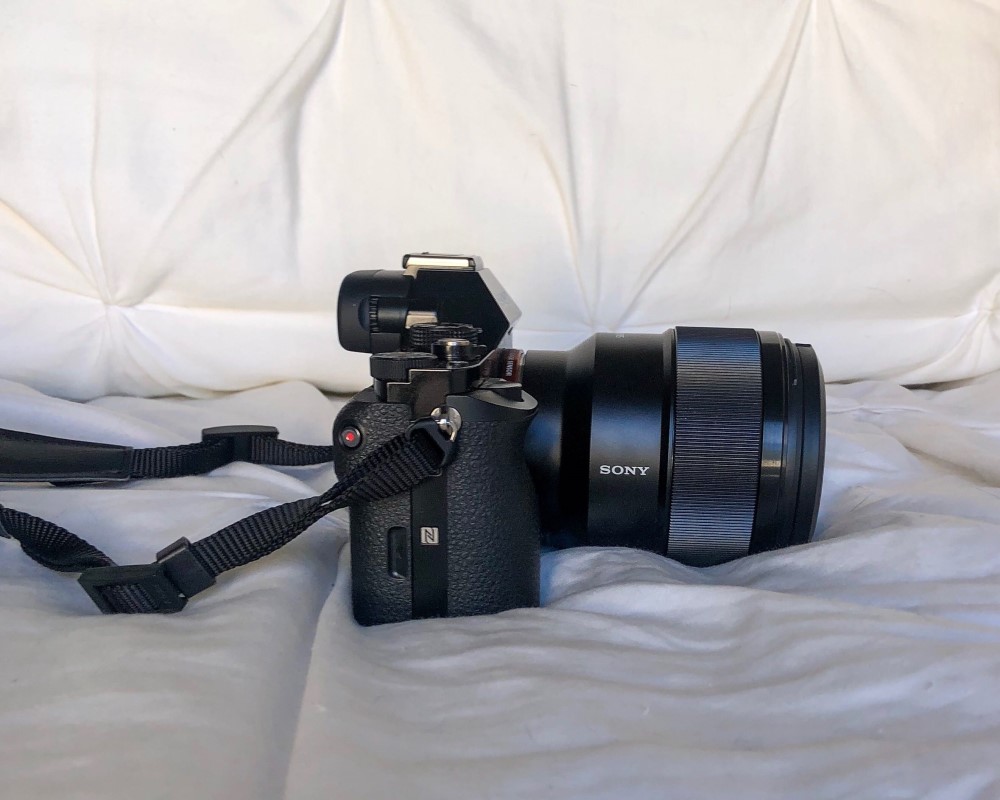 Go Pro Hero Action Camera – GoPro has become a household name and for good reason. Their compact action cameras are great for adventure travelers. We love using ours for underwater and hiking adventures.
Find all the best sustainable carry on essentials including the ones you find in this post HERE
Camera Accessories
Tripod – this tripod is sturdy yet still lightweight, so it's been easy to carry around during a day of walking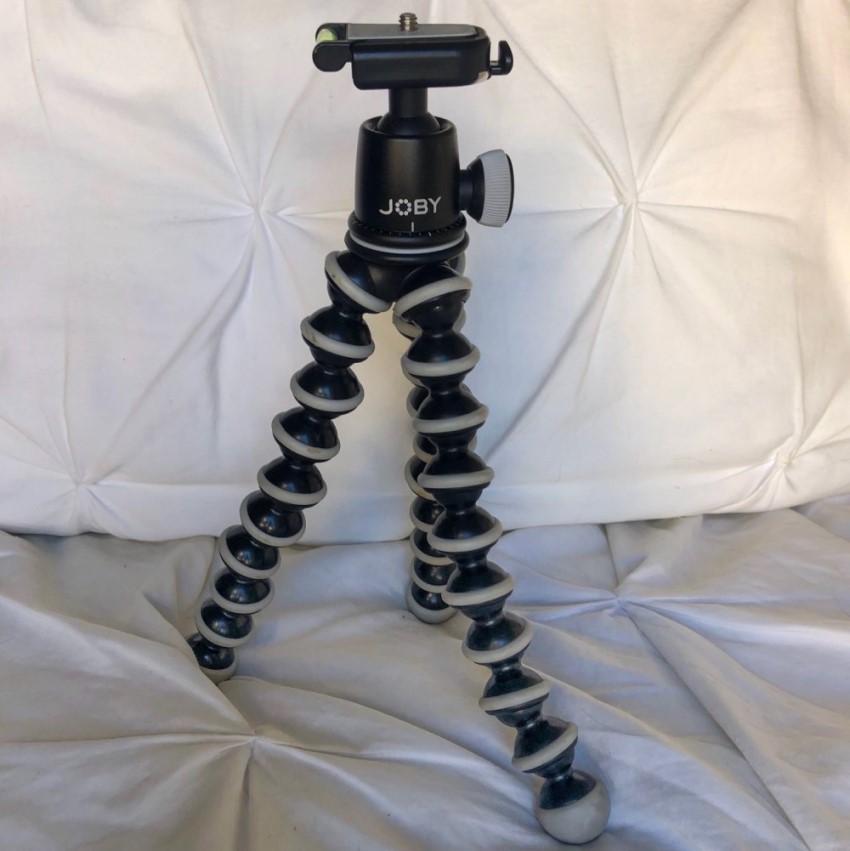 Sony Remote – if you're using a tripod and don't want to have to run back and forth on a 10 second timer, then this remote will be your lifesaver.
Portable Hard Drive – I always back up my images onto a hard drive after a day of traveling. That way I don't have to worry about running out of space on my HD card for the following day.
Mophie Charger – some carry extra batteries, I carry an extra charger. When I see my battery is half used and I'll be walking for a bit, I'll plug in an extra charger to boost my battery up while I'm not shooting. Plus I can also use it for my cell phone- one item for two things!
Cushioned Camera Case – Unless you're traveling with multiple lenses and cameras you won't need to dedicate an entire bag to your gear. I use a cushioned case in my carry on backpack for my camera body and three lenses. This case is the best. It protects my camera gear and can easily be pulled out of your bag if you need to do so through airport security.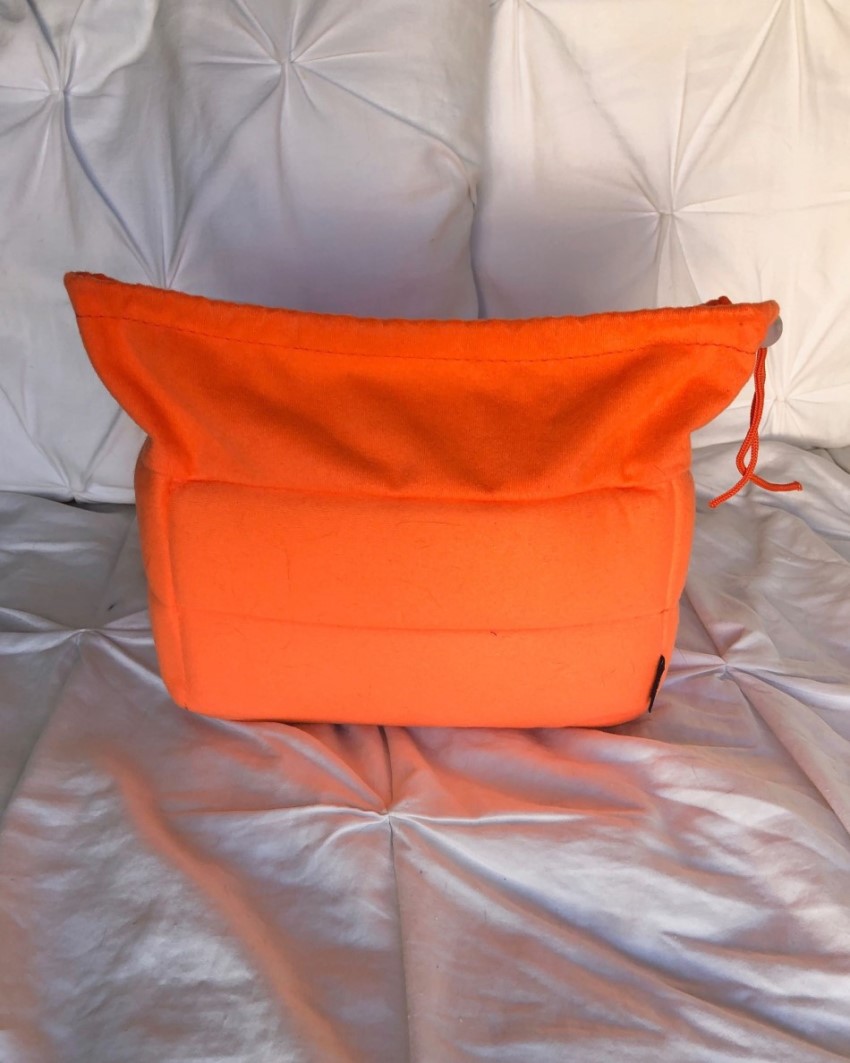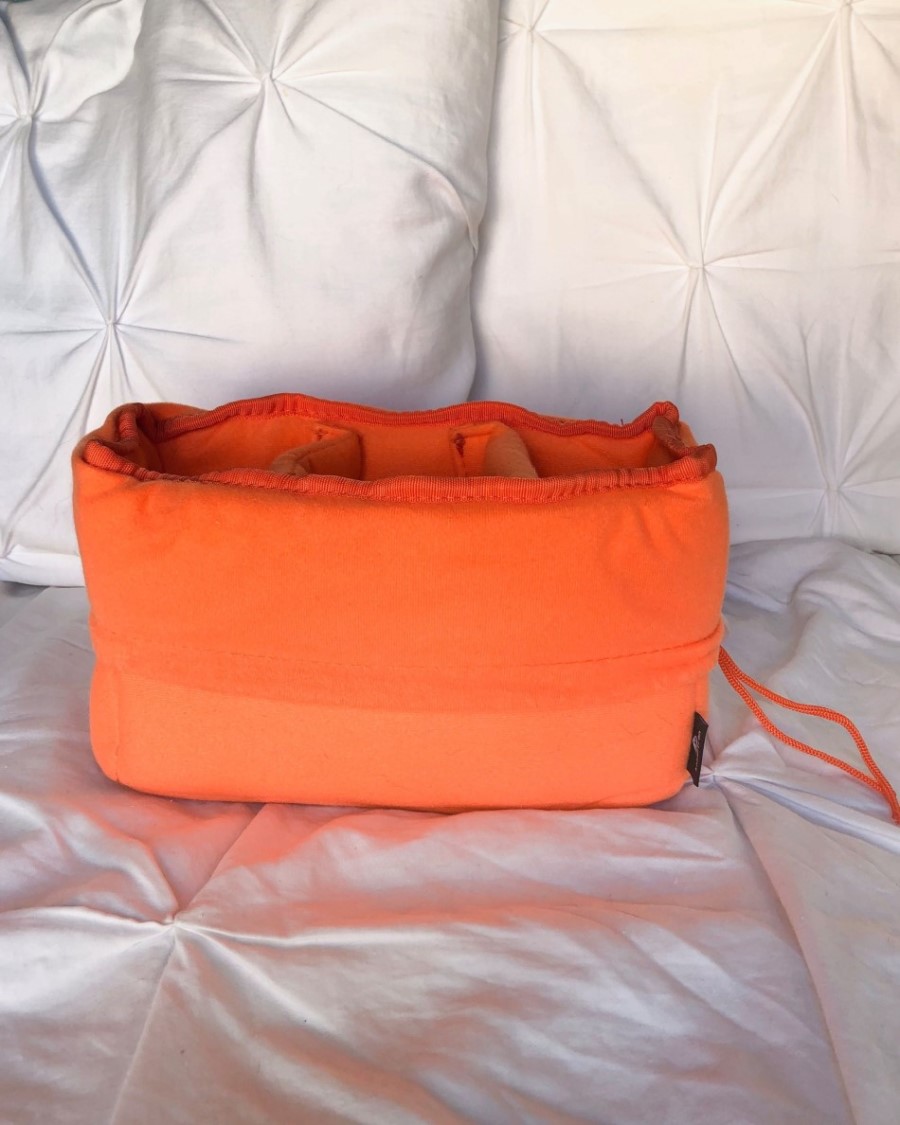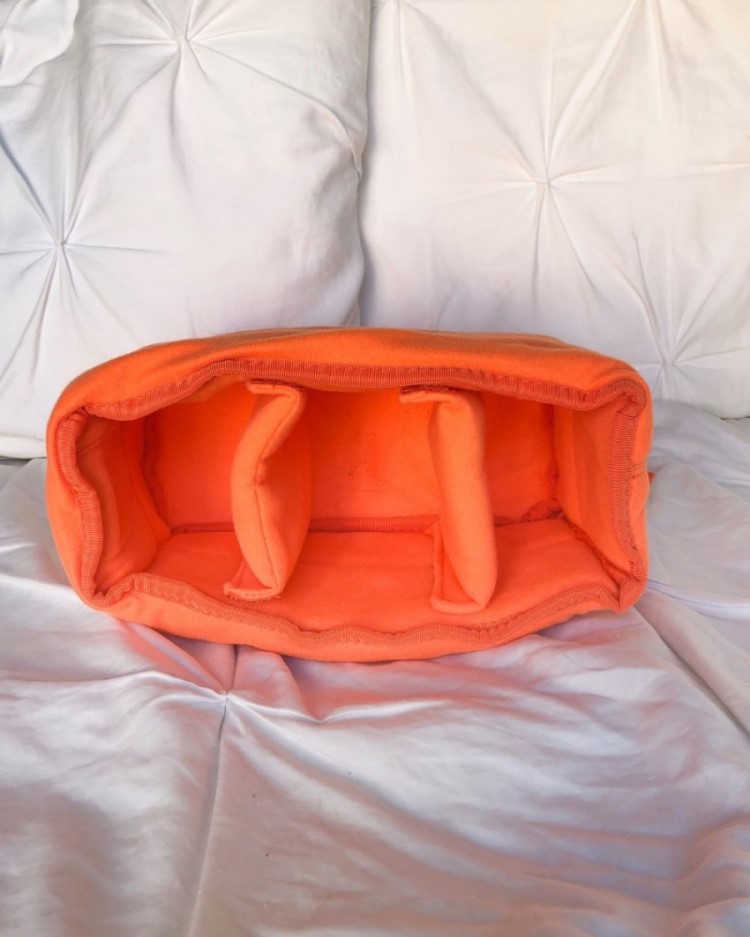 Go Pro Accessories – there is no shortage of the type of accessories a GoPro owner can utilize. We purchased an accessory pack, like the one linked here and have used almost all of the items during our travels.
All Day Camera Purse – this Lo & Sons bag, Siena, is one of the most used items I have. It easily fits my camera, two lenses and any other item I may need during a day of walking around.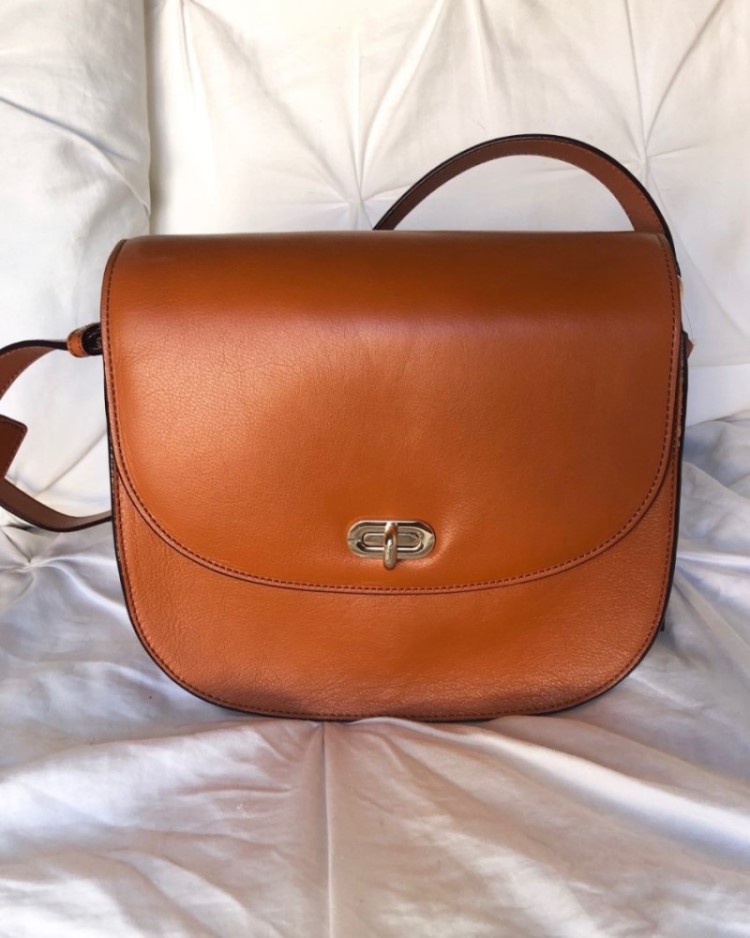 Biggest pieces of advice when purchasing camera gear for travel photography:
Lenses are more important than the camera body

High-quality lenses will long outlive a camera body

Make sure the lens you purchase matches the mount style of the camera body

Focus on both your budget and your long term goals; cheaper isn't better, and neither is spending a ton of money just for the sake of your Instagram account.

New vs Used Camera Gear: purchasing new vs used camera gear is a personal preference. I prefer new because I like to be the first person to capture something on a camera. But if you're budget is lower than go used. Just be sure to check for a warranty, and if buying used on Amazon check who the seller is and look for 'Certified Refurbished'

Unsure which lens to get? Try renting a few and practicing on them!

Do NOT attempt to clean your mirrorless camera's sensor on your own. You can permanently damage your camera. In fact, you should be cautious when changing lenses that no sand, dust or anything else falls into the sensor area.

Camera brands will provide a ton of information about the equipment. Don't equate more bullet points of 'perks' as a better camera. You can ignore the built-in flash capabilities and focal range of a camera body.
Do you have a camera questions or need someone to bounce ideas off of? Post your comments below and I'll get back to you!