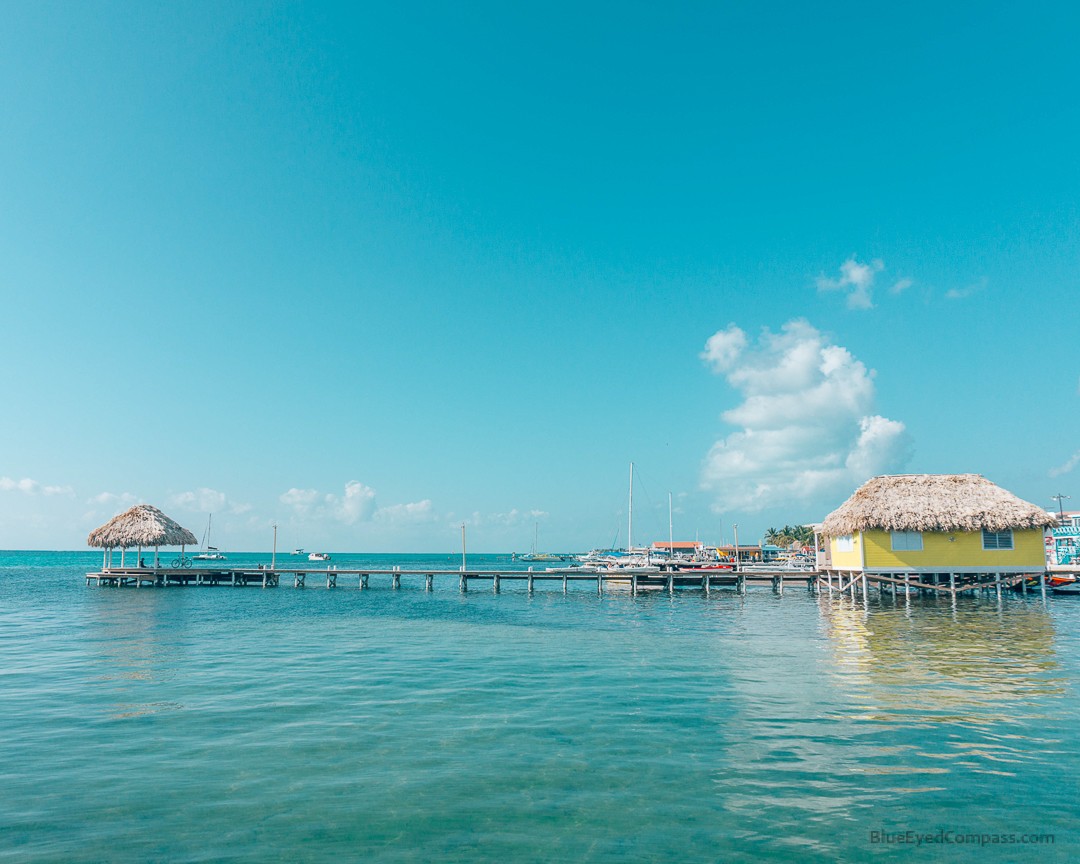 Top Things to do in San Pedro, Belize
Don't miss this incredible island!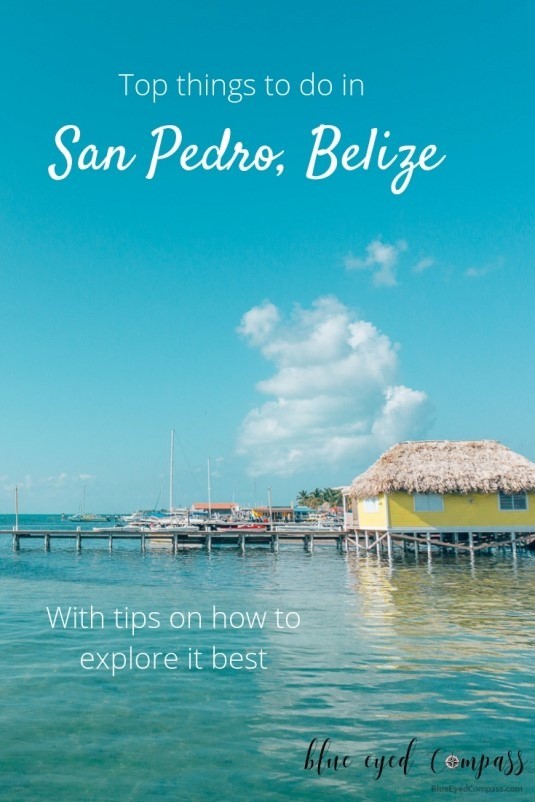 Considering a trip to Belize? Then you're probably checking out San Pedro and wondering what are the top things to do on the island.
Beautifully clear blue waters, colorful small town and low key living …with a slight party habit, San Pedro, Belize is an ideal destination for anyone looking for an island getaway. San Pedro is perfect for travelers of all types.
Below is a list of things to do in San Pedro for both adventurous and low-key relaxing travelers.
How do you get to San Pedro?
There are two ways you can get to San Pedro, Belize – by water taxi or by plane. You can read all about both here.
With so much to explore, here are the
Top 8 things you need to see & do in San Pedro, Belize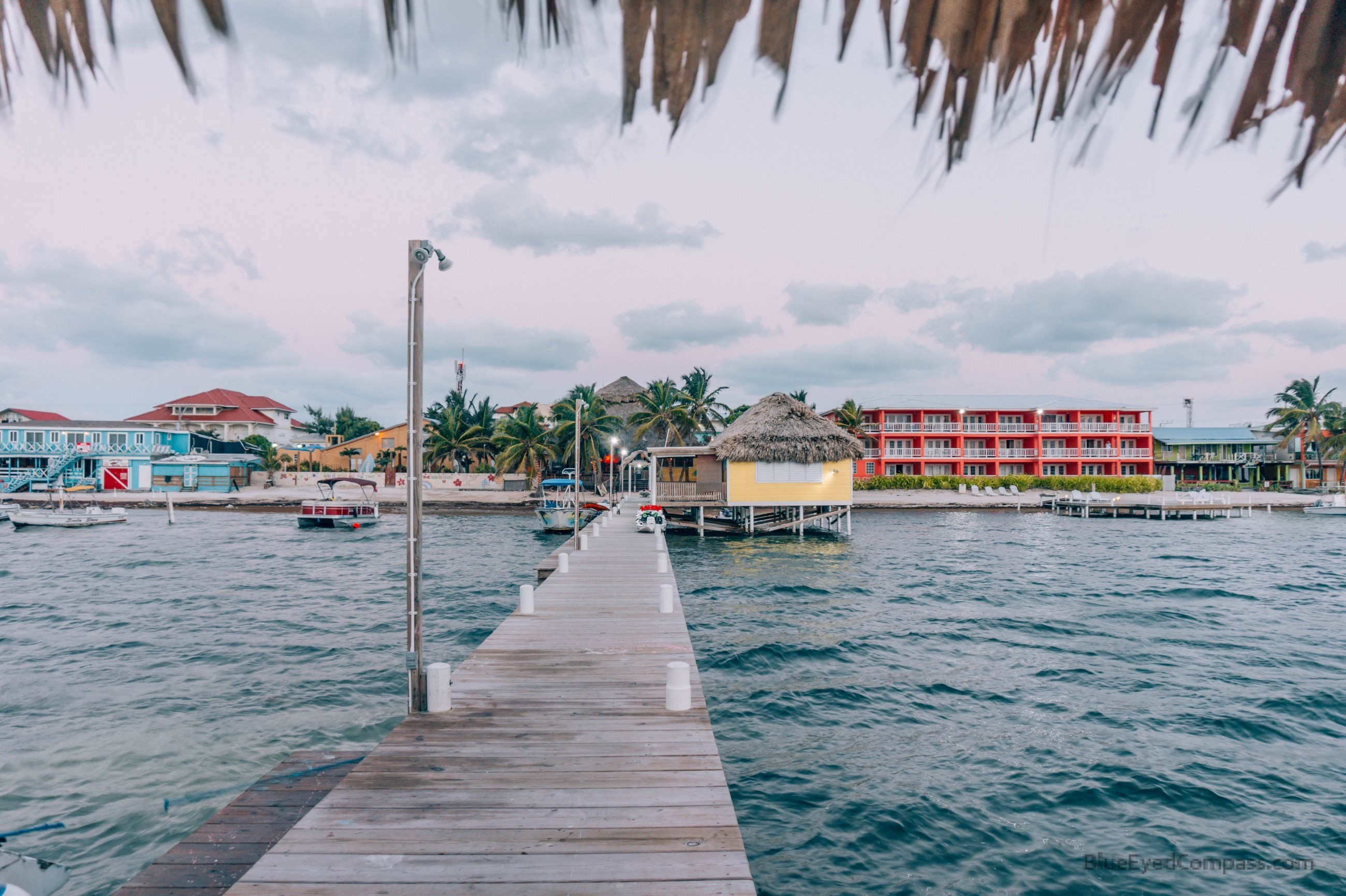 Snorkel Hol Chan Marine Reserve & Shark Ray Alley
One of my favorite days out of the entire trip was snorkeling the Hol Chan Marine Preserve. Located a few miles off of the coast of San Pedro, this is a MUST do activity. Hol Chan Marine Reserve had the most incredible sea creatures & clear water for snorkeling and diving. And fun fact, it's the second largest barrier reef in the world!
Check out my blog post that details what we saw and how the company we chose had an environmental focus.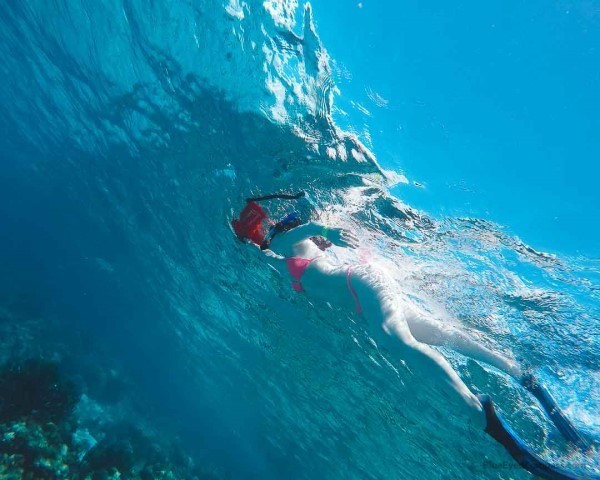 Sunset Cruise
Being on an island means lots of access to beautiful sunrises and sunsets. TripAdvisor has plenty of options for cruising groups at sunsets. Some including drinks, dinner, etc. Based off of a locals recommendation we chose to walk along the beach to find a boat for sunset (thinking it would be cheaper, which it was).
*Travel TIP : Book a sunset cruise PRIOR to arriving to San Pedro. Boats don't go out every evening so booking in advance will guarantee you a stress free experience. Luckily, we found a unique sail boat last minute, who provided us rum punch and light snacks.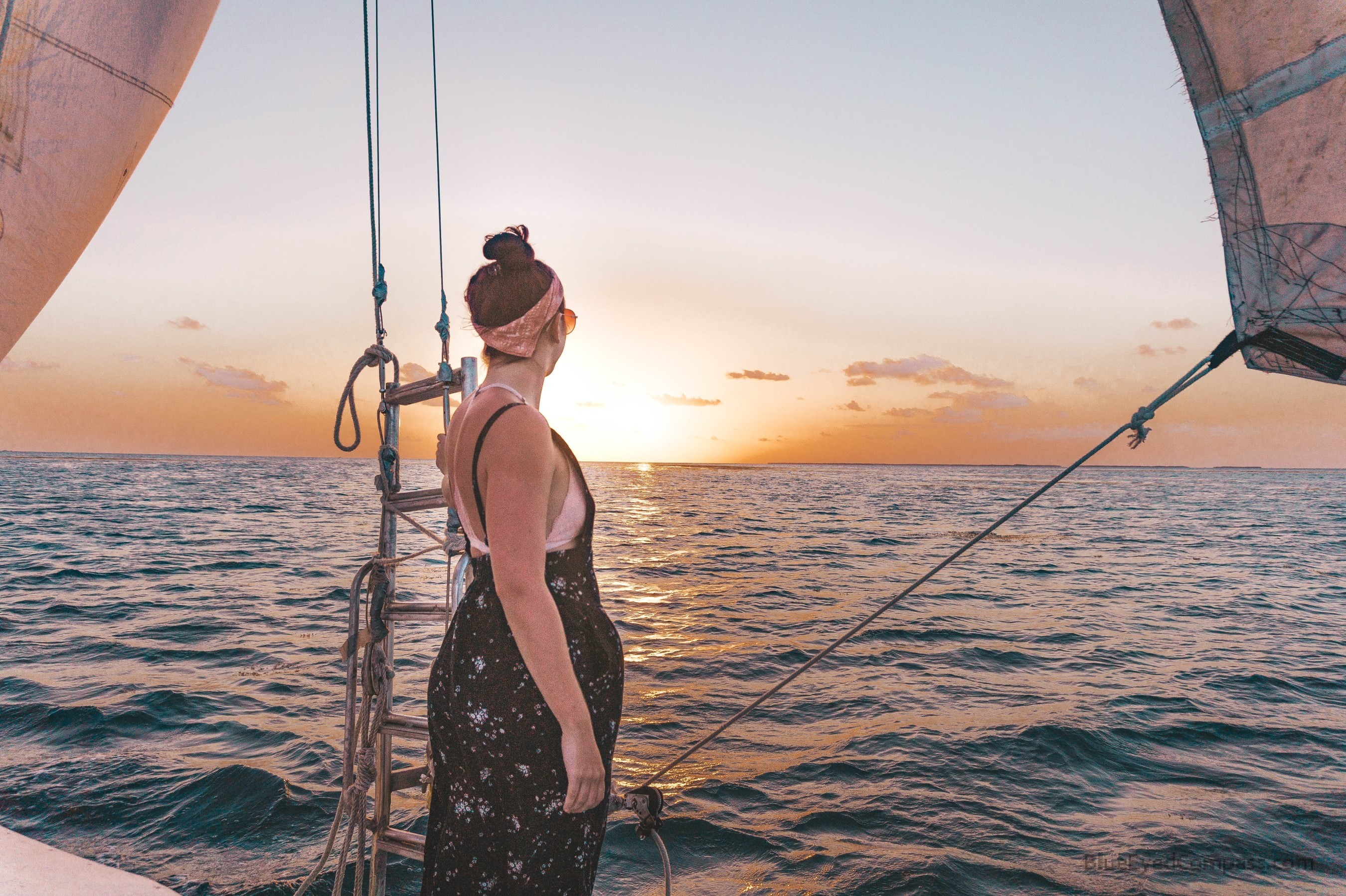 Explore San Pedro town
San Pedro town is colorful, with welcoming locals. Meander through the streets, and the shops located beachside. It's a wonderful opportunity to see how people live on the island.
Belize Chocolate Company
This adorably decorated business right on the shoreline provided amazingly delicious baked goods and homemade chocolates. They focus their efforts on recycling and sustainability for the island so is a great business to support.
Rent a Golf Cart
There are almost no cars on San Pedro island, so you can either rent bicycles or golf carts. I would suggest golf carts because (1) it's fun and (2) the roads are fairly bumpy so riding a bicycle on them is like asking for your bum to be sore. Renting a golf cart is an easy & efficient way to explore parts of the island that you can't access by foot near San Pedro town.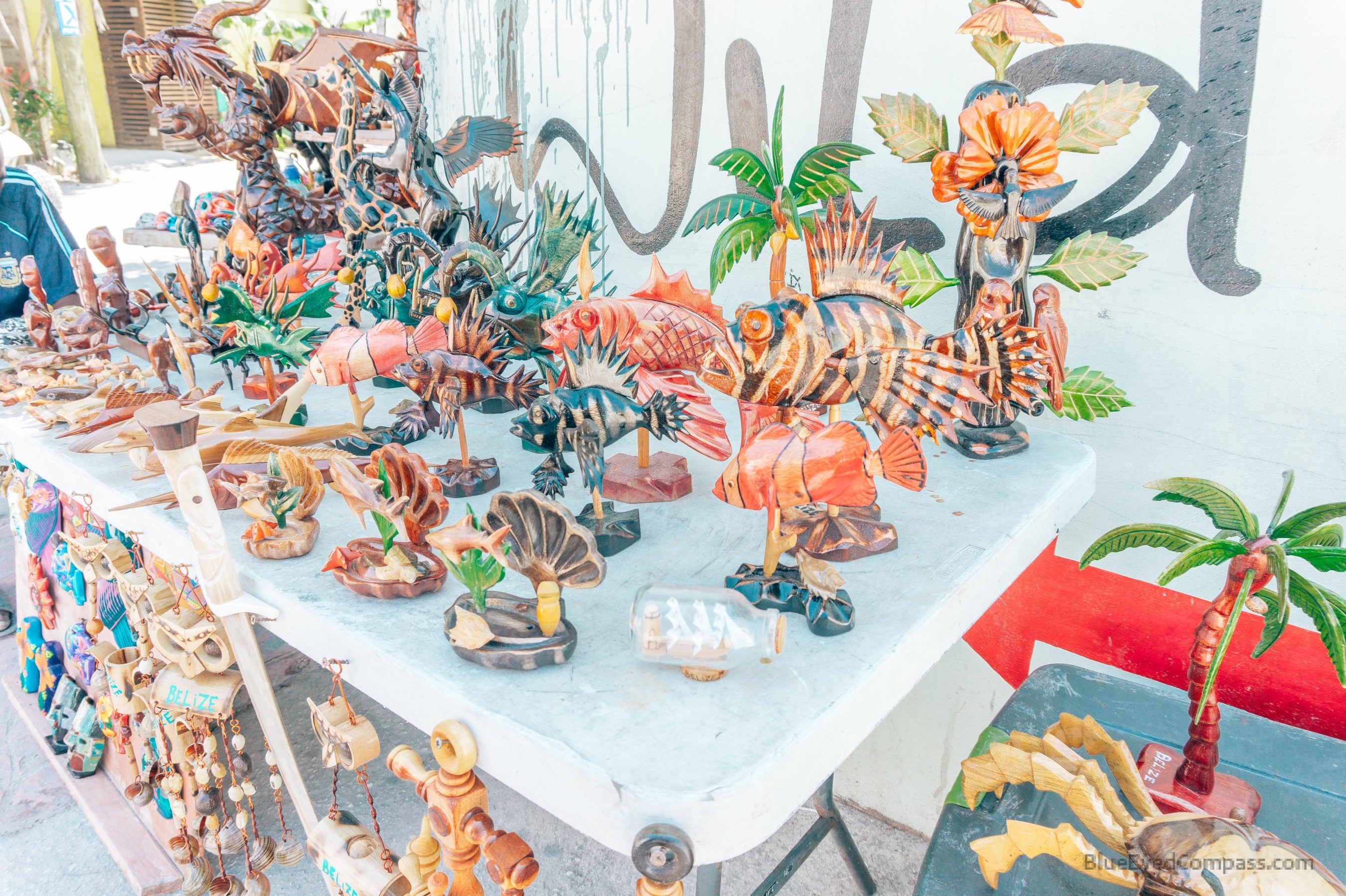 Enjoy local nightlife
There are a lot of options for bars in San Pedro's town. As any other place you travel to, not all bars are created equal in providing a comfortable experience. So, go where you feel you can have the most fun with no concerns. Monday night is the islands most mellow night.
Here are a list of bars that were suggested to us:
Crocs

Playa Bar

Blue Water Grill

Lola's

Wet Willys

Big Daddys

Barefoot Iguana

Jaguar Temple
On the weekends at the central square, there are various tented areas where you can purchase grilled street food (Plant based people, these street food vendors may not be for you as I did not find any vegetarian options).
Blue Hole National Park
Another MUST do experience, however since we weren't able to scuba dive we chose to not visit (at least for this trip). Here is the information I was able to gather while we considered going:
It is a two and a half hour boat ride to get there, so it is an all day excursion

There are three tour groups that take you there, for scuba divers and snorkelers
Amigos Del Mar
Ambergis Dive
Ramons
When you first arrive to San Pedro book this excursion if you want to do it. The tours do not go out daily so if you aren't on the island for too long you may not get the chance to go

For snorkelers, you will snorkel around the Blue Hole (1.15 miles), then Half Moon Caye, have lunch and do a short hike, then snorkel at The Aquarium
*see the TIPS section of this post for more about the Blue Hole National Park Experience
Spend a day at Secret Beach
I had heard whisperings of Secret Beach on San Pedro. You'll find an off the beaten path, slice of heaven. Visiting here will leave you more than surprised that a paradise like this still exists.
If you want to find specifics on how to get there (as there is no cell service, nor map leading you there) and how to pack for it check out this blog post.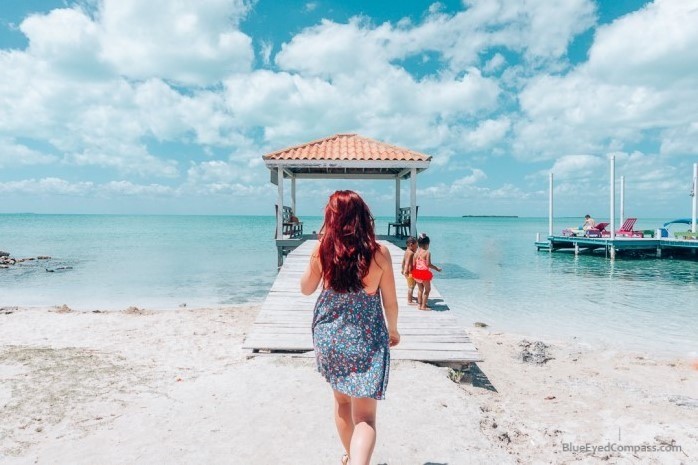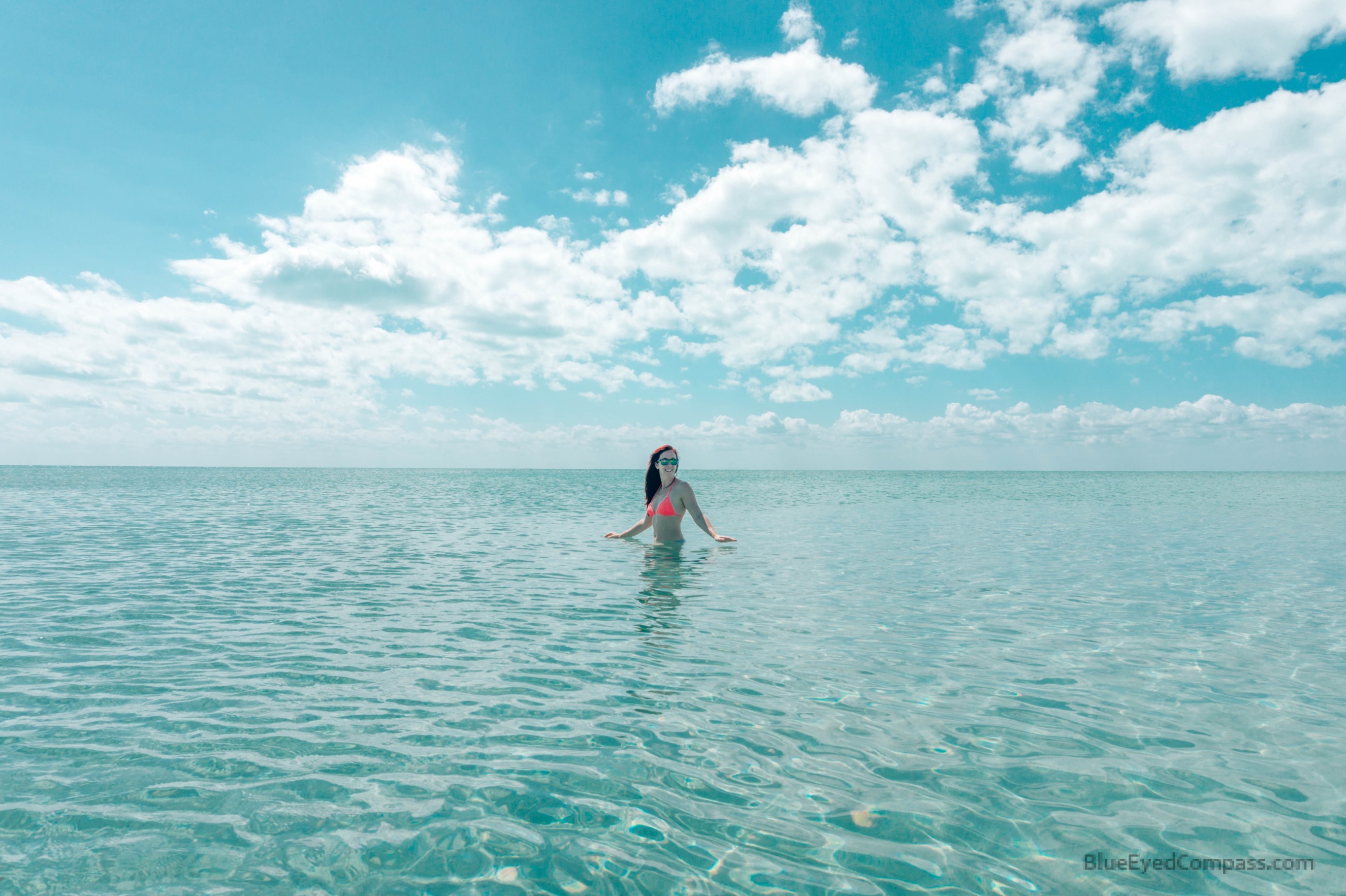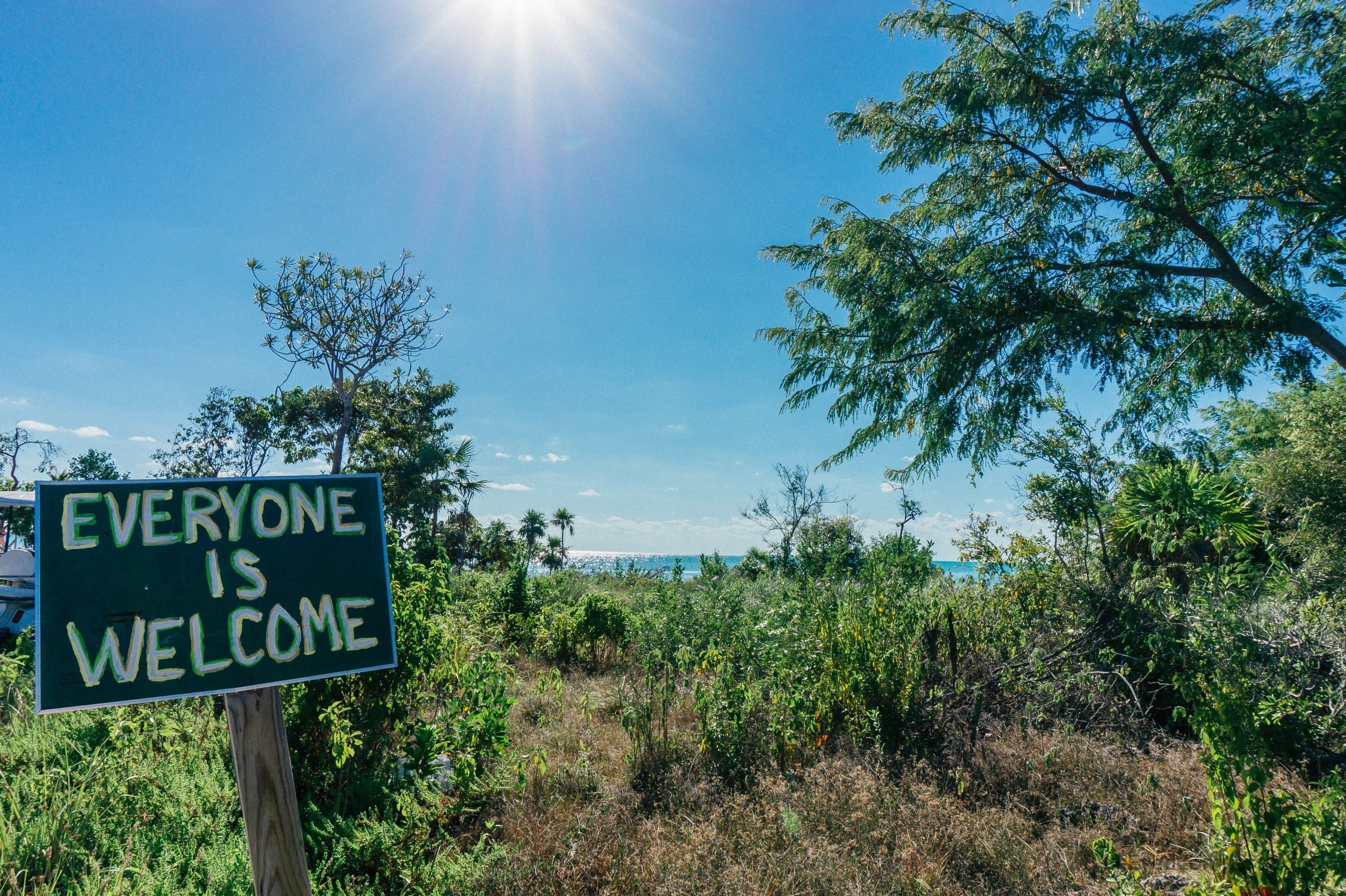 Water Activities
Your hotel will have plenty of options for companies offering jet skiing, windsurfing, parasailing, kayaking, catamarans… pretty much any water activity you could want to do. There aren't major waves off of San Pedro so if you're hesitant don't let your fear of a strong current deter you. It's a very approachable water area.
Spend an evening at Truck Stop
A food truck hub complete with an ice cream shop, pool and epic sunsets! Truck stop has nightly events that you can find out about through their facebook page.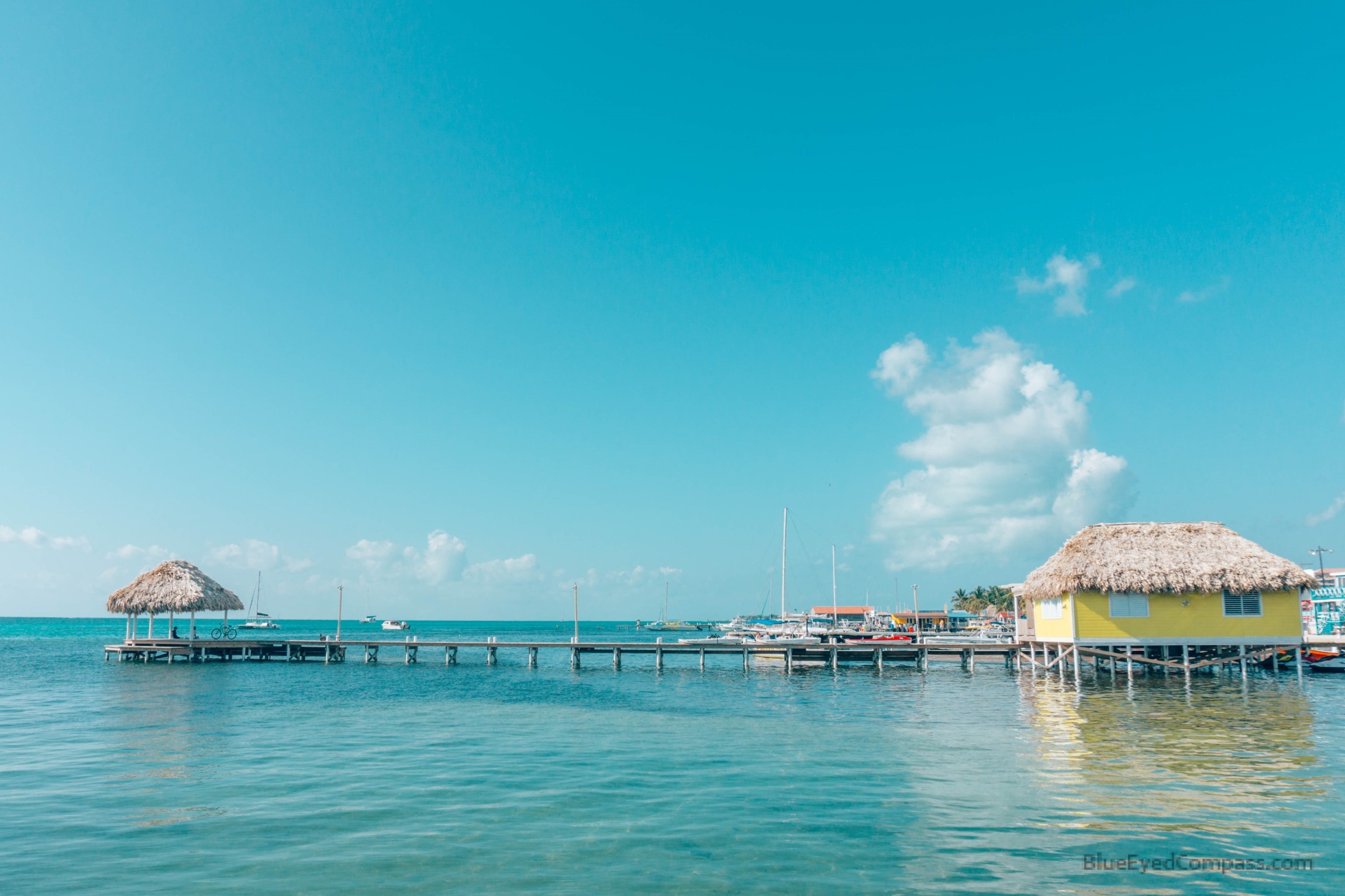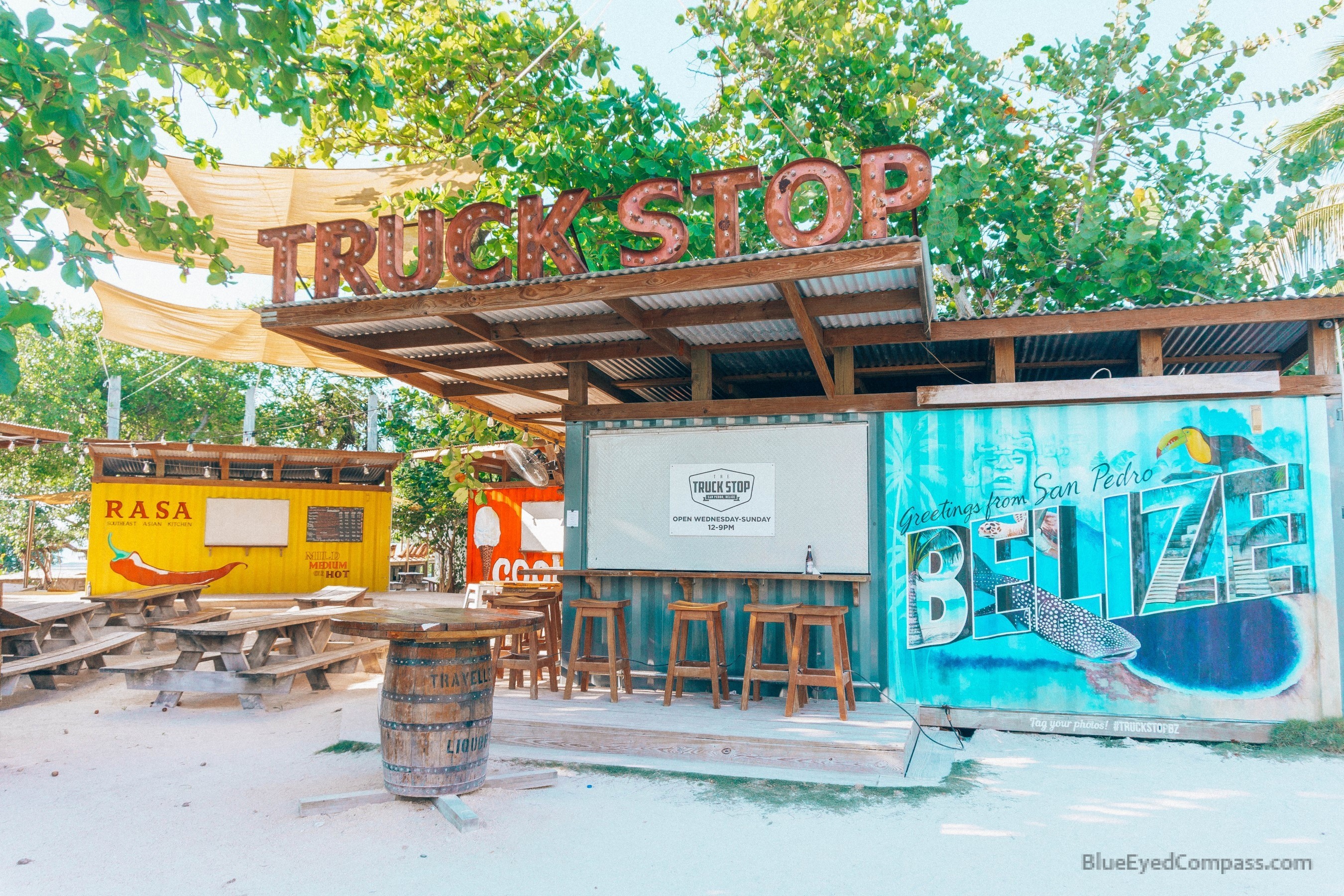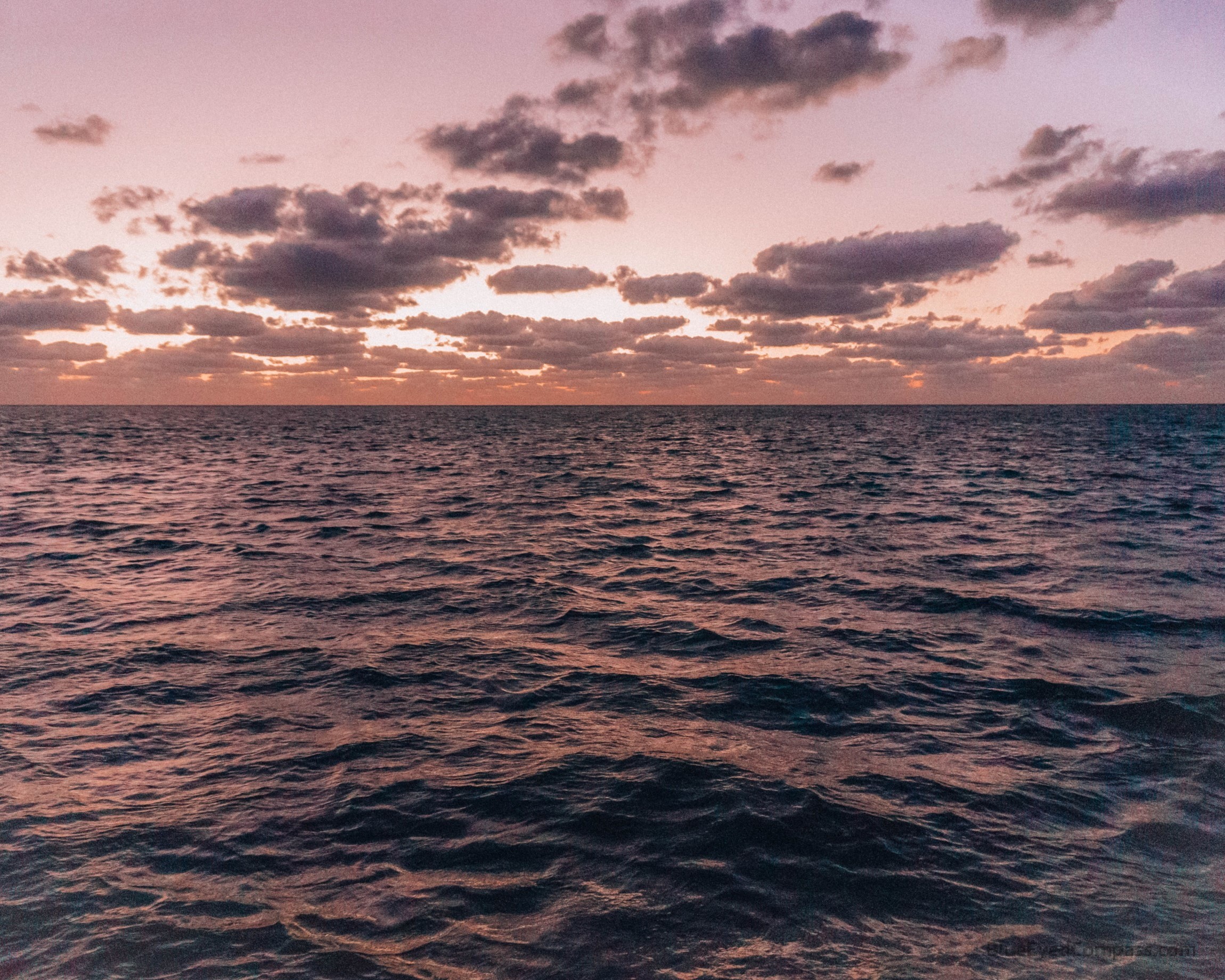 Where to stay in San Pedro, Belize
When choosing where to stay in San Pedro, I would suggest staying near San Pedro town. You'll be conviently close to the docks where you arrive and depart (unless you fly into their small airport), and you'll be near the majroity of restaurants, excursion docks and more
Check out current hotel deals for San Pedro below
click image to find out more!
Top TIPS for visiting San Pedro, Belize:
San Pedro has small beaches, and depending on the weather (storms) there may be seaweed washed up on the shore. If you're staying near the main town understand that while convenient, it is not meant to be a lay on the beach and wade into the water type of place. Those perfect beaches are there but further on a less trodden path (see my post about

getting to Secret Beach

). Or rent a boat to swim in the ocean further from the shoreline.

Humidity is real in Central America and can be intense. Stay hydrated.

Unless you are scuba diving or an avid snorkeler, I would not suggest snorkeling the Blue Hole National Park. According to local advice, you will see much more wildlife at

Hol Chan Marine Reserve

, and the excitement behind the Blue Hole is that scuba divers have a rare opportunity to dive so deep into unobscured waters.

Rent a golf cart to get around. Since the island of San Pedro is longer than it is wide, it's not convenient for cars to drive around. Most hotels will be able to connect you with a golf cart company. Prices are all very similar so going through your lodging is great because they will bring it right to you.