Valentine's Day in San Diego, CA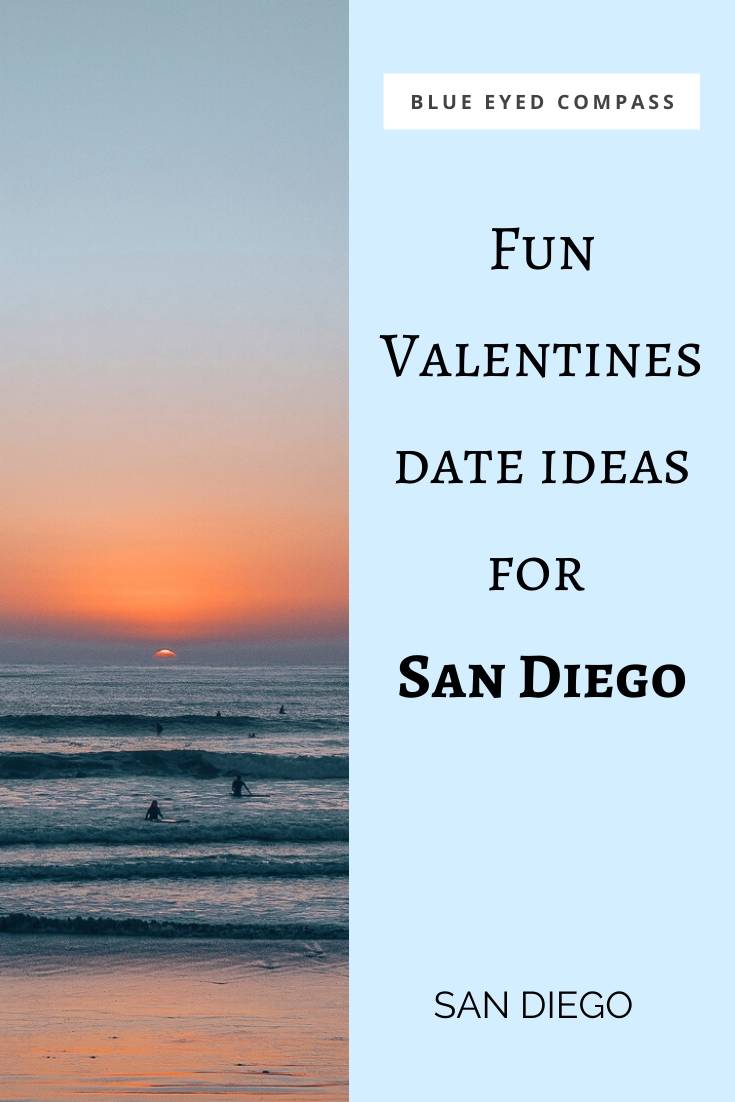 This page contains affiliate links to products and tours that I have used for my own travels, purchased & enjoyed. Clicking these links does not cost you anything, however doing so will support Blue Eyed Compass and allow the site to continue. THANK YOU! You can view our disclosure page for additional details
Ladies, fellas, whoever you're planning for, I've got your back for how to best celebrate Valentine's day in San Diego – and for those looking to celebrate single-hood, I have a stellar recommendation for you as well, don't go anywhere.
If you're lucky enough to live in or be visiting this beautiful, coastal city then I suggest we all take advantage of the many opportunities we have around us in San Diego for a wonderfully romantic evening (or day) out in the city.
Keep scrolling for the best creative ideas for Valentine's day in San Diego
Valentine's Date Ideas in San Diego :
Who's to say you have to dip into your savings to make your girlfriend/boyfriend feel special on this holiday? You can set the mood just as well as any fine dining experience with these budget ideas for Valentines day.
Have a picnic at Balboa park
Pack up a delicious spread & a blanket and head over to beautiful & historic Balboa Park. There is plenty of open grassy area throughout the main area of the park where couples can lay out to enjoy Valentine's. Bonus is the parking is free, and when the sun sets there are twinkling lights that come on to help set the mood. 😉
Watch sunset at the famous Sunset Cliffs –
Honestly, you can't go wrong with a default sunset beach walk, but Valentine's day is about the ambiance so take it up a notch and head to Sunset Cliffs. Better yet, bring your own charcuterie board fixings and blankets (or be low-key like I did once and pack peanut butter sandwiches, with no drinks, and watch everyone who clearly put more effort in their celebration as you sit in the dirt haha).
Go on a hike
Get those endorphins going and take your significant other on a hike. There are plenty of hikes within and surrounding San Diego, but for this holiday I would recommend hiking Torrey Pines for the views or Los Penasquitos Canyon for a more rugged scene.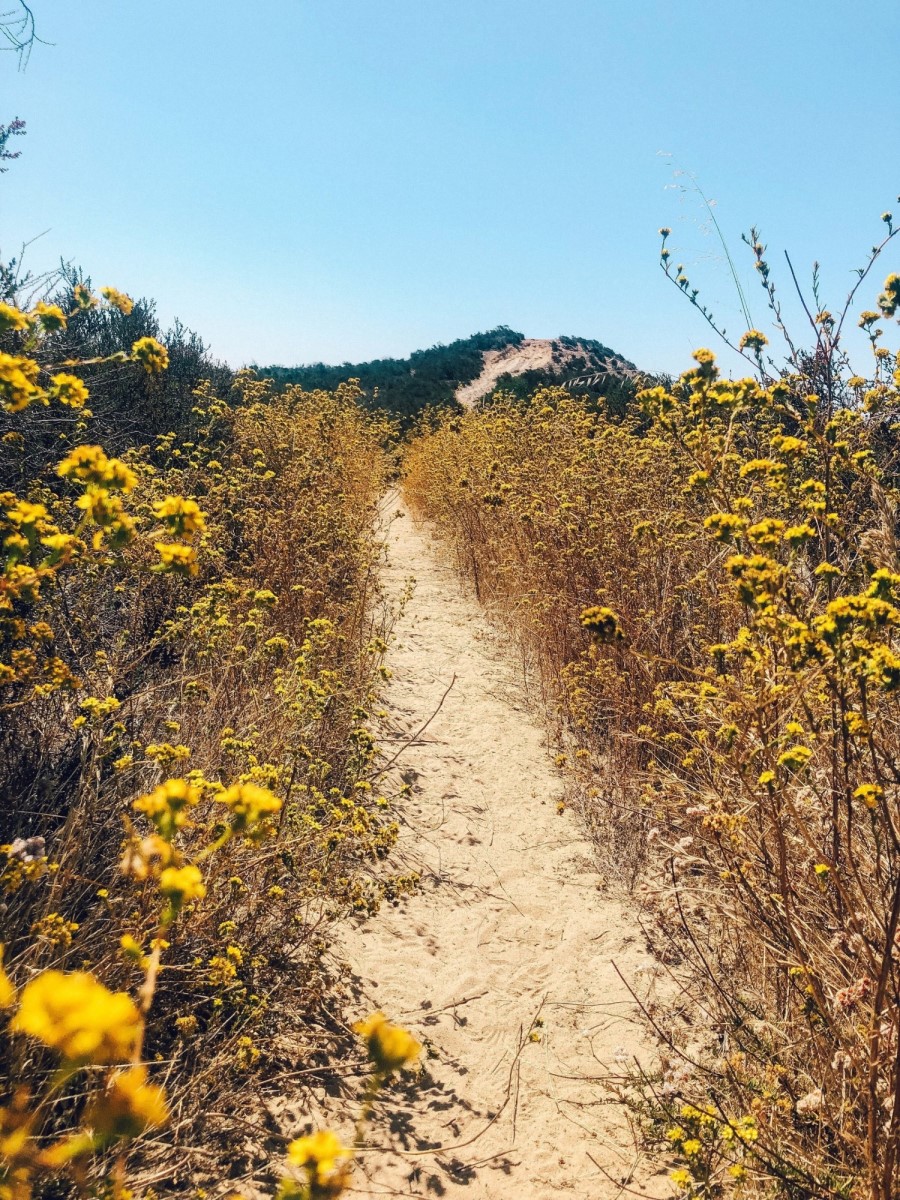 Only been seeing your significant other for a few months or weeks? And the timing is borderline between wanting to do something special without going over with name writing in the sky, but still show that you care? The following are unique ideas for any new couple looking for something exciting to do in San Diego for Valentine's day.
Visit a winery in Temecula
San Diego is close to its own version of Napa Valley, and it's called Temecula. There are a whole host of wineries that you can drive up to in less than an hour from San Diego.
Go out for the classic, drinks & dinner
San Diego is a foodie city, so there is no shortage of excellent dining options throughout the city. Here are my picks for where to go based on the neighborhoods they're located in:
–Liberty Station (plenty of restaurant options here) & then a movie at The Lot
-in Little Italy: Starlite, Bencotto Italian Kitchen, Barbusa or Cafe Gratitude
-Downtown/Gaslamp district: US Grant Hotel ($$$), Provisional or Biga
-North Park- Siamo Napoli
-Point Loma- Cesarina
Skip dinner & go for dessert, Extraordinary Desserts
Known for its show stopping pastries and cakes, Extraordinary Desserts is a must visit for Valentine's day if your significant other is a fan of sweets. Bonus! They have an entire vegan & gluten free menu too!
Cozy up at a Drive-In Movie Theatre
There are two drive in movie theatres near San Diego that are a perfect way to spend the holiday together. And you can make the evening romantic by stuffing your car with fluffy blankets and yummy snacks (maybe even some wine for the one who won't be driving!)
Unique/Off the beaten path:
See the city from above, take a private helicopter tour of San Diego
What's more unique than flying above the major sights of San Diego in a helicopter? Best part is, this company linked here offers a few different romantic packages to choose from!
Go off to sea on a sunset cruise
Hornblower Cruises offers the best harbor cruises in San Diego. And the way the sunset colors the downtown skyline will leave you speechless. They offer Valentine's themed cruises that come with champagne, a multi-course dinner and live music.
Sneak your way into a speakeasy
San Diego is home to a handful of speakeasy's. I can attest that discovering them and enjoying a specialty cocktail made just for you and your date is a really fun way to spend the evening, especially for Valentine's day.
Don't fret, I'm working on a list of San Diego's speakeasies as you read this!
Test your dance skills at Cafe Sevilla
Cafe Sevilla has live music and dancing lessons throughout the weekdays. Even if you're not a skilled dancer, salsa dancing close to your date is an exciting way to celebrate Valentine's… and also a good laugh!
Any working guy or gal should be sure to celebrate Galentine's day. As Leslie Knope put it, Galentine's is a day to celebrate the women in your life. But for my interpretation I'm going for either celebrating your friends or yourself!
Whether it be with friends or for some much needed self-care time, you can't go wrong with a massage or facial appointment at Saffron & Sage. Saffron & Sage is a unique holistic health club that offers yoga classes, acupuncture, massages and so much more. Do yourself a favor and book you (and your friends!) an appointment for a self-care treatment ASAP. You deserve it!
click image to find out more!