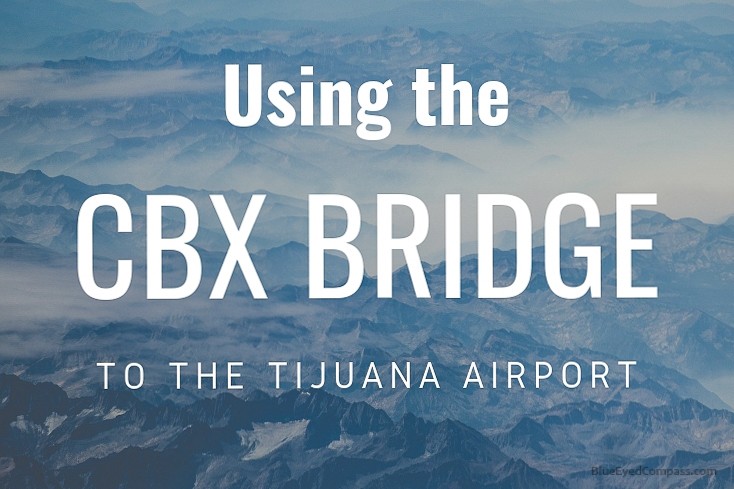 How to use the CBX Bridge
Fly from the Tijuana airport easily & save yourself money on your flights!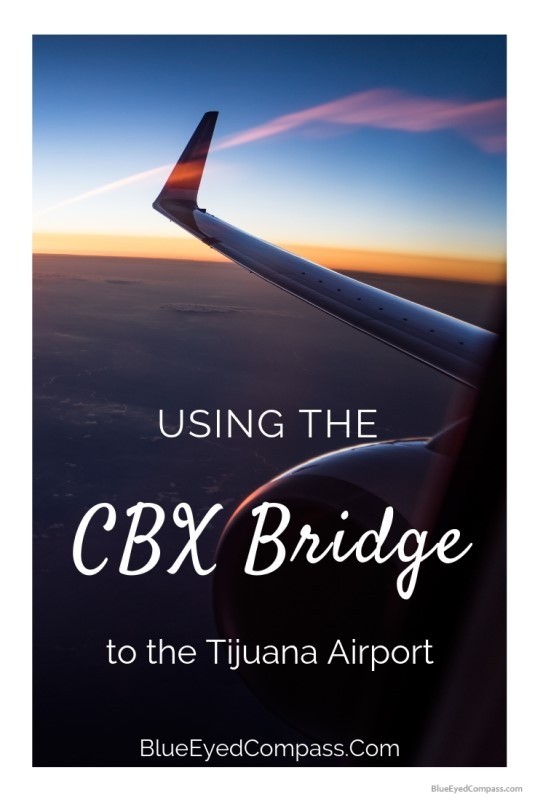 Did you know that American based travelers can fly to Mexico for cheap? This alone is one of my favorite conveniences for using the CBX to get to the Tijuana airport.
By using the CBX Bridge in San Diego, California passengers can book a flight to Mexico with a Mexican airline for nearly half the cost (if not less) than it would cost to fly out of San Diego or Los Angeles directly. However, there is a lot of confusion on what this bridge actually is, where to go to cross it and if it is safe for travelers.
Read below for my experience and all of the information that you will need to use the CBX bridge at the Tijuana Airport.
What is CBX?
CBX stands for Cross Border Xpress. It is a pedestrian facility located on the San Diego/Tijuana border that allows people to walk straight into the Tijuana airport from the United States. People call it the CBX bridge, as it is technically a covered, indoor, pedestrian walkway.
To clear away some confusion: NO, CBX is not an outdoor bridge. The facility is entirely indoors. You purchase your ticket to cross (read below), check in to your flight and walk down a hallway that marks where the border of the United States meets the border of Mexico. Once you exit this hallway you will be inside the Tijuana Airport.
Where is CBX & How to get there from the United States?
Surprisingly, the CBX bridge facility is not the same border that you drive across when trying to get to Baja California. It is located in San Diego and is approximately a 15-minute drive from the border patrol area into Tijuana.
From central San Diego (Mission Valley/USD area) it will take approximately 20 minutes to drive to the Cross Border Xpress.
It is very easy to park or drop off travelers as it has a clearly marked entrance and roadway to the front doors. And offers large open parking lots with security driving throughout.
Preparing to use the CBX bridge & the costs of crossing
Make sure you have a boarding pass available; this proves that you have a reason to be crossing into the airport

Purchase a ticket to cross through CBX in advance; this can save you time by not having to purchase in person at a kiosk (really it's not that much time saved, but more convenient for ease of access)

Tickets for CBX

are $30 for a round trip crossing, $16 for one way, or $105 RT/$55 one way for families (four to six people)

Just like any other trip to the airport, prepare how you will get there. Whether that is having a friend drop you off, parking your car (see detailed information below) or a ride share service.

Parking is $17/day, and you pay when you return. It will most likely be cheaper to order a Lyft or Uber to take you to CBX rather than park a car.
[New to ride-sharing? It is one of the most convenient ways to get around if don't want to or cannot drive. Use these links to receive discounts on your first ride with them! Lyft // Uber ]
How to Cross the Cross Border Xpress
Walk inside the set of doors that are closest to the drop off area (if you drive past the cross walk speed bump you've gone past the correct doors). With your boarding pass and CBX ticket in hand, walk to the tables inside to complete immigration forms. At the inside entrance, an agent will scan your CBX ticket, ask if you have your passport and boarding pass then will allow you to walk across the pedestrian sky bridge.
Every staff person we spoke to/with spoke English and was kind, friendly & efficient. Which makes any travel anxiety lower quickly.
The bridge itself is modern and covered, and there is an official line marking where you actually cross from the United States into Mexico! At the end of the bridge you enter directly into the Tijuana airport terminal. Find your airlines ticket counter if you need to check any bags. If not, head to security as you normally would at any other airport. Except this time you'll be walking over with a smile of satisfaction that you not only very easily crossed into another country, but that you most likely saved yourself a lot of money flying out of Tijuana to your destination!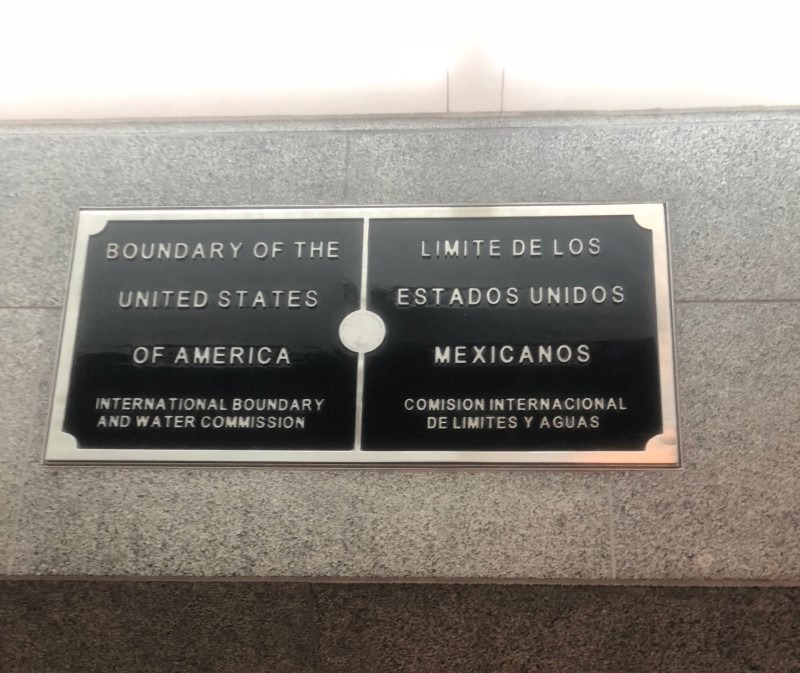 What airlines fly into & out of the Tijuana Airport?
These are the airlines that fly into and out of the Tijuana Airport. Travelers who live near San Diego and Los Angeles in Southern California can search for flights with these airlines to save some serious money when flying to Mexico or Central America.
Aeromexico
Interjet
Volaris
Flying into the Tijuana Airport, to cross back into the United States
Almost identical to how you can cross from the United States into the Tijuana airport through CBX bridge facility, you cross back. After the baggage claim area, there is a clearly marked area for the CBX bridge. Show your CBX ticket to an agent and then cross back over the pedestrian bridge.
*Do NOT exit the airport into Tijuana– an airport agent will guide you to the CBX exit, however, be present and aware regardless.
Customs at the CBX bridge facility has little to almost no lines to wait in. They scan your luggage, but you don't have to take anything out. Declare anything you bring back with you, and then walk across the bridge and outside to your ride back home.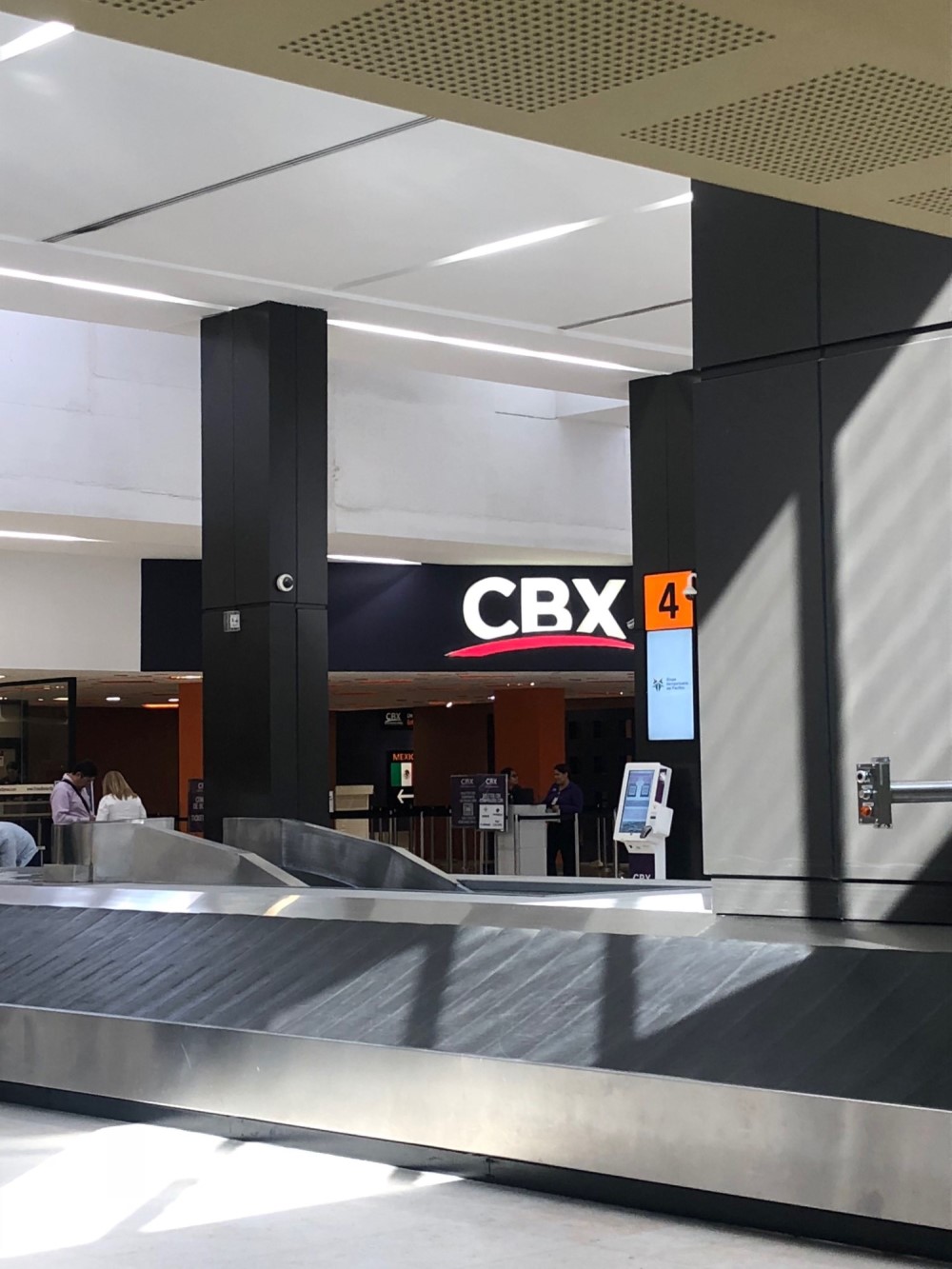 Utilizing the Cross Border Xpress in San Diego is a wonderful way to travel for cheap to and from Mexico. It is set up to be convenient and easy for travelers, and as someone who has used it, i can attest to its convenience and ease of use. Have any questions — feel free to leave them in the comments below!
Happy travels!
Related: Interested in planning a trip to a Mexican destination?
Check out my travel guides for Mexico City and San Miguel de Allende to gather some inspiration!
TIPS for Using the Cross Border Xpress (CBX) in San Diego, California
Flying out of Tijuana airport is cheaper than another US based airport if you are flying to a location in Mexico or Central America. This isn't always 100% true, but 90% of the time you will find a much better deal

People often say to leave time for traffic, however I drove down to the CBX facility a couple of times (different days of the week and different times of the day) and never had a traffic issue. It is almost in the middle of nowhere so is not a traffic heavy area. And with there not being much to do in the airport I wouldn't suggest showing up very early as you'll arrive and go through the facility quickly and then be bored at your gate.

The security lines are much shorter here, so no need to stress the time spent waiting to go through

Currently there are not many food options in the airport (this also depends on where your gate is/which airline you are flying), however we saw signs stating that new eateries are being added in 2019.
If you're curious about the CBX bridge being at the Tijuana border crossing, I captured screenshots of the distance between the two. It's about a 15 minute drive between the two.