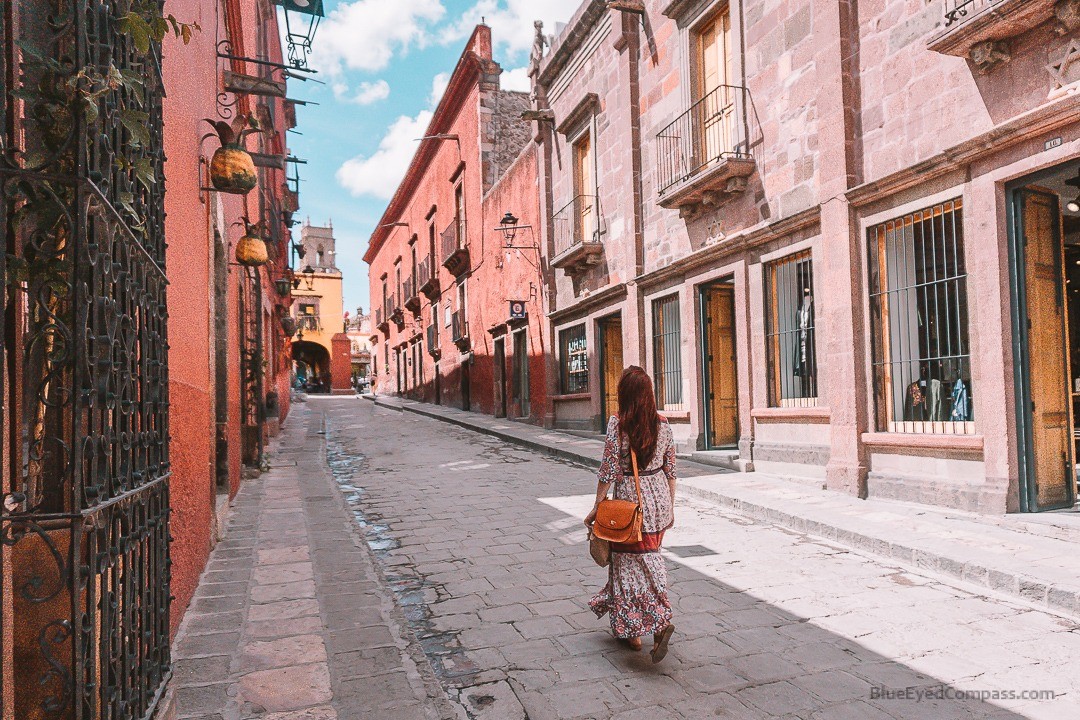 San Miguel de Allende Mexico Travel Guide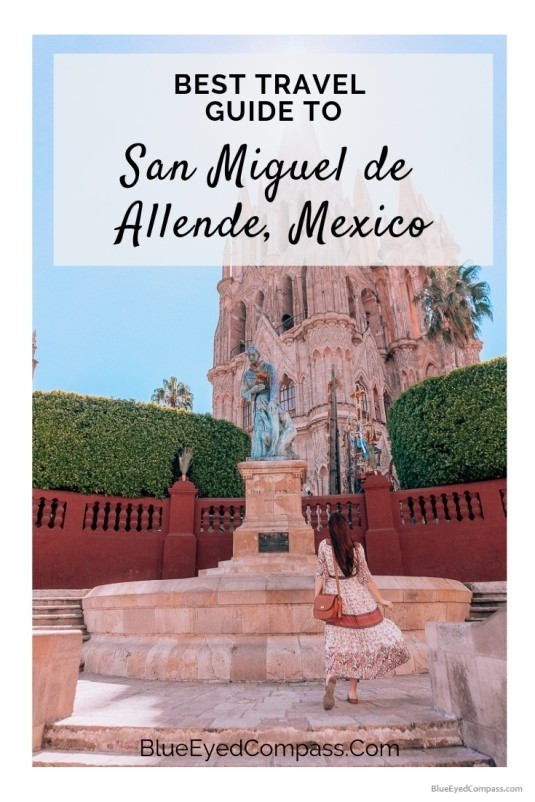 San Miguel de Allende.
I type this beautiful towns name and smile, looking back fondly on time spent here. Simple, yet stunning. Slow paced, yet full of life. Experiencing San Miguel de Allende, Mexico is something I recommend to anyone who has only experienced a Mexico resort or those who need a week of deep breathing and delicious foods. My sister and I spent a week in San Miguel de Allende and after exploring almost every shop and many many restaurants, I've put together a first time visitors ultimate travel guide to San Miguel de Allende.
[Check out my other Mexico travel guides here]
Interesting Information about San Miguel de Allende:
San Miguel de Allende was a travel destination haven for artists and now boasts a large number of expatriate retirees. Don't let this discourage you though, San Miguel de Allende is still an authentic town and the retirees have discovered a calm, beautiful and easy living city to place roots that has a wonderfully mild climate.
Buildings within the city center are required to follow certain aesthetics, which is why the town has been able to preserve its charm. In fact it became a UNESCO World Heritage Site in 2008! Wandering the streets you will see colonial style buildings, many with dwindling stone facades.
How to get to San Miguel de Allende:
Fly into the Leon airport, and hire a transfer service to drive you the one hour and 20 minute ride to San Miguel de Allende
We used Baijo Go shuttle service and loved it!
You can also take a three to four hour bus ride from Mexico City
*based on the time it took us in the Mexico City airport and driving from Leon to San Miguel de Allende, a bus ride may be about the same amount of time to get there, if not quicker. If you decide to take a bus from Mexico City to San Miguel de Allende, check out this blog post by An Epic Education. Jason provides great details about how to do so.
Things to do in San Miguel de Allende
Enjoy the Parroquia de San Miguel Arcángel
This church is the epicenter of San Miguel de Allende. A stand out, neo-gothic style church known for its pink color and intricate towers. If you can see this church than you can navigate your way around the entire town.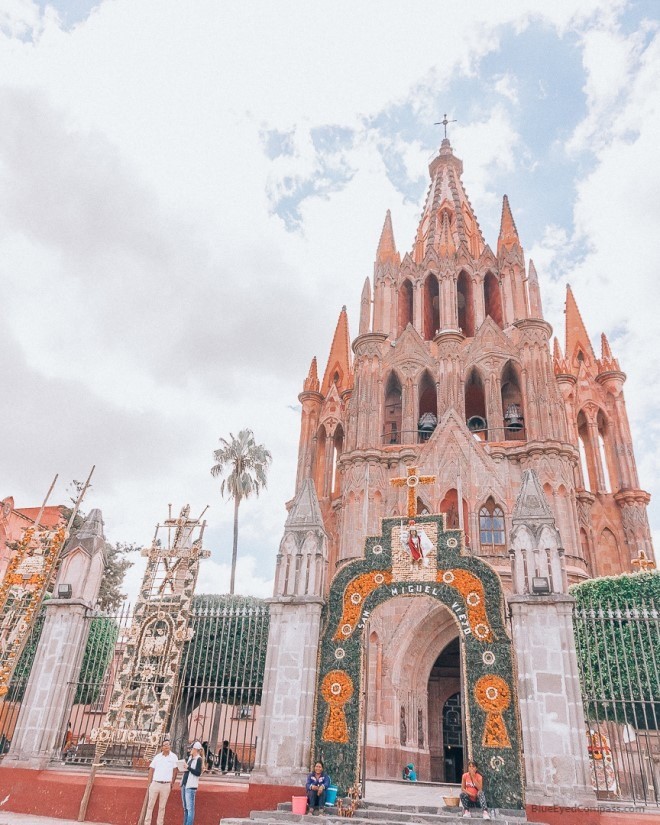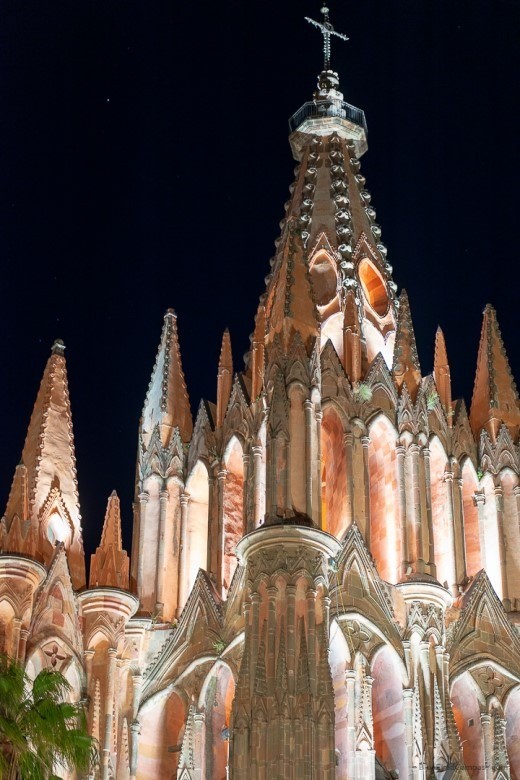 Explore the many other churches
All of the catholic churches are quite exquisite to walk through. Here were our favorites:
Templo de Santo Domingo

Templo de San Francisco

Church of our Lady of Health

Templo del Oratorio de San Felipe Neri

Templo de Santa Ana
Wander the colorful streets
Soak up the charm of San Miguel de Allende by wandering through its serpentine streets. Enjoy the buildings colors change seamlessly from amber, to blush, to merlot, to lemon all while also watching your step on the cobblestone streets (there are holes in the ground!). Be sure to get lost among these streets and go into the small boutiques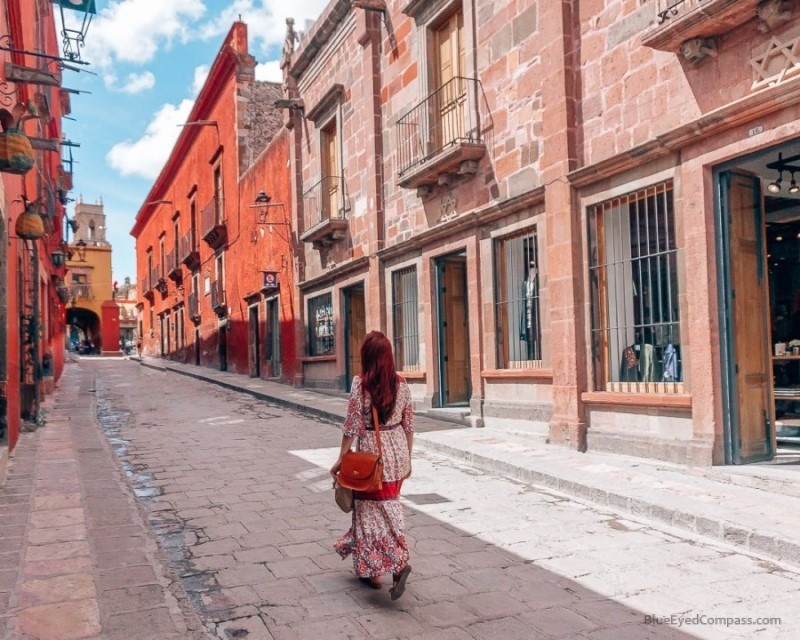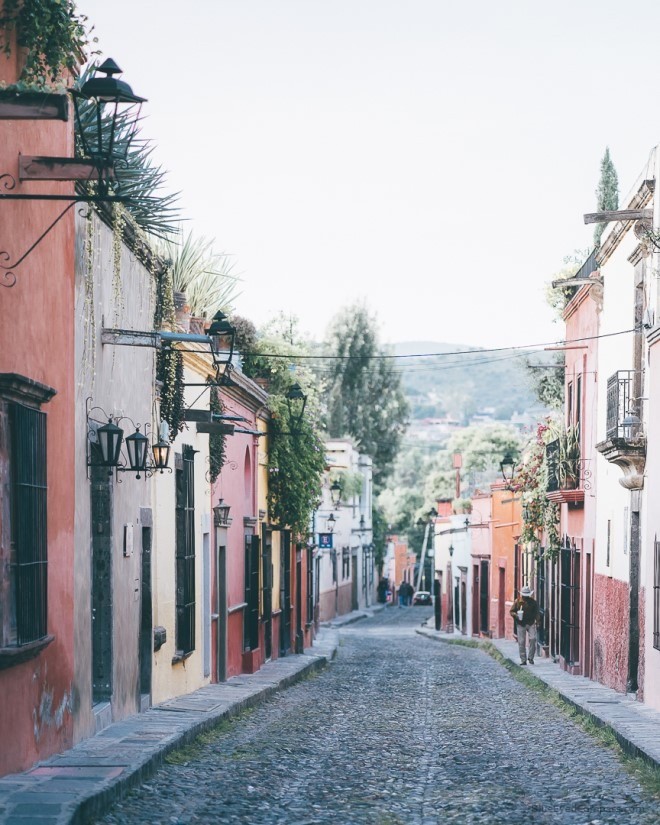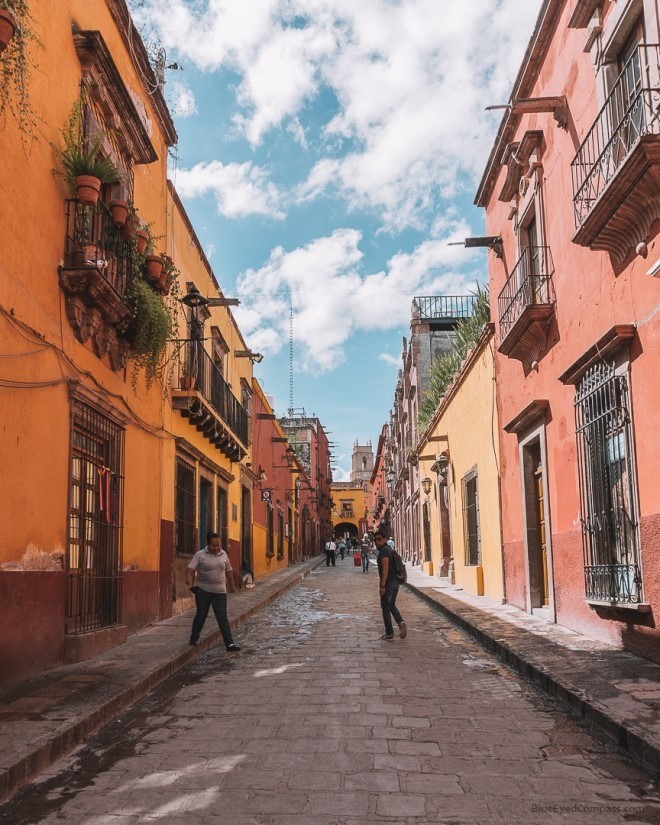 Walk up to El Mirador
El Mirador is a lookout area in San Miguel de Allende. It is a steep walk up but well worth the views. There were also fantastic, non-assertive, vendors up there as well.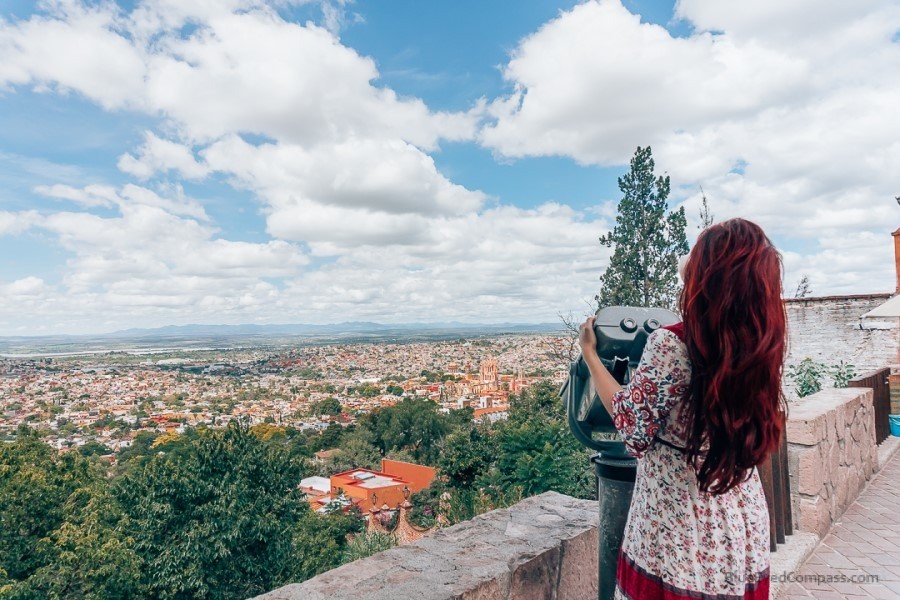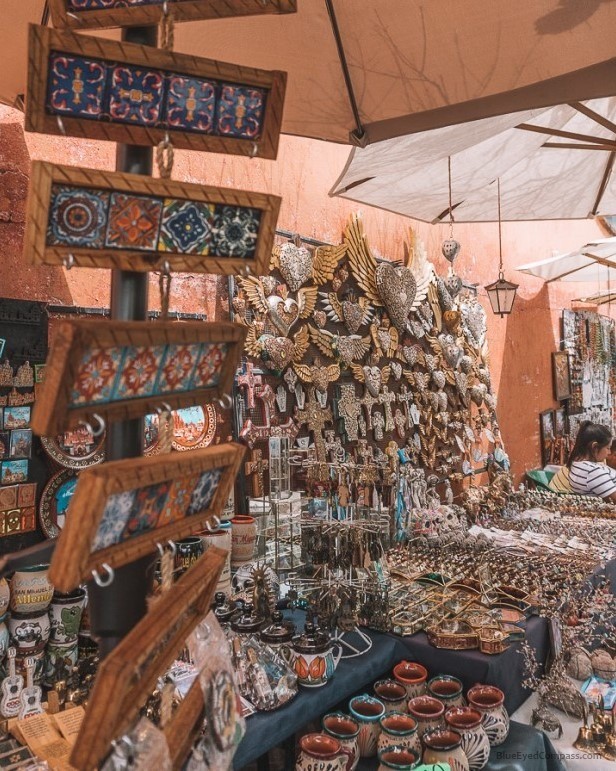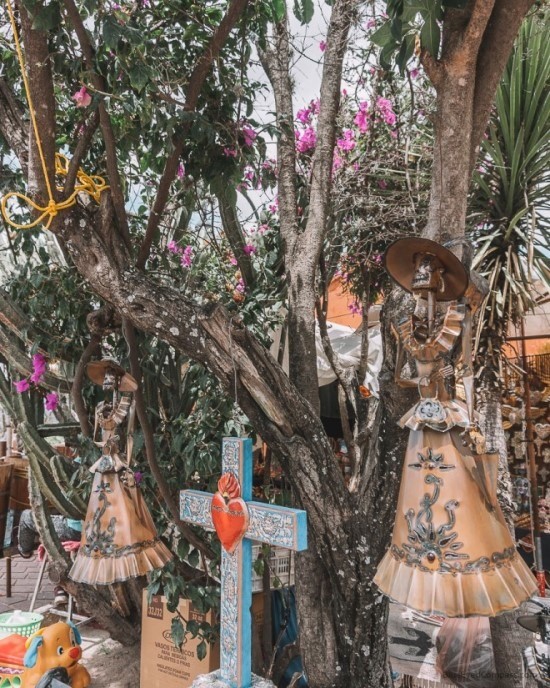 Bring home local treats from Mente Cacao
Mente Cacao is a locally made chocolate and was one of the best chocolates I have ever tasted. Their chocolate bars are made with simple, real ingredients of caco and honey (instead of sugar) and sourced from within Mexico. These made for great gifts for our friends.
Explore El Charco del Ingenio
El Charco del Ingenio is San Miguel's botanical gardens. As beautiful as this place is, be sure to wear hiking boots or sneakers and cover your ankles. There were so many huge spiders and bugs up there!
(*I wore sandals – not a smart idea – and couldn't make it more than ten minutes in before I freaked out with the large bugs and ran back) This is not walkable from the city, so I would suggest ordering an Uber to take you there.
[If you're new to using Uber you can use this link to get a discount on your first ride!]
Go organic at the Mercato Sano farmers market
This organic farmers market was a favorite place of ours. It is only opened on Saturdays so be sure to plan accordingly. There were vendors outside serving freshly made to order hot food, vendors inside selling a variety of other goods and an indoor structure with two levels that had various food places too.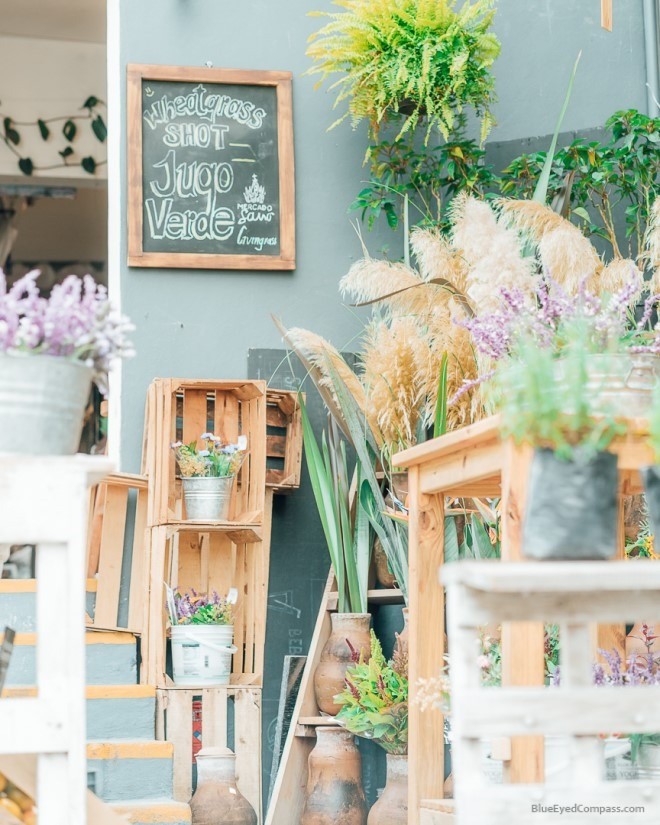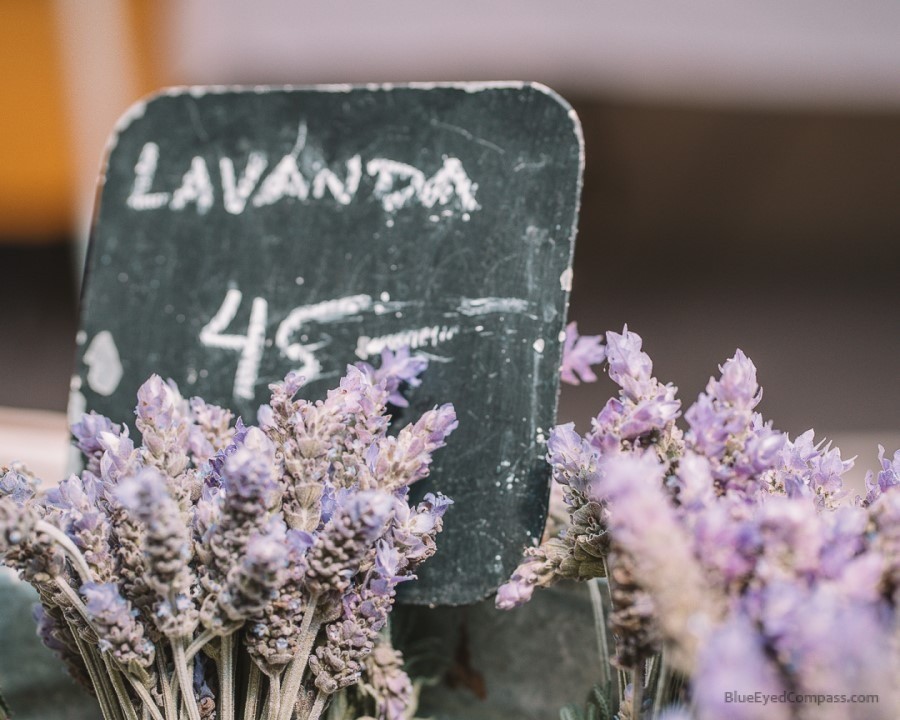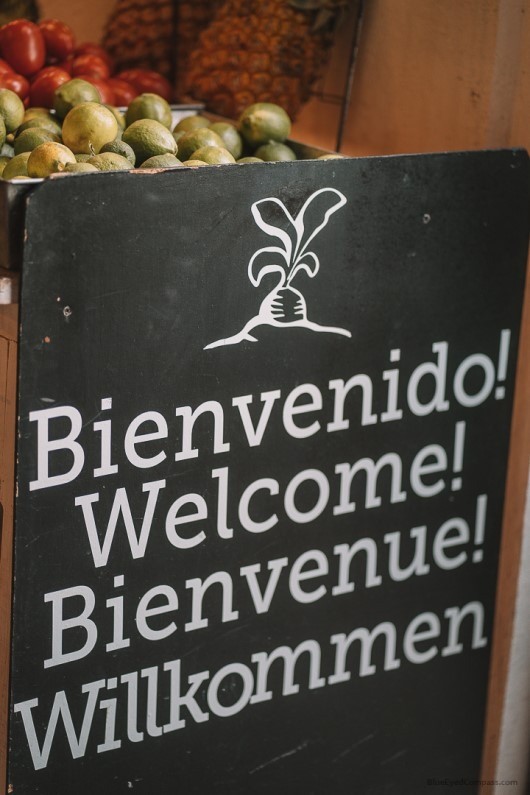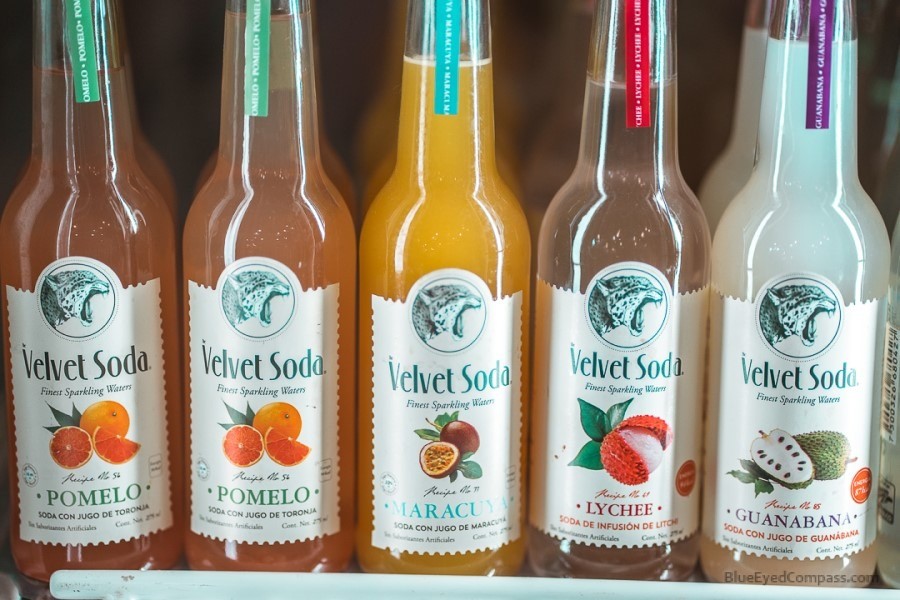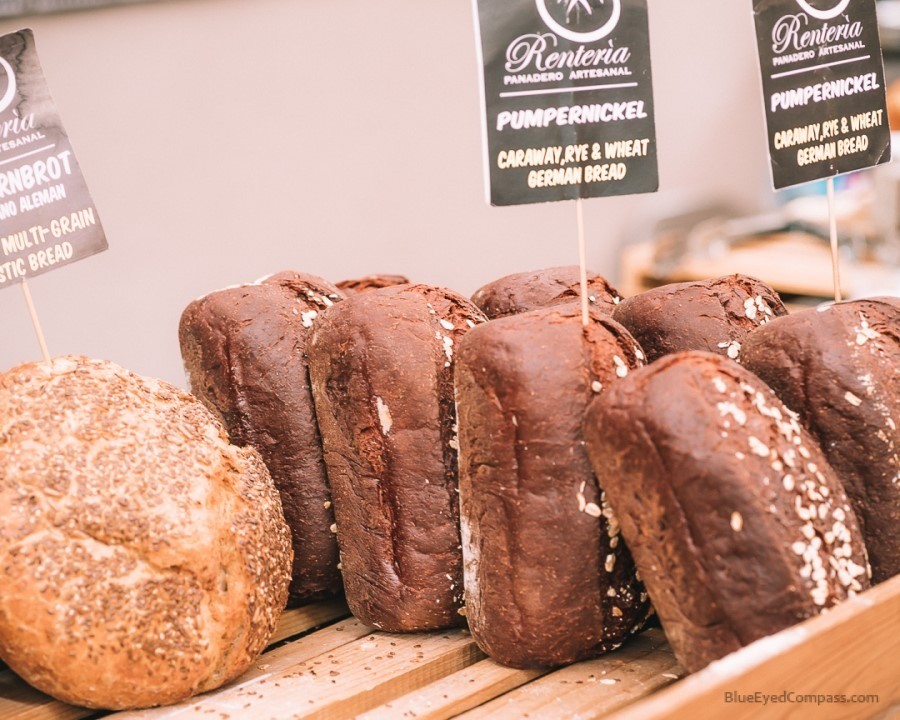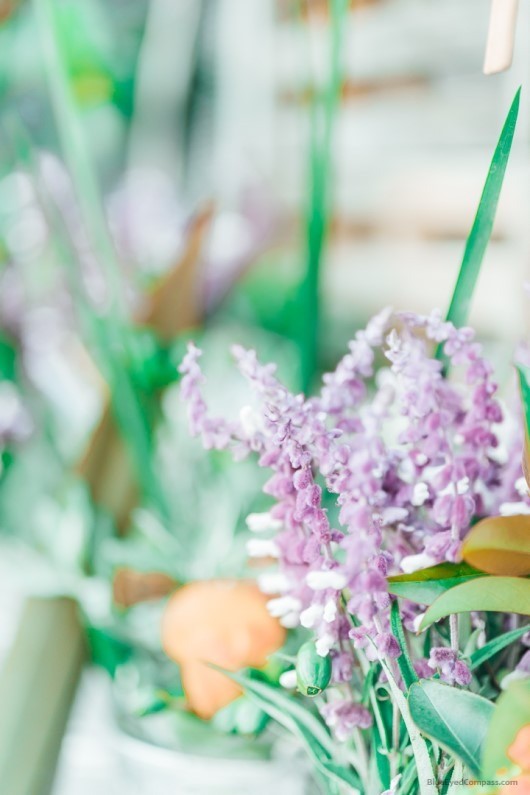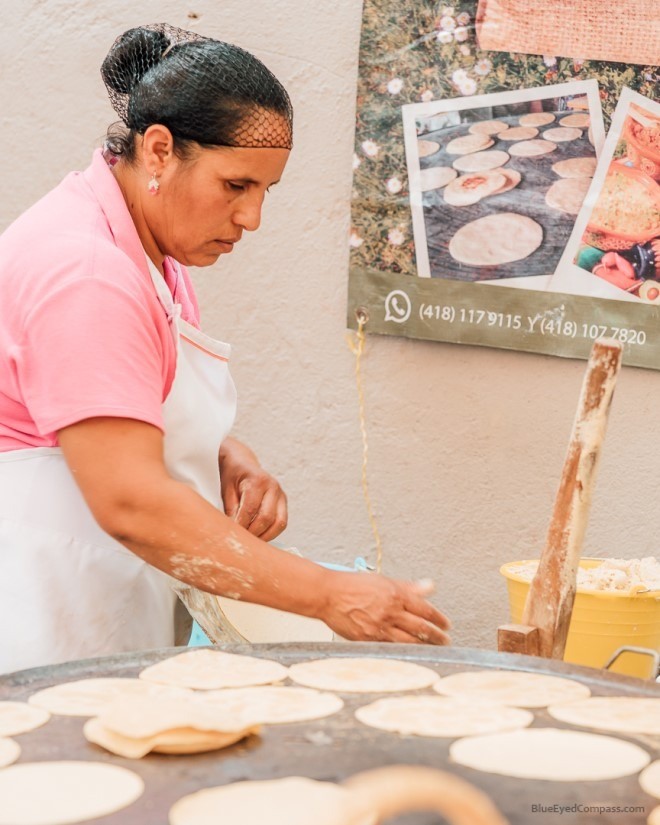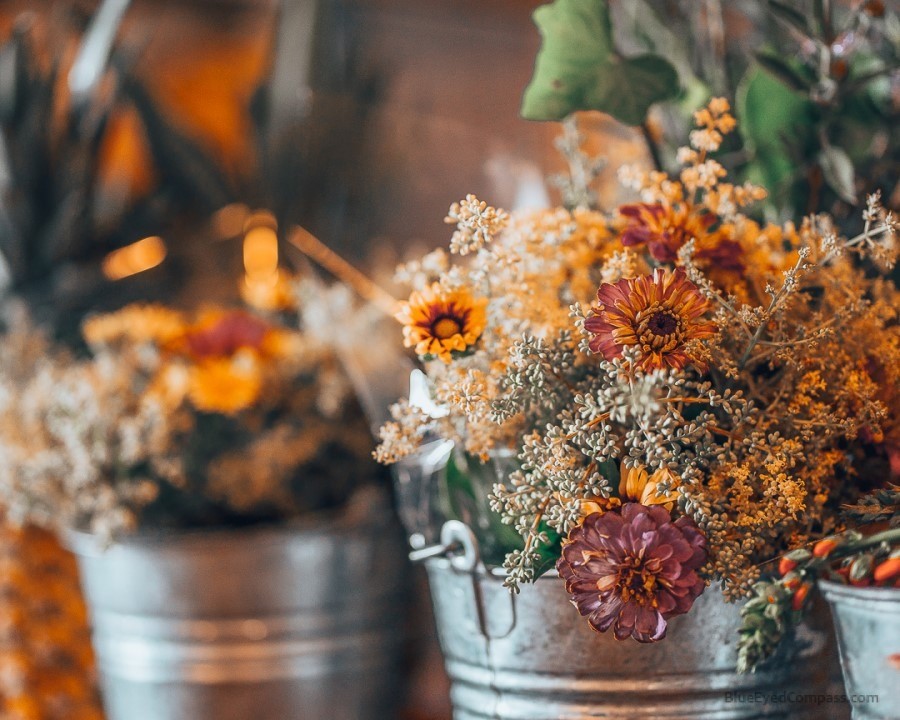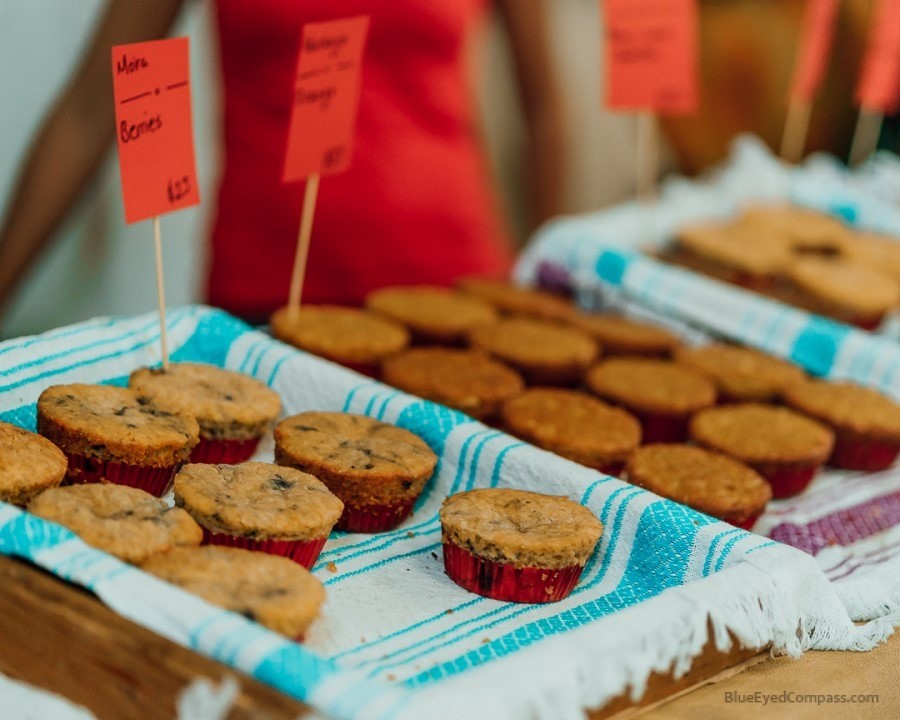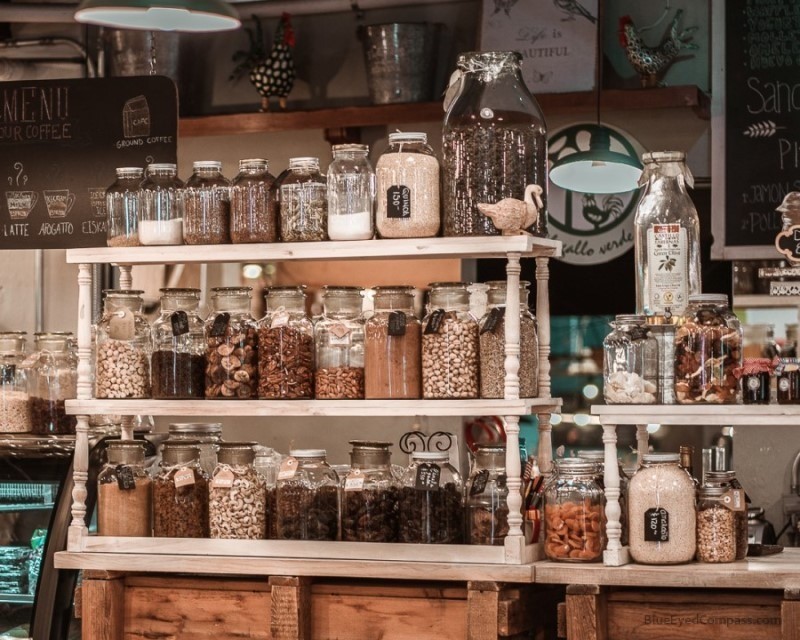 Slow down in Parque Juarez
Enjoy a serene walk through the Parque Juarez on your way to or from the Mercato Sano
Take a sustainable day tour and go horseback riding
We booked a half day horseback riding tour with Coyote Canyon Adventures and LOVED it! Everything about this tour was well done and environmentally friendly. Explore a privately owned canyon on an 'adventure' trail as they call it (not just meandering along a paved trail). The horses well very well cared for by the guides who are true Vaqueros (cowboys). And the lunch was held at one of their houses – a freshly prepared lunch with gorgeous views, and vegetarian friendly! I can't speak highly enough about this tour.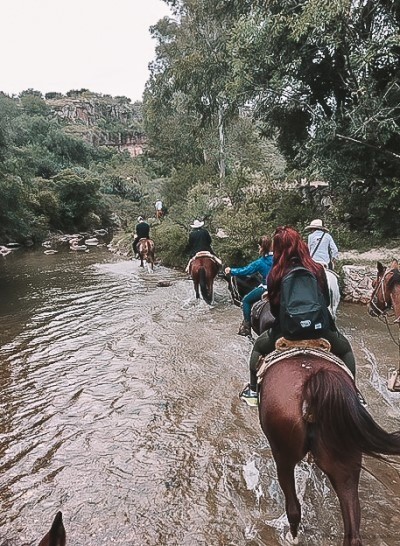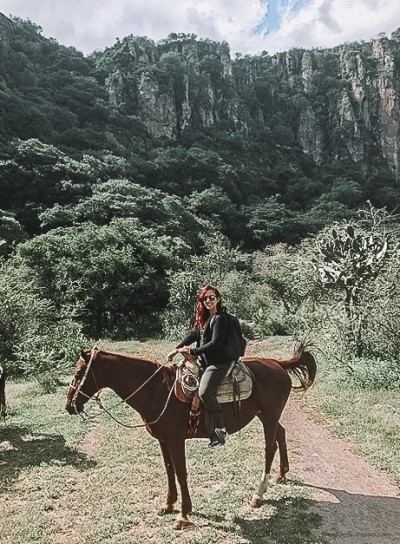 Day trip to Guanajuato
We weren't able to do this ourselves but it was recommended by many to spend a day at Guanajuato. There are many tours on TripAdvisor you can find, or you can take bus from San Miguel de Allende to Guanajuato. *Be warned that during slower times of the year, buses do not always run according to schedule
Spend an afternoon people watching at the Centro Historico
Where the Parroquia de San Miguel Arcángel is is an open square with a gazebo. The area is surrounded by shops and restaurants too. Enjoy an afternoon sitting near the gazebo people watching. You'll see a combination of locals, expats and visitors all enjoying the slow paced lifestyle San Miguel exudes. And at night there are quite a few mariachi bands playing for the crowds as well.
A little bit more cliche, there are also vendors selling fake flower crowns in this square. A fun memento of your trip and even more fun to wear around the town after you've had a few mezcal shots.
Where to eat & drink in San Miguel de Allende, for vegetarians:
La Posadita: had a great grilled veggie dish and large salads. Their rooftop view of the church was close to town and stunning
Rosewood Hotel bar: one of the most beautiful hotels in San Miguel de Allende (possibly the most expensive too), with a grand view of the Parroquia de San Miguel Arcángel and the entire town. Go here for drinks and light appetizers and enjoy watching the sun set.
Via Organica: both vegan and vegetarian friendly! Plus they have a grocery store which was great for us as we stayed in an AirBnB. This is also where I bought bags of Mexican coffee beans to bring home
Azotea: a centrally located restaurant with delicious margaritas and a great mezal & tequila menu. Their rooftop was cozy and modern.
Inside Cafe: a vegetarian friendly restaurant with an adorable terrace. Their french toast was delicious and had a very friendly staff
Lavanda: a well known spot for brunch, they had a great menu. Be sure to arrive when this place opens as its popularity can produce a long wait.
Mama Mia: another spot with a great terrace, but better known for their karaoke nights. Definitely a cultural experience to go here and watch everyone perform
Don Taco Tequila: a vegan restaurant with delicious tacos. They also have amazingly spicy salsa too
It's easy to understand why so many people have been visiting San Miguel de Allende Mexico. This relatively small town carries so much character and life within its boundaries. To me it felt like an approachable place to fall in love with Mexico, a country so many fear to explore beyond their beach resorts. Travel to San Miguel de Allende for the slow paced living, amazing food scene and warm colors.
[ Related: the Mexico City Travel Guide for first time visitors ]
TIPS for visiting San Miguel de Allende:
Don't take picture of mariachi bands, unless you are willing to tip them… I learned this the hard way (albeit funny for my sister) by them turning their backs on me

The sidewalks are older cobblestones and many places have holes in them. Be sure to look down when you're walking around

That classic view of the Parroquia de San Miguel

Arcángel with the colorful alleyway is

behind

the church

The city is very walkable, so a rental car isn't needed. If necessary, you can also order Ubers here.

Each building has its own courtyards will gardens,, tall ceilings and brick layers. These are great for pictures and to enjoy some moments of peace.

If you're an art fan there are a ton of art galleries throughout the city
[ Related: the Mexico City Travel Advice for first time visitors ]