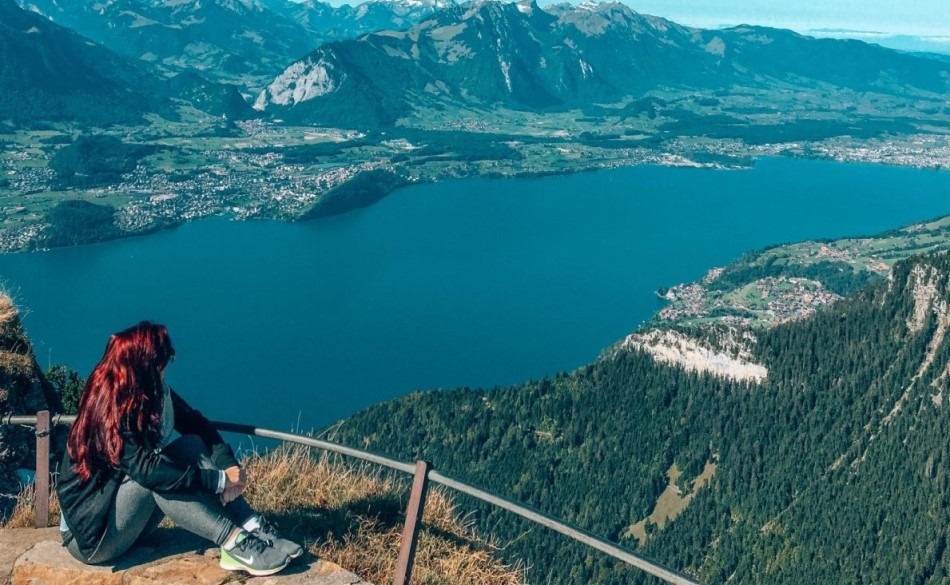 Eight Reasons why you NEED to visit Interlaken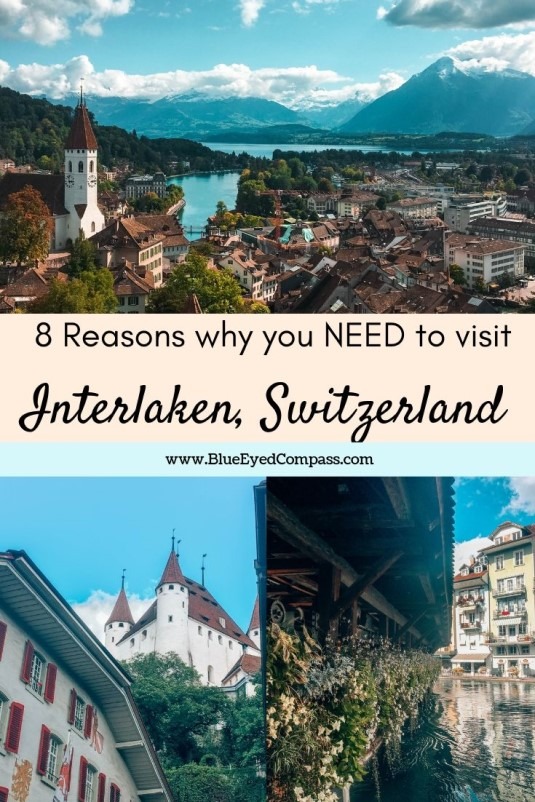 Many travelers tend to stay put in the major metropolitan cities of Western Europe, which do indeed offer many breathtaking sites. Yet if you step outside of those major cities you will often be greeted with charming towns. Just a short two hour train ride outside of the major cities of Switzerland lies just one of those places, called Interlaken. Interlaken is a namesake town in Switzerland and for good reason, with the best part being that it hasn't become over crowded with the buzzword term we call 'over tourism'.
Here are
EIGHT
reasons
why you need to visit Interlaken:
(1) The Adventure
Interlaken is one a world favorite adventure capital! Many visitors flock here for extreme sports such as skiing, snowboarding, skydiving, canyoning and more! With a mix of mighty Swiss Alps, low lying lakes and everything in between, it's no wonder this area sees it's fair share of adventure seekers and dare devils.
(2) The Hiking
Interlaken's centrally located setting between the Swiss Alps and lakes makes it a perfect setting for beautiful hikes. We loved how the hikes ranged in length and difficulty so that anyone visiting Interlaken would feel comfortable getting outside and hiking.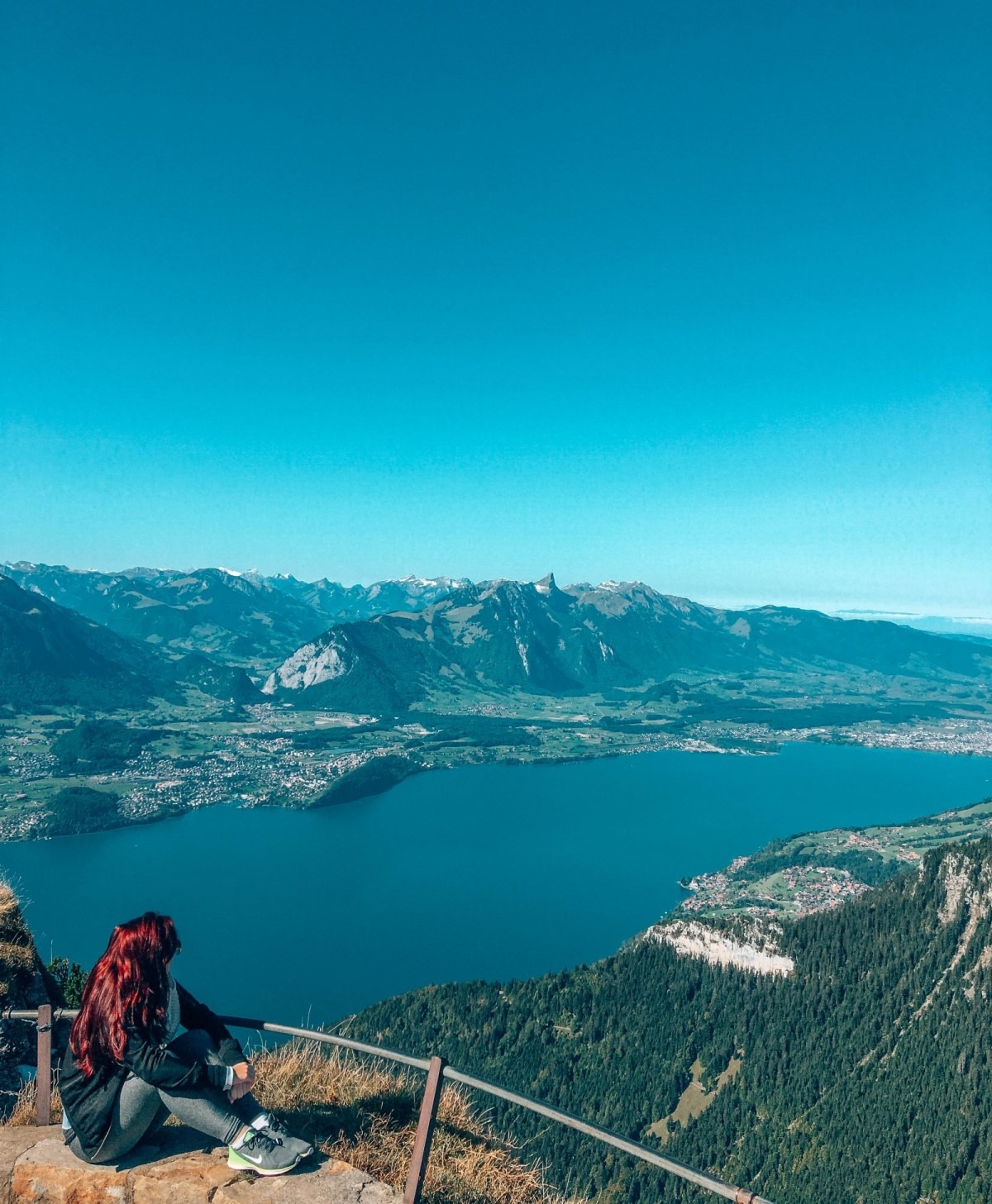 (3) The Natural Beauty
There is a reason the Swiss Alps are internationally known. The natural and pristine beauty that accompanies the reputation of the Alps will leave anyone speechless. And Interlaken has a wonderful combination of lakes and mountains, with idyllic swiss homes nestled in between.
(4) To feel on top of the world
We've been mentioning seeing the Swiss Alps in Interlaken, now imagine being able to go up to the top of them and see below. There are cogwheel trains that take visitors to the top of the Swiss Alps, such as Jungfrau and Neiderhorn. And once at the top you'll feel as if you're on top of the world looking down on the valleys and surrounding mountains.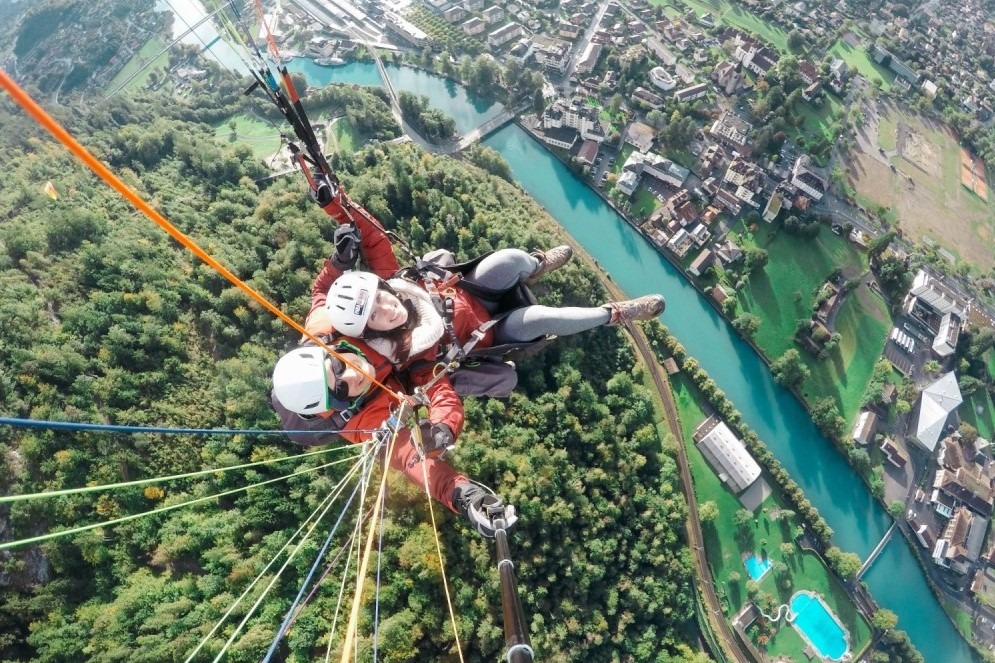 (5) The Castles & Legends
There are a handful of beautiful castles near Interlaken. Few can compare to the breathtaking Oberhofen Castle curled up on the coast of Lake Thun, except for maybe the Thun Castle, which is settled high up in the town of Thun, Switzerland. Both are filled with lots of history and beautiful views. There is also the legendary St. Beatus caves in between these two castles. Visitors can visit inside the caves where legend tells of a saint defeating a dragon who once inhabited the area.
(6) The Central Location
The convenient location of Interlaken is stellar for those who want the convenience of being near a city without the hustle and bustle. Interlaken and its surrounding lakes are close to the country's capital, Bern, only a two hour train ride from international hub, Zurich and the up and coming city of Basel. You would be hard pressed not to find time to visit Interlaken if you are staying in one of these nearby cities.
(7) Perfect for Day Trips
While Interlaken is conveniently close to the major cities listed above, it is also great for exploring even further into Swiss country. There are hotels, AirBnbs and more in the surrounding areas of Grindelwald, Lauterbrunnen, and Thun.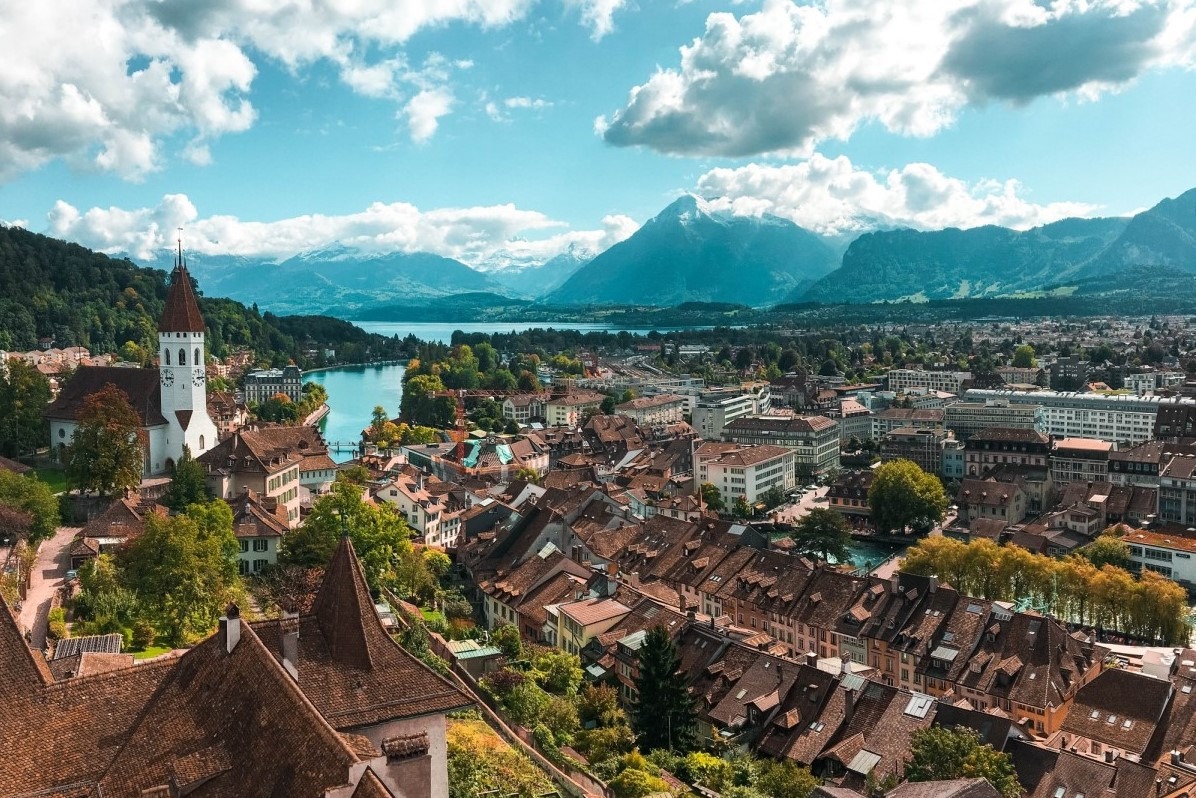 (8) It's self contradicting
Interlaken's activities are known for having variety and contrast – casual hikes along Lake Thun to skydiving thousands of feet above. Yet, it's landscape is also vastly unique from one end to the next. With bright turquoise water lakes to white snow-capped mountains, and vibrant green forests in between. And of course it's colorful small towns with picturesque Swiss chalet homes and storefronts.
People from all over the world flock to the Interlaken area to soak in its beautiful scenery and marvel at all of the possibilities for outdoor adventure. If you're considering a trip to this area of Switzerland check out this ultimate guide to Interlaken.