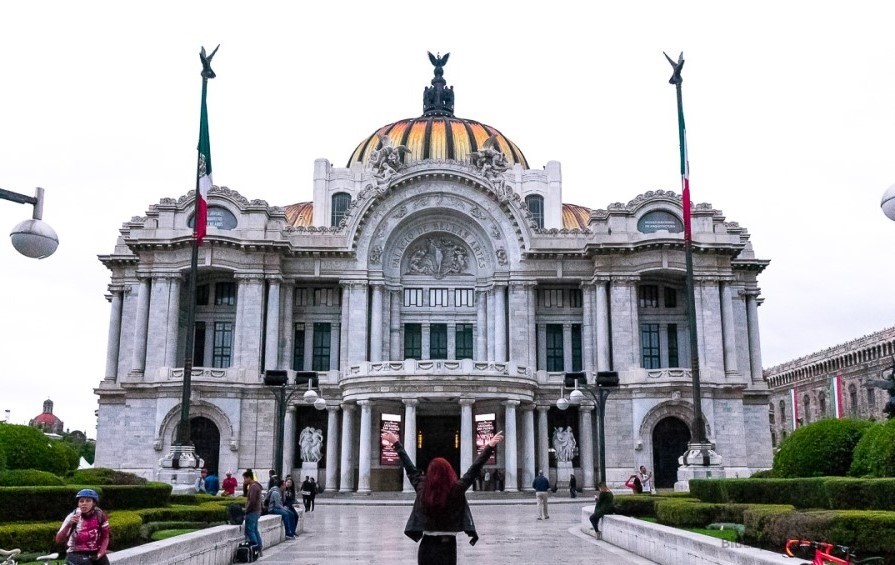 Mexico City Travel Advice
Tips to help you feel prepared for your trip to Mexico City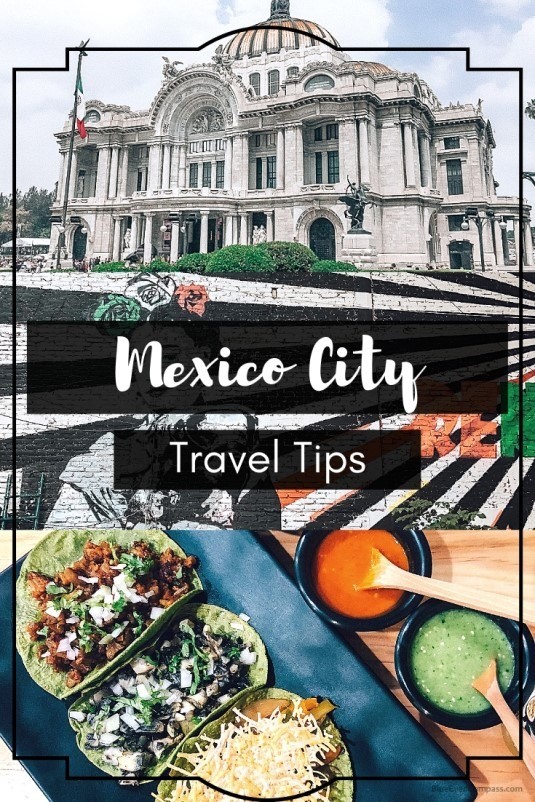 The most populous city in North America is a staggering characterization to anticipate for a non-Spanish speaking traveler. However tourism is booming here. Each year millions come to explore Mexico City's many museums, gardens, and clubs, and it's begun to be spoken about in the same sentences as with London, Paris, etc. Many have a misconception that the city is rife with crime, overpopulation and pollution. To the contrary, Mexico City is a beautiful and colorful destination waiting for you to explore its deep rooted history, culture, and possibly most important, food! After traveling here, I've put together my most useful Mexico City travel advice.
20 Pieces of Travel Advice for Mexico City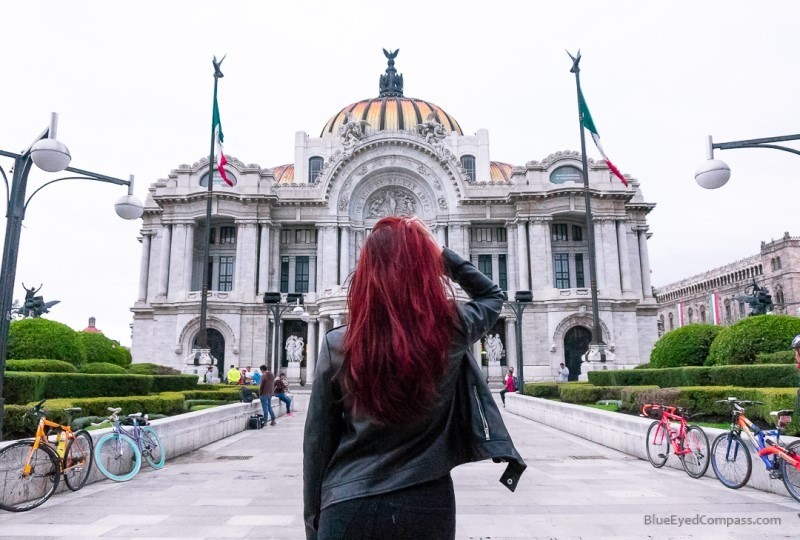 1. There are (essentially) no rules of the road. People will drive in all directions and nudge their cars through where they want. And adjust your ears for the car horns, as they are extensions of a Mexico City drivers arm.
2. Public Transportation should be avoided if you are not a local. Pick pocketing happens to many tourists, so use Uber instead
[New to Uber? Use this link to earn your first ride for free on me!]
3. Avoid the taxis too (they are pink & white). This may be a preference on the traveler, but I've read plenty of stories of Mexico City taxi drivers who skim your credit card information and overcharge non-Spanish speakers. If you insist on taxis, NEVER hail one from a tourist attraction. Go to the stations that have taxis parked, or one that your hotel can call for you.
4. In fact, the ratio of drivers to people living in the city is fairly low, which makes its people more sustainable than most other cities.
5. Overall, Mexico city is very safe for tourists! In fact tourism is booming here; with over 12 million plus visitors coming each year.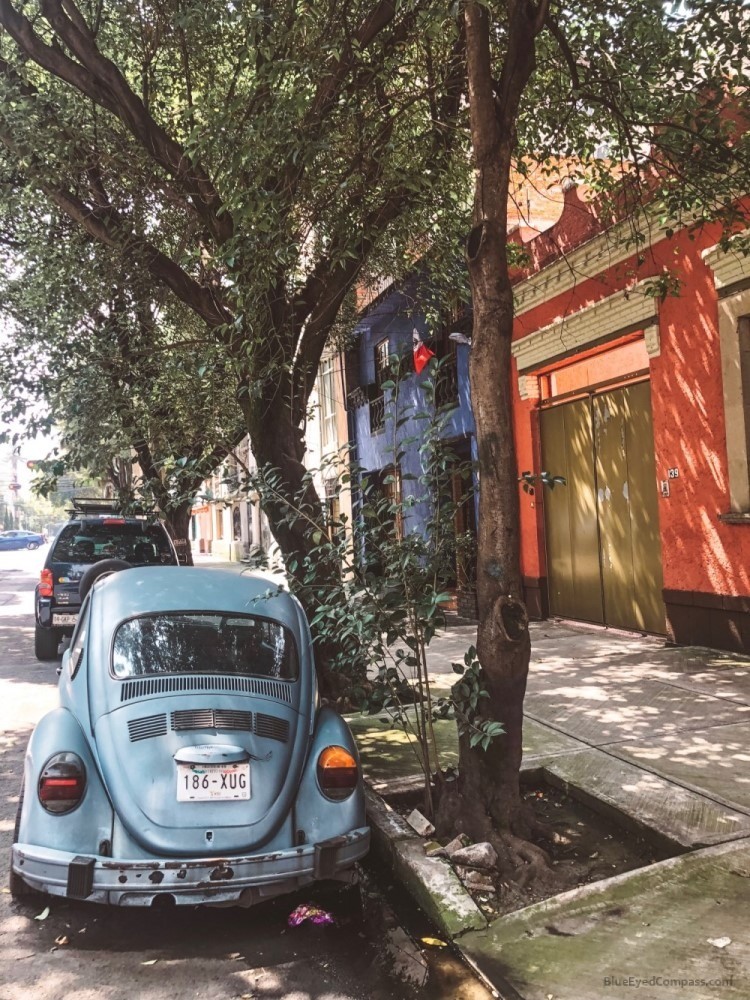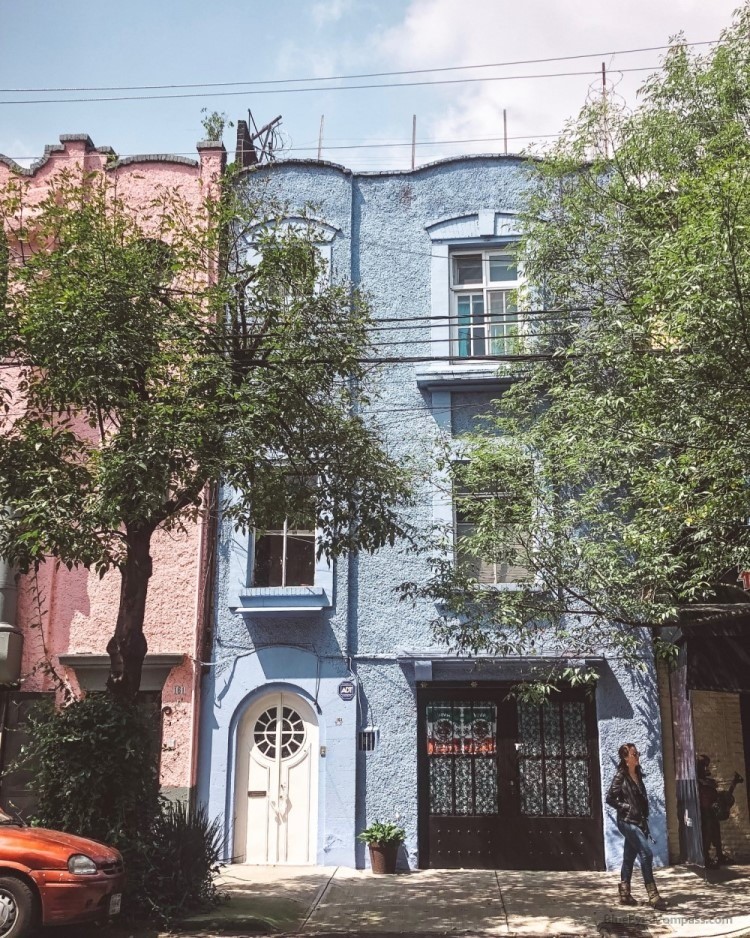 6. The city is very vegetarian and vegan friendly!
[ Related: Here is a vegan food tour we did ourselves in Mexico City! ]
7. Mexicans are not fans of sarcasm and can take things very personally. So use caution if your go to humor is sarcastic. (*we were advised of this by a few different Mexico City locals, however I never experienced it firsthand)
8. Cinnamon is a popularly used spice. Embrace it or go home.
9. Mexico City is not for morning people (or so I'm told). They enjoy late nights out, and who couldn't blame them with their exciting club scene. Lucky for travelers, that just means it is easier to take morning photos since there will be less people out.
10. The city is massive. While on a map it may not look like it will take you long to get there, in real time it will. So, incorporate travel time and traffic if riding in a car.
[ Related: Mexico City Travel Guide ]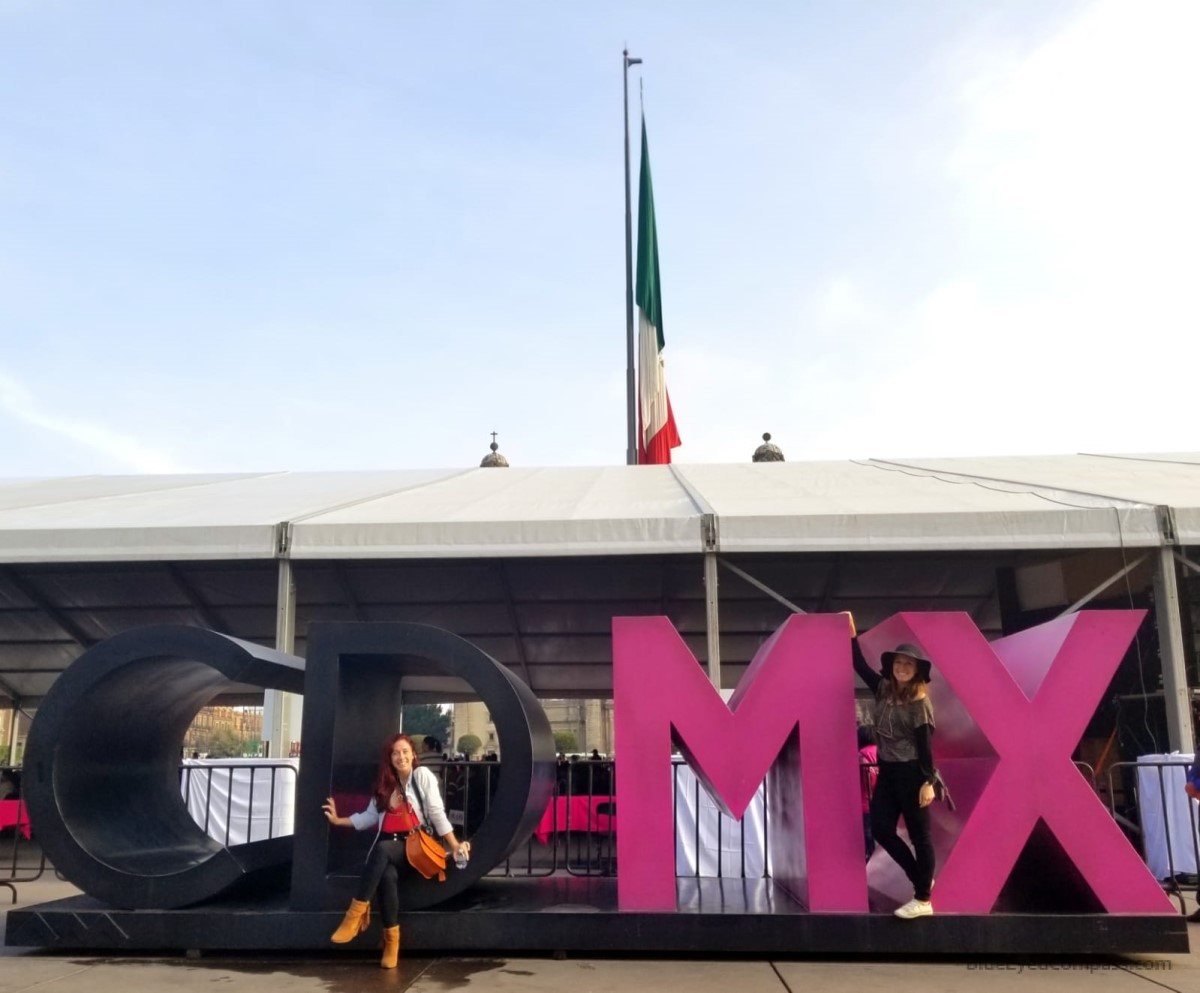 11. There are 16 districts in Mexico City, also known as colonias. Each has its own personality, and vibe. Polanco, for example, is one of the wealthiest residential areas with expensive designer boutiques, upscale restaurants, and swanky clubs and hotels. While Condesa and Roma are home to hip cafes and bars, quirky shops, and cool art galleries.
[ Related: Wondering where to stay in Mexico City? Here's why you should stay in Roma or La Condesa ]
12. The city was built on a high altitude lake bed- and it continues to sink… (could this be north america's version of Venice?) When people speak about pollution in the city this is because the air takes awhile to migrate away from this valley.
13. Lunch is the biggest meal of the day, so should not be missed. The gastro scene in Mexico City is booming. You can find a delicious meal on any spectrum of price you're willing to pay. Dinner typically starts around 9pm.
14. Carry loose change to tip at restaurants. 10% is customary, and it can be left on your table when you depart.
15. Speaking of cash, it's best to carry small denominations of pesos with you. Use your credit cards for larger purchases.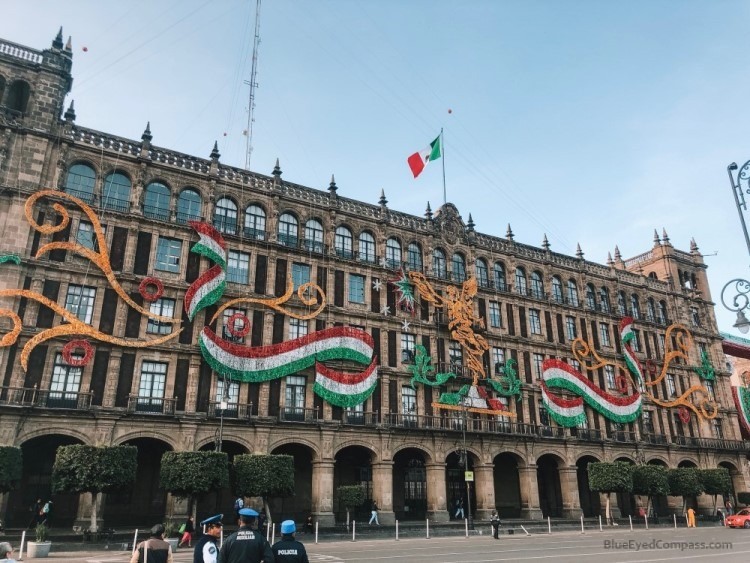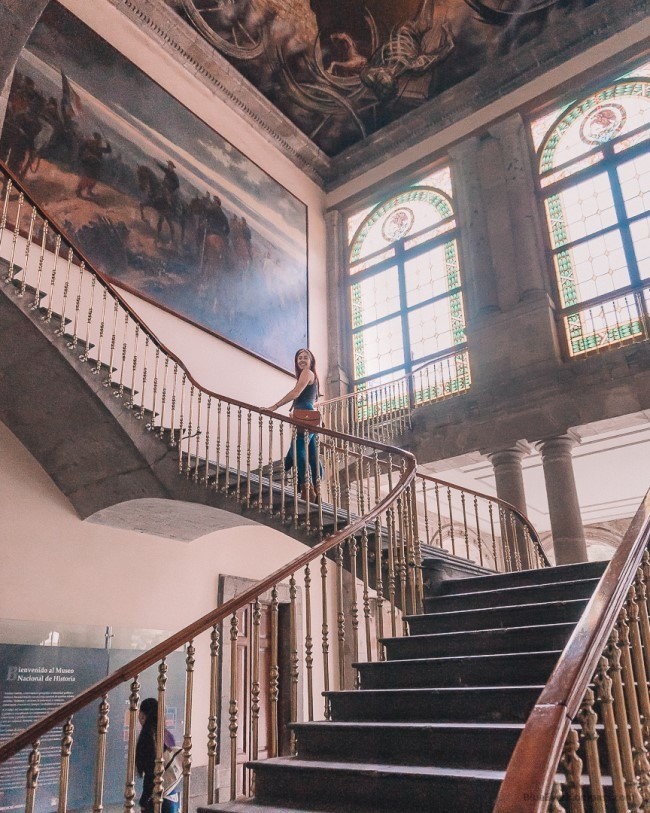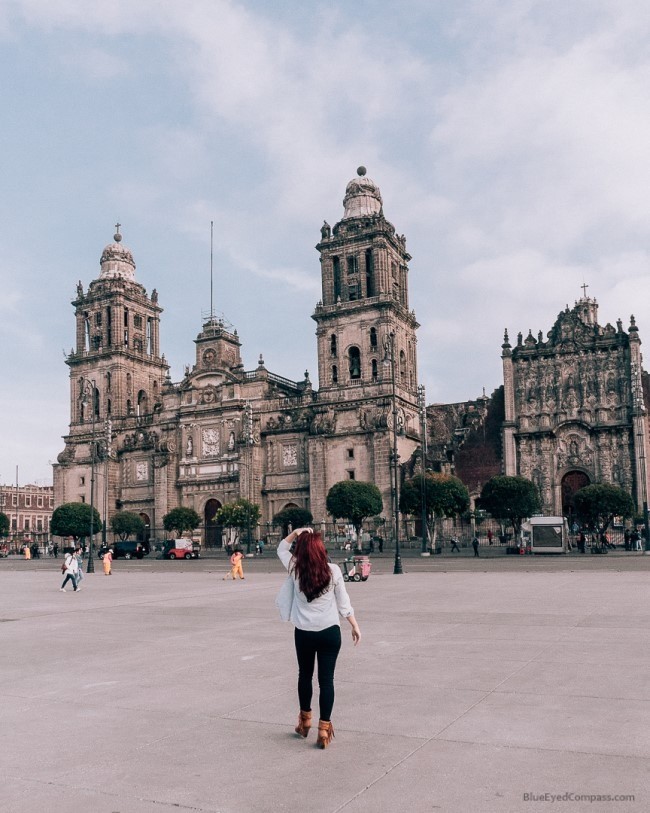 16. Pack to dress in layers- the weather can be sunny all morning with showers in the afternoon.
17. You cannot and should not drink the tap water. My advice would be to purchase a large jug of water at a local convenience store and refill your own water bottle throughout your trip.
18. Leave your valuables at home. There is no need to flash off your expensive jewelry or handbags. As a visitor, you can easily be targeted. We were even told that many locals won't wear their nice jewelry out in certain areas of the city.
19. Dress smart. While many may not wear expensive jewelry, as a whole, the people of Mexico City dress professionally.
20. Set aside at least three FULL days in Mexico City. While you could spend weeks here to see it all, the major sites can be done in a weekend. Plus that's three lunches and three dinners where you can eat your way to happiness here.
If you're questioning whether you should go to Mexico City or not, the answer is YES, go! The city is very affordable and safe for tourists. Have more questions? Check out my other posts about traveling in Mexico. You can also leave a question in the comments below and I'll be sure to respond and help you plan your trip!