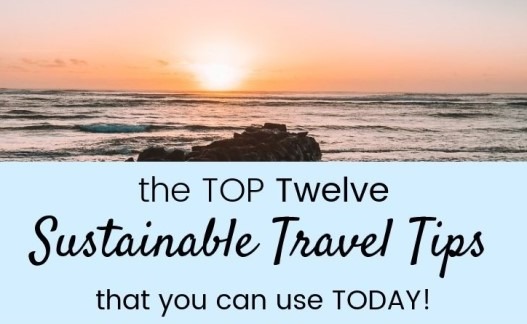 Easiest Sustainable Travel Tips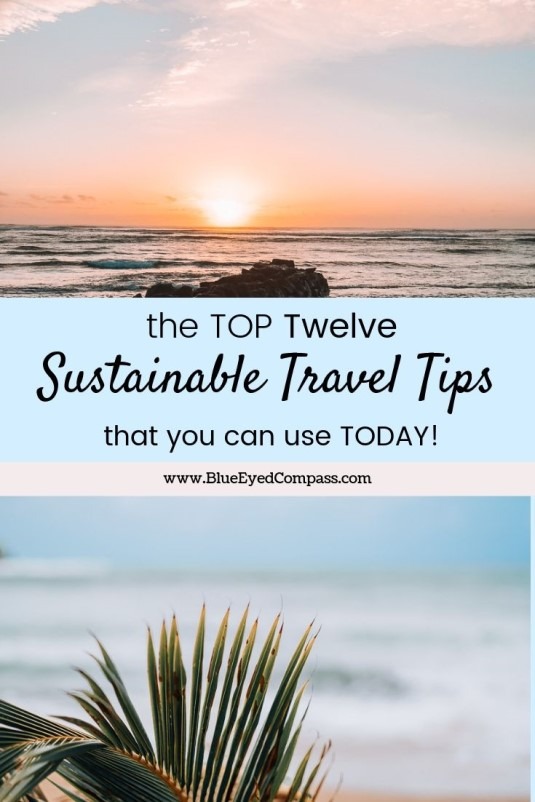 This page contains affiliate links to products and tours that I have used for my own travels, purchased & enjoyed. Clicking these links does not cost you anything, however doing so will support Blue Eyed Compass and allow the site to continue. THANK YOU!
Ready for the top 12 EASIEST sustainable travel tips?
We've all heard the term of sustainability, and we've all seen the images of the burning Amazon rainforests, plastic-filled oceans and abuse towards animal videos.
The turning point in all of this comes from your acknowledgment that it exists to actively doing something about it.
There is a sliding scale for sustainable travel, and I don't expect anyone to 'cold turkey' change their lifestyle. So to start I've put together my easiest and most useful tips and tricks for you. These will help you on your path to making a difference in the world.
Top 12 EASIEST Sustainable Travel Tips & Tricks
(1) Research!
This is so so simple to do. You don't need to research every small detail about the destination, but you can easily research:
Which hotels have sustainable policies

How to get from the airport to your lodging using public transportation

The best local eateries

If the destination isn't vegetarian-friendly or readily acceptable of your preferred diet needs (so you know you need to pack some healthy snacks)
By doing research, you are ensuring that when you arrive you are prepared and not resorting to less sustainable methods. Because if you're jetlagged, you'll be more likely to go the lazier route, which trust me, is rarely a fun, or affordable option.
(2) Don't Litter
I don't think this needs a further explanation, other than don't be that a**hole who lazily let's go of their garbage when walking around. Feel free to go one step further and pick up garbage if you see it to bring to a waste bin.
(3) Be Prepared
Always carry with you a reusable water bottle & cloth bags with you. This way you won't need to purchase plastic water bottles or use the plastic bags so many vendors use worldwide.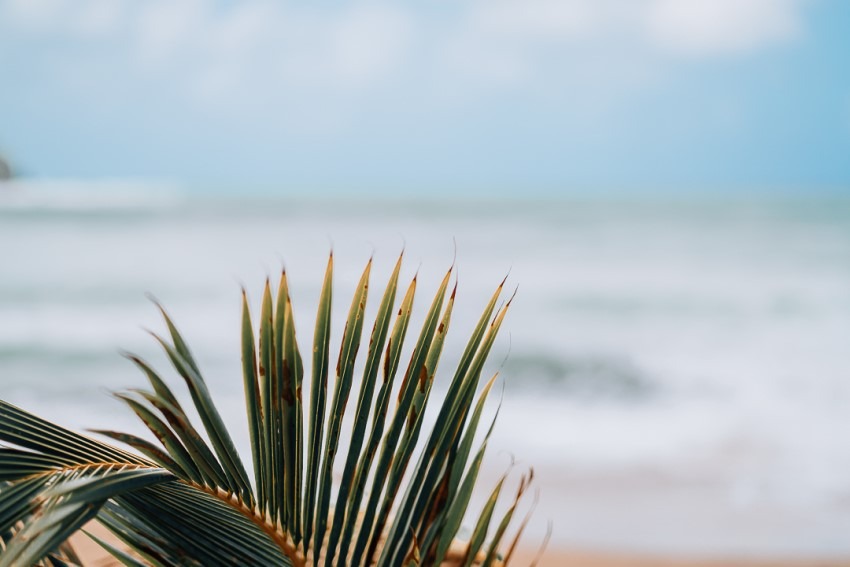 (4) Avoid purchasing or eating unique species of animals
For example: crocodile handbags, kangaroo steaks.
While it may sound cool, most of the time these 'local delicacies' are born out of tourism and aren't actually foods that locals are eating. And you never know (1) what conditions the animals are raised in for consumption and/or (2) if the hunting of these creatures is leading to extinction.
(5) Eat Locally
While Subways and McDonald's can be quite convenient for travelers, they are also major polluters. By eating locally, you'll be enjoying food that is much fresher and have an authentic travel experience, all while helping the environment and the local economy.
(6) Purchase Locally
This can mean purchasing local groceries at farmers markets or souvenirs that are handmade by locals. By doing this you're supporting the local economy and avoiding mass-produced, poorly managed exports that are bad for the environment.
(7) Take Public Transportation
Public transportation is great because as a traveler you can learn about the destination even more. It's also a challenge that every traveler should experience. You can learn a lot about a place by its public transportation system. Bonus is that it saves you a ton of money.
You can also WALK! Not only is this a stellar way to keep in shape while traveling, walking helps eliminate transportation carbon emissions. Plus you'll see so much more of your destination than you would from a car.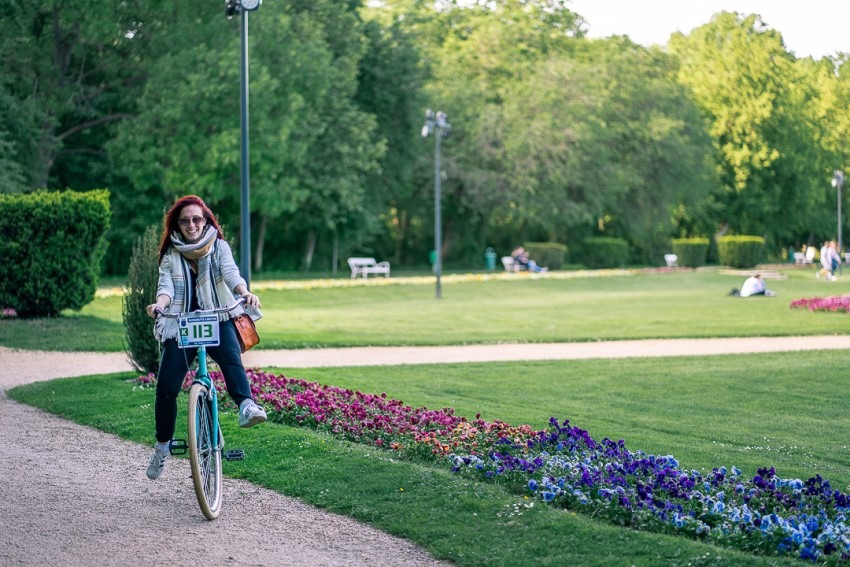 (8) Ask Questions
A wonderful aspect of traveling is learning something new. Whether it be about the destinations history or a local custom, like how to order at a coffee shop. Being inquisitive shows that you are respecting the place you are visiting.
*Another great way you can ask questions is asking your hotel staff what their plastic use, water, and food waste policies are. Being a curious traveler at the very least plants the seeds of these issues, which can provoke change. I'll often leave these questions in my end of stay review or surveys.
(9) Offest your Flights Carbon Emissions
For every plane, you board there are carbon emissions that coincide with your flight. You can cheaply and proactively offset your carbon emissions to reputable groups that use the funds to help the environment in other ways. You can check my favorite places to do this here.
(10) Lose the Weight
I don't mean your body weight, you're beautiful just the way you are 🙂 What I mean is pack less. Packing less lightens the load on airplanes and energy in taxis (if you take one) which leads to lower fuel usage. Plus you'll save money on luggage fees and won't need to strain yourself lugging around heavy suitcases.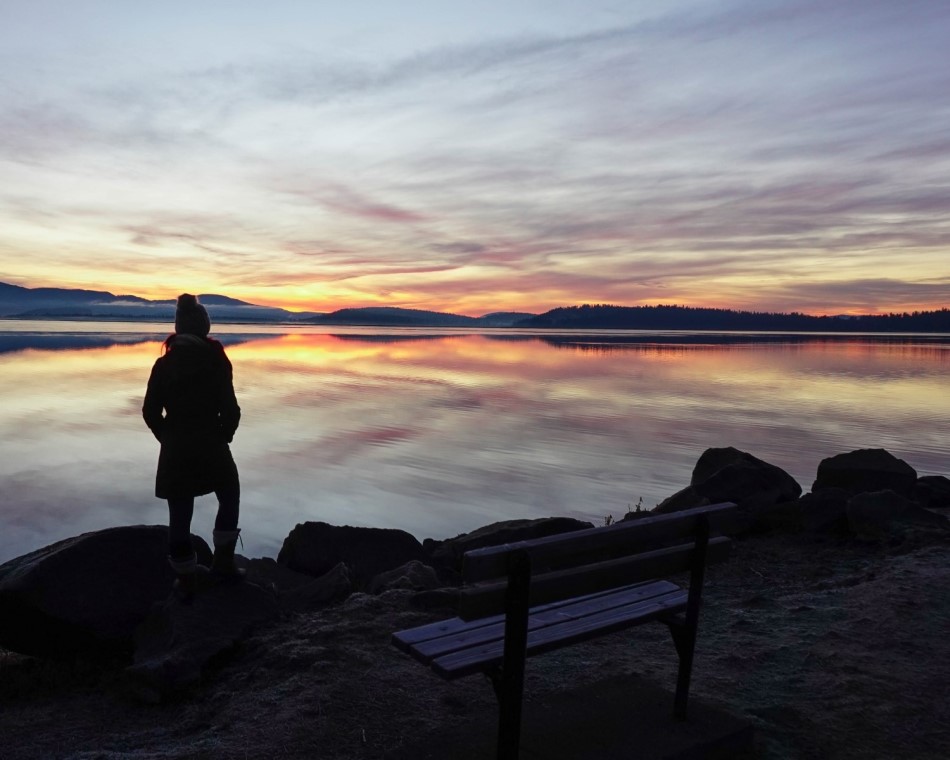 (11) Connect with Locals through Experiences & Excursions
There are so many fun excursions you can do and what better way to do them than with a local who knows the hidden gems of your destination and can answer any of your questions. You're also most likely helping support them by giving the money directly back to them. You find great ideas with Walks and AirBnb Experiences.
(12) Raise the Bar
Hold yourself to a higher standard and be the most respectable version of yourself when you travel. I say this as an American, but multiple times I have had people from other countries quietly ask me if all Americans are the same; using not-so-great words like pompous and arrogant… and if we all wear cowboy hats and eat cheeseburgers every day.
Our international image is not the best, unfortunately, but you can be the person who changes someone's negative preformed ideas to positive remembrances based on the way you carry yourself and how you respect the place and people you are visiting.
You can find more easy to do sustainable travel tips and travel guides here OR subscribe below to receive a monthly newsletter with travel updates!